Character Options has taken over at UKMums.TV to encourage families to take time out to play with its Character Pre-School Week. As part of this takeover, we're bringing to the fore some of Character Options' most-loved pre-school toys.
Famous for its licensed pre-school toys, Character Options has an enchanting way of bringing to life children's favourite pre-school shows. One of their hero ranges is Fireman Sam!
Fireman Sam has been popular for 30+ years! Each episode takes kids on a wonderful adventure, with heaps of action and plenty of opportunities to learn about good morals, safety, helping others! All these ingredients make for brilliant toys that children love to play with!
The Character Options' Fireman Sam toy collection is ideal for creative play! Children can use these toys to re-enact the storylines they've seen on TV, and create new ones of their own. They can offer endless hours amusement for any fan of Fireman Sam!
But don't just take our word for it, check out this review from Pretty Big Butterflies for the Fireman Sam Rescue Centre: https://prettybigbutterflies.com/review-fireman-sam-fire-rescue-centre/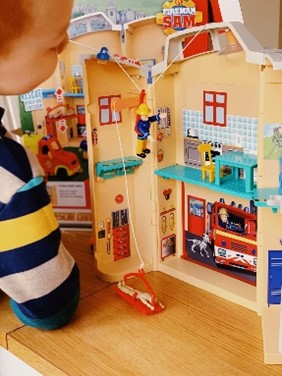 You can read more about the Fireman Sam range over at the Character Options website, but before you head off, check out some of our top toys from the Fireman Sam collection below:
Fireman Sam Wooden Four Figure Pack
Available from Argos (RRP £9.99)
Calling everyone's favourite hero… Fireman Sam! If you know a little one who loves the show, these awesome wooden figures are an absolute must-have! Made from environmentally responsible FSC® certified wood, children will be able to recreate and think up their own Fireman Sam emergencies with the four double-sided figures that come in each pack – that's eight characters to play with! Stand them up and get ready for some Fireman Sam action!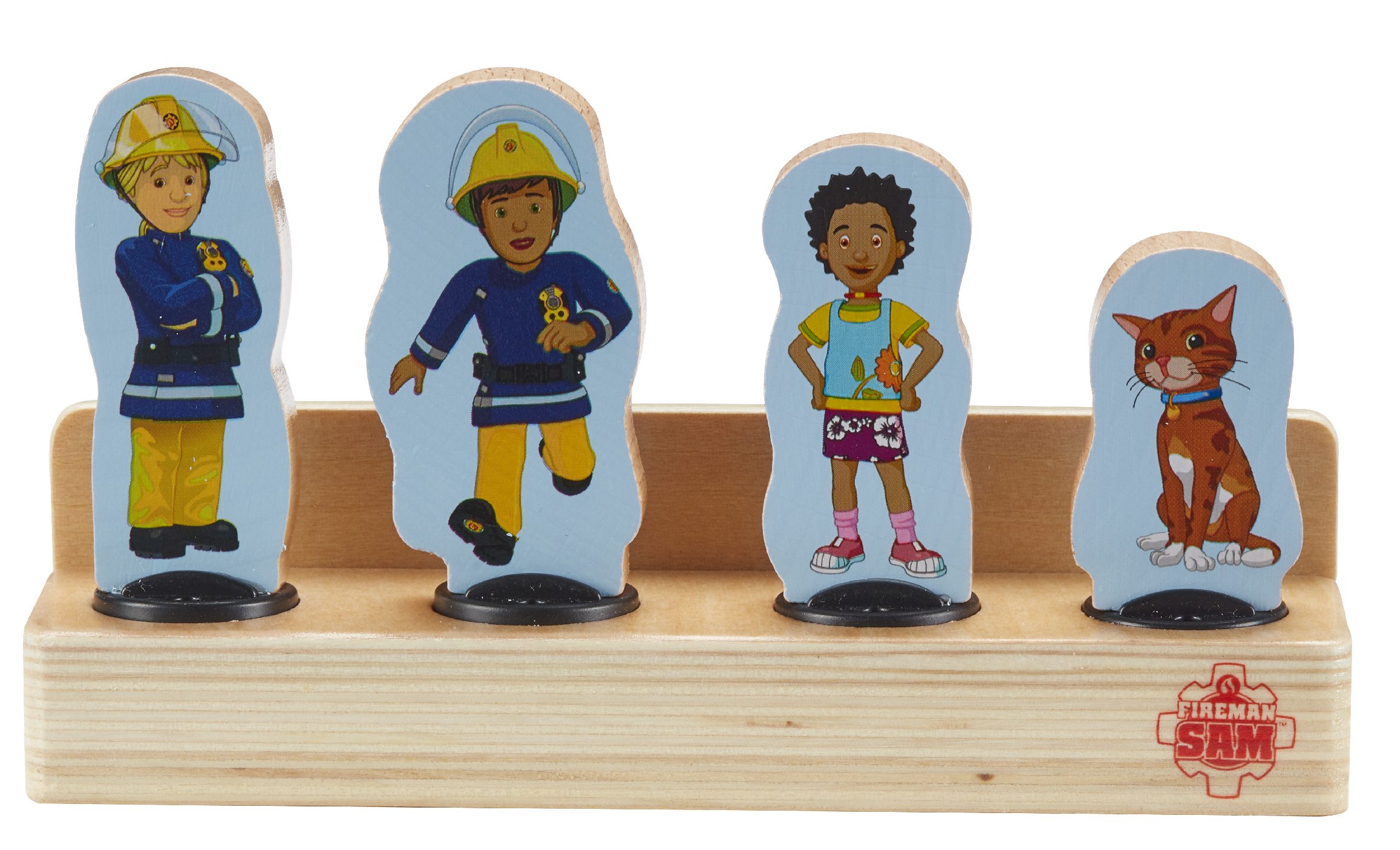 Fireman Sam Wooden Jupiter & Figure Set
Available from Very (RRP £19.99)
Nee-Naw Nee-Naw! Better call for Fireman Sam and his Jupiter Fire Engine! Made from environmentally responsible FSC® wood, this cool set includes Fireman Sam's famous Jupiter fire engine, as well as a double-sided wooden Sam /Penny figure. The wheels of this wooden fire engine really move, meaning that kids can rush to the rescue! There's so much fun to be had with the rescue platform and removable equipment panels! Children will be able to re-enact their favourite scenes from the show – and no doubt they'll also invent a few storylines of their own, too!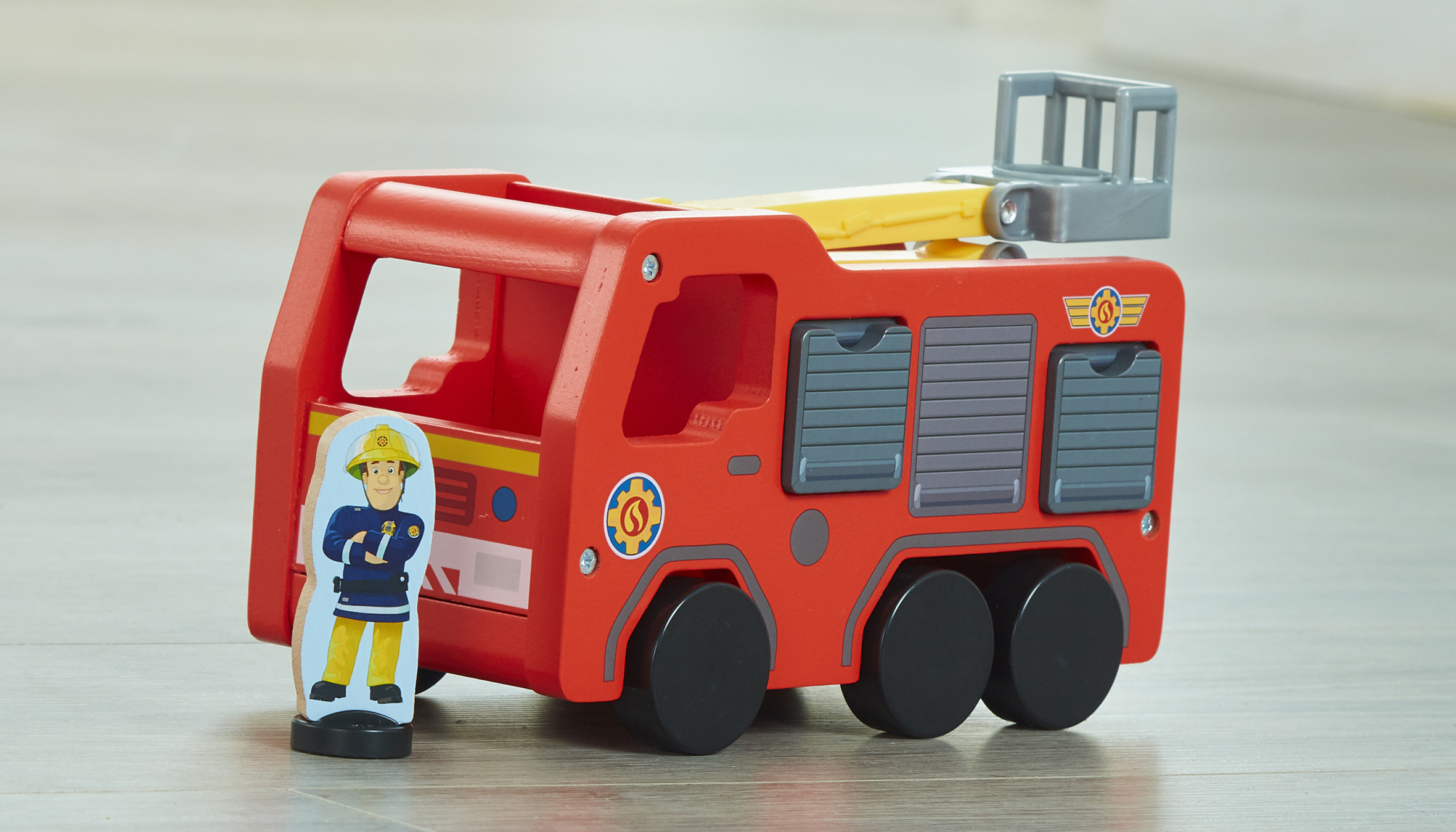 Fireman Sam Rescue Centre
Available from Smyths Toys (RRP £19.99)
Perfect for aspiring pre-school heroes, this Fire Station playset opens-up to reveal Sam's fire fighters' headquarters! It's packed with features that kids will love; a working zipwire, a platform with pulley, a training dolly, control centre unit, and lots more to discover! The set also includes an articulated Fireman Sam figure and is scaled for use with other Fireman Sam toys from Character Options; Jupiter the Fire Engine makes the perfect accompaniment for playtime! Ideal for on-the-go play, kids can close-up the Rescue Centre and use the carry handle to transport Sam and the station to their next mission!
Fireman Sam Utility Belt Set
Available from Next
Kids can become a real firefighter of Pontypandy and help Sam tackle any emergency with the Fireman Sam Utility Belt Set! This cool roleplay set includes: a working torch, walkie talkie, toy axe, utility belt and a firefighter's jacket. Perfect for inspiring imaginative play, the Fireman Sam Utility Belt Set contains many things a Fireman Sam fan could need to dream up rescue mission play possibilities!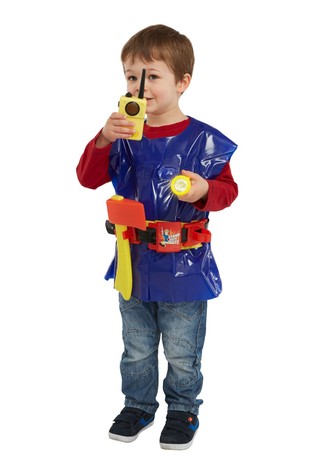 Fireman Sam 12 Inch Talking Soft Toy
Available from Very (RRP £16.99)
This Fireman Sam toy is so much more than a cute, cuddly toy – press Sam's hand and he will say phrases from the show. There's no doubt little ones will have lots of fun acting out Fireman Sam storylines with this talking plush toy; he'll be the toy of choice for all their firefighting adventures! And, once playtime is over, the Fireman Sam 12 Inch Talking Soft Toy will also make the perfect bedtime companion, as he's very soft, and perfectly huggable!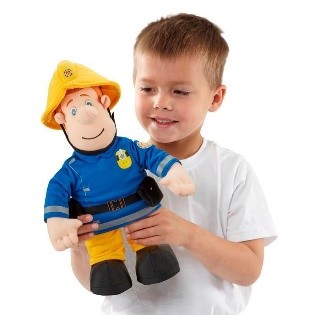 As part of the Character Options Pre-school Week takeover, we're offering a very lucky Fireman Sam fan the chance to win a bundle of Fireman Sam toys, worth £30! Click here to find out how to enter this awesome competition.
What Fireman Sam toys will your little one be adding to their toy box this year? Let us know by commenting over on Facebook and Twitter @UKMums.TV.