Did you know that Children's Art Week is happening from June 29 – July 19 2022
What is Children's Art Week?
It's an initiative that was originally started by Engage; the National Association for Gallery Education. And — contrary to its name — it runs over three weeks, and takes place at home, online and in schools.
It's a brilliant way to encourage children and young people to get creative; and take part in crafty, fun activities that they might not have tried before.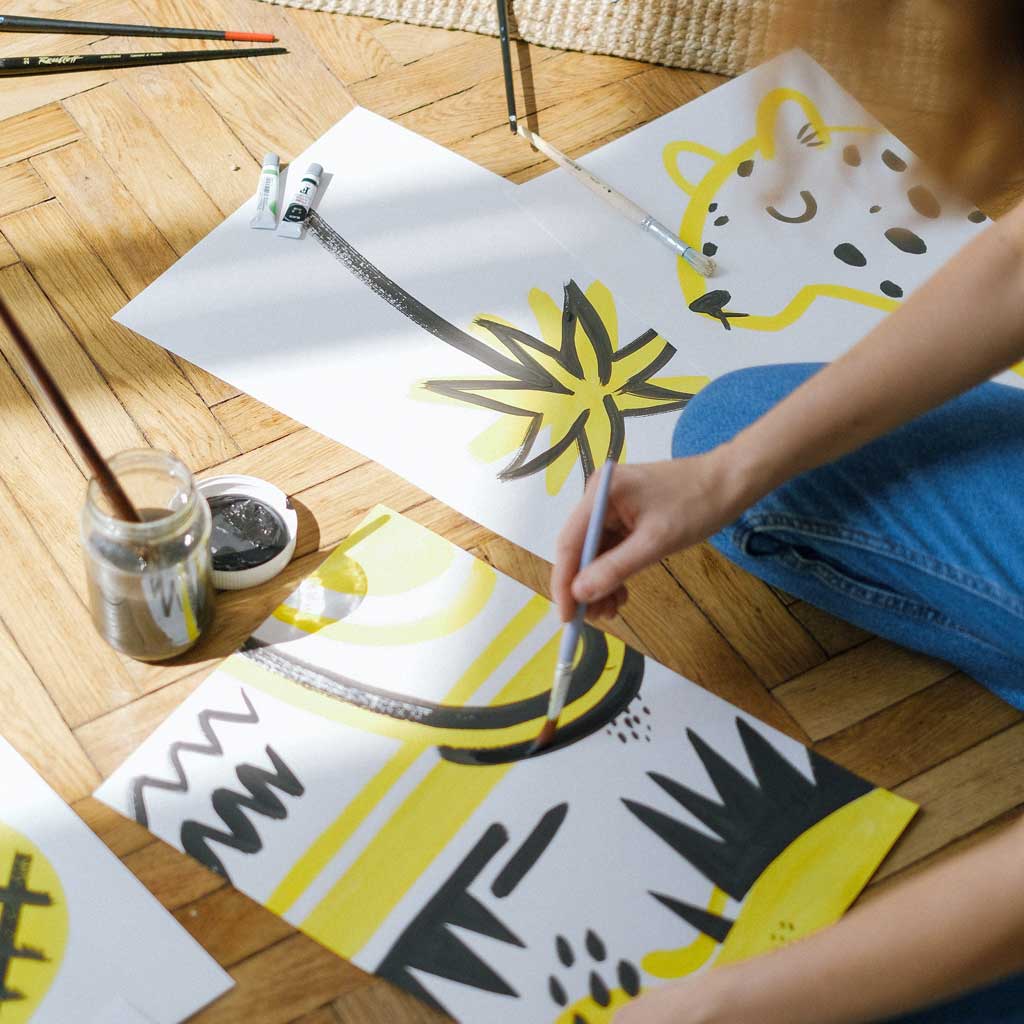 A Valuable Opportunity for Venues
More than 17,000 children, young people (and also adults!) took part in Children's Art Week events in 2019.
They were held in venues across the UK. And — according to the Engage website — organisers reported that 62% of participants were first-time visitors to their venue.
32% of participants were audiences who were completely new to the arts!
These findings not only show how popular the concept is, but also what a great opportunity it is for venues to take part in a national event; and in doing so, expanding their footfall.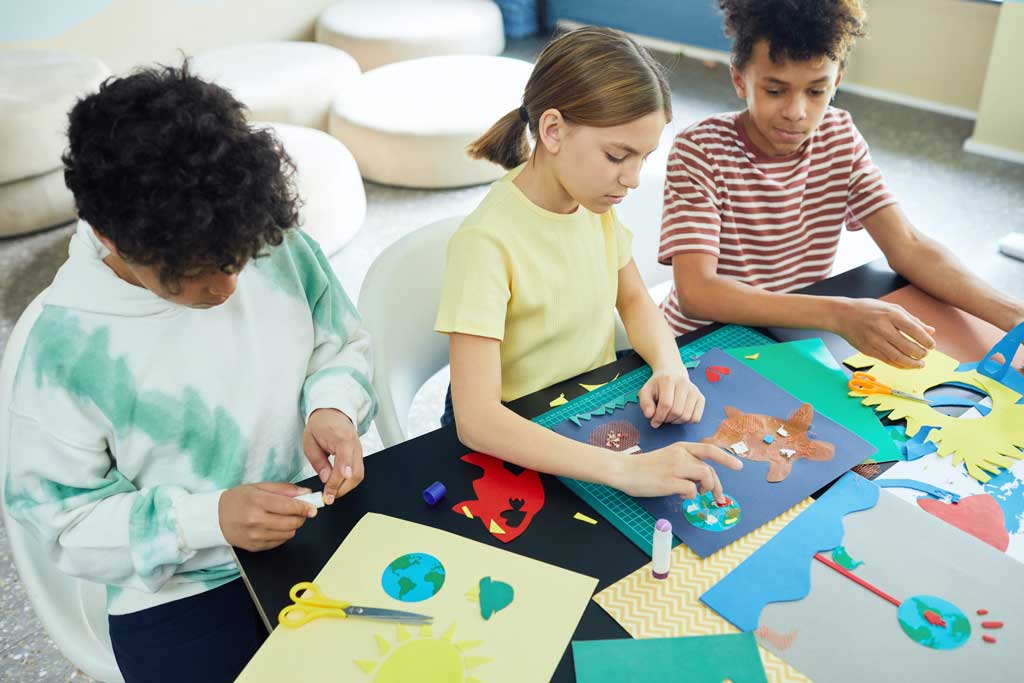 Past Themes For Children's Art week
In 2020, Children's Art Week focused on a special theme each week.
1 – The Natural World
2 – Connecting across generations
3 – Literacy and creative writing
Due to the pandemic, Engage haven't listed any new themes — or organised any national events — but are encouraging us all to organise our own Children's Art Week activities.
We can use the above themes — or even create our own —to engage and involve children in creative activities.
How Can I Get Involved In Children's Art Week?
There are lots of ways to join in.
Encourage children or young people in your care to take part in crafting and creating; between June 29 and July 19th 2022.
Stock up on art supplies, visit galleries and art exhibitions in your area and have fun making and creating!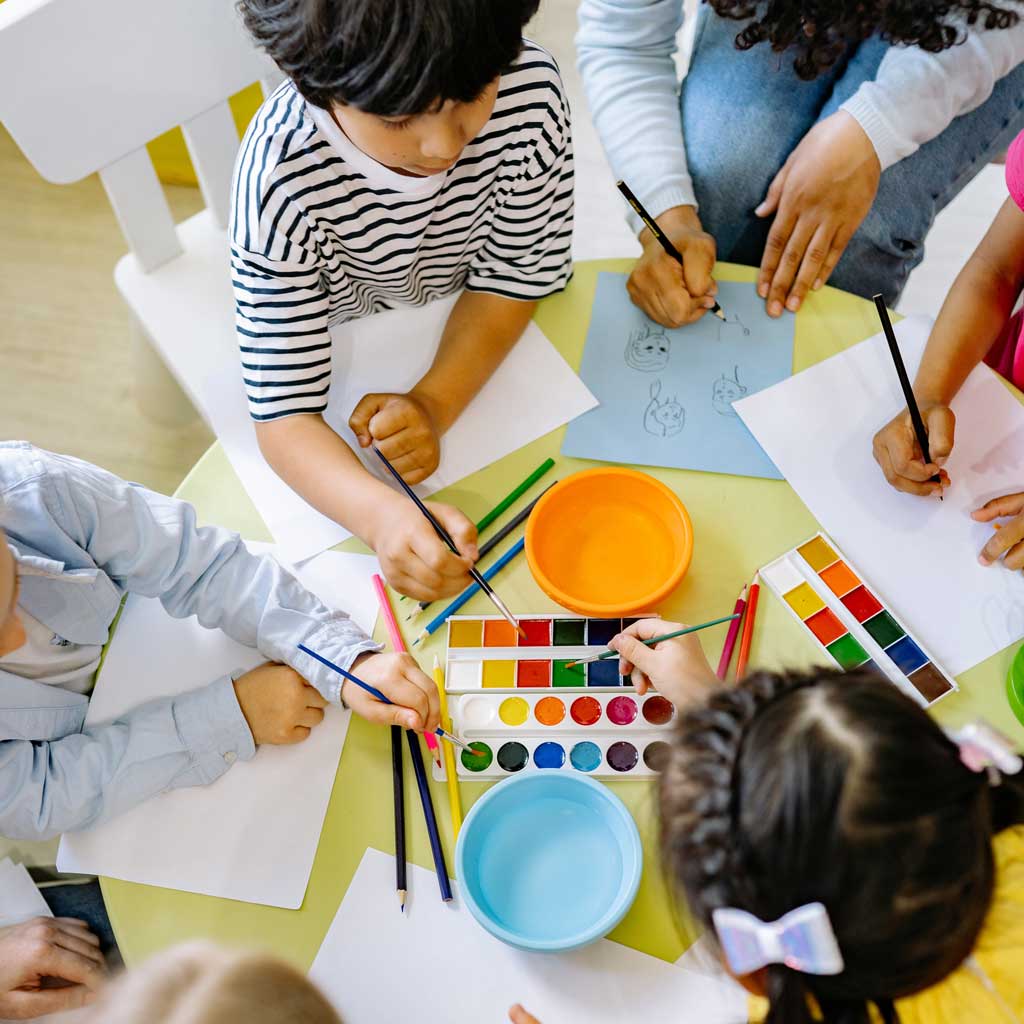 Use the original Engage themes from 2020. Come up with your own ideas – or use our ideas below.
Theme Ideas For Children's Art Week 2022
There are so many amazing themes to get your creative juices flowing. But we especially like the following prompts; there is so much scope to create something out of this world!
1 – Under The Sea
2 – Over The Moon
3 – Reflection and Refraction
4 – The Afterlife
And if you fancy an even easier way of getting involved, simply head over to our downloads page. You can print off some colouring sheets and your little one can get creative with the crayons.
Send us some pics of their creations if you do!