Magazines are a win-win for both parents and children. Not only do they present parents with an appealing way of getting their children to practise their reading, writing and concentration skills (among others!), magazines also make for a hugely entertaining activity for kids! Good magazines will transport a child to new and exciting worlds! That's why we're super excited to introduce the LEGO® Explorer magazine from Story House Egmont. We just know children are going LOVE this magazine! The latest issue is out now and it's all about polar exploration!
All about LEGO® Explorer magazine
With kids now back in classrooms, we know that parents are looking for new and fun ways to support their children's learning. LEGO® Explorer magazine is here to help!
Focussing on a different, fascinating STEAM theme every month, LEGO Explorer magazine is a great way to inspire 7- to 10-year-old readers to learn using their own LEGO collection. In every fun-filled issue, they'll discover the amazing worlds of Science, Technology, Engineering, Arts and Maths, as well as an exclusive, collectable LEGO toy only available on LEGO Explorer magazine! Plus there is also a tonne of inside information from real LEGO designers to give everyone the skills to be a better LEGO builder.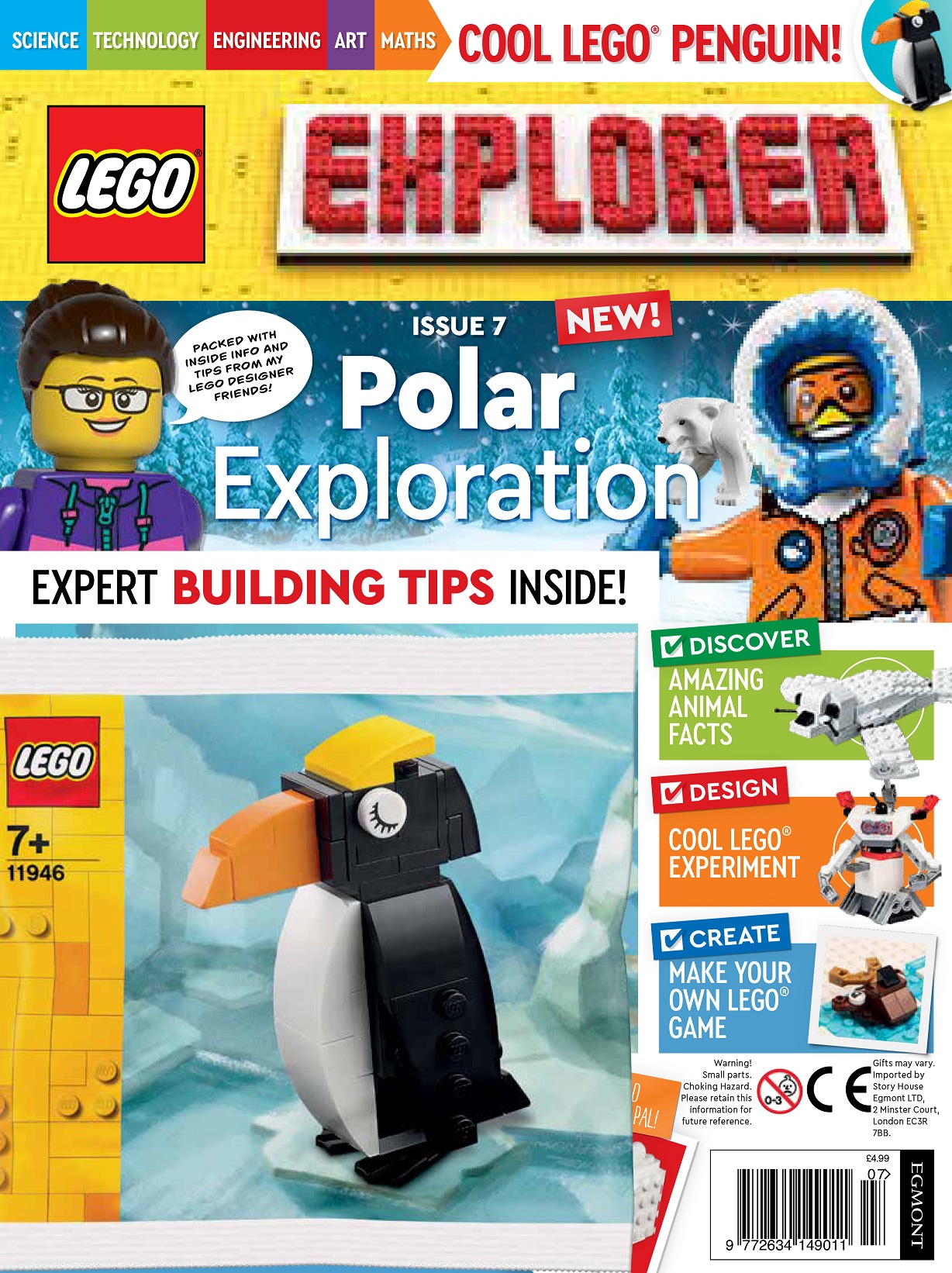 The latest issue of LEGO Explorer magazine is all about polar exploration- brrr! Inside you'll find amazing real world arctic animal facts, designs for super fun LEGO experiments and instructions on how to build your own LEGO game. As well as new and innovative ways to use the LEGO bricks you already have at home, this issue also comes with a cool LEGO penguin toy!
The best news yet is that you can keep building curious minds at home with our amazing LEGO Explorer magazine subscription offer. For only £7.99* you can get your first three issues delivered direct to your door! Start saving and subscribe here.
*Offer available on Direct Debit subscriptions only. Click here for full T&Cs.
Enter our competition too!
In celebration of this new issue, we also have a fabulous competition you can enter too. Follow this link to our competitions page to find out more!
To see the full list of magazines currently available from Egmont head to https://www.storyhouseegmont.co.uk/magazines/