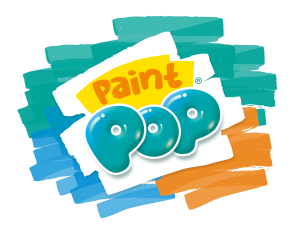 This week, we're getting ready to celebrate the Coronation of His Majesty, King Charles III and his wife, The Queen Consort, Camilla, with Paint Pop Paint Sticks.
To celebrate this royal occasion, Trends UK – the makers of Paint Pop Paint Sticks – is running an awesome giveaway. Plus, we're sharing some of our families' great ideas for Coronation-themed crafts to inspire you ahead of the festivities.
Not yet familiar with Paint Pop Paint Sticks? These super-cool Paint Sticks let children paint away the mess-free way! They are the perfect introduction to painting and doodling. They're bright, colourful and easy to hold – and the smooth, glide-on paint works without needing water or brushes.
So, if you have a child who loves to get creative, and you're on the hunt for some mess-free Coronation-themed creative ideas, you're in the right place!