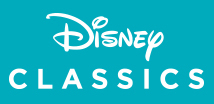 There is a beautiful world of Disney Classics soft toys waiting to be adored and cherished! And, this week, Simba Toys UK has taken over on UKMUMS.TV to celebrate this fabulous collection.
An unmissable takeover for any Disney fan, we'll be bringing you everything there is to know about these wonderful soft toys that bring the magic of Disney's Classic stories to life. So, get ready to discover a HUGE range of classic soft toys that includes Minnie and Mickey Mouse, Baloo, a Dalmatian, Lady, Dumbo, Bambi, Marie, Simba, Thumper, and more!
Super-cute and irresistibly soft and chunky, these cuddly characters are ideal for snuggling! Fashioned in a cute cartoon style that families will instantly recognise from the classic animated Disney movies, these huggable soft toys are suitable for all ages – a perfect gift for any Disney fan!
Love the sound of the range so far? Join the takeover today! We'll be revealing some of our favourite toys in the range and we'll also have a competition for your chance to win an amazing Disney soft toy bundle, worth £45. Plus, you'll be able to enjoy our wonderful features and there's a terrific Twitter event to look forward to!
Get clicking and join the #DisneyClassicsSoftToys takeover now!