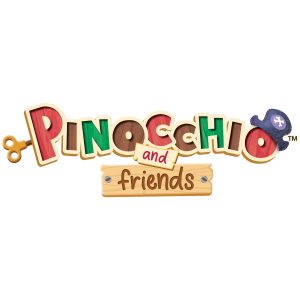 This week we're introducing the brand-new Pinocchio and Friends toy collection, from toymaker Flair.
These are the toys that let kids recreate their favourite scenes from the CBeebies series and dream up new ones of their own, with all their best-loved characters from the show.
So, what's in store for the coming week?
We'll be telling you all about the toys in the range and the series that inspired them, and we'll be giving families a chance to win their very own Pinocchio and Friends Stretch the Truth Doll. There will also be real family reviews to browse.
Join the takeover today so you don't miss a thing.