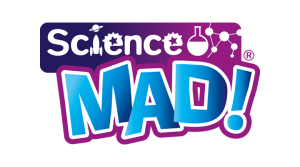 We're going Science Mad! on UKMums.TV this week, as we're joined by toymaker Trends UK.
If your family LOVES learning about science, we've got just the collection for you. The Science Mad! kits and equipment are sure to get children's attention – for all the right reasons! Helping to feed children's scientific knowledge and foster an interest in the subject, Science Mad! is just the brand for families wanting to help their children continue learning outside of the classroom.
The kits contain all the right gadgets for real experiments based on proper scientific method! So, if you think your child would have lots of fun learning about the world around them, have a look around the takeover and learn all about the different products in the range. We'll also be offering you the chance to win a Science Mad! bundle. Plus, we'll be sharing some real reviews from likeminded families. So, join the takeover and don't miss a thing!