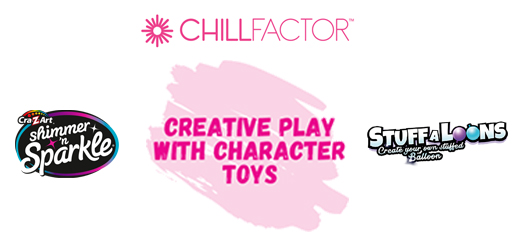 Get your creative juices flowing this week, with Character Toys…
Character Toys has taken over on UKMums.TV for lots of fabulously fun creative play!
From creating giftable stuffed balloons to producing tasty iced treats, all the way through to dreaming up new pampering spa day experiences, creative play can take on many fun forms with Character Toys!
Over the next couple of weeks, we'll be telling you all about the latest and greatest products from Character Toys to stimulate kids' imaginations!
As part of the takeover you can expect to see some brilliant influencer videos. Plus, we'll be sharing some delicious Chillfactor recipes, and we'll be offering you lots of chances to win, with our on-site competition!
Join Character Toys' Creative Play takeover today to make sure you don't miss a thing.