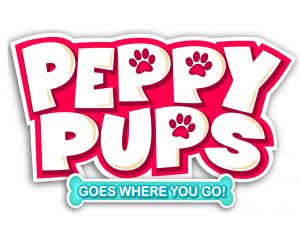 This week, we're joined by the team at Flair, who'll be introducing you to Peppy Pups – the all-new, loveable, cuddly friends that children are sure to love!
Over the coming week we'll be telling you all there is to know about the Peppy Pups toy collection. We will be sharing some real reviews from families who have tested out the range, and we will also be delving deeper into why toy pets are great for kids.
Plus, don't forget to enter our fantastic competition, for a chance to win your own Peppy Pups puppy!
Join the #PeppyPups takeover today to make sure you don't miss a thing…