This week, Character Options joins us on UKMums.TV for the Eco Soft Toy takeover. If you've not already read-up on this beautifully soft, eco-conscious soft toy collection, you can do so from the takeover hub page. But first, here are 5 Easy Eco-Friendly Changes to make your household that little bit greener!
5 Easy Eco-Friendly Changes For a Greener Household
Bring your own bags to the supermarket
Okay, so taking your own bags to the supermarket is becoming common practice for many in the UK. After all, plastic bags are no longer free!
But by keeping some bags in the boot of your car you'll really will be helping to protect the planet.
Reduce and reuse!
Recycle
Recycling helps to conserve natural resources, reduces pollution and saves energy.
And yes, the process does involve sorting through and cleaning up your rubbish, but it's such an important step to helping to leave behind a thriving environment for future generations to come.
Donate to charity or sell your unwanted goods online
Giving your unwanted clothes and goods a second life will help to cut your carbon footprint. And it's so easy to do too.
Most people will have a local charity shop.
Or, if you'd like to make a bit of extra cash, there's always the likes of eBay and Vinted!
Avoid bottled water
Tap water is generally clean and safe to drink in the UK and whilst bottled water may be more convenient at times, it is not only expensive but also causes unnecessary plastic waste.
Instead, invest in a reusable water bottle and take it with you wherever you go!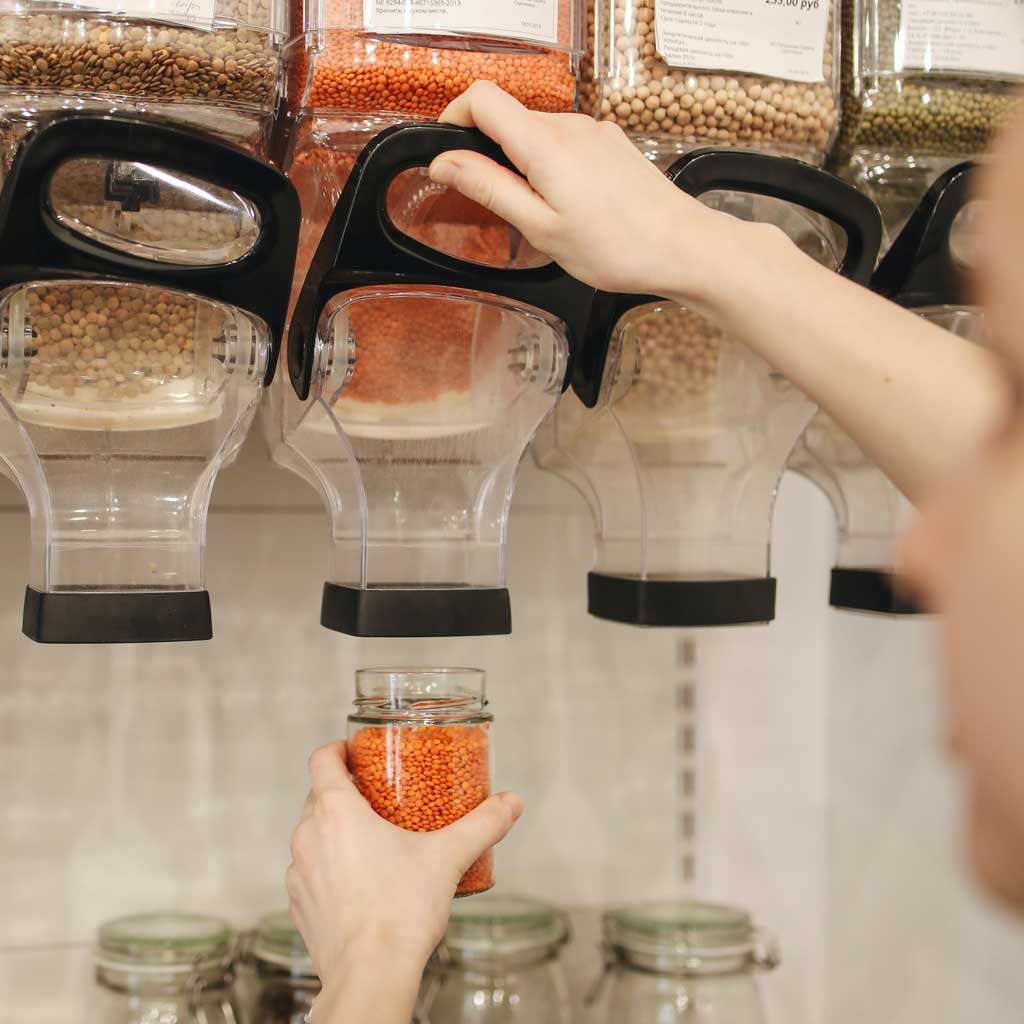 Make more eco-conscious purchasing decisions
When you shop, keep your eye out for minimal or recyclable packaging, and be sure to also hunt for eco-conscious options when it comes to the items themselves – be it clothing made from recycled materials or toys made from plastic bottles (like the Eco Soft Toy range from Character Options).
Or find a local refill shop. A refill shop is an independent store that sells non-packaged goods like food, toiletries and cleaning products. Just take along your own containers — jars, bottles or tubs — fill them up in the store and feel happy in the knowledge that you've just saved more packaging going to landfill!