Looking for some easy ideas for Easter baking with kids? We've got five simple makes to keep your little ones entertained in the Easter holidays.
Easy Easter Nests
Helen from Cooking With My Kids has a super easy recipe that's perfect for making with children. Her easy chocolate Easter nests contain just three ingredients.
Plus, they don't require any baking, so they're perfect for your very littlest helpers.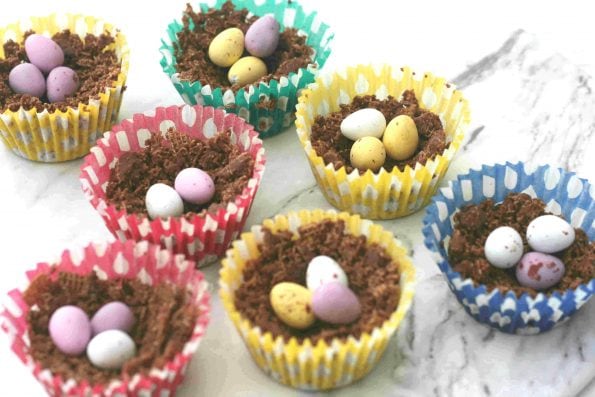 Easter Cupcakes To Make With Kids
Rainy Day Mum shares a lovely cupcake recipe that primary school age children might like to have a go at making – with a little bit of adult supervision.
They use very simple ingredients and are a great way of introducing children to the delights of baking in the kitchen.
Cerys has used green buttercream icing on her cupcakes but you could use any colour you like! Also, if you wanted to make a chocolate version, you could replace a little of the flour with cocoa powder.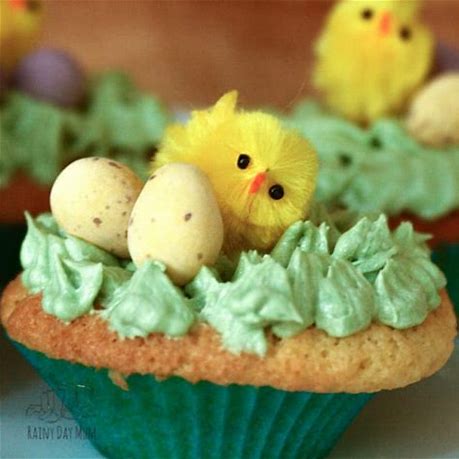 No Bake Mini Egg Rocky Road
We love this fab no bake rocky road recipe from Actually Mummy.
It's a no fuss make that takes just 10 minutes to create; and will be ready to eat after a couple of hours in the fridge.
Little ones might need a little bit of help, melting the butter and chocolate together (you can do this on the hob or in a microwave); but, asides from that, this recipe is as easy as child's play.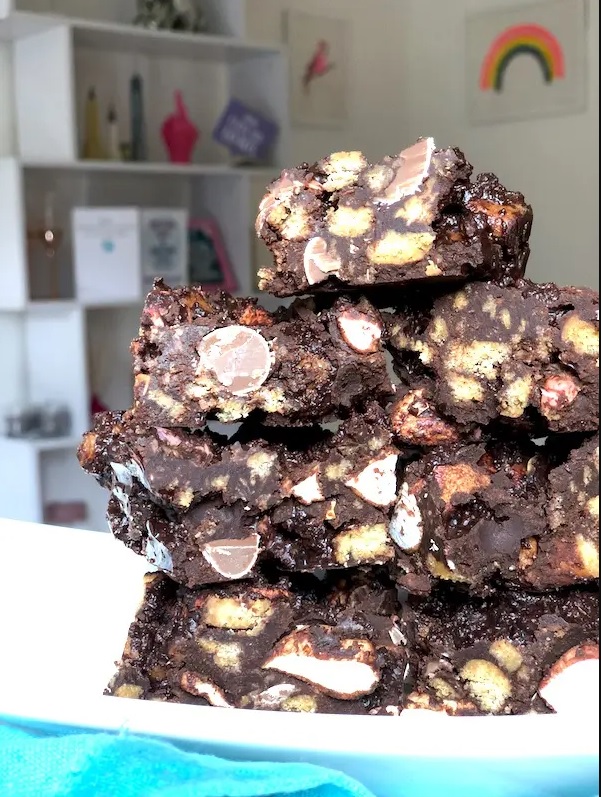 Edible Flower Biscuits
We spotted this Edible Spring Flower biscuits recipe on The Listed Home and, although little children might need assistance with making the shortbread biscuits, they'll love to get involved with decorating them with edible flowers!
You can buy edible flowers online; or have a look for some in your own garden, by identifying which ones are edible on this list by Garden Organic.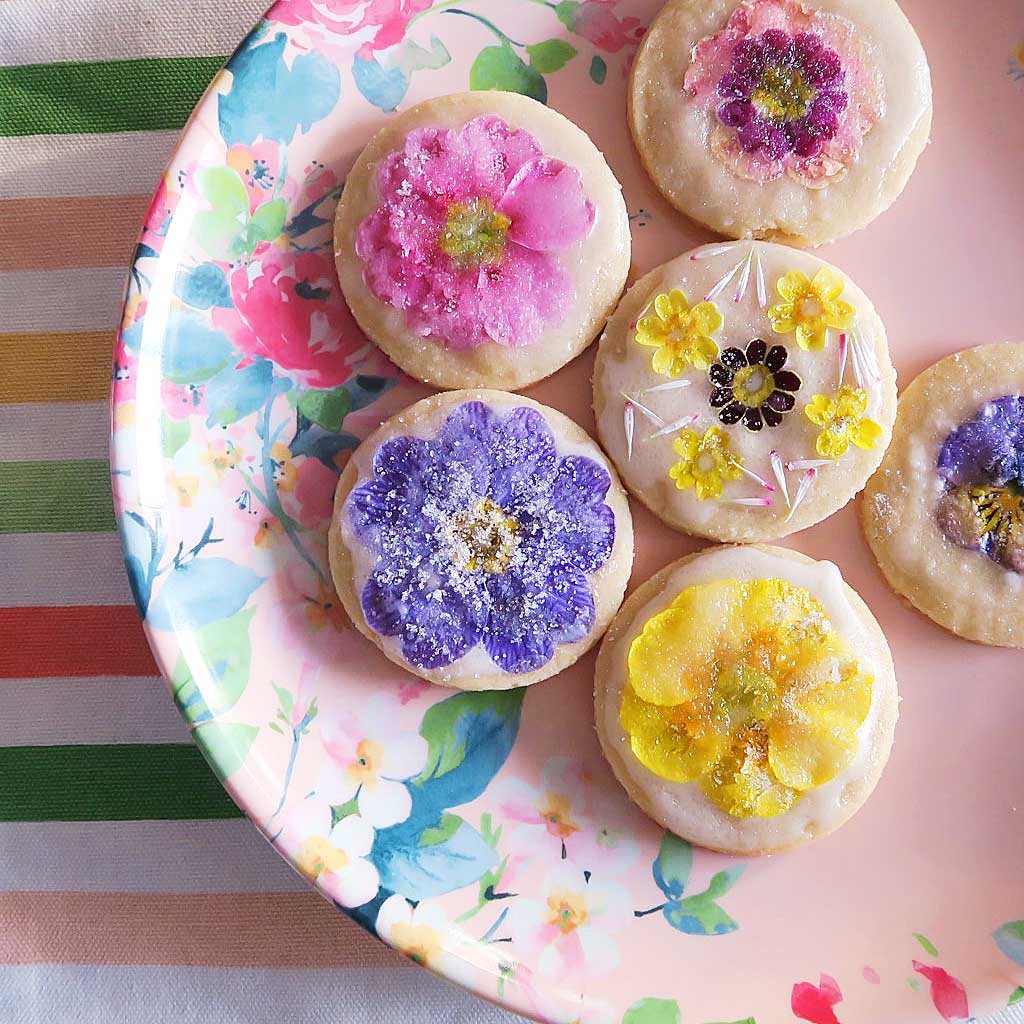 Easter Chocolate Bark
Talking of Dr Oetker, their fabulous recipe for Easter Chocolate Bark – although it's a real show-stopper – is simple enough for kids to get involved with creating.
The chocolate bark also makes a lovelyEaster gift. Pop in a paper bag, tied up with a ribbon and you have a great alternative to shop bought Easter treats.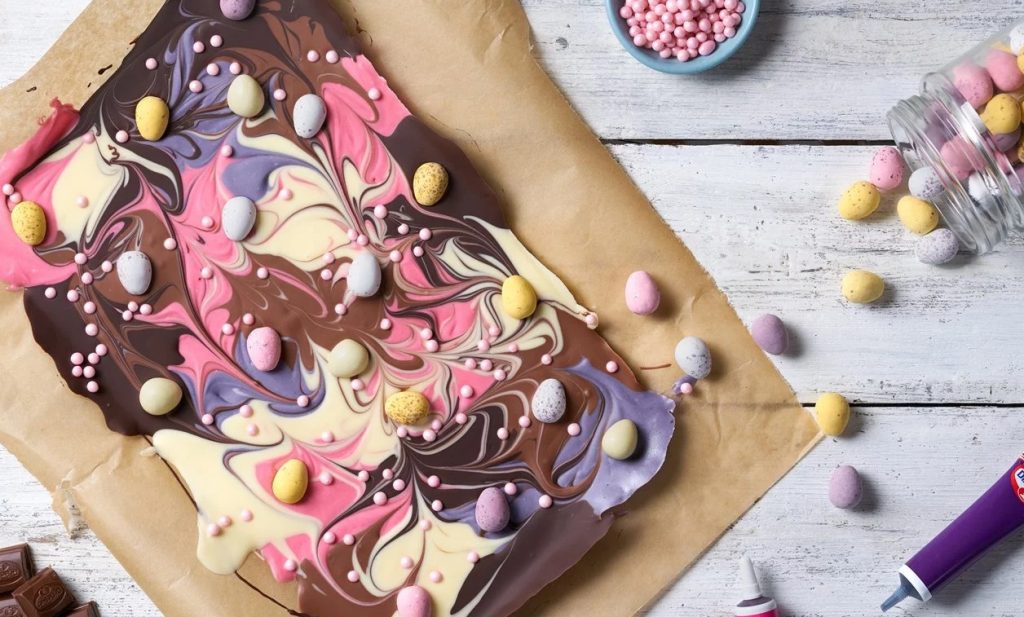 So there we have it – five easy ideas for Easter baking with kids – perfect for children of all ages!
A great way to get little helpers involved in the kitchen; and also a nice activity to keep them entertained during the Easter break.