Crufts, aka a dog lovers dream is back for another jam-packed weekend of competitions and coiffed coats. There will be lots of tricks, treats and cute canines to make you ooh, ahh and aww. To celebrate the return of The World's Greatest Dog Show, we've taken a look at some of the best tools and treatments so you can be sure that your pet always looks on point.
Detangling & Dog Grooming Brush – Pink and Yellow – £12
Not only does regular brushing help to keep your dog's coat glossy and matt-free but it gives you the chance to check for skin irritations or fleas and ticks who have made themselves at home in your dog's fur. The Detangling & Dog Grooming Brush is available in three colourways; Lilac and Butter, Navy and Orange and Pink and Yellow and can be used on wet or dry hair. Using a patented two-tier teeth technology, the long teeth gently remove dirt, reaching confidently down to the undercoat, whilst the shorter teeth smooth the hair and knot free.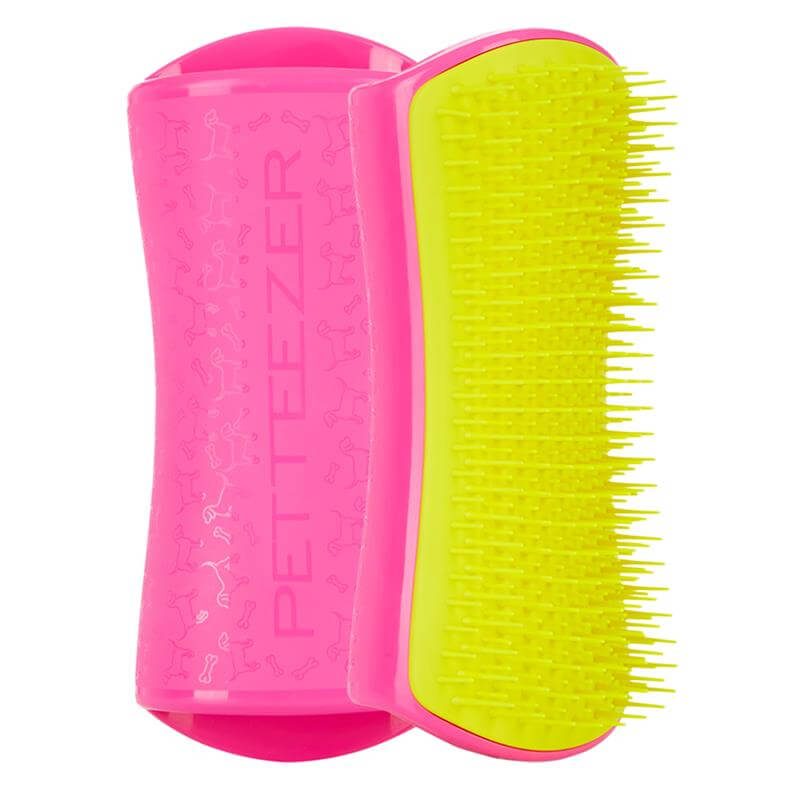 Personalised 'Shampooch' Dog Shampoo –  £5.99
We love Yappy here at UKMums.TV! If your dog is in need of a good 'shampooching' then you need to add this to your doggy bag immediately. Shampooch features a mild yet deep cleaning action that will remove the dirt and odour without stripping the essential oils from your dog's coat. This conditioning formula with Pro-vitamin B5 will also keep your dog looking fresh, clean and healthy.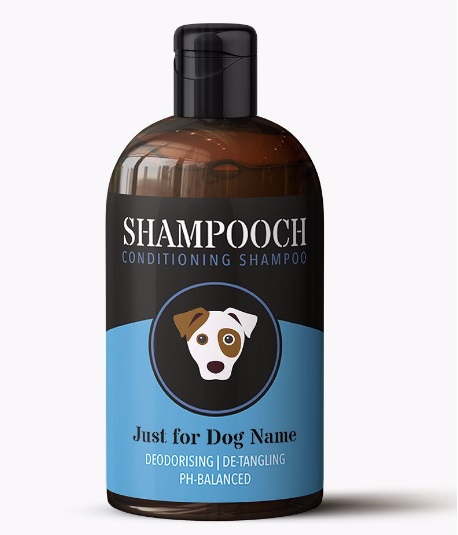 Crufts Medium Tooth Grooming Rake – £6
This grooming rake will help ensure that your pet remains looking their best, knot free and with a healthy shiny coat. It's the best tool to easily remove loose hair and knots from your pet's undercoat. The rounded stainless steel teeth remove small mats and tangles with very little tugging. The rake significantly reduces stray hairs and prevents skin irritation while its soft grip handle offers maximum control and comfort.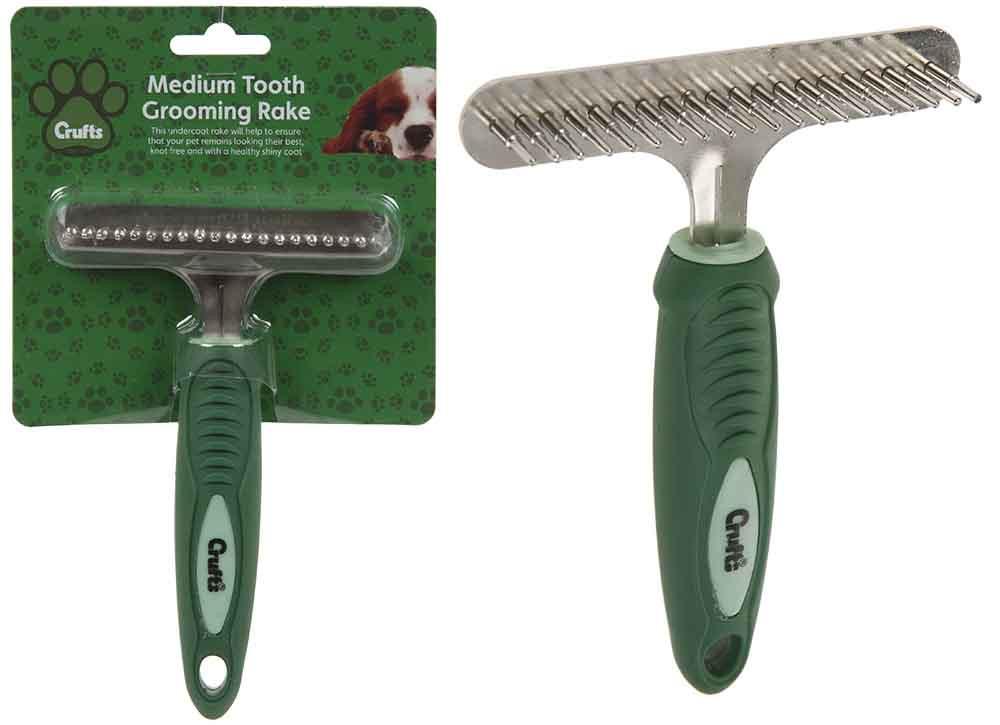 Ergo Nail Clippers – from £6.99
Made from robust tempered steel for a long-lasting and effective tool, the Ergo Nail Clippers feature a safety mechanism and an indent in the blade, so you can be sure you are trimming the correct amount off your dog's claws. The Ergo Nail Clippers are safe, accurate and easy to use as they feature a comfortable, anti-slip handle and cutting guard.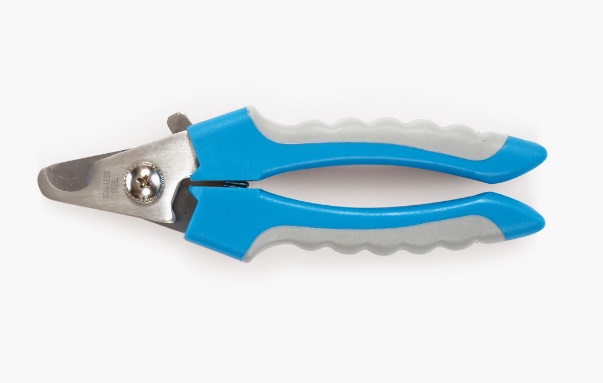 Cuddly-Coat Cleansing Spritz – £12
Does your pooch hate having a bath? Give your dog's coat a quick refresh with Kiehl's no-rinse dog grooming spray. With Chamomile Flower Extract and plant-derived Glycerin, this light, fresh scented formula helps spot clean and deodorise pups on the go. For a healthy-looking shine, be sure to use this all-over dog cleansing spray between grooming sessions.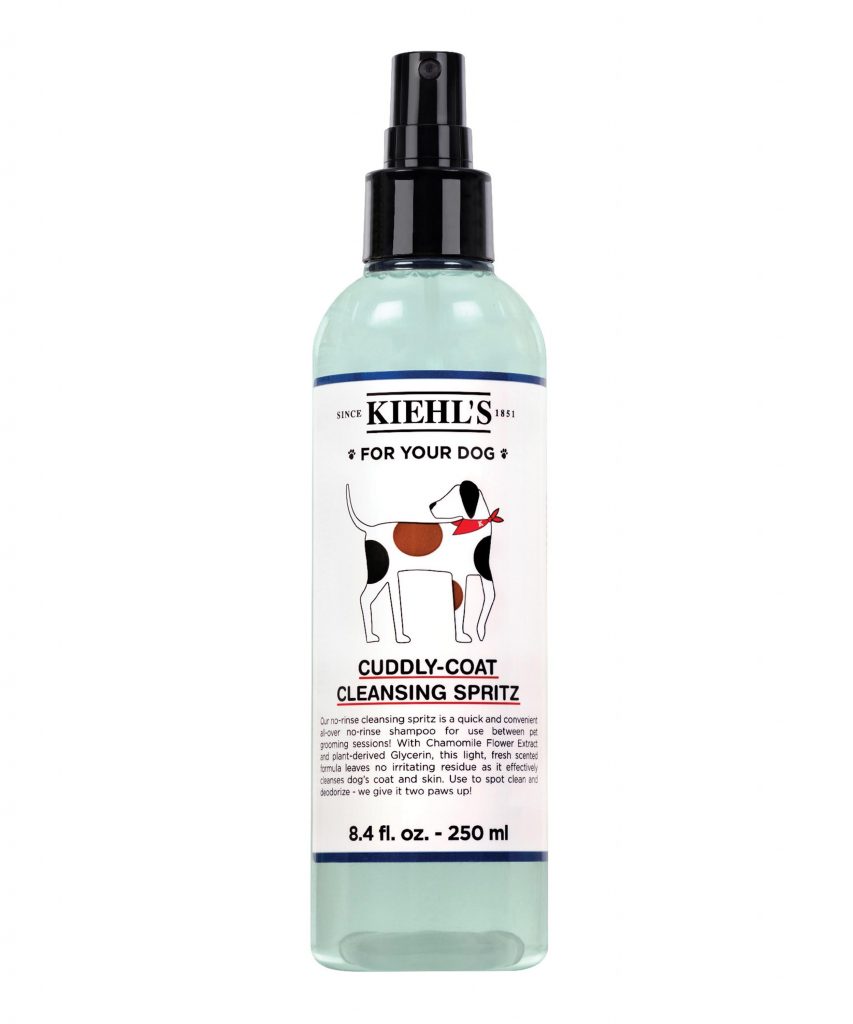 Will you be watching Crufts this year? What dog grooming products do you recommend using? Let us know by commenting down below or over on social media @UKMums.TV!