This week, we're joined by Trends UK, the makers of the brilliant Science Mad! collection to get serious about science!
Science Mad! is the collection from Trends UK that offers kids real scientific equipment and kits with real working features. These brilliant kits provide everything needed for fun experiments in the fields of chemistry, physics, electricity and more.
Designed to inspire curiosity and give kids a fun way to learn more about the world in which they live, the Science Mad! collection is like no other! So, if you want to encourage young minds to develop their knowledge and interest in science further, keep reading to find out more about some of our favourite items in this collection…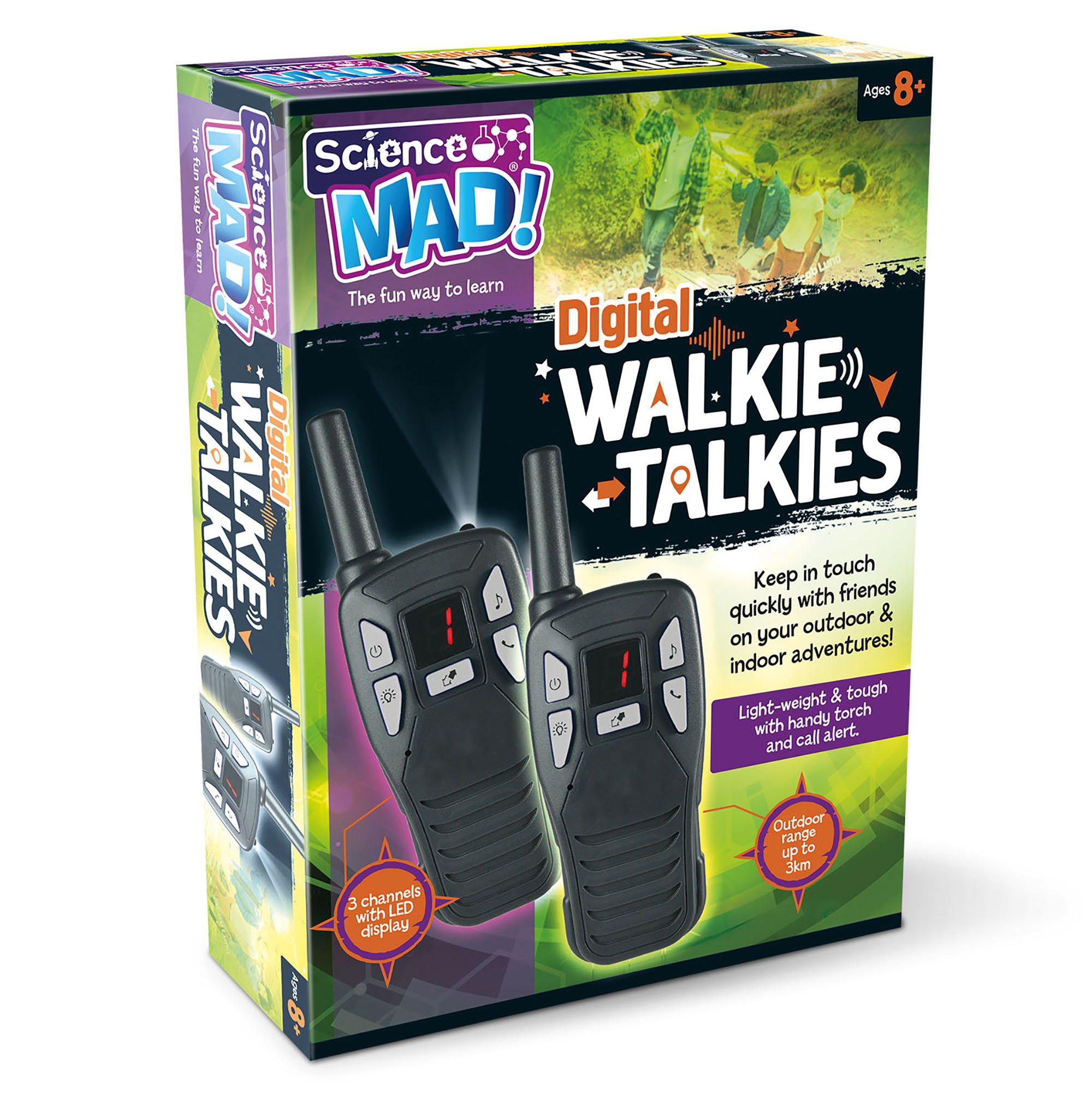 Science Mad! Digital Walkie Talkies
Available from Amazon (RRP £25.99)
Let kids communicate the fun way, on their adventures! These Digital Walkie Talkies are sturdy and lightweight with a belt clip so it's easy to talk and walk on the go using one of the 3 LED digital channels. Press the button to send a ringing alert to the other person, or to answer a call coming through, and stay connected from as far away as (up to) 3 kilometres outdoors. There is also a built-in torch to light up your way or send an SOS signal!
Science Mad! 50mm Telescope
Available from Amazon and Very (RRP £30.99)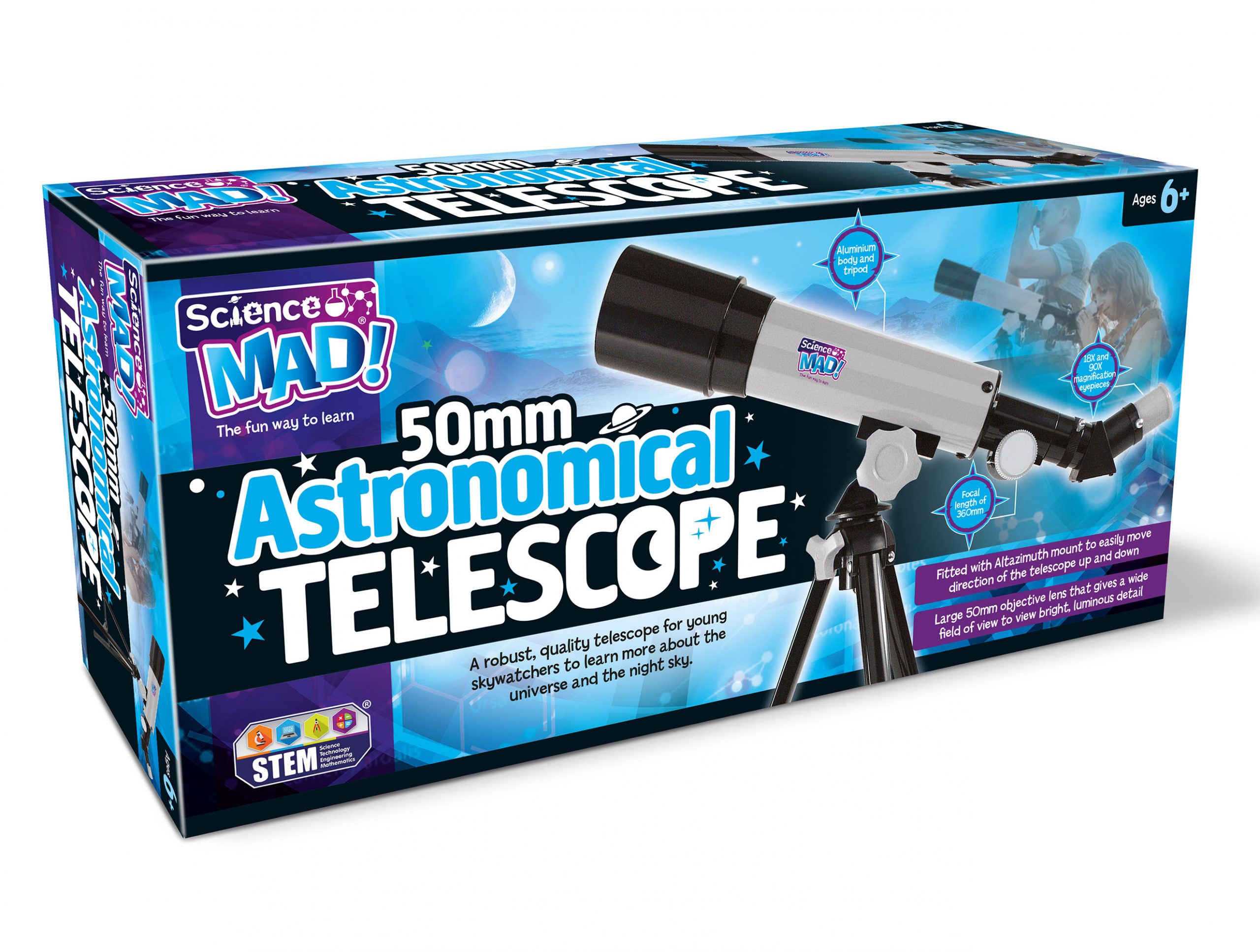 This robust and compact children's telescope is the ideal introduction for developing a lifelong interest in astronomy. Its simple-to-use refractor design with a 50mm objective lens allows plenty of light to be collected, making it easier to see the far away detail of the brightly lit moon or luminous star clusters. With the 20mm or 4mm eyepieces, kids will be able to see these celestial objects, and more, with 18X or an impressive 90X magnification! It even comes with a table-top tripod and altazimuth mount.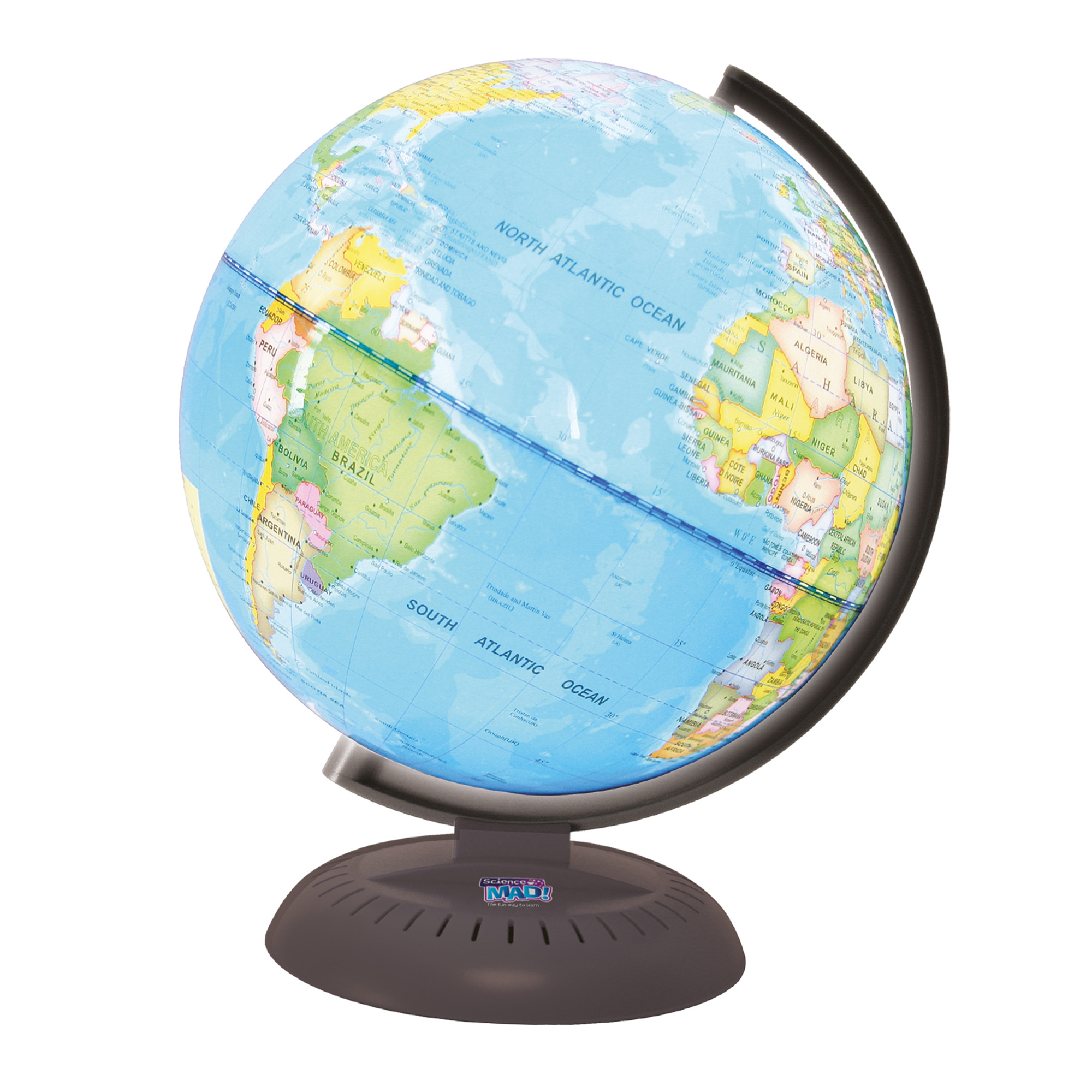 Science Mad! Light Up Globe
Available from Amazon (RRP £25.99)
The Science Mad! Light Up Globe lets kids explore and learn about our great planet earth in illuminating detail! Powered by 4 x AA batteries, this 20cm diameter light up globe is mounted on a traditional arc stand for easy reference of any part of the world.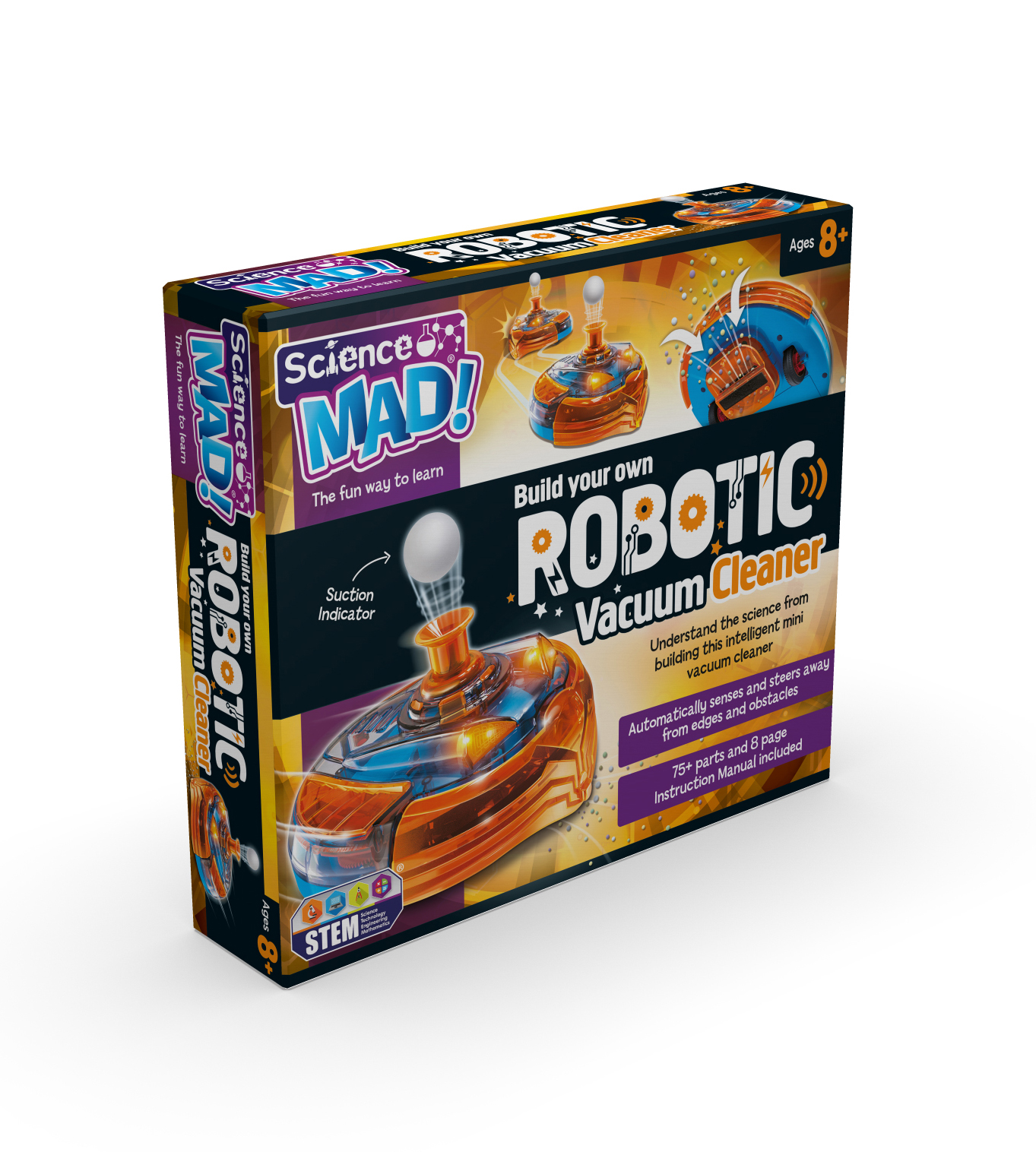 Science Mad! Build Your Own Robotic Vacuum Cleaner
Available from Amazon (RRP £21.99)
The Science Mad! Build Your Own Robotic Vacuum Cleaner helps children to learn the working principles of a vacuum cleaner by building this 75+ piece battery-operated robotic model. The finished vacuum cleaner will sense walls and obstacles and steer away from them automatically. It features a floating suction indicator to show when suction is flowing through the machine. It also features a small collection chamber to empty out the collected debris.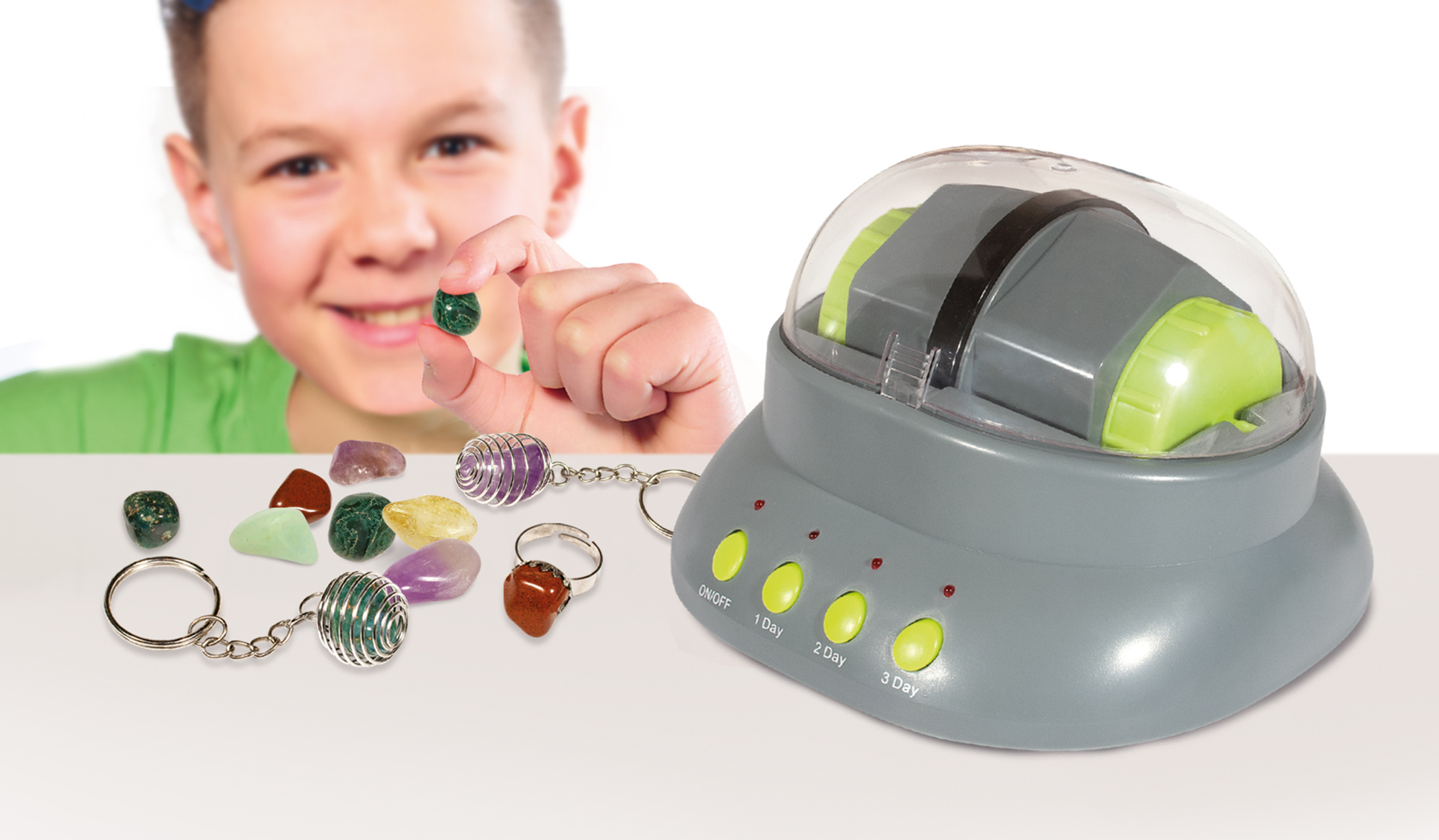 Science Mad! Rock Tumbler
Available from Amazon (RRP £40.99)
The Science Mad! Rock Tumbler allows kids to polish rocks to create semi-precious gemstones! It includes all the accessories kids will need to start polishing dazzling gems. Use the included ring fastenings to create beautiful homemade jewellery! Rock tumbling is a fun activity for children of all ages and promotes an interest in geology and science.
For more Science Mad! fun, head back to the main takeover hub now.