This week, we're joined by the team at Nosy Crow to showcase their beautiful range of children's books which are produced in partnership with The National Trust. As part of this activity, Nosy Crow is offering 5 lucky readers the chance to win a Sunday Funday book bundle including a National Trust family day pass! To enter the competition, click here.
But first, check out Nosy Crow's brilliant suggestions for any family pondering what to do during the October half-term holidays, this year…
Half-term is just around the corner and we've all spent a lot of time indoors this past year. If you're trying to encourage your kids to head outside and explore nature, here are 5 outdoor activities that will keep them busy.
Build a gnome home
Every gnome or elf needs a little home to call their own and they'll happily live anywhere, so even if you don't have garden, your children can still build one on your balcony! Use potted plants, twigs, tree bark, stones, acorns, pinecones and anything else you can turn into a welcoming home for the gnomes. You'll find a different nature activity for every weekend of the year in Sunday Funday.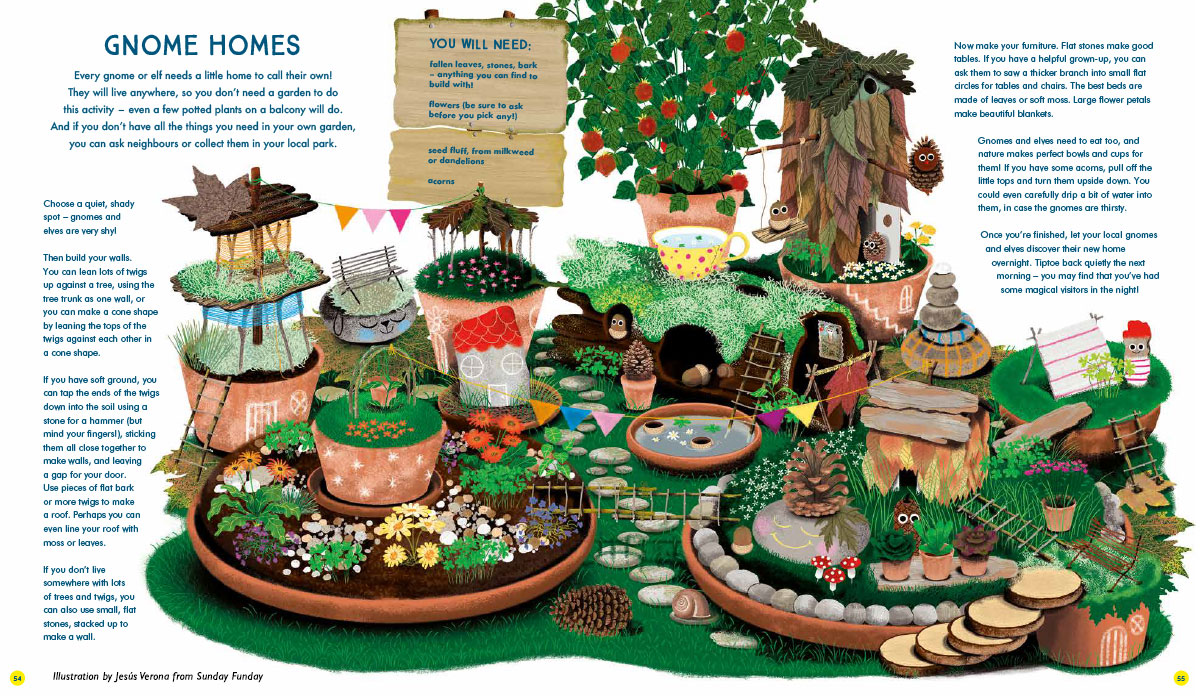 Organise a beach clean
Have you ever noticed that sometimes the beach ends up covered in litter, especially after a big storm when the sea has pushed it all onto the sand? Organise a beach clean with all their friends and their parents and see who can collect the most litter. You can encourage and inspire them further by reading The Wide Wide Sea together where a child and their grandmother help clean the beach and promise to make things better for their seal friend.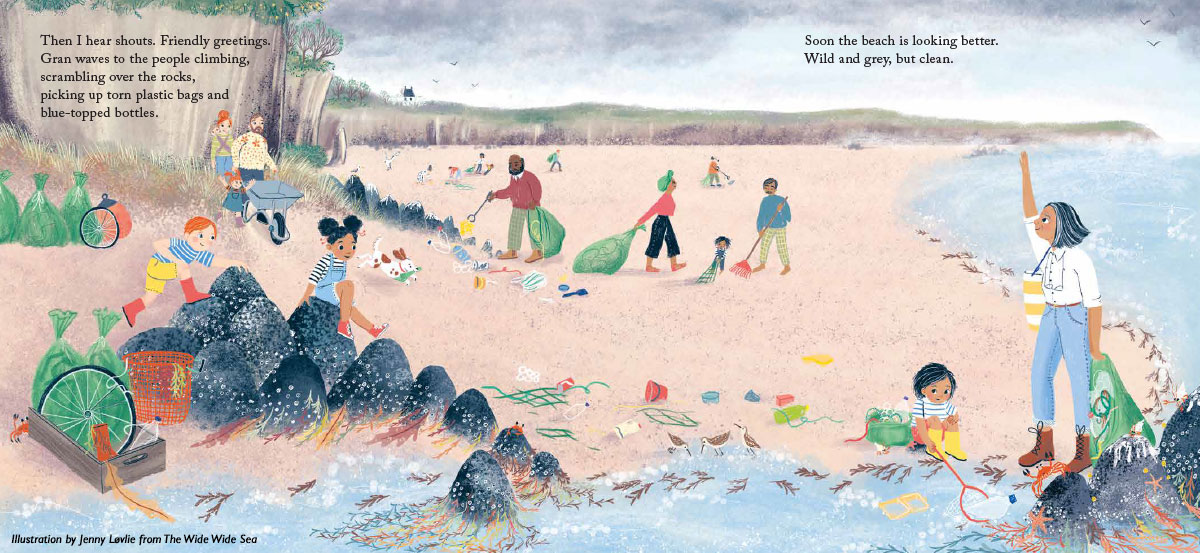 Track down your local critters
Do you know how many minibeasts live nearby? The only place you can't find them are the coldest regions in the world so it's a great activity for gardens of any size or you can head to a local park. Start with the minibeast classification chart you find at the back of the Out and About: Minibeast Explorer and see how many ant neighbours your children can find. They'll learn a lot about nature too while hunting for critters and you can even build them a hibernation home.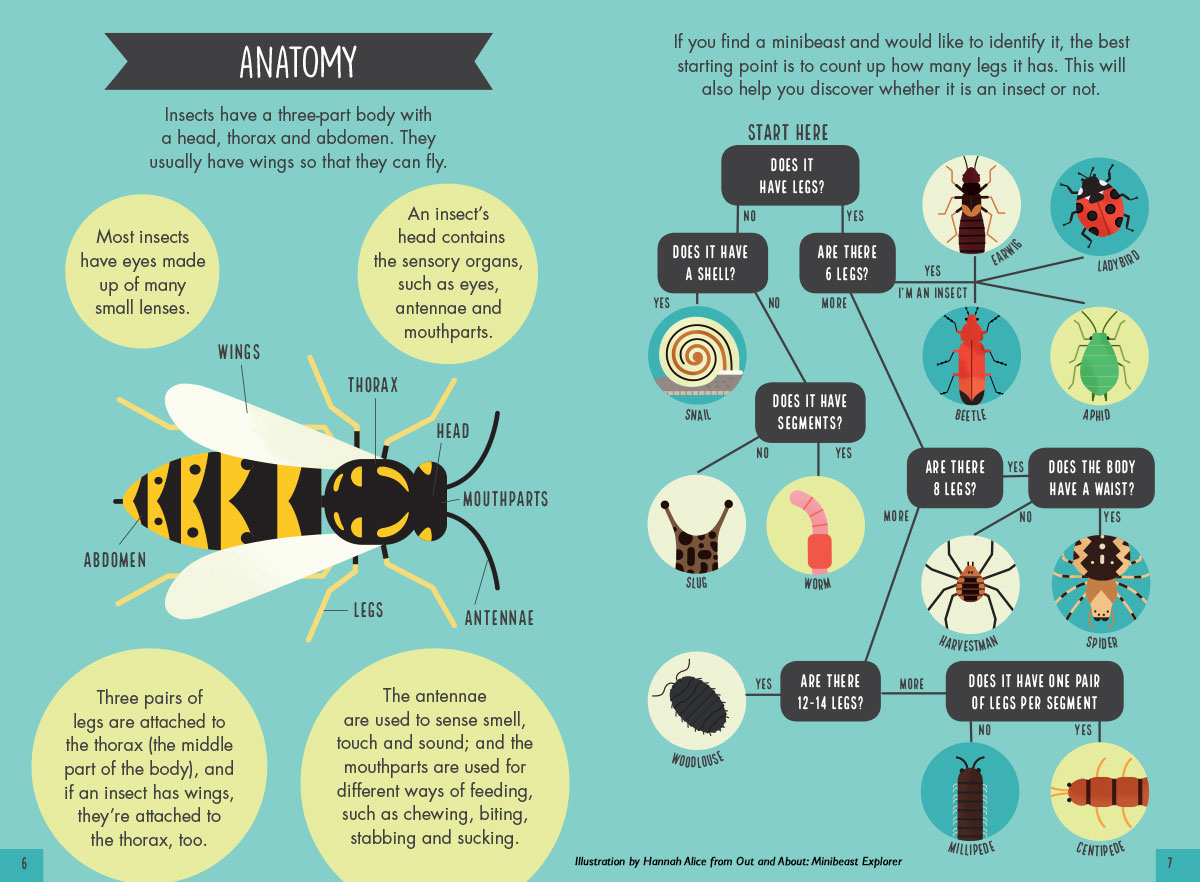 Collect woodland treasures
If you loved heading into the woods when you were little to collect chestnuts and colourful leaves, you'll want your children to do the same. Take them on an adventure this half-term with Look What I Found in the Woods. The book encourages them to look out for different tree shapes, types of bark, nuts, cone shapes, snail shells and more. They'll arrive home with plenty of woodland treasures that will encourage them to keep exploring in future.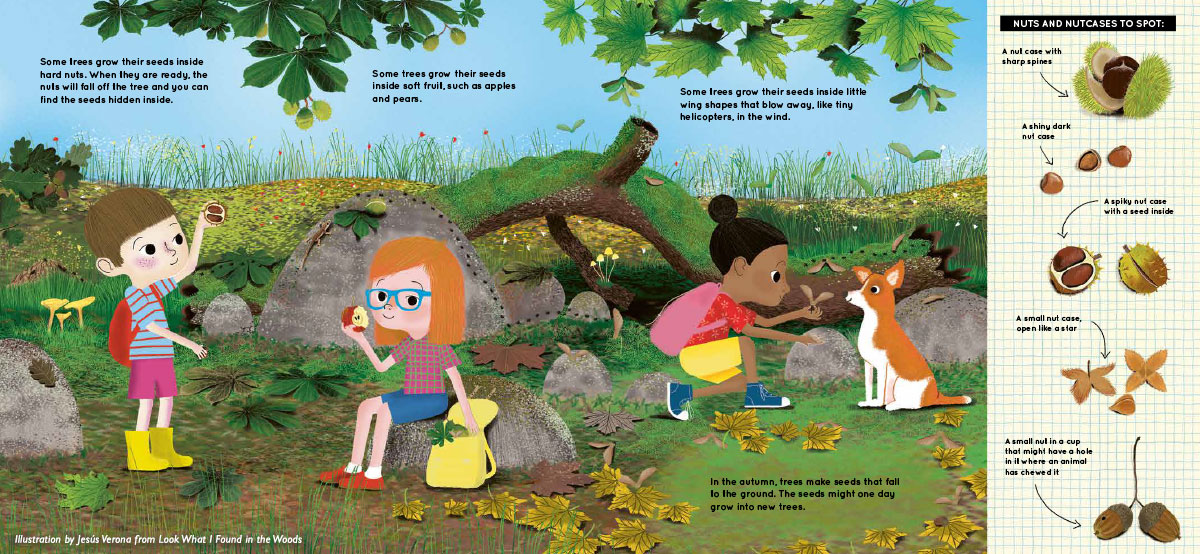 Visit Hill Top Farm
You may already know that the farm that was Beatrix Potter's home and surrounding countryside inspired many of her books, but did you know she bought Hill Top with the proceeds from her first book, The Tale of Peter Rabbit? Introduce your children to her amazing story with the picture book Beatrix and Her Bunnies and take a trip to her farmhouse, which is run by The National Trust.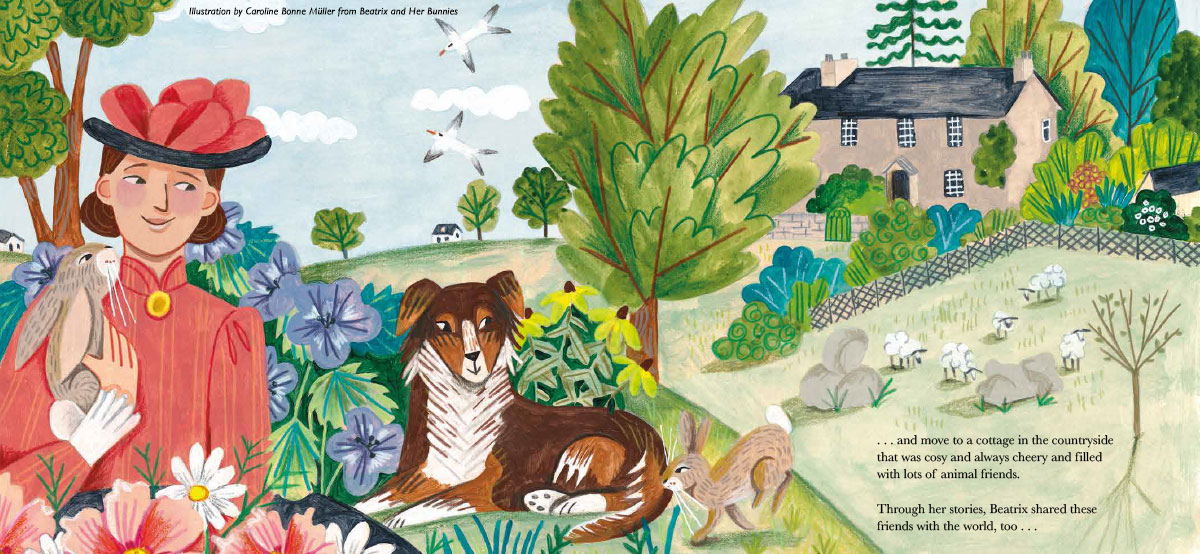 Books can provide great encouragement to head out and explore. The National Trust have partnered with Nosy Crow to publish a range of children's books to help foster a love of nature. Discover them here: https://nosycrow.com/partnership/national-trust/