Looking for cool protection for your laptop? We've got on the case to bring you the best laptop cases on the market today.
Why You Should Use a Laptop Case
After you've spent your hard earned cash on a smart new laptop, it's definitely worth protecting your investment with a sleeve or case.
There are so many varieties available; from hard shell cases to soft neoprene sleeves. Whatever your preference, we're sure you'll find one you love in our selection of 8 of the best laptop cases available today.
What Size of Case Is Right For my Laptop?
You can determine the size of the case by the size of your laptop. And whether you've got a tiny 10-inch or a colossal 17-incher, you'll need to choose a case that's a little larger than your device.
The general rule of thumb is to ensure that the laptop fits snugly inside the case. Make sure it doesn't have too much wiggle room; you don't want it to be moving around.
8 of The Best Laptop Cases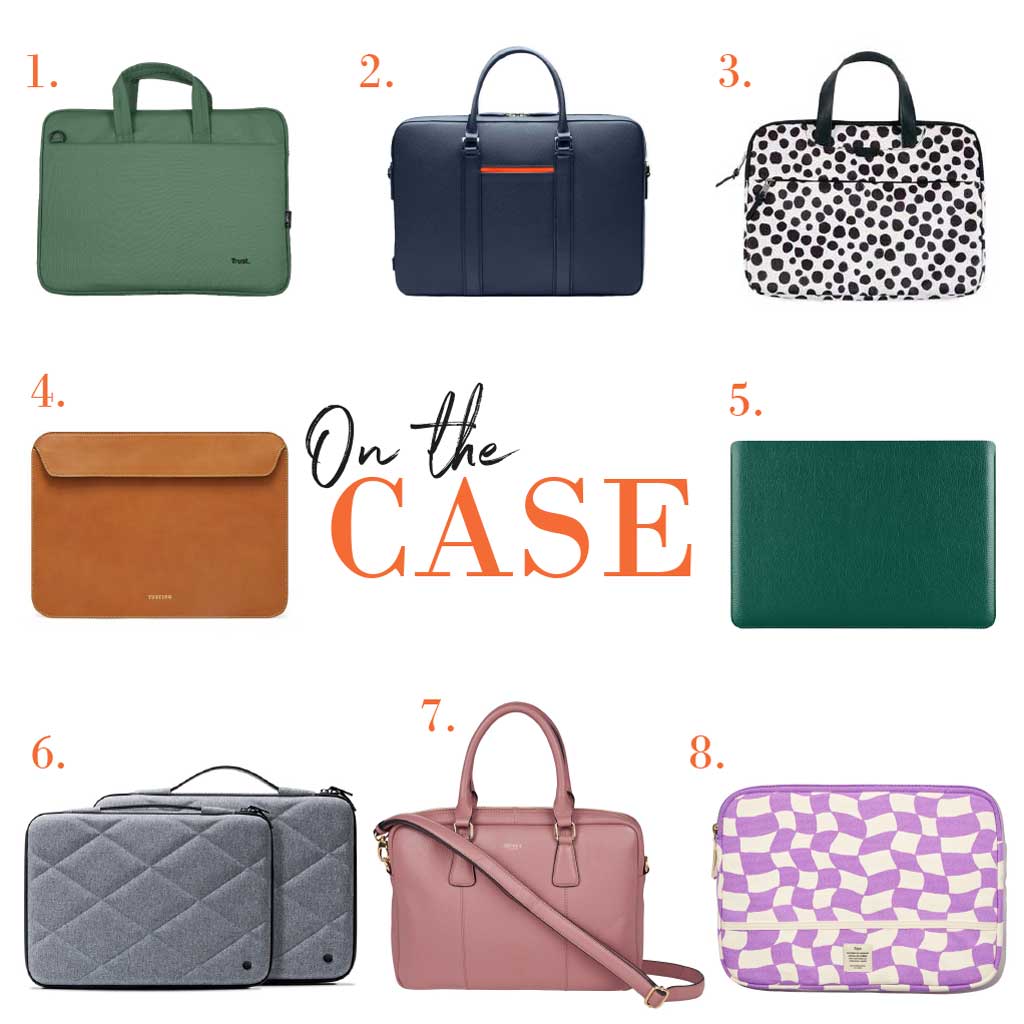 1. Trust Bologna Sustainable Slim Laptop Bag – Amazon – £19.99 | 2. Manhattan Leather Briefcase – Maverick & Co – £279 – 3. Polka Dot Laptop Bag – Next – £20 | 4. Leather Laptop Sleeve – Tusting – from £150 | 5. Handmade Leather Macbook Sleeve – RYAN London – £72 | 6. Twelve South SuitCase for MacBook – Amazon – RRP: £79.99 | 7. The Adaline Leather Laptop Bag – OSPREY – £175 | 8. Take Me Away 13 Inch Laptop Case – Cotton On – £20