Author Becky Goddard-Hill is a child therapist and former social worker; specialising in the development of children.
She is also a professionally qualified life coach and a member of the National Council of Psychotherapists.
Becky runs several award-winning blogs including A Beautiful Space. Plus she's written many books on wellbeing and emotional health — including Create Your Own Happy, Create Your Own Calm, and Create Your Own Kindness. She's even spoken at a TEDx conference on the subject of kindness and mental health.
As it is National Teen Self Esteem Month, we thought Becky was the perfect interviewee for our coffee-break with the author feature for May.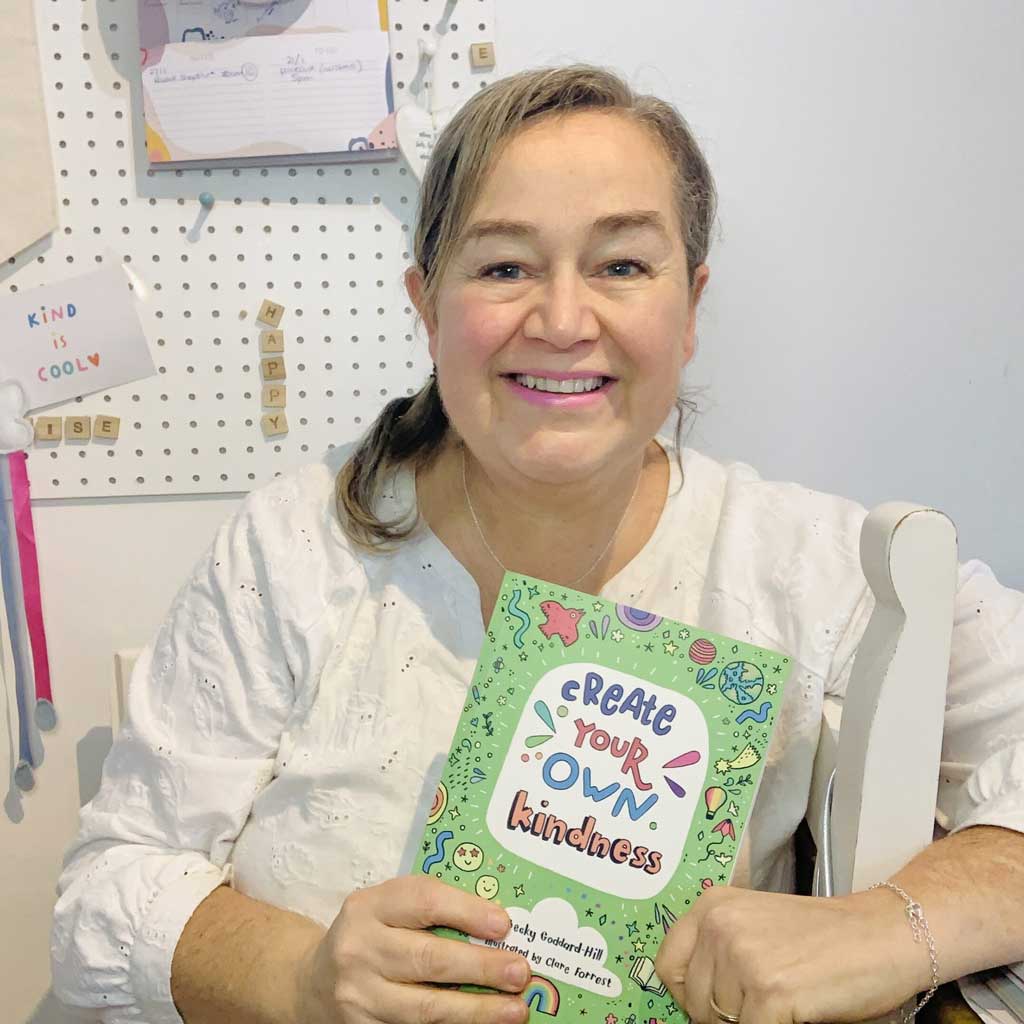 Interview with Author Becky Goddard-Hill
For those who are yet to discover your books, what three words best describe Becky Goddard-Hill
Uplifting, inspiring and fun.
Did you always aspire to be an author? Or was it a happy accident?
A bit of both. I did my first degree in literature. Then my masters in social work and a post grad in psychotherapy.
Writing and helping people have always been my 2 main interests.
Writing wellbeing books for kids brings this together and is a dream job for me.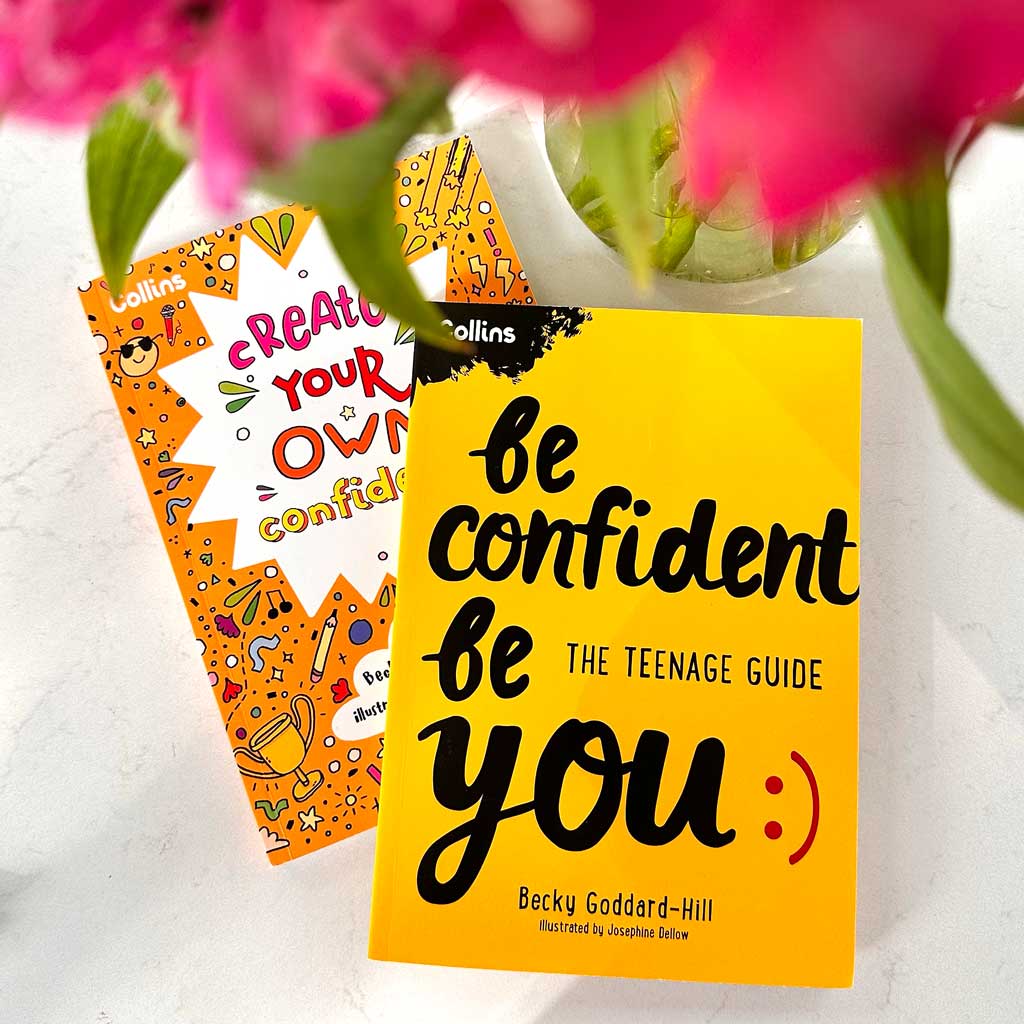 You have written various books for adults, children and young adults. But you've become best known for your titles around the subject of self-care and mental health awareness.
Why is this subject so close to your heart?
As a social worker I saw many kids who had hugely challenging lives. Some fared well regardless, due to their resilience, positivity and ability to self-regulate.
Others, who lacked such skills, struggled terribly.
I wanted to help all kids to access and develop tools, that can help them cope with the obstacles and events they will encounter. And to be more robust in their mental health as a result.
Have you ever considered penning a work of fiction?
Yes, I have just finished one.
'A Year to Change a Life' is a love story and will be heading out to agents very soon!
Who is your favourite author and why?
I absolutely adore The Seven Sisters books by Lucinda Riley – bumper romances with amazing characters and intriguing plots – pure, wonderful escapism.
(I have a new favourite author each year though!)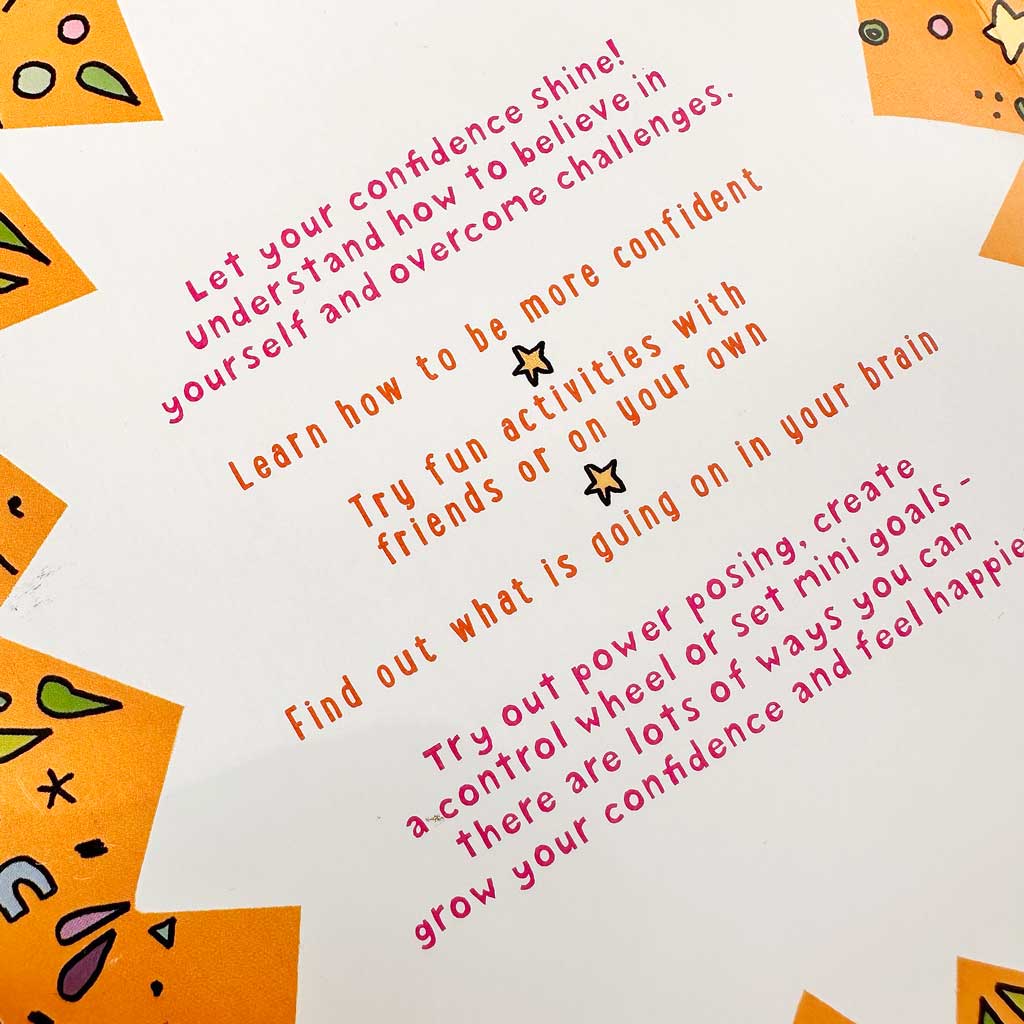 Tell us about your latest book 'Create Your Own Confidence: Activities to Build Children's Confidence and Self-Esteem'.
It is a wellbeing activity book for kids aged 6-12.
It has 50 topics all underpinned by science. To encourage kids' confidence in relationships, in relation to school, hobbies, self-belief and practically every area you could think of.
Each topic has a creative and fun activity attached, so kids can try out their new learning. Kids love to try things out!
Also, this year my teen book on confidence was published – it is called Be Confident Be You and it is currently the no.1 teen mental health book on Amazon.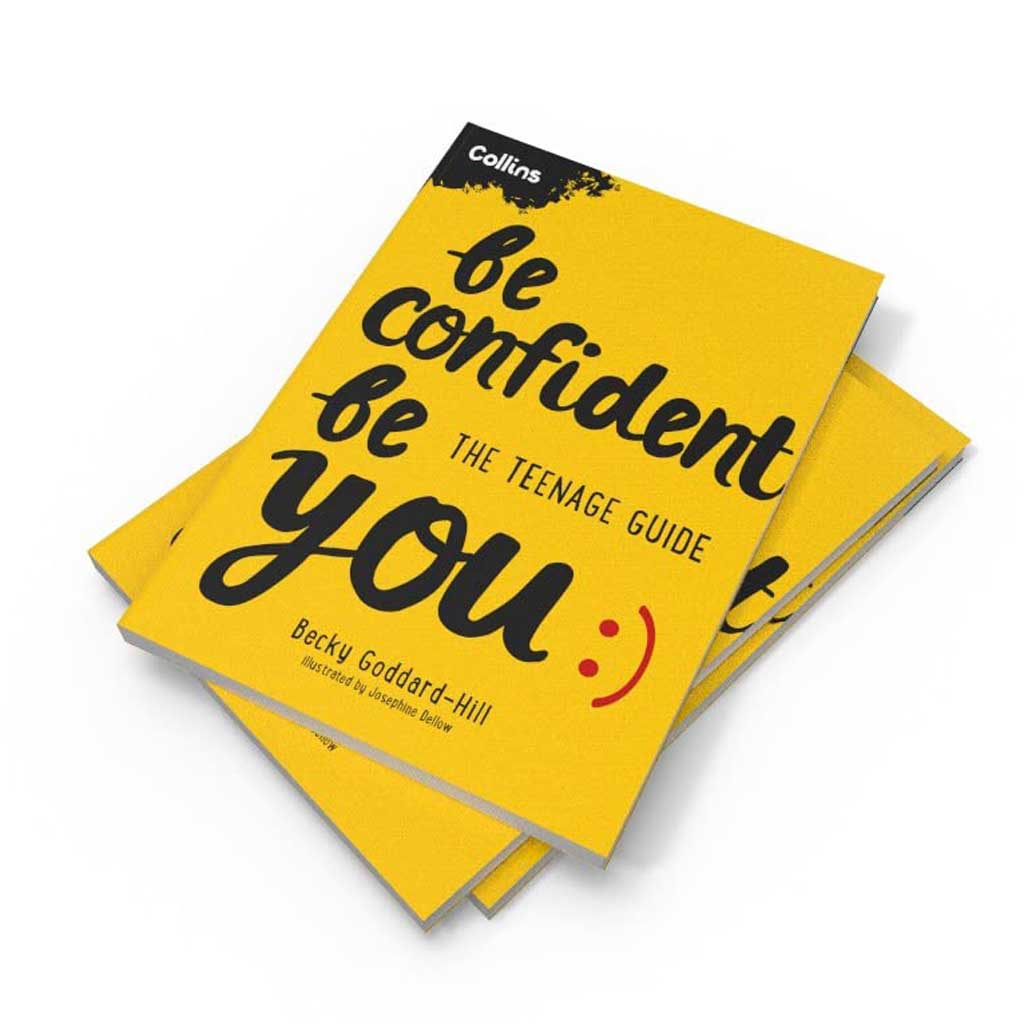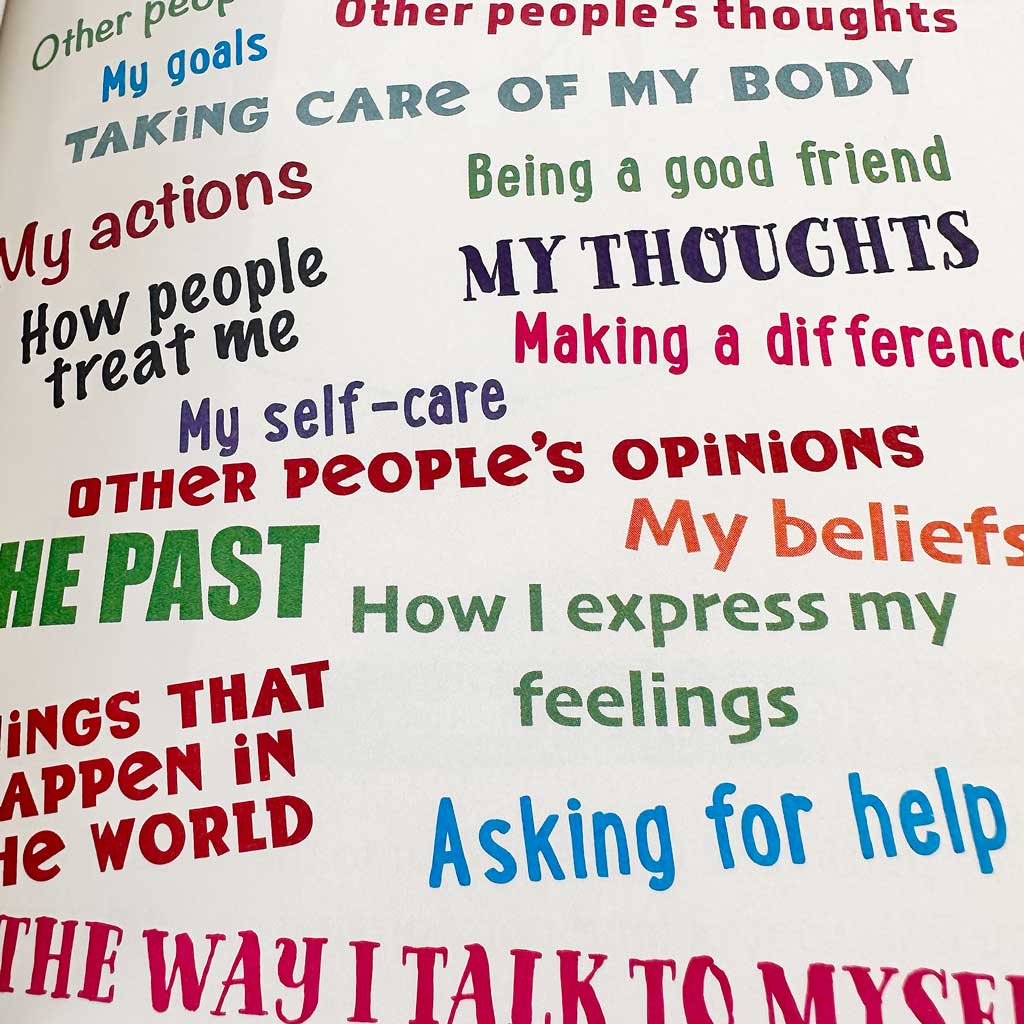 Can you tell our readers one thing that they can do today, that will improve their mental health?
Yes! Think about 1 thing you could do today to be kind to yourself.
Perhaps its removing something from your to do list. Maybe it is delegating dinner? Or having a walk to see the sunset.
Self-kindness is key to our sense of self-worth; give yourself and your life that gift.
What advice would you give to a budding author?
Don't wait for perfection! If you have a good idea get it down and get going. Send that idea out into the world!
It took me 40 attempts to get my first agent, but I persisted. Believe in you and take action.
Laptop or notebook
Both (I love a good notebook)!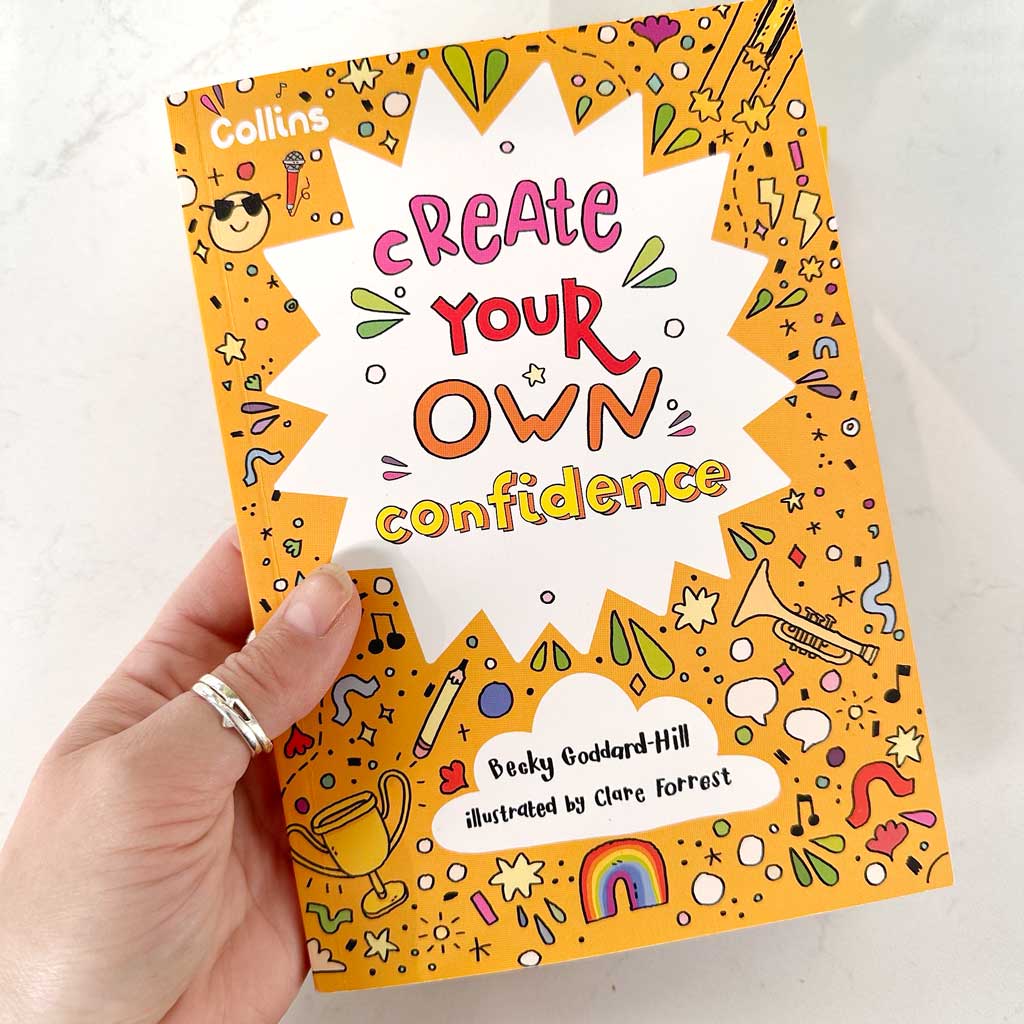 Of everything you've ever done — in your professional life — what are you most proud of, and why?
I gave a TEDx talk last year about 'How To Raise Kind Children' — and it was in tribute to my mum. It has been seen by thousands of people and I feel really proud of that.
What would your superpower be? Or do you have a human quality that you consider to be a superpower?
I am kind and I don't believe anything matters more.
Are you currently working on any more books?
If so, what do your readers have to look forward to in the coming months/year?
Yes, I have just finished writing A Year of Nature Walks and Games. It's a fabulous activity book that follows the seasons and encourages kids to get outside and have some healthy nature based fun.
It is co-written with garden blogger Catherine Hughes from Growing Family and it will be out in September.
_______________________________
Thanks so much for answering our questions Becky! It was really lovely getting to know a little more about you.
Head over to Amazon to see all of the titles that Becky has written so far. And keep your eyes peeled for her first work of fiction!
---
Watch this space to see who we interview next!