This month's coffee-break interview is with children's author Isabel Otter.
We talk about her favourite childhood author, orangutans and time travel.
For those who are yet to discover your books, what three words best sum up Isabel Otter?
Active, bookish nature-lover.
(Sorry, I cheated with the hyphenated word!)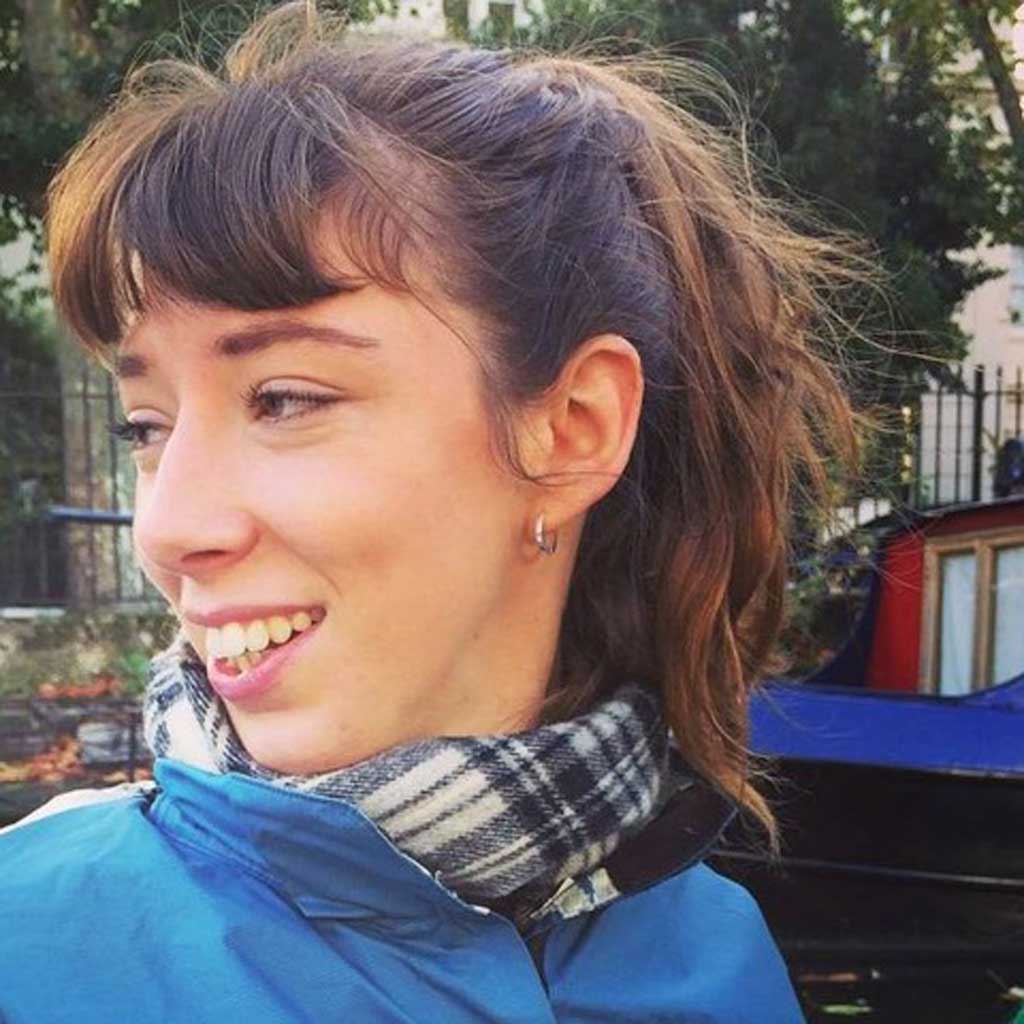 When you were growing up, were you a keen reader? Who was your favourite children's author?
I was quite a shy child and spent lots of time reading and lost in imaginary worlds.
Michael Morpurgo was my favourite author.
He has a true gift for storytelling and can get inside the heads of such a varied array of characters.
I learnt so much about the world and different perspectives through his books. Whether it was a story told through the voice of an animal, a soldier in the First World War or a castaway on a desert island!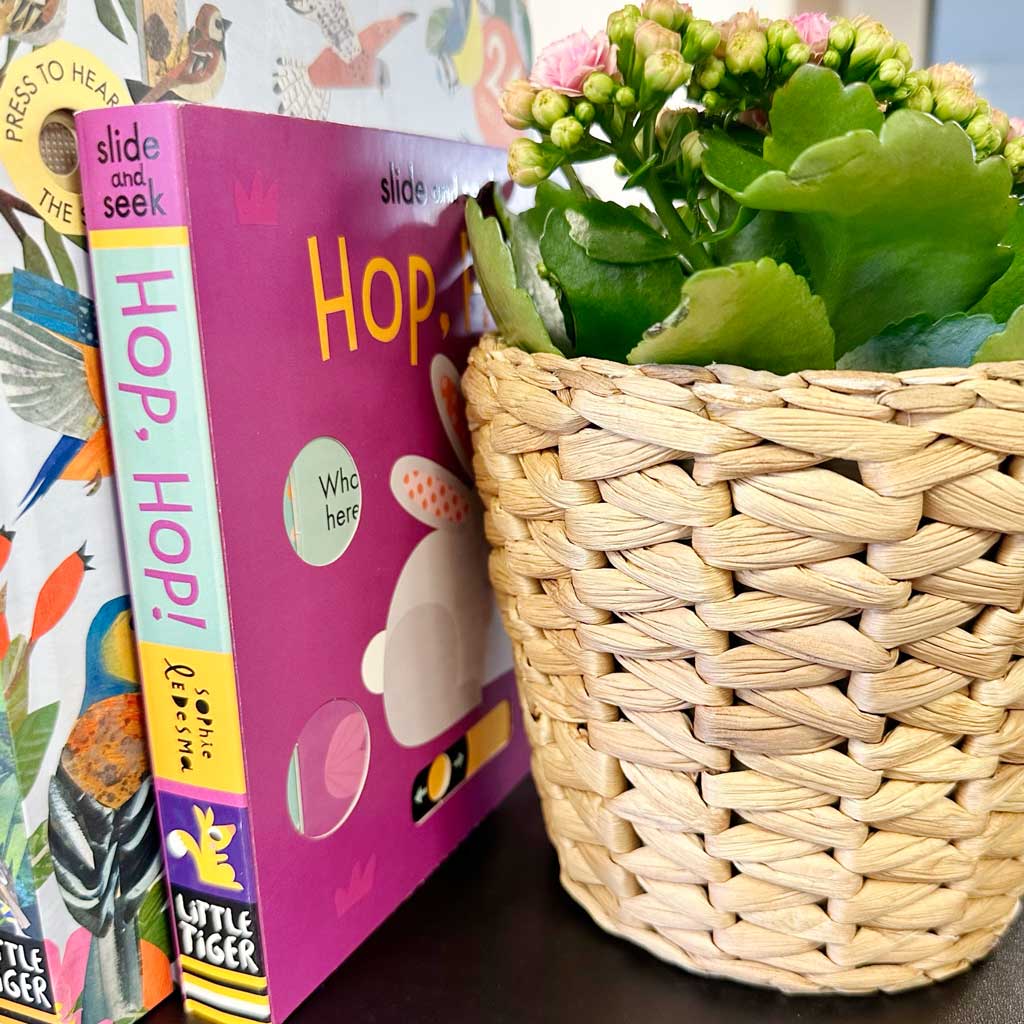 Did you always plan to write books for children? Or has your career path taken you by surprise?
If you'd asked me as a child what I wanted to be when I grew up, I would have said an author.
But I came to see that as a bit of a pipedream when I was at university. So pursued a career in publishing instead.
However, I managed to land the perfect job at Caterpillar Books because they were specifically looking for an editor who also had writing ideas.
So, my dream career did come true in the end but in an unexpected way!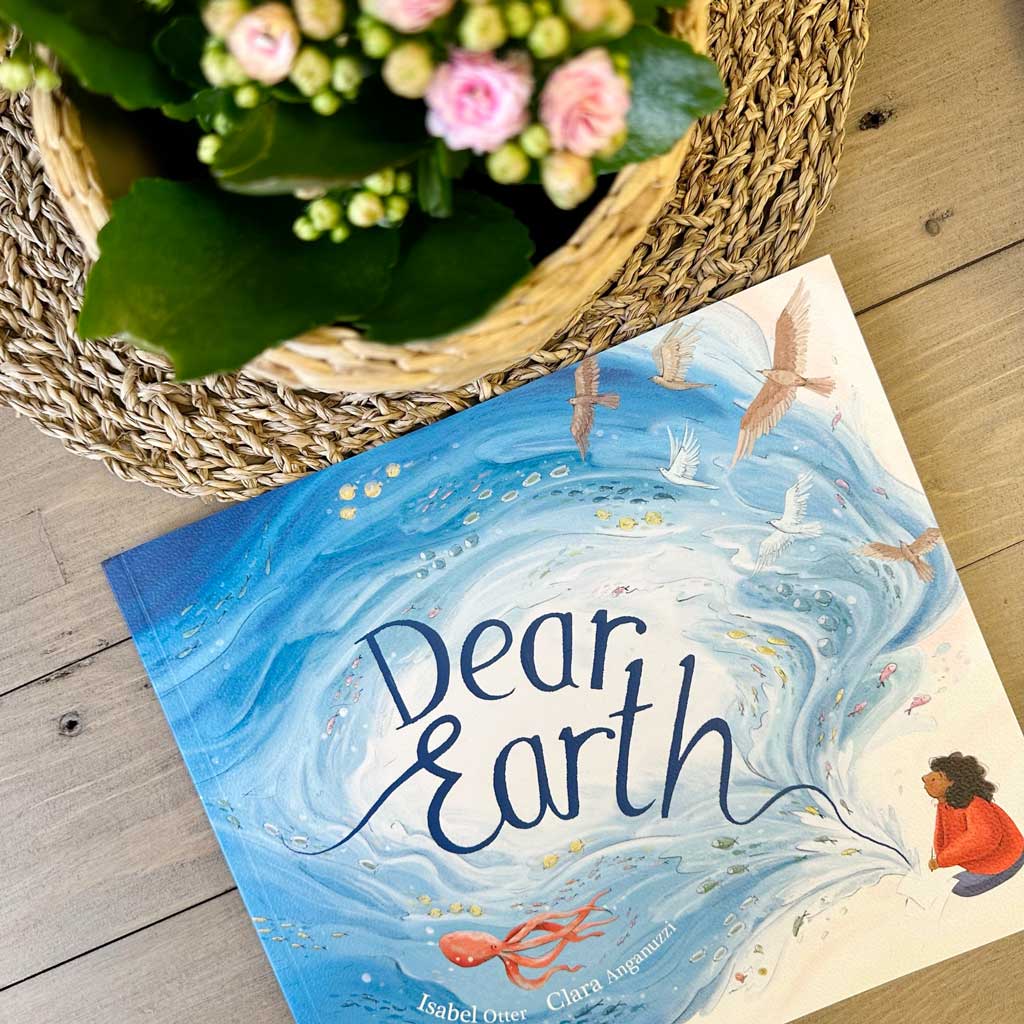 Notebook or laptop?
Laptop! I draft and redraft so much that my notebooks would just be full of unintelligible scribbles and crossings out!
That said, I keep a diary. And always take a notebook with me when I go on holiday for recording little moments and observations.
You never know what might provide inspiration for a future project!
Many of your books are inspired by the natural world — what is your favourite animal and why?
My favourite animal is the orangutan. They are such thoughtful, intelligent creatures.
I remember first learning about them on The Really Wild Show. They did a feature about why orangutans are endangered, and I was so upset about deforestation.
I created a hand-written leaflet with information about orangutans and their plight, and distributed it around our village. Much to the confusion of the villagers!
I still believe that sharing information can be an important way to inspire change.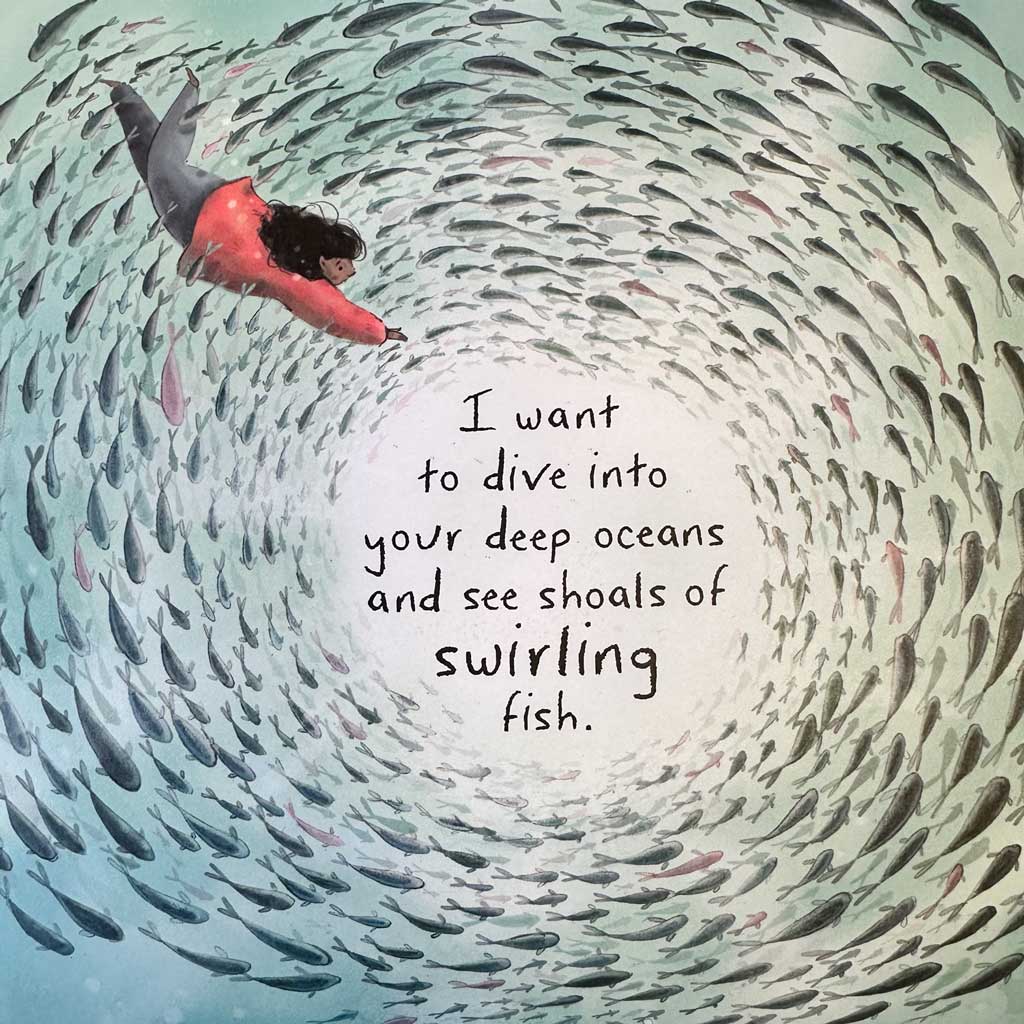 A lot of your children's books cover some quite big topics for little people to understand: a new baby sibling, being afraid of the dark etc. How do you translate these subjects, for small children to grasp?
I think it works particularly well when difficult subjects are woven into a bigger overarching narrative.
The characters themselves are really important too. If they feel authentic and relatable then readers will trust them, and you can allow them to carry big subjects.
The tone of the writing also matters. I think even very young children are attuned to writing tone, and when stories are too earnest or preachy, they will switch off.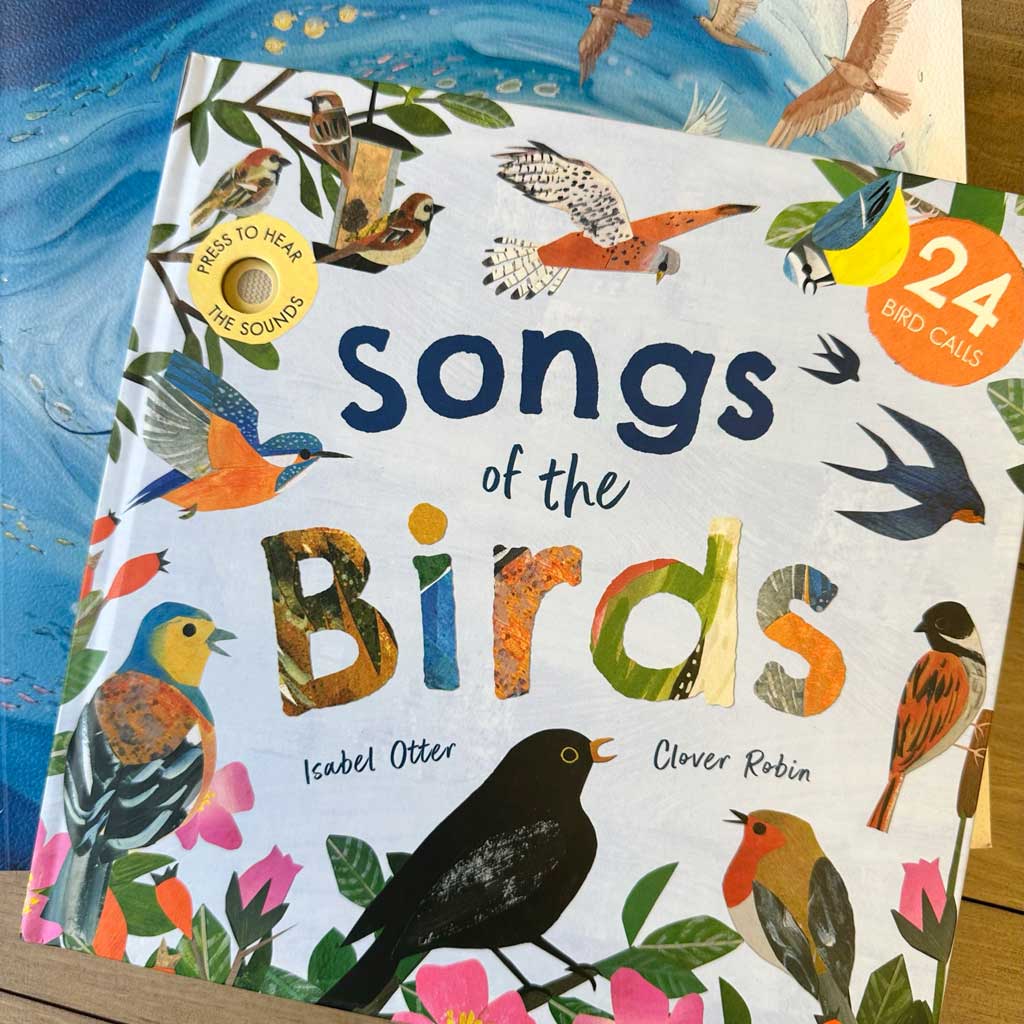 Of everything you've ever written — both published and non-published work — what are you most proud of, and why?
A few years ago, I compiled a collection of stories called The Lost Fairy Tales. Traditional folk or fairy tales from all around the world that feature strong, fearless and brilliant female characters.
I felt frustrated that while the world of modern children's books was becoming more progressive, we continued to read the same old (sometimes problematic) fairy tales to our kids; tales in which the ideal woman was presented again and again as beautiful, meek and passive.
I became even more frustrated when I started to do some research and found that fairy tales were not all like this!
Male Victorian editors did an extraordinary job of effectively removing any stories that were deemed too subversive (aka empowering) and instead handed down a canon of fairy tales devoid of witty, outspoken, brave or inspiring female characters.
I spent a long time researching and gathering the stories and feel very proud of the global collection in the finished book.
What would your superpower be? Or do you have a human quality that you consider to be a superpower?
My superpower would be time travel.
I'm absolutely fascinated by the way people lived throughout history and would give anything to be able to go back and be a fly on the wall of a cave, or castle or yurt!
Failing that, I tend to turn to historical fiction to transport me back to earlier times… And in terms of a human superpower, I would have to say empathy, which is of course something you can learn from reading great books!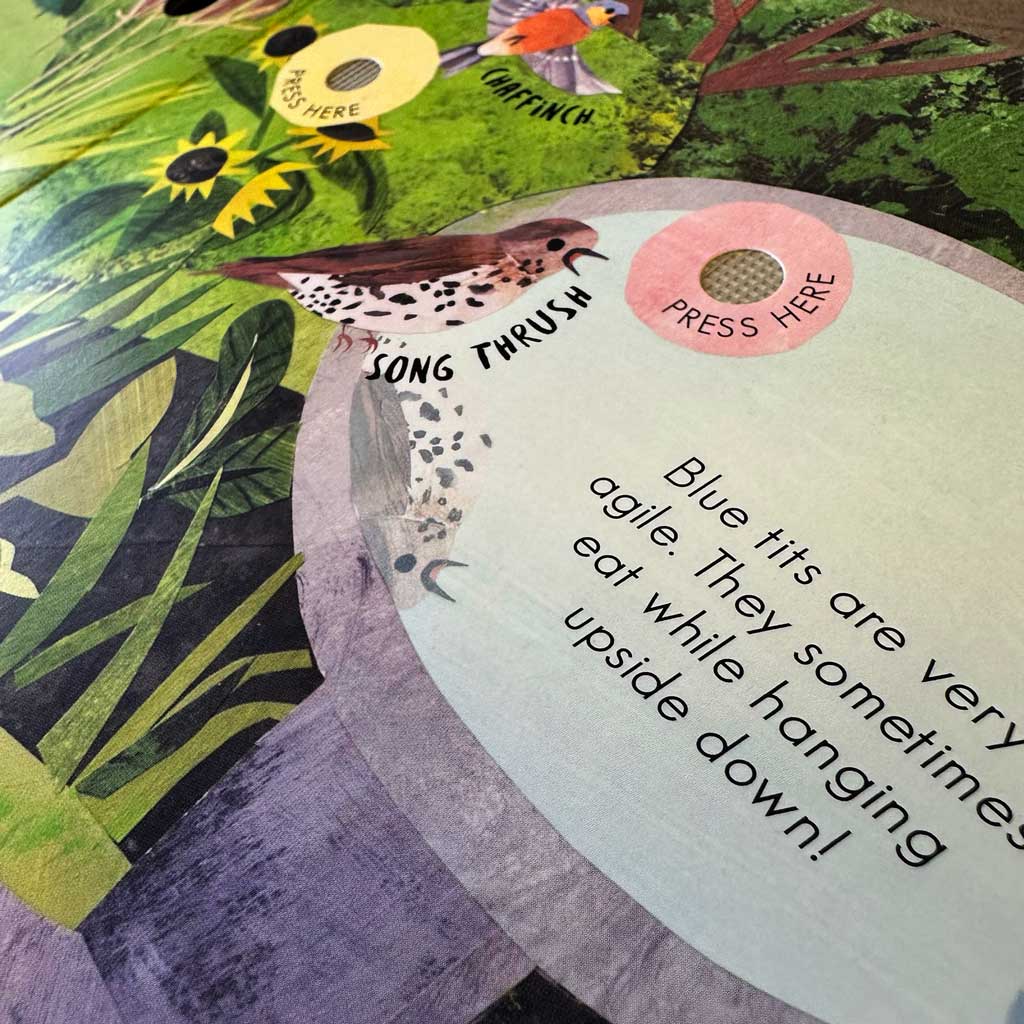 Finally, what do your readers have to look forward to in the coming months/year? Do you have any more books in the pipeline?
I have two first concept novelty board books for younger readers coming out this year called Colour Gallery and Word Museum. Both illustrated by Sophie Ledesma.
I'm currently working on a picture book that won't be out until 2024; it's about the hope that a new day can offer when things feels overwhelming, and the illustrations are going to beautiful!
_______________________________
We really enjoyed this month's A Coffee Break Interview with children's Author Isabel Otter.
Thanks for taking the time to talk to us Isabel ! It was lovely really enjoyed finding out a little more about you.
Isabel's books are available to buy now or pre-order from Little Tiger Books. Talking of which, we've got a fabulous competition running, for you to win a fabulous bundle of Little Tiger books — including Songs of The Birds by author Isabel Otter!
Our coffee-break interview next month is with children's author Anna Wilson.