This month's coffee-break interview is with not one but two of our favourite children's authors. Ecologist and author Alex Morss and storyteller extraordinaire, Sean Taylor.
Read all about their writing process; how they craft their books together. And all about their beautiful new book, 'Wild Summer'.
Usually we ask the author to describe themselves in three words – for readers who are yet to discover their books – but, in this instance, we thought it might be fun for Alex to give three words that best describe Sean? And vice versa.
Sean of Alex: BRAINY WILD ECOLOGIST!
Alex of Sean: FUN CREATIVE STORYTELLER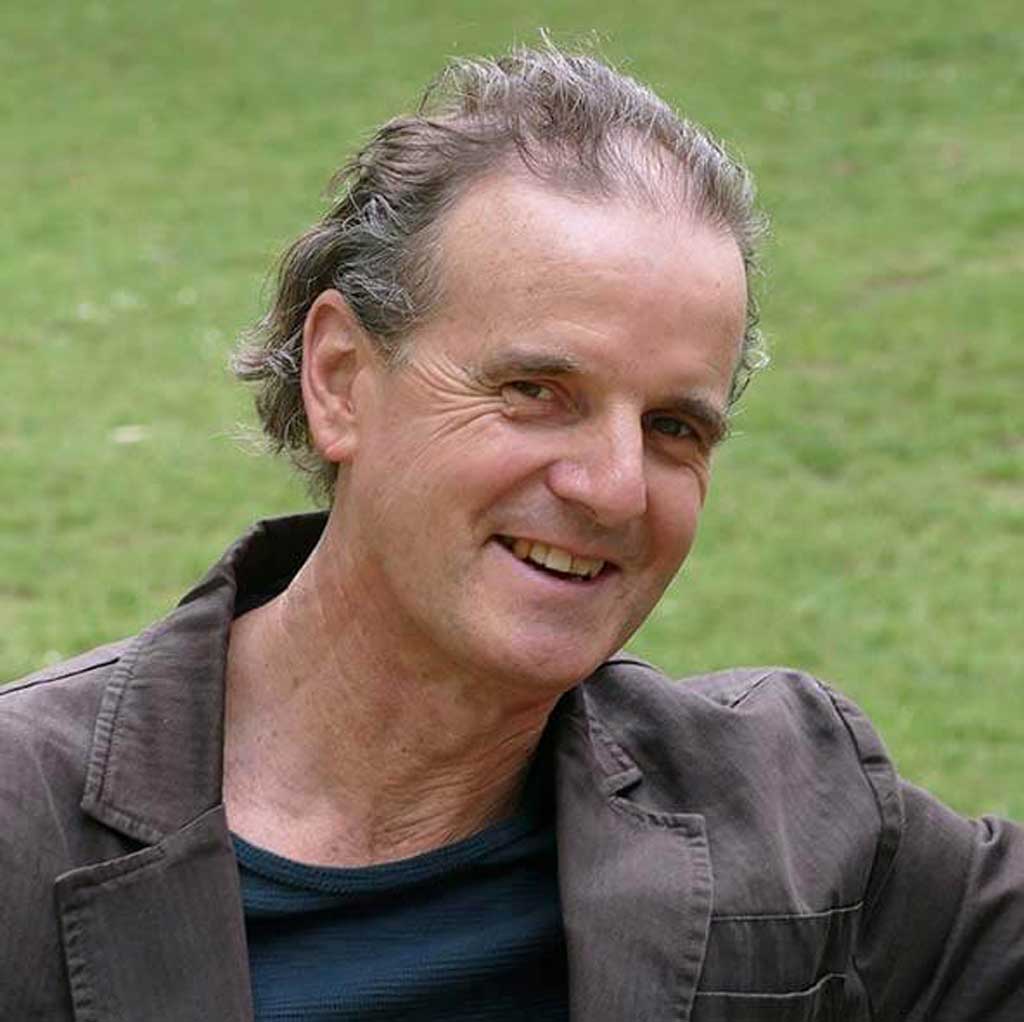 How – and when – did you first meet?
Sean and Alex: We live round the corner from each other, on the south side of Bristol, and each of us had a couple of children at the nearby primary school.
So we first crossed paths on drop-off / pick-up walks to school.
Then, we'd start bumping into each beyond the school, through friends in common. This included, in the early days, camping next to each other at a music festival.
(As well as a shared love of writing and nature, we have a shared love of going to live music!)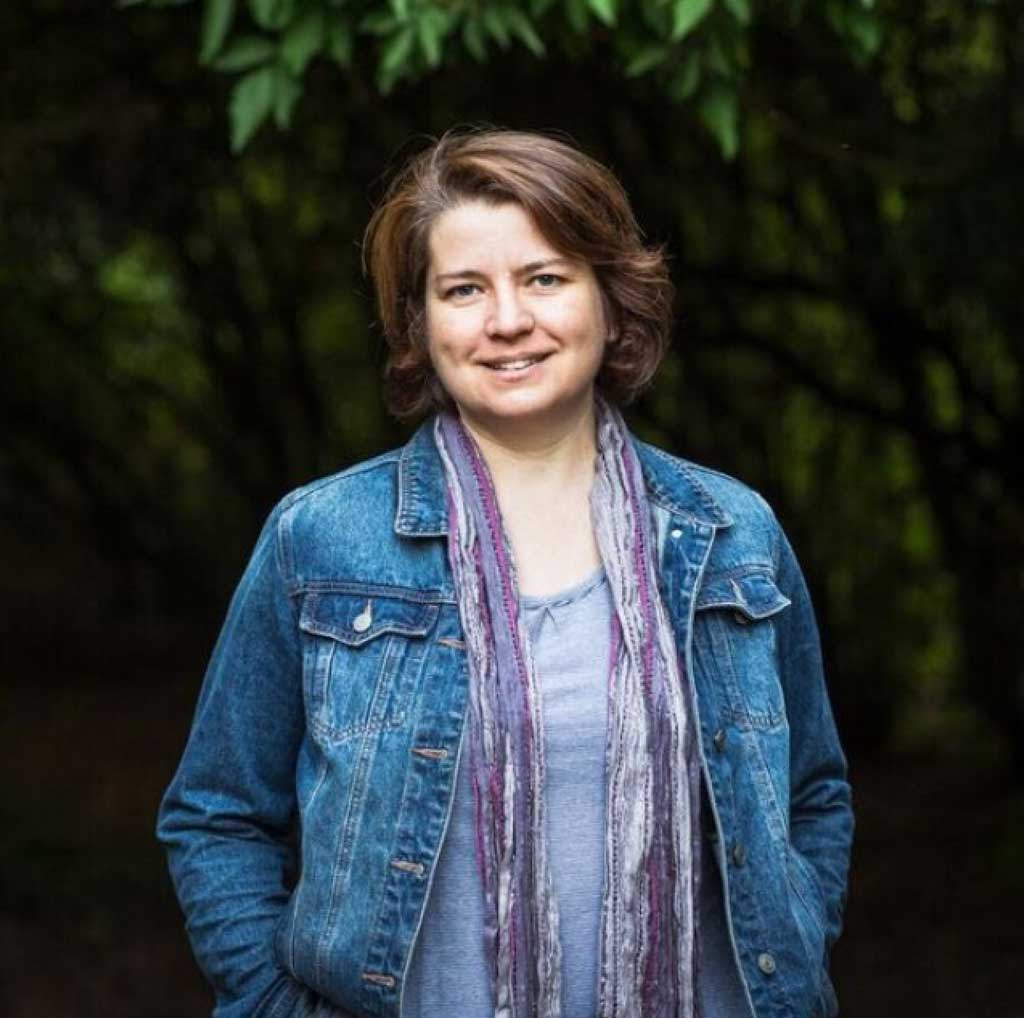 Who first broached the subject of writing a book together?
Sean: It was me, if I remember right.
I was aware of three things about Alex.
Firstly, that she was a passionate and knowledgeable advocate for wildlife, who organised, among other things, a 'BioBlitz' in our local park.
Secondly, that she was a good writer. I always liked to read a column on wildlife she wrote for a local newspaper.
And thirdly, that she was a mum who'd done some teaching and had the know-how about children that comes from both these things.
So, one time when we were chatting at a house party back in 2017, I said, "You could write children's books, like I do." And that was the spark that grew into our collaboration.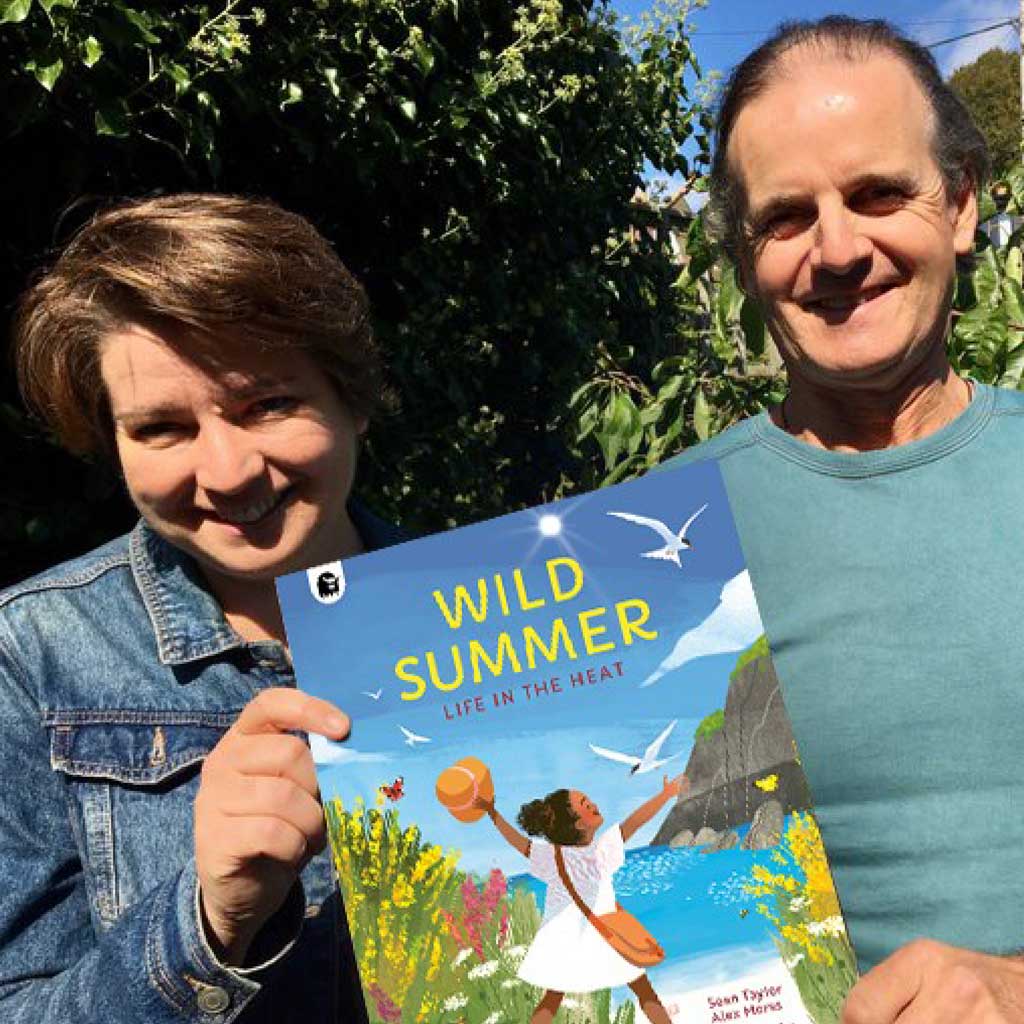 How does your writing process work, with two of you having input? Do you write independently – or together?
Sean: The beauty of our partnership is that we both bring different, but complementary, things to it.
Alex's knowledge (which runs very deep) is around science, non-fiction writing and ecology, so she takes the lead on the information side of our books.
My know-how is around story, poetry and creative writing, so I take the lead on the imaginative side of our books.
But we both intervene and make suggestions about what the other comes up with – so the work is genuinely shared.
Of everything you've ever written – both published and non-published work – what are you most proud of, and why? That's one for both of you!
Sean: This is a bit like asking me which of my children I'm proudest of! The answer is I'm proud of different pieces of writing in different ways.
I've published over 60 books for young readers, and I could point to which I think is the funniest, the most exciting or the most beautiful to look at. I would certainly point to our seasons books – WINTER SLEEP, BUSY SPRING and WILD SUMMER – as the most successful collaborative writing I've done.
The combination of scientific information, storytelling and beautiful illustrations by Cinyee Chiu seems to really work.
Alex: Sometimes, just one little word and a nice idea can change the world for the better, and even if you cannot at first get your words published, there can be other ways for your words to find their power.
One day I wrote a lonely little word, in chalk on a path, to celebrate an unloved wildflower that was growing in the cracks. Other people started doing it too. It got shared around the world thousands of times. People started chalking the names of 'weeds' to make people love them.
Soon, all the media wanted to write about it and talk about it!
Before long, the world was copying it and wanted to know the names of all the wildflowers and realised they were not just 'weeds' but special wildlife to be looked after. Sometimes one little word might be all you need to make a difference.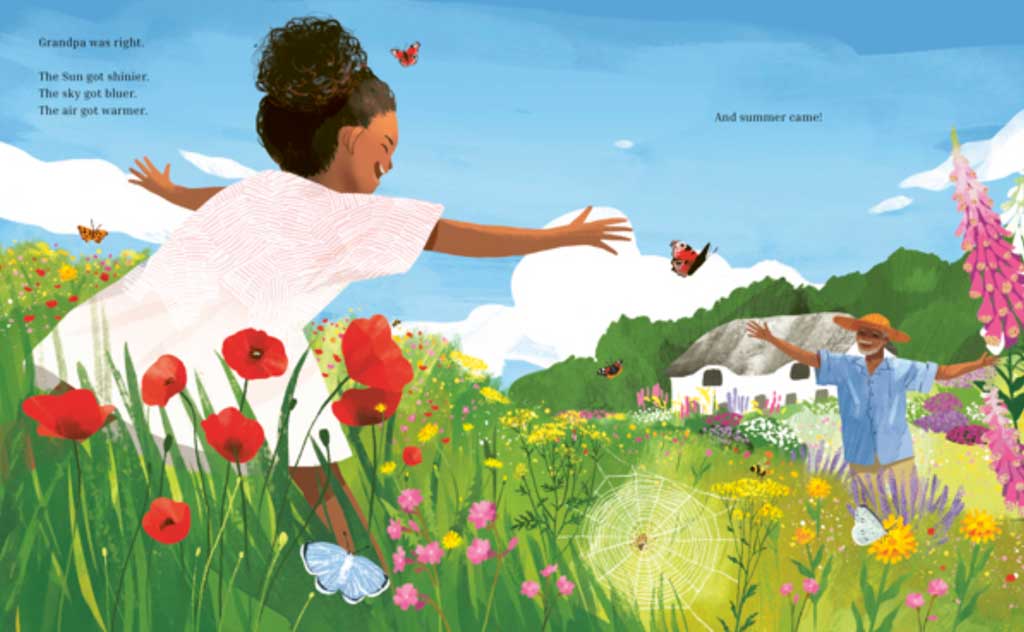 Alex, we know you're a campaigner for social and environmental issues and you've written – and spoken – about some pretty serious topics. How do you translate this, for children to understand?
Alex – Messages about helping the planet and wildlife can be difficult topics.
Really, if we can explain something for children to understand, then anyone should be able to understand it. People of all ages are emotional beings, so we often need stories, love, emotion, art, music and magic to help us process serious science and facts.
Actually sometimes I think grown-ups would understand and listen better if we presented the information as nicely for them as we do for children!
Sean, you've been writing since the age of 6. Did you always know you wanted to be a children's author? Would you consider writing adult fiction?
Sean: I'm a creative soul by nature, but I was sent to a very academic, boys-only, private school. And I seriously underachieved there, in the early years.
Looking back, I think I always tried to write "what I was supposed to".
Then my grandfather died when I was 14, and I remember describing that, from the heart, for a piece of English homework. My teacher said it was one of the best bits of writing he'd read, and that was a watershed moment for me; and I realised I had some talent for writing and I carried on writing in that way.
I'd never rule out adult fiction, or anything! I write what I'm moved to write, and I always try to make it 'from the heart'. I gave up writing 'what I'm supposed to' all those years ago!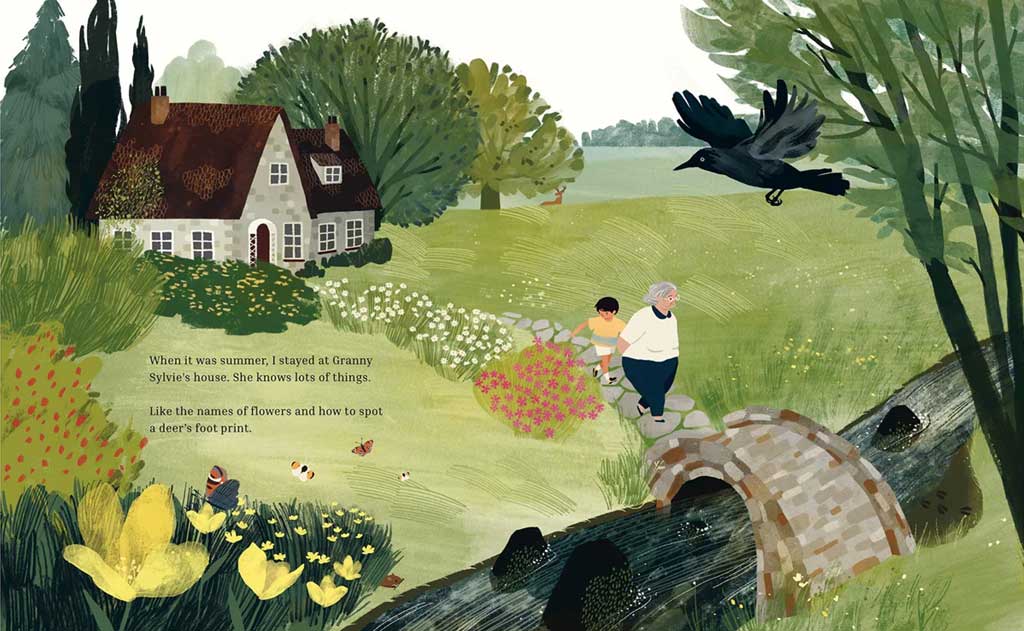 Are the characters in your books based on people you know/knew in real life? For example, Granny Sylvie in Winter Sleep?
Sean and Alex: Story characters come to life in the imagination. So they're never, real people (though they come to feel very real, as a piece of writing develops.)
But real life is what feeds the imagination so there are certainly bits of real people in the adult and the child characters in our books. All of them also contain aspects imagined by both Alex and me.
In your series on the seasons, your words are magically brought to life by Cinyee Chiu's beautiful illustrations; how do you go about selecting illustrators for your books?
Sean and Alex: We don't come up with the illustrators to our books.
The publisher suggests someone, then we discuss this with them. We said yes immediately to working with Cinyee Chiu.
As you say, she has consistently drawn enchanting illustrations to go alongside our text. We're huge fans of her work and it's a delight every time fresh artwork comes back from her.
Tell us about your latest children's book, in the series, Wild Summer?
Sean and Alex: Well it's certainly a book appropriate to the heatwaves we've been experiencing this summer. In it we look at the benefits and the dangers of summer for wildlife.
We share some of the incredible ways that species have found to survive in heat. And we look at why much wildlife will struggle as our planet warms unnaturally fast.
All this unfolds through the story of a young girl and her grandpa, walking down a wild path towards the coast, passing through different habitats including a meadow, a stream, woods, and a rocky cove.
As with the other books in our seasons series, it's filled with fascinating facts and stunning illustrations. So it's an appealing nature book that will help children understand the science of summer and our warming world – and, we hope, inspire them to act.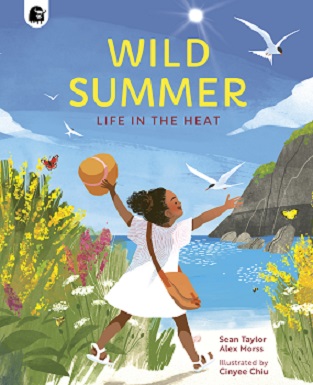 Are you currently working on any more books? Either singly or together? If so, what do your fans have to look forward to in the coming months/year?
Sean: We're delighted that our seasons series has been warmly received by so many readers young and old, teachers and librarians.
That's been a clear thumbs-up for our aim to bring together story and information in a way that's engaging for children. And, yes, our collaboration lives on!
We are looking to finish the seasons series with a book about autumn. So please look out for that. In terms of my own writing, I have nine books forthcoming over the next few years. These include a book of bedtime poems called THE DREAM TRAIN, and a follow-up to my popular picture book MONSTER! HUNGRY! PHONE!.
That one's called MONSTER! THIRSTY! DRINK!.
Alex: Yes I am working on other things too, but it's all under wraps at present! All will be revealed one day…
_______________________________
Thanks so much Alex Morss and Sean Taylor. We really enjoyed finding out a little more about you.
Wild Summer by Alex Morss and Sean Taylor is published by Frances Lincoln Publishers Ltd and is available to buy now from Waterstones
Next month, we interview children's author Emily Hawkins.