This month's coffee-break interview is with one of our favourite children's writers, author Tracey Corderoy.
She's best known for the Shifty McGifty and Slippery Sam series of books, illustrated by Steven Lenton.
We speak to Tracey about childhood dreams, happy accidents, and — most importantly — who she'd like to play her in the movie of her life.
When you were growing up, were you a keen reader? Who was your favourite writer?
As a child, I owned very few books of my own, but I absolutely loved reading and can't remember a time when I couldn't read.
I particularly loved fairy tales and would happily read as many as I could.
I remember being captivated by the illustrations too. So, I'd say when I was growing up, there wasn't one writer that was a favourite, but any who wrote magical stories that captured my imagination.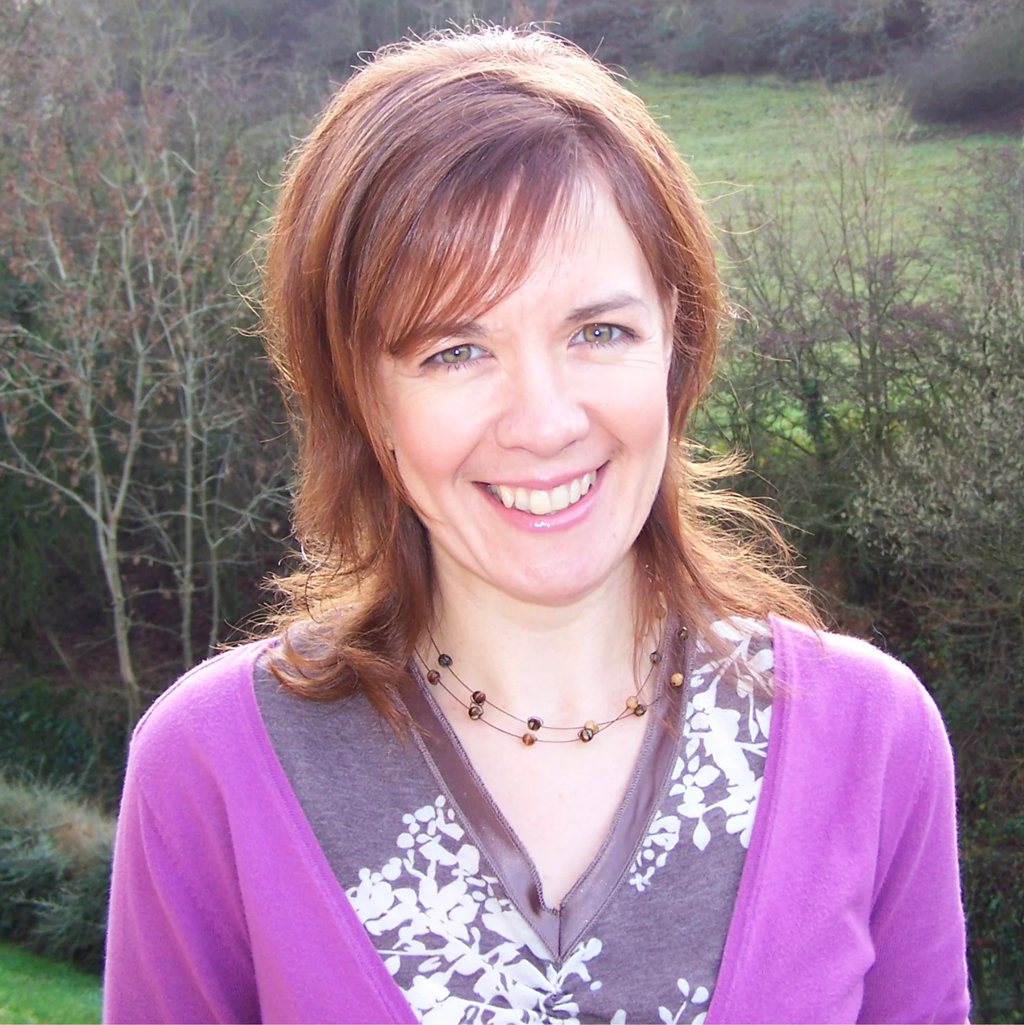 We know you are a qualified teacher, but did you always aspire to be a children's author?
I often thought that one day being an author would be wonderful.
But then, one day, I decided to do something about this dream – and try!
It was so exciting setting off on that journey into the unknown. I had so much to learn (and still do), but I was enchanted and totally absorbed by the challenge, and the fun.
l still love how writing can transport me out of the here and now and take me on so many marvellous and varied adventures with my characters.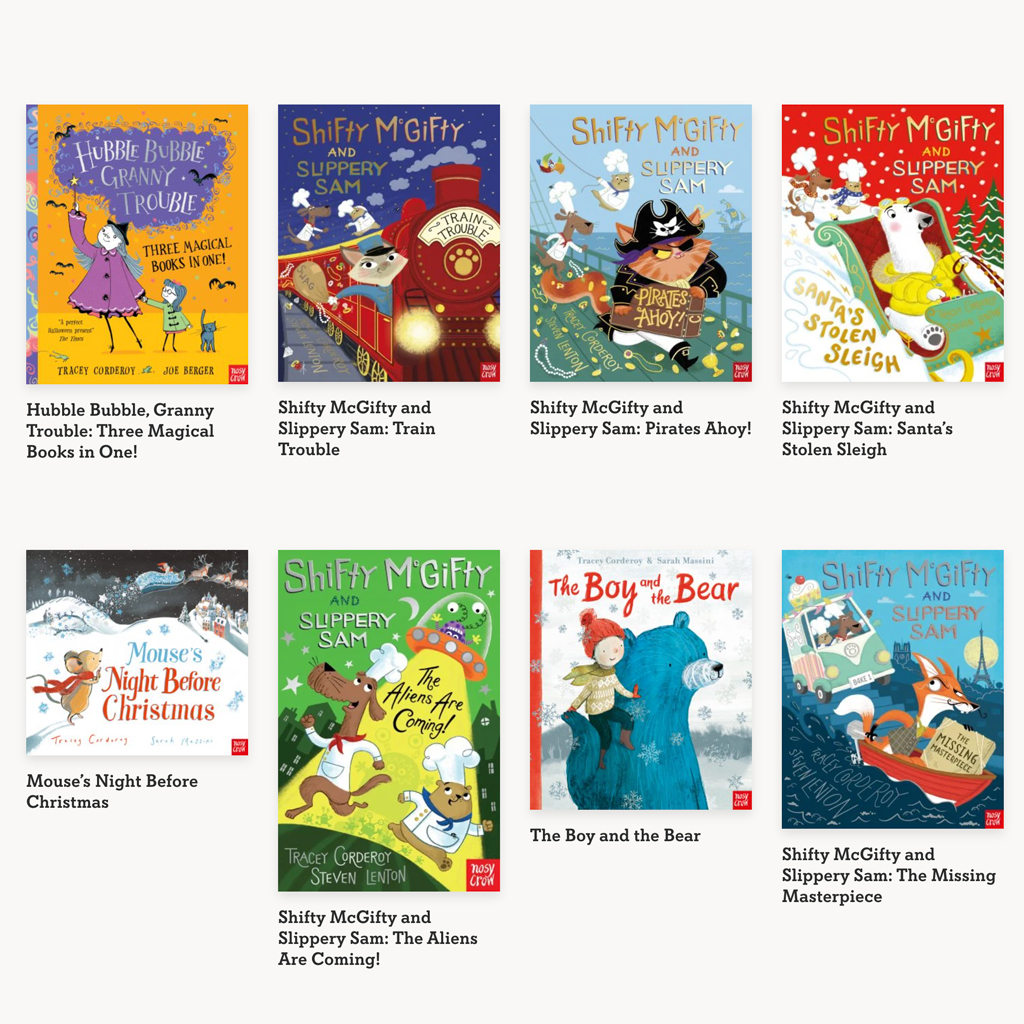 When you'd written the first 'Shifty and Sam' book, did you have a firm idea of the illustrator you wanted to use, or was your introduction to Steven Lenton a happy accident?  
It was actually the BEST sort of happy accident!
I was so lucky that as Nosy Crow was reading — and considering— my first Shifty and Sam text, Steven's agent sent some of his illustrations into them – by chance… and wow, did he love dogs!
His work was so amazing too. His illustrations just clicked into place perfectly with the story, and the rest is history!
Usually, we ask the author to describe themselves in three words – for readers who are yet to discover their books. But, in this instance, we thought it might be fun for you to give three words that best describe Steven, the illustrator of Shifty McGifty and Slippery Sam books:
Oh, ok – three words to describe Steven. Well, after careful consideration, I'd say: Talented, Enthusiastic, and FUN!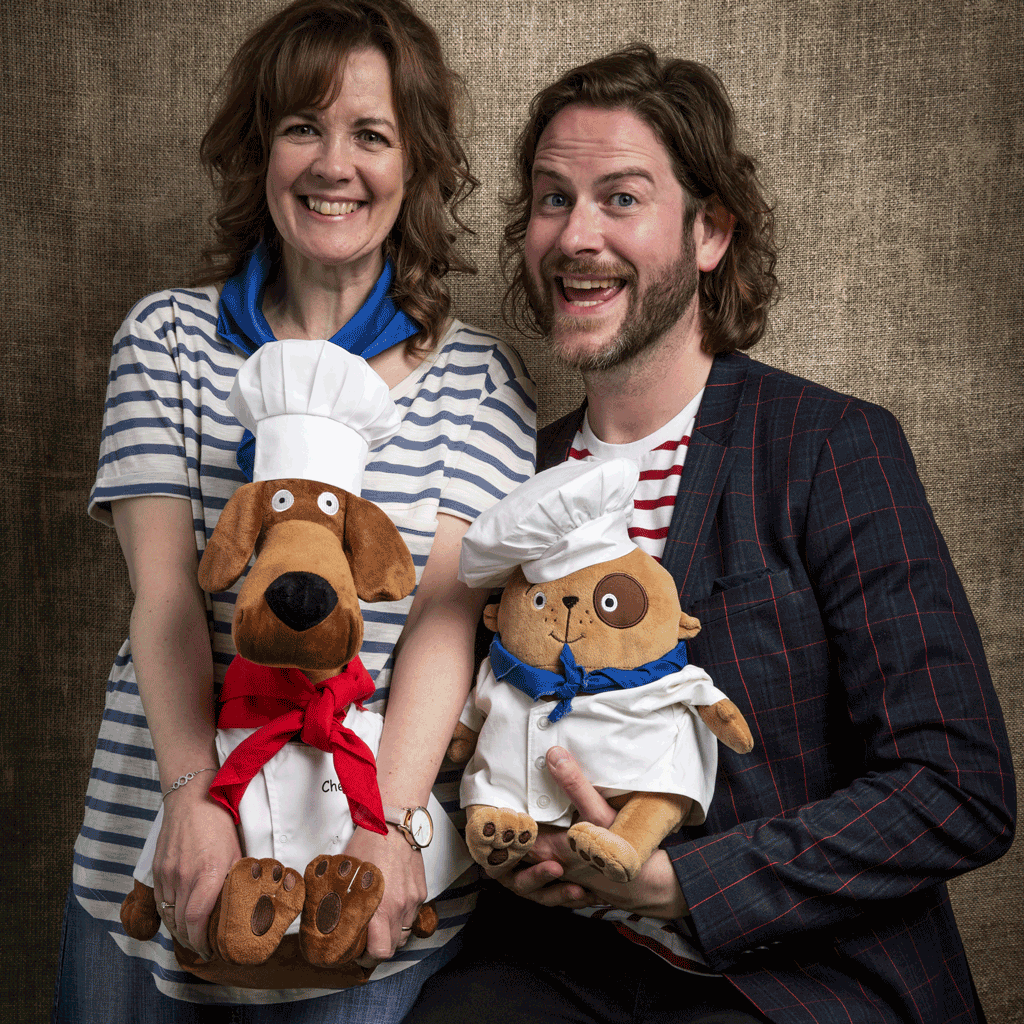 Now the Shifty McGifty series is in double digits, do you and Steven collaborate on each new book, or is the writing and illustrating still a very separate process? 
We do chat about different scenarios when we meet to do lots of events.
We're both so in tune with the boys now, that instinctively we know exactly how they'd behave. It's so much fun talking to Steven about ideas. Still, though, the format remains the same; the story always gets written first – and edited SEVERAL times – then Steven magically brings it to life with his amazing and very witty artwork.
It's such a treat seeing brand new baddie character sketches for the first time – and then the rough artwork for the books. It's like opening a present you just know you're going to love! 
When it comes to writing what's your preference – digital or analogue? 
I mostly write on my computer, but when I really need to puzzle something out, then it's paper and pen time for sure.
I carry a pencil and spare paper in my handbag – just in case I get inspired on my travels. And this does often happen.
So, I think that, for me, being flexible is definitely the way to go…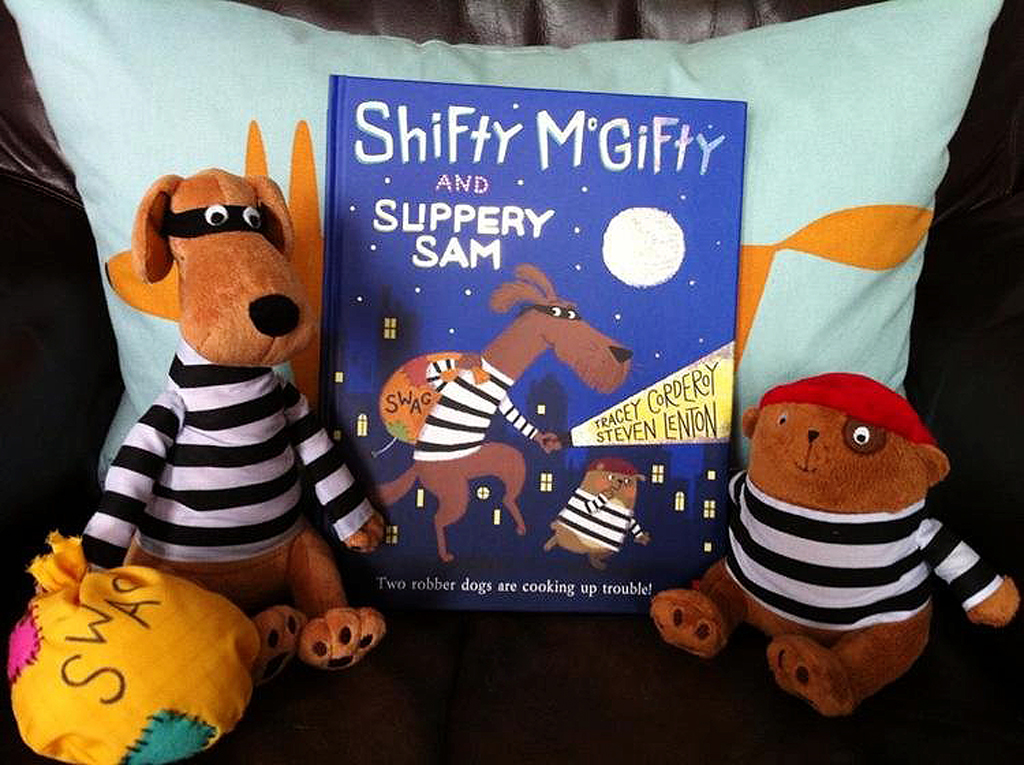 Tracey — did you imagine Shifty and Sam to look any different before Steven illustrated them? Was it a surprise when you saw them for the first time, or was it like seeing a familiar face? 
I did imagine them to look different, yes, but Steven's depiction far exceeded my expectations.
I love that they look so different from each other because Shifty and Sam are very different in personality. When I first saw them, I was instantly in love. They were 'the boys' and right away I couldn't imagine them looking any differently. It was like they'd been there forever, just waiting to say "hello!" and set off on their many adventures. 
Of everything you've ever written — both published and non-published work — what are you most proud of, and why? 
This is such a tricky question! It's like asking someone to choose their favourite child!
The truth is, you love all your characters. You have to have this total investment if you want others to love them too. I love the different stories I've written for different reasons.
My first – 'The Grunt and The Grouch' – well, that felt monumental because, after years of trying and learning along the way, I finally had a book on the shelves!
Then there's 'The Little White Owl' – I love that he's so full of colours in his heart, and isn't afraid to be himself.
But with Shifty and Sam, we've been in each other's lives for ten whole years now, so the boys feel like part of the family. They have literally grown with my own children, and that's immeasurably special…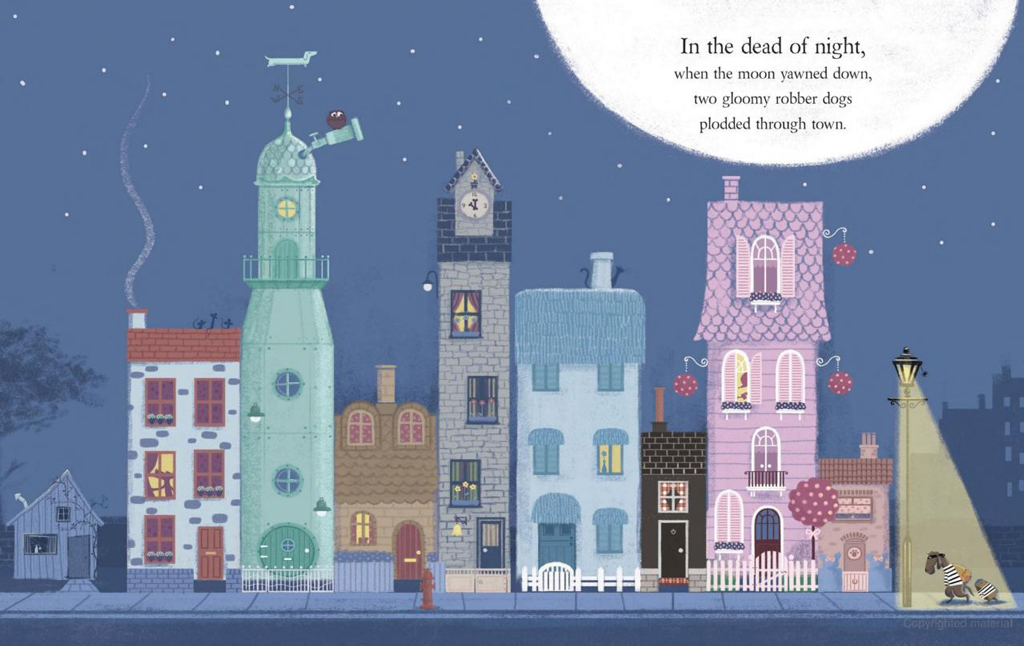 Who would play you in a movie of your life?
Maggie Smith, please, and thank you!
(I'm sure she could do a Welsh accent if she had to – brilliantly.) 
Finally, one last question — what do your fans have to look forward to in the coming months/year? Do you and Steven have any more books or projects in the pipeline? 
Oh, yes we do! As well as 'Train Trouble' where Shifty and Sam meet a former (properly bad) baddie; when they're off to Venice on The Pawrient Express, we are working on another Shifty picture book. Coming soon!
I'm also doing some more 'Story Shop' young fiction with Little Tiger Press: three funny and pacy stories in one book for new readers. So there's lots to look forward to.
Hooray! 
_______________________________
Thanks so much, Tracey for answering our questions. We really enjoyed finding out a little more about you.
You can buy Tracey's books from Waterstones and all other good book sellers.