Katie Kirby is an author and creator of parenting blog Hurrah for Gin. With her brand new children's book, The Extremely Embarrassing Life of Lottie Brooks just being released, we took some time for a virtual coffee with her to find out what inspired here to create Lottie Brooks.. and also which books she enjoyed when she was younger.
Here's what she has to say:
"The Extremely Embarrassing Life of Lottie Brooks is a book that's probably been brewing in me since I was about 10 or 11. I was a diary writer myself throughout my high school years – documenting my secret crushes, friendship dramas and quite a few of my own extremely embarrassing moments.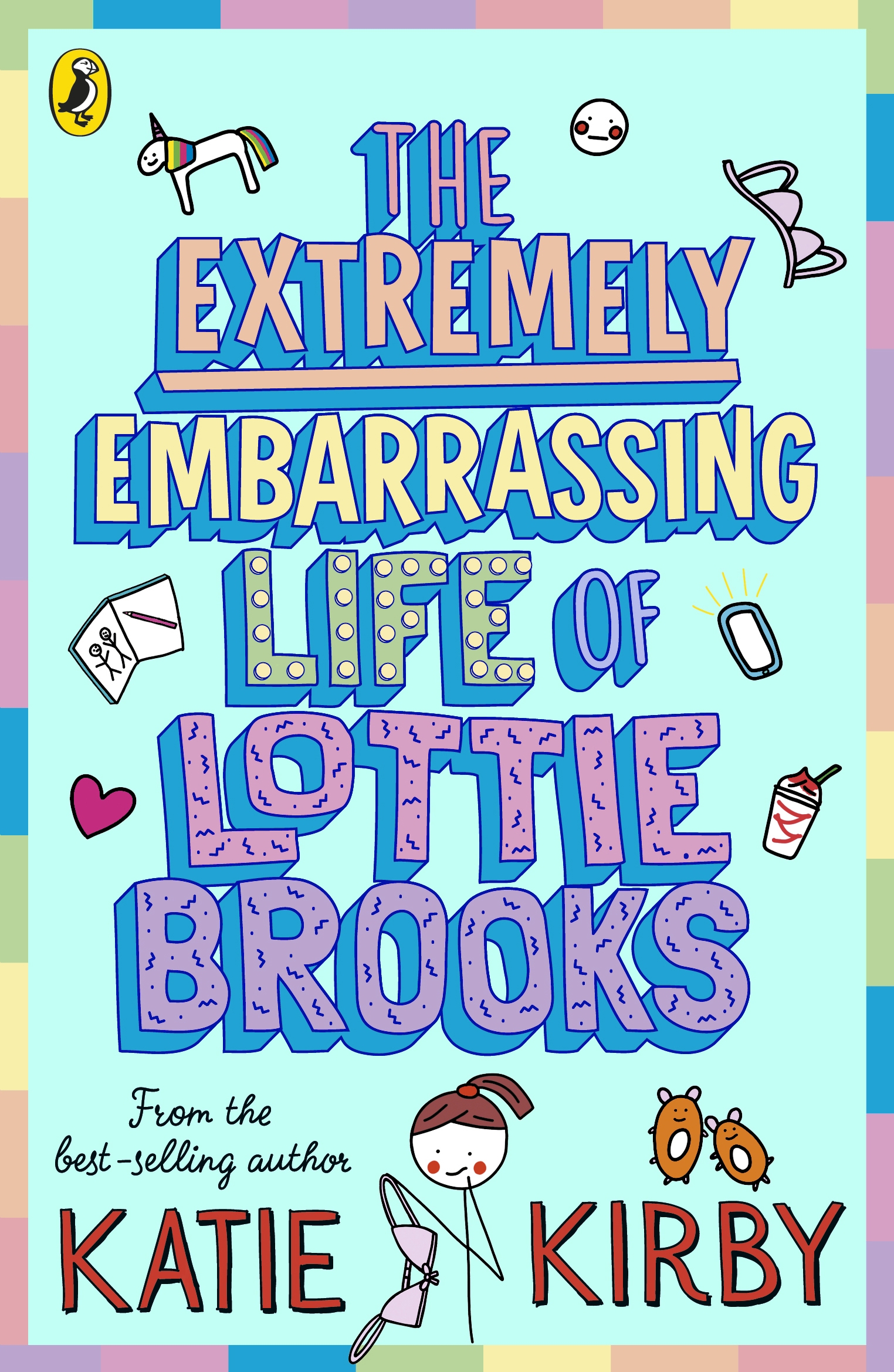 It has been a lot of fun reading these back and remembering what high school was like but what also stands out to me was how unsure or myself I was and how insecure I felt.
There is no doubt that the tweenage years are a pretty challenging time, not only are you changing schools and friendship groups, you are also going through some pretty big changes to your body. I remember puberty being incredibly awkward and so I wanted to write a book that talked about it in a funny yet reassuring way, making kids feel that there is nothing to be ashamed about.
As an adult I wish I could go back in time and whisper to my 12 year old self that it will all be OK and that being in the 'cool gang' is not the key to everlasting happiness; that is also the message that I hope to pass on to the readers of Lottie Brooks. It is much more important to be yourself.
I absolutely loved reading as a child (there was less to do back in the 1980s!) but these days it can be challenging to draw the kids away from their screens. The key for me in finding books for my two sons is always humour. If a book can make them laugh, then we are all hooked!"
And your own Top 5 childhood reads?
The Worst Witch – Jill Murphy
Are you there, God? It's me Margaret – Judy Blume
Sisters series – Marilyn Kaye
The Cat Ate My Gymsuit – Paula Danziger
Point Horror series
The Extremely Embarrassing Life of Lottie Brooks is the debut middle-grade story by Katie Kirby, the force behind the hilarious parenting blog, Hurrah for Gin. Written as a diary and packed full of Katie's unique style of illustration, the book will be published in paperback by Puffin on 18th March 2021.
https://www.penguin.co.uk/books/319/319123/the-extremely-embarrassing-life-of-lottie-brooks/9780241460887.html