Are you looking for a modern twist on a classic Old Fashioned recipe? With father's day on the horizon, we thought we'd create a cocktail, to treat the main man in your life (particularly if he's a whiskey drinker!).
What is a Classic Old Fashioned Drink?
Invented in Louisville, KY and originally made with Bourbon.
It is claimed that the original Old Fashioned recipe was the invention of a bar-tender, at The Pendennis Club; a gentlemen's club founded in 1881.
Rumour has it that it was created in honour of Colonel James E Pepper; a Master Distiller.
It's made by muddling sugars with bitters and water and traditionally served in an old fashioned 'rocks glass', garnished with an orange slice and a cocktail cherry,
What is the Best Alcohol to Make an Old Fashioned With?
A lot of recipes would say that Bourbon is the best alcohol to make an Old Fashioned with.
It's a cocktail where the spirit takes centre stage and you want something that packs a real punch.
But we've given the classic Old Fashioned recipe a modern twist, by using Aber Falls Single Malt Welsh Whisky.
Aber Falls single malt has an aroma of vanilla and toffee, candied citrus fruits, and fig and sultana; all balanced with a gentle hint of clove.
Although it's a relative newcomer to the whisky stage, it's won multiple awards and we'd go as far as to say that Colonel Pepper himself would probably be a fan, if he was alive today!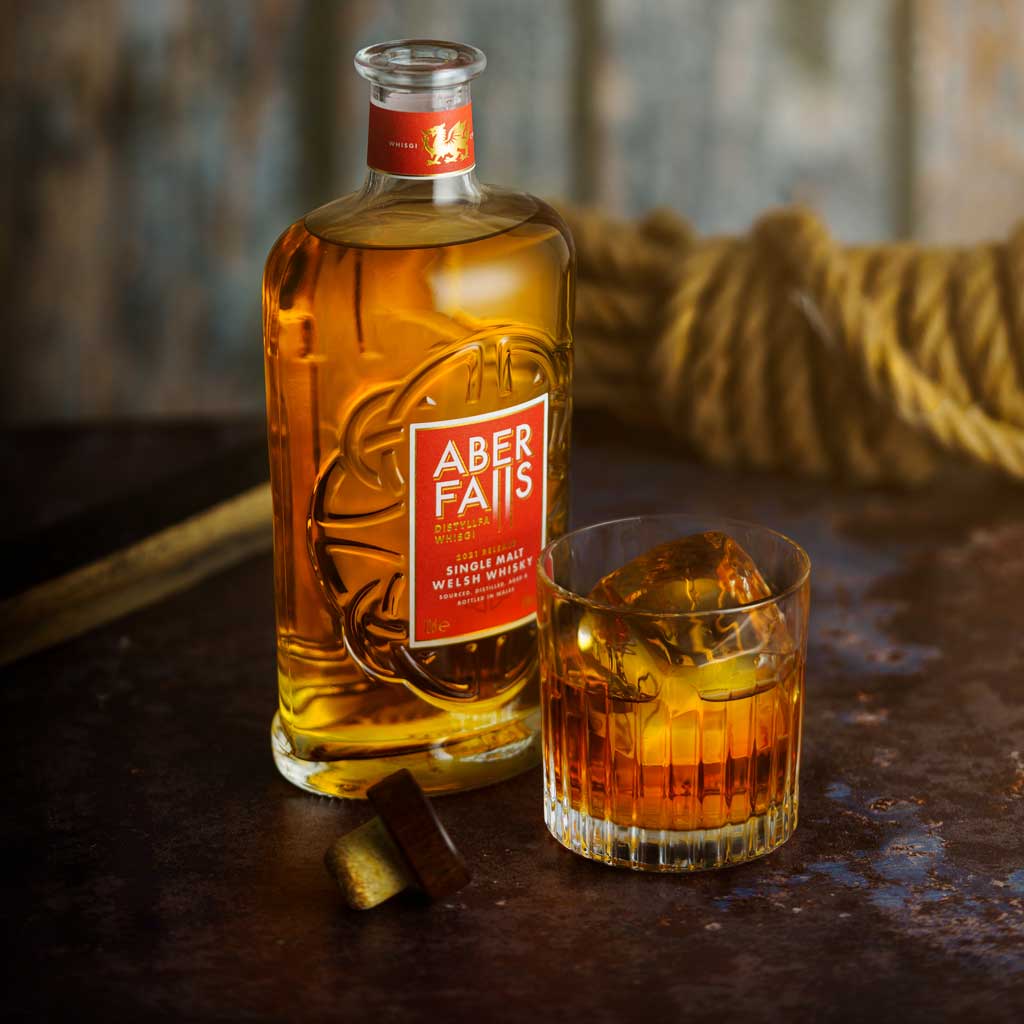 What Are the Ingredients for an Old Fashioned?
So without further ado, here's our modern twist for a classic Old Fashioned.
This recipe is really simple to make, but with the added notes of coffee and tea, with the syrup and the bitters, we think this take on the original recipe is a winner.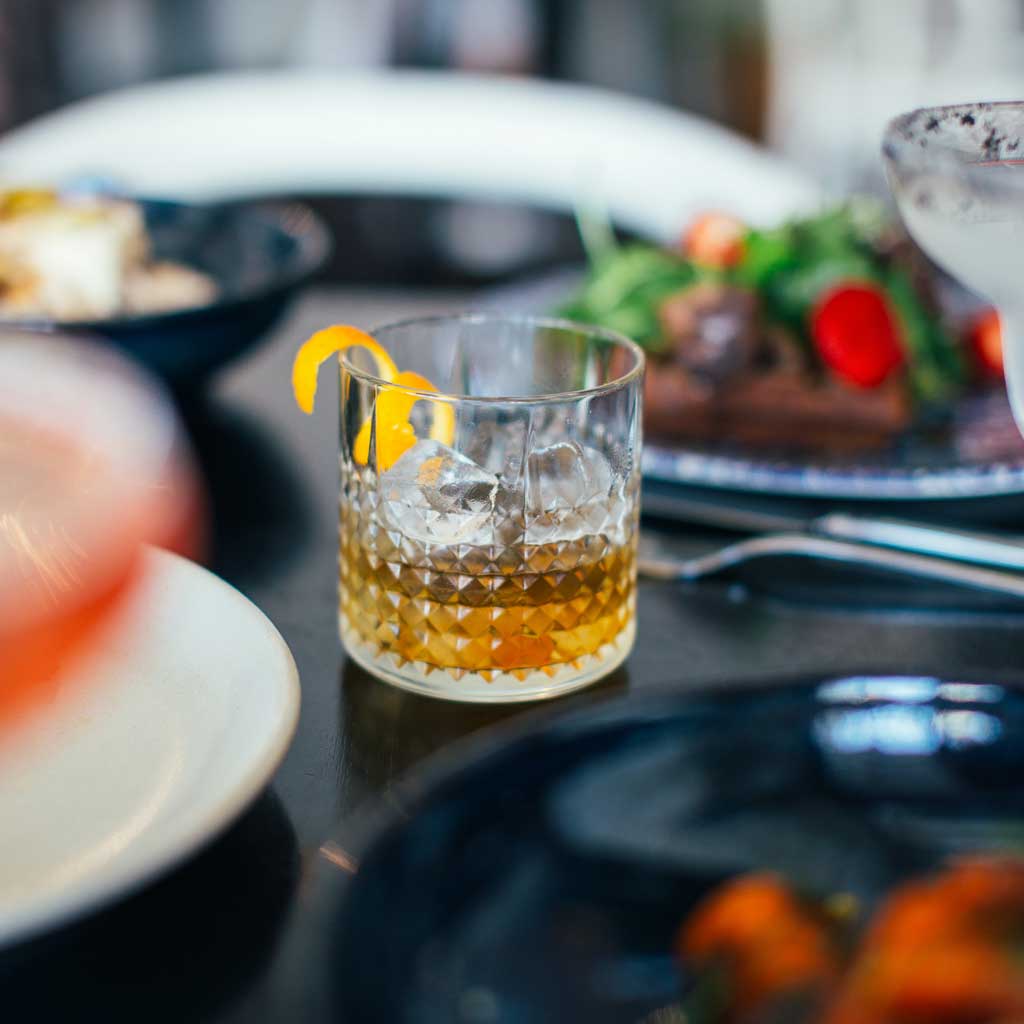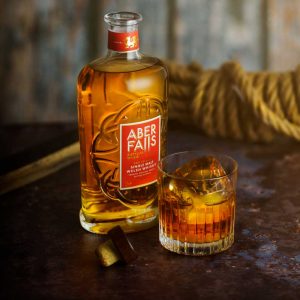 A Classic Old Fashioned with a Modern Twist
We've given the Old Fashioned a modern twist with the use of delicious gin from Aber Falls, and coffee and tea flavours.
Ingredients
50ml

Aber Falls Single Malt Welsh Whisky

20ml

smoked black tea syrup

2 pipette

coffee bitters

Orange twist & a coffee bean to garnish

Ice
Instructions
Put the tea syrup, coffee bitters, and whisky in a small tumbler with ice and stir. Mix until the coffee bitters dissolve.

Fill your glass with ice and stir in the liquid.

Add a splash of soda water if you like and mix.

Garnish with the orange twist and coffee bean.
If whisky isn't your father's tipple, we've got a delicious gin cocktail recipe that you can create instead.
Aber Falls has an RRP of £26 and is available in Asda and Sainsbury's stores across the UK. And available to buy now from Tesco stores across Wales.
Also available to purchase from the Aberfalls.co.uk online store.