To mark Pride month, we've already brought you a little roundup of our favourite rainbow themed gifts. But Pride is so much more than rainbow flags and marches.
For the billions of lesbian, gay, bisexual, transgender, queer or questioning folk across the globe, Pride is a month long celebration of identity and acceptance. We spoke to one of our favourite interior designers on Instagram, about his experiences as a gay man; family life with children in a same sex marriage, plus what Pride means to him.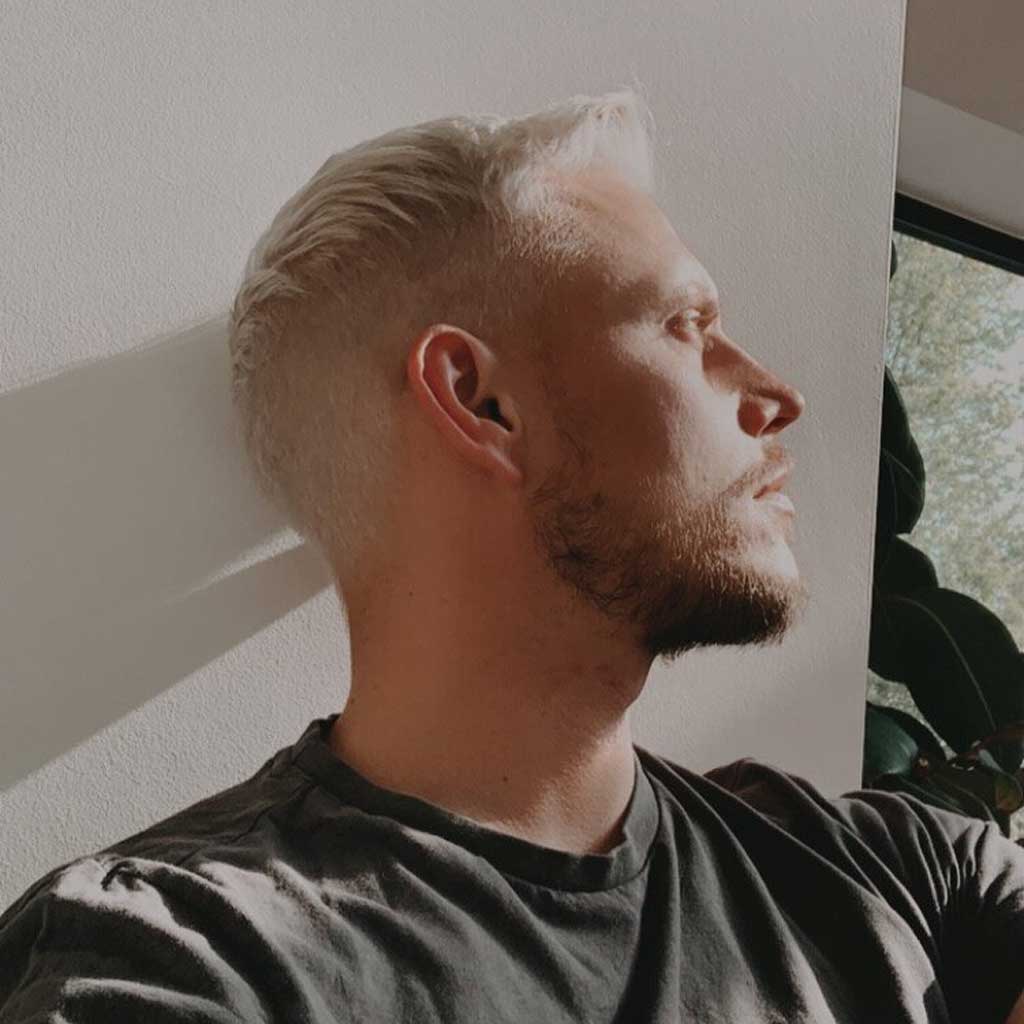 UK Mums TV Interview With Matthew Shaw
Hi Matthew – thanks so much for agreeing to talk to us 🙂
Can you please introduce yourself to the UK Mums TV readers?
Hi my name is Matthew and I live in Surrey with my husband Andrew, our two daughters and cocker spaniel Newt.
We adopted our two daughters Poppy and Grace in 2014 and life's been a roller-coaster ever since.
Gay Pride has such a positive message of dignity and equality, but what does Pride mean to you personally?
It does indeed; and yet some of the larger Pride events have also become quite commercial.
I like to think of how lucky I am living in the area I do – and in the country I do – where being gay is widely accepted. I think about those in other countries who are still persecuted for who they love, so for me it is a celebration of the freedoms that we enjoy today; but still thinking about what more can be done to bring about complete equality.
Not just in law but socially and culturally as well.
When did you know you were gay?
I kind of think I have always known I was different in some way; even before I knew what 'gay' was.
Looking back I never thought of girls in the same way that my class mates did and have never really questioned it.
One of the most difficult challenges for LGBTQI+ youth is coming out to family and friends; and the worry of acceptance. What was your experience?
This is so true. I wrote letters, as for me that was easier than trying to verbalise it.
The reactions from friends and family were all different, but for me I was lucky as those that meant the most to me were very accepting.
Some were less accepting, but have found in time that those people do not matter to me and I will live my life without them.
There are still lots of younger people coming out to their parents to find themselves homeless that day, and charities like the Albert Kennedy Trust do amazing work in supporting these youngsters.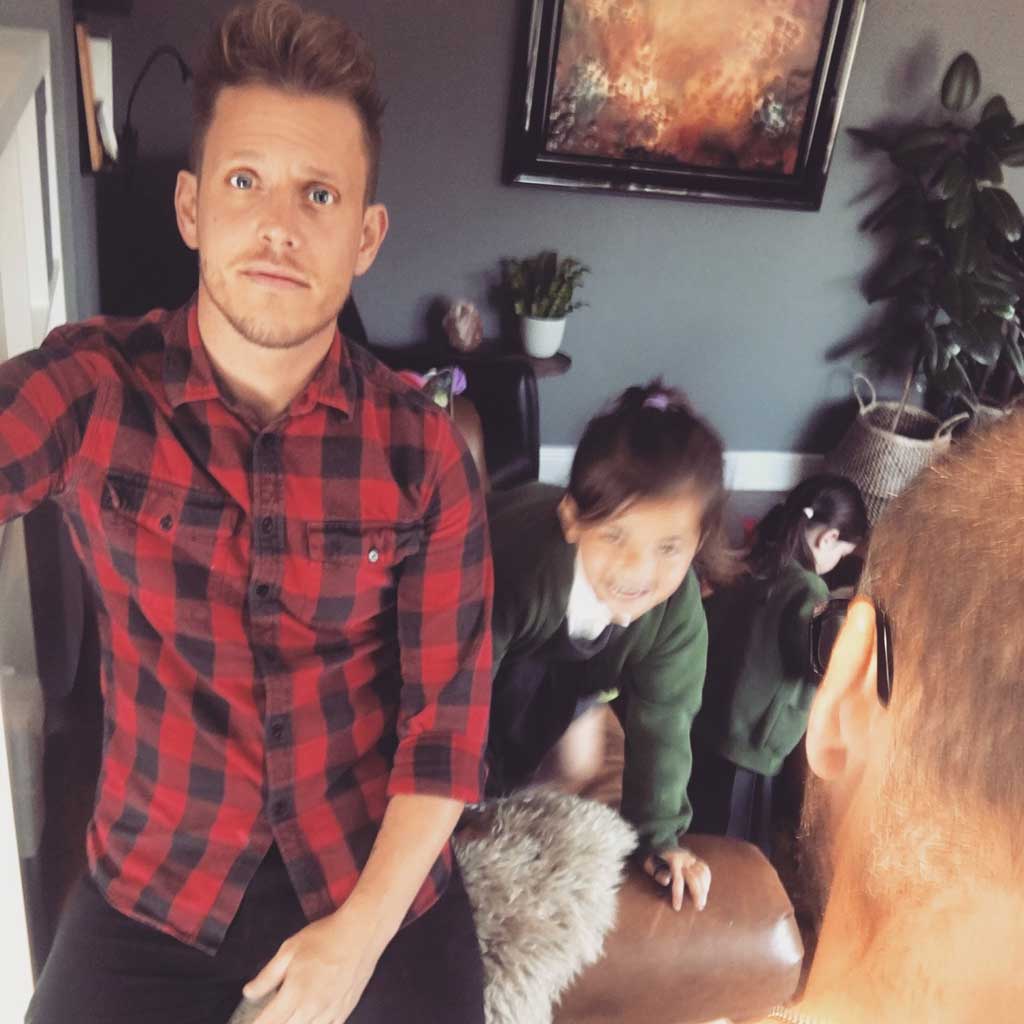 Is there something in particular you and your husband struggle with, that straight parents wouldn't necessarily encounter?
This is a really hard one, as we do not really know what goes on behind straight parent's doors.
We like to think we share the same joys and challenges, as any other family.
We do not really see ourselves as different because we too are a loving and supportive family unit; at times struggling to navigate the complexities of life.
Do you feel that society is more accepting of same sex families these days; have you – as a family unit – ever experienced any homophobia?
I think we have experienced initial confusion and perhaps some slightly inappropriate – or personally invasive questions – that perhaps a straight couple with biological children may not get asked; but I certainly would not say we have experienced homophobia in any way.
We live in a fairly liberal area and generally people have been supportive and are treated just like any other parent in the playground.
The one thing that we need to be mindful of is where we go on holiday, and would only ever go to countries where same sex relationships are both legal and widely accepted in society.
How will you and your family be marking Pride month? Will you be marching – or celebrating?
We will be celebrating at some point no doubt, with a rainbow themed picnic or barbecue at home with the kids.
My husband is one of the LGBT strand leads at his work and is organising the work contingent for Surrey Pride, so will be going along there at the end of August.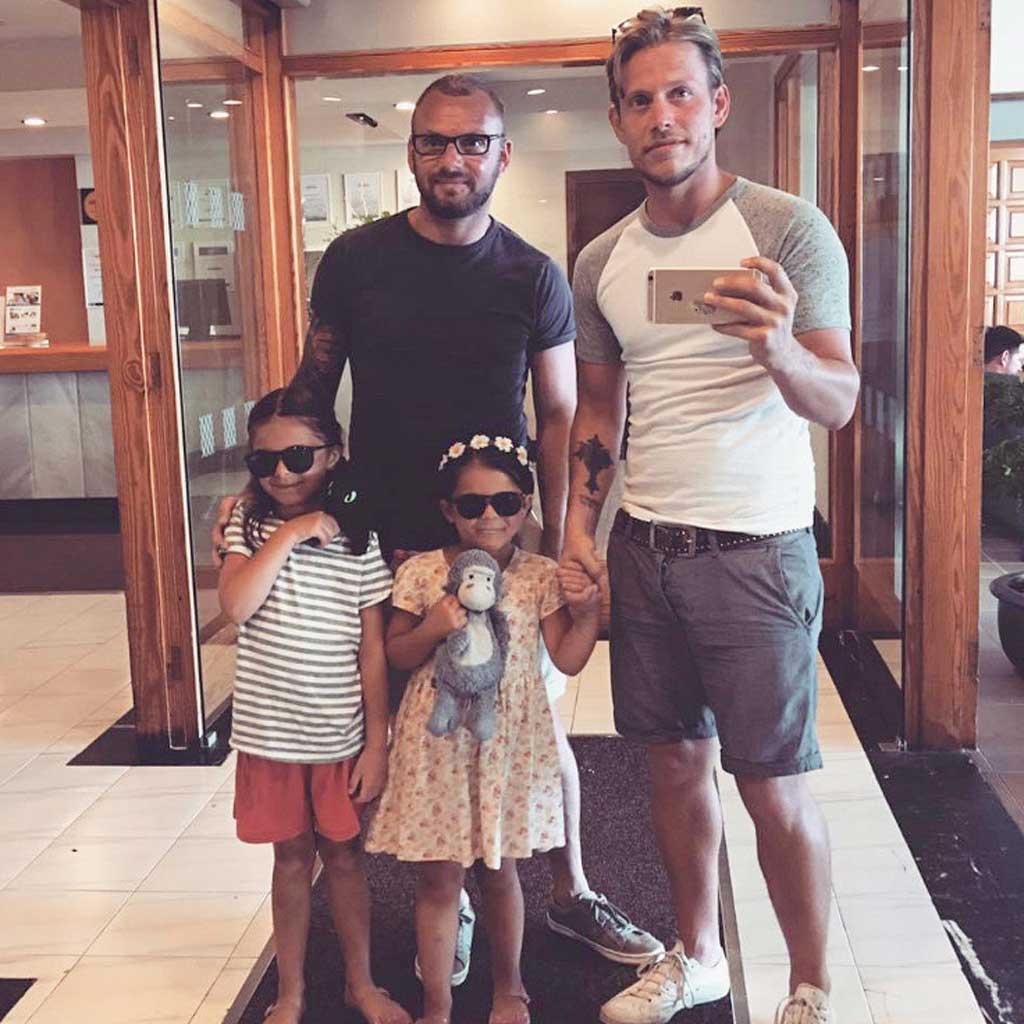 We've loved finding out more about you and your beautiful family Matthew; thanks so much for speaking to us.
Happy Pride month!
You can follow Matthew Shaw on Instagram. Or head over to his website.