With over 70 years in the industry, Tonka continues to be a staple in every child's toy box! Year on year the Tonka selection has grown, and a new generation of Tonka fans has been born.
Did you know that there are now three cool ranges to choose from? You've got Tonka Steel, the Mighty Metals Fleet and the brilliant Metal Movers.
Tonka Steel Classics Range
The Steel Classic Range now includes six awesome vehicles – all of which are built to last and withstand even the toughest Tonka Kids! There is the Mighty Dump Truck, the Bulldozer, the Front Loader, the Toughest Mighty Dump, as well as two new vehicles that were added to the range this year: the Tow Truck and the Toughest Mighty Crane.

The Tonka Steel Classics Tow Truck is built to take on the toughest construction jobs! Kids can use this authentically styled, Tonka tough vehicle to hook and tow! It features a 3-postion locking boom for realistic towing play. Kids can haul broken down cars, pull along and winch manually!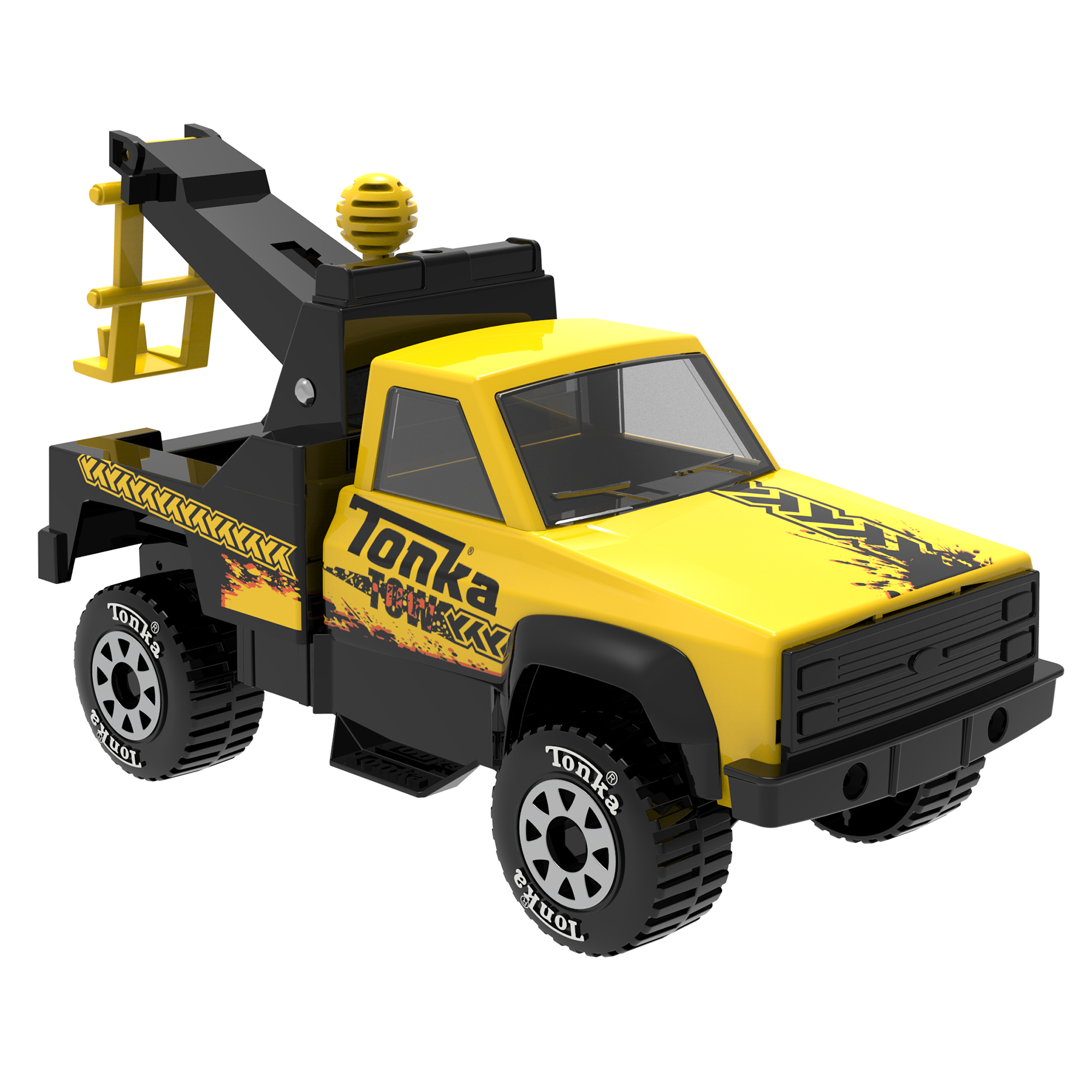 The Tonka Steel Classics Toughest Mighty Crane is a beast of a crane at almost 2ft tall! It has a long, stretching, moveable arm, and features a working winch and grabber!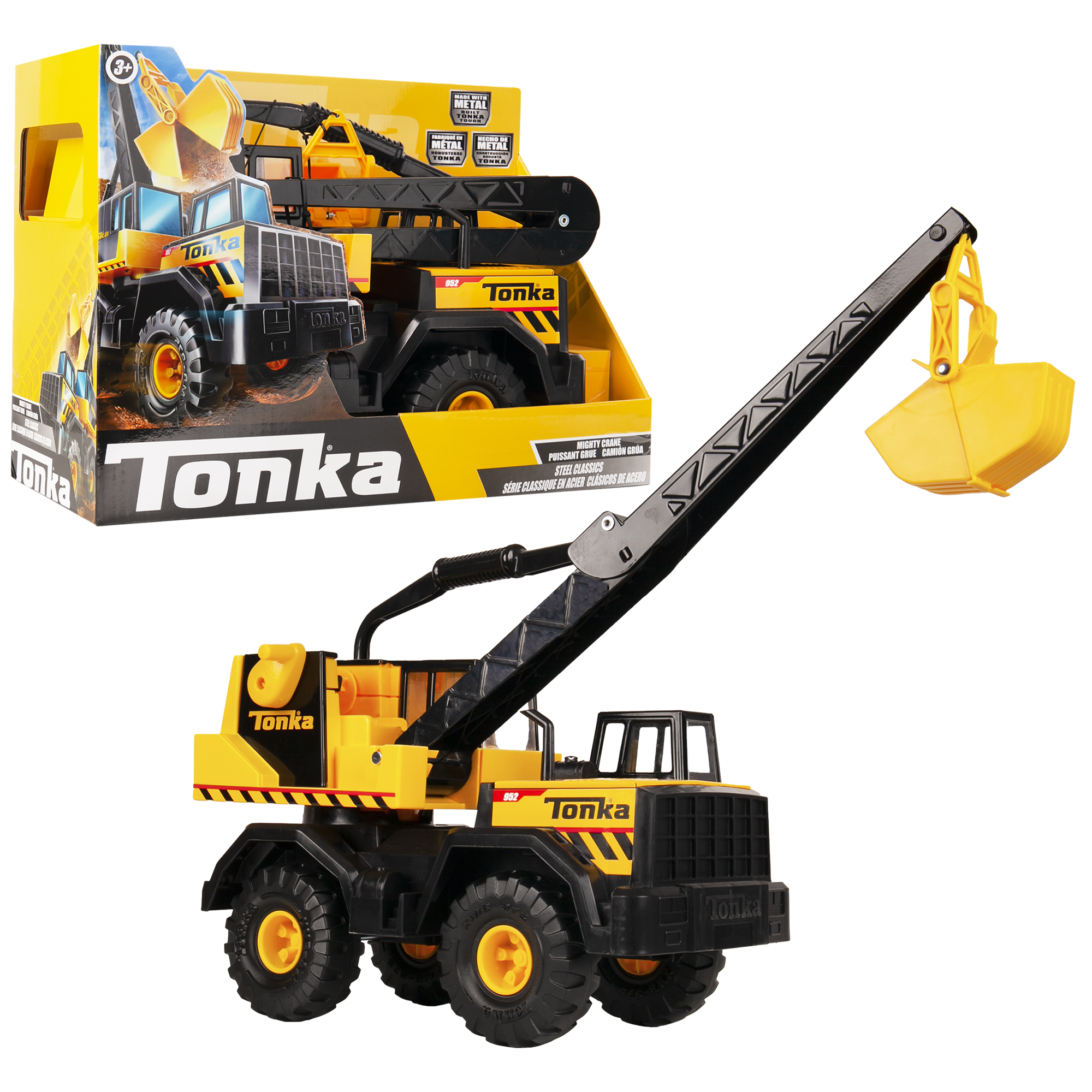 See what Mum of Five Staying Sane thought of the Tonka Steel Classics range below…
www.mumoffivestayingsane.co.uk/2020/09/tonka-steel-classics-mighty-dump-truck
Mighty Metals Fleet
Next up is the Mighty Metals Fleet collection. The Tonka Mighty Metal Fleet are 8″ vehicles made with durable die-cast metal parts! These sturdy, steel construction vehicles are ready for the toughest jobs! Constructed Tonka tough! The perfect scale to build your fleet and available in two cool vehicles – the Tonka Mighty Dump Truck and the awesome Garbage Truck!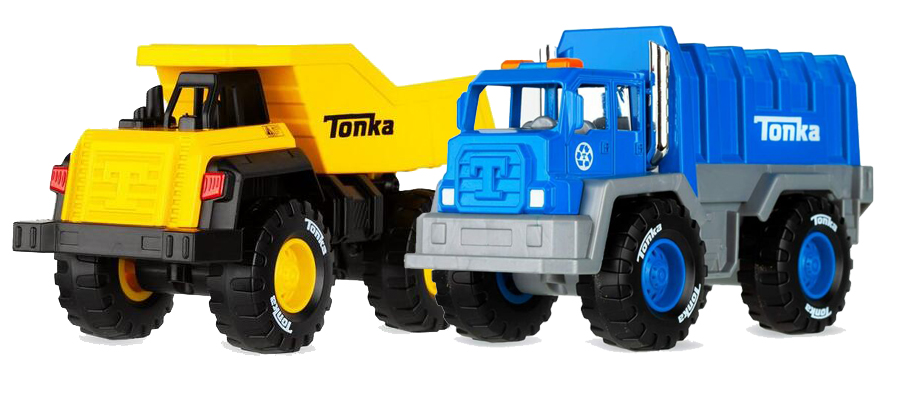 See what Catherine from Rock and Roll Pussycat thought to the Tonka Mighty Fleet range below…
https://rockandrollpussycat.co.uk/2020/08/tonka-mighty-metal-fleet-dump-truck-and-garbage-truck/
Tonka Metal Movers Collection
Then there is the fab Metal Movers collection – available as singles and in two Combo assortments: the Metal Movers Combo Pack Mighty Dump Truck & Bulldozer and the Metal Movers Combo Pack Mighty Dump Truck & Front End Loader. Built "Tonka Tough", Tonka Metal Movers packs come with Tonka Tough Dirt, a no-mess sand compound that mimics real construction site conditions!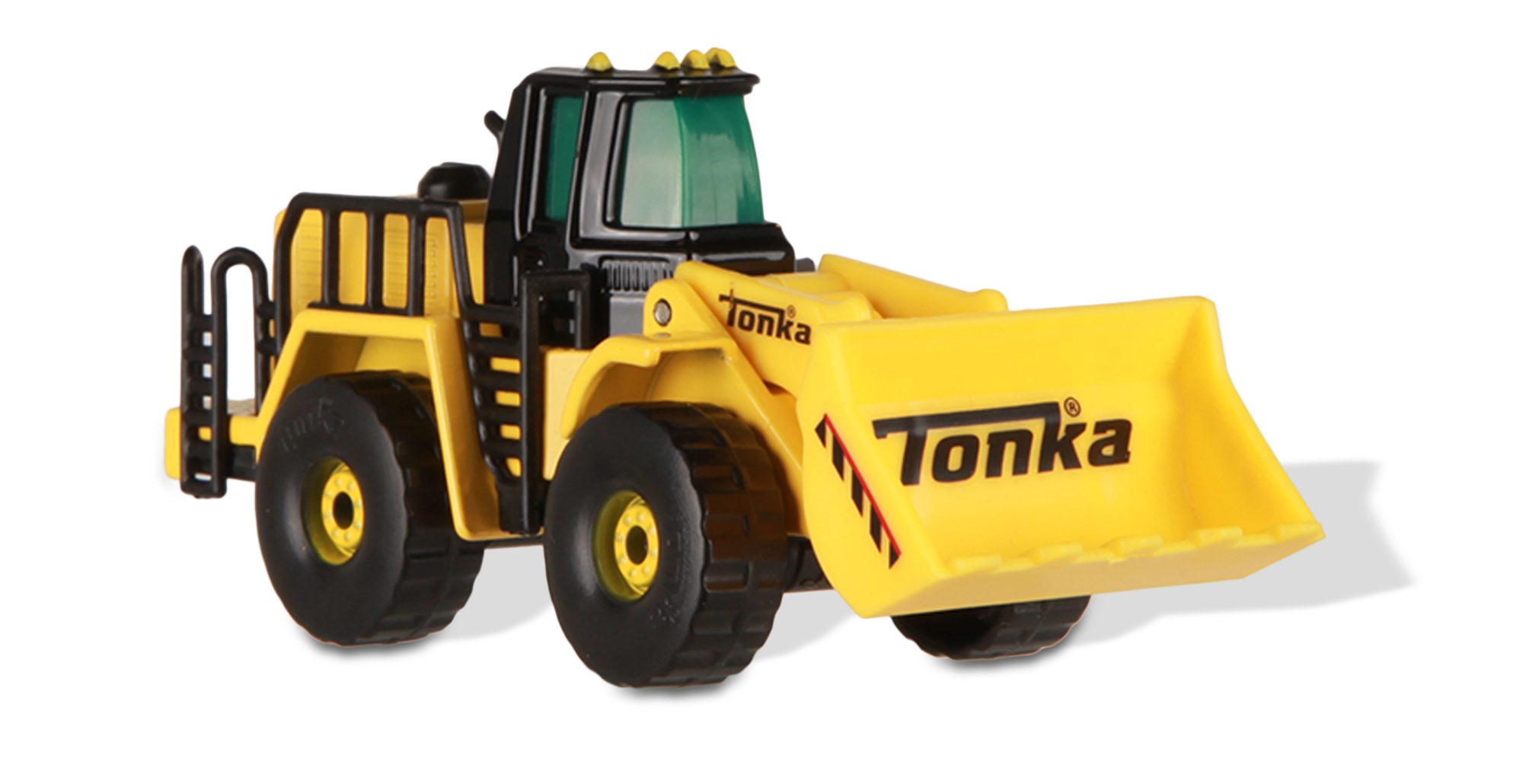 To round off the Tonka ranges, there is the Tonka Micro Metals! All your favourite Tonka Vehicles are now available in miniature! Each free-wheeling vehicle is crafted with attention to detail and is built micro-sized, but TONKA tough! Each pack includes 4 diecast vehicles (including a surprise mystery vehicle in a Toolbox capsule) and Tonka Tough Dirt, a no-mess sand compound that mimics real construction site conditions! Collect Them All!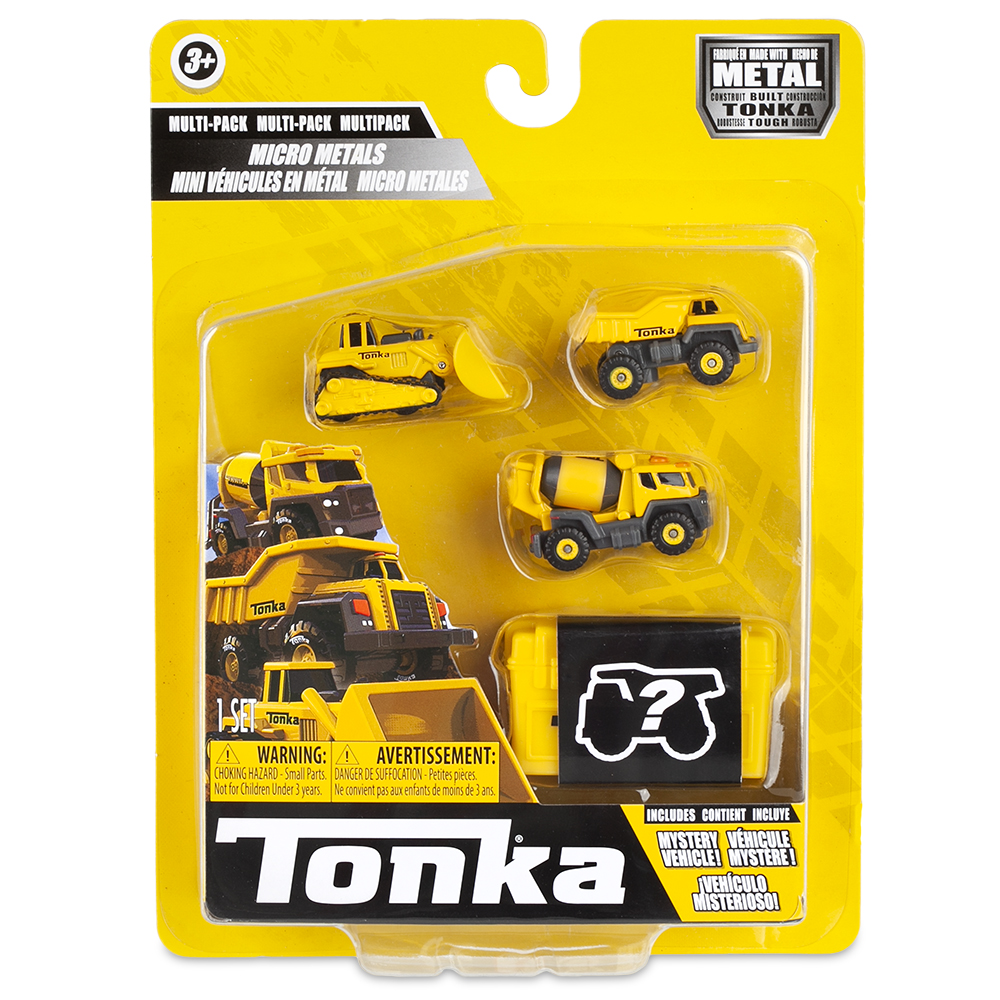 See what Fran from Whinge Whinge Wine thought of the Tonka Metal Movers range below…
www.whingewhingewine.co.uk/tonka-metal-movers-review
You can buy Tonka toys from John Lewis, Amazon, House Of Fraser, The Entertainer, Very and all good independent toy shops.
For more Tonka takeover fun, head back to the main hub page by clicking here.