From falling asleep in their very first birthday cake to throwing food all over the floor and popping bubbles in the bath, our little ones never fail to make us smile. Take a look at our selection of the best baby products to help make dinner time that little bit less hectic and bath time even more enjoyable!
F-K
Feeding bibs – Don't let your baby's clothes be victimised by drool, food and spills and buy a feeding bib to help protect their clothing and skin. Take a look at the Tommee Tippee Closer to Nature Milk Feeding Bibs that come in a neat pack of two or four. In addition, these feeding bibs feature a unique dribble catcher, making them ideal for teething, easy fastening and are made from soft fabric.
Gym mat with toys – When your little one finally arrives you'll need to keep them occupied and this is when you'll find a gym mat useful. With 4 ways to play, this cosy, tepee-inspired play space from Skip Hop (RRP £80) features a scenic mesh backdrop, fun textures and a peak-a-boo felt flap as well as a plush, sleeping bear tummy time pillow that encourages developmental milestones.
Highchair – Dinner time is stressful and you'll find yourself really going for it when it comes to encouraging your little one to eat with the classic "here comes the aeroplane" in the hope that they won't reject the food and throw it back in your face. When it comes to introducing your baby to solid foods you'll find a highchair useful and while we can't make any promises that your dining area will be free from food and drink, having one will help! In addition, a highchair will help your little one get used to sitting during mealtime. We recommend the Cuggl Pumpkin Deluxe Highchair that won't break the bank as it has an affordable price tag of £49.99! With an ultra-padded seat for comfort, six seat height positions, three recline positions and three tray positions, you can be at level with your little one wherever you choose to feed them. We love this product too as it super easy to clean and it folds away.
InfaCare Baby Bath – Bath time is fun for both you and your little one as it's a time when you can freshen and clean them up as well as give them a Mohawk with their baby-friendly shampoo. InfaCare (RRP £2.15 for 400ml) is an ultra-mild and pH balanced baby bath that is sure to be hit with your little one for the amount of bubbles that it produces. Watch your little one as they burst bubbles galore and babble. A little goes along way with this solution which is why we and many other mums love it so much!

Johnsons Top-to-Toe Newborn Gift Set – The Johnsons Top-to-Toe Gift Set (RRP £11.99) is the ultimate baby shower gift for giving to new and expectant parents. This set contains everything that you could possibly need when it comes to nappy changing. It includes a practical changing mat, baby bath which is great for gently cleansing your baby's delicate skin and hair, baby massage oil, moisturising cream and extra sensitive baby wipes.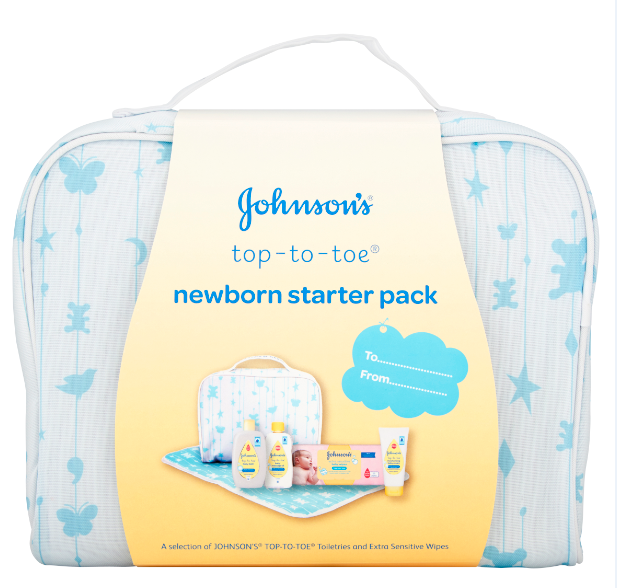 Keepsake box – For those of you who want to treasure those precious moments as your child grows up, why not buy a keepsake box to store their very first piece of school artwork in or embarrassing baby photos.
Have you read part 1 of our A-Z guide yet? If not, why not take a look here?
Main image taken from Pexels.