Main image as seen on Pexels by Di Lewis.
While it may seem as though the summer holidays have just begun, we here at UKMums.TV are already thinking about Back to School – in fact we are dedicating a whole week to it! Whether your little one is starting school for the very first time or is returning after the long break, we have set up a Back to School week on UKMums.TV which has been designed to help you kit out your little one with their uniform, school bags and stationery.
We don't know about you but when we've had several weeks off and don't draw or write for a while it's almost as if we forget how to get back into these activities and our children will probably feel the same way. So, to wake up your little one's hands and fingers we've rounded up our favourite creative play products to get them back into the swing of going back to school without compromising on the fun!
1. The Original Spirograph Deluxe Set, £29.99
Spirograph is a classic toy that has been and always will be a staple in every child's toy box and this particular set from Flair includes over 45 pieces with precision parts, pens and a durable storage case! This set is ideal for helping your little one hone in on their fine motor skills and get their creative juices flowing.
2. Cra-Z Gels Deluxe Sticker Set, £19.99
With the Cra-Z Gels Deluxe set your little one can create super cool 3D sticker art. Complete with eight pens in an assortment of groovy colours there are lots of sticker designs to create (approximately 50). Use the design sheets or go freestyle and make up your own creations, all that's required is a little painting, peeling and sticking!
3. Cool Cardz Design Studio, £14.99
Now your little one can make their very own personalised laminated cards, invitations, gift tags and bookmarks with this creative workstation from Cool Cardz. Bookmarks are ideal for Back to School and when your little one makes a bookmark themselves using the stampers, pens and stickers within the design studio it will encourage them to keep reading and it will make for a lovely keepsake when they're older. Regardless of what your little one decides to make, this set is sure to spark creativity and encourage them to write and draw.
4. MAGCREATOR 15 Piece Set, £24.99
Get your little one into the right mind set of going back to school with the Magcreator 15 Piece Set that works on your little one's STEM skills (science, technology, engineering and maths). This set is aimed towards the big kids aged 6+ where they can design and create hundreds of cool designs and structures with the brightly coloured geometric magnetic shapes making it both an educational and fun activity for your little one to get stuck into!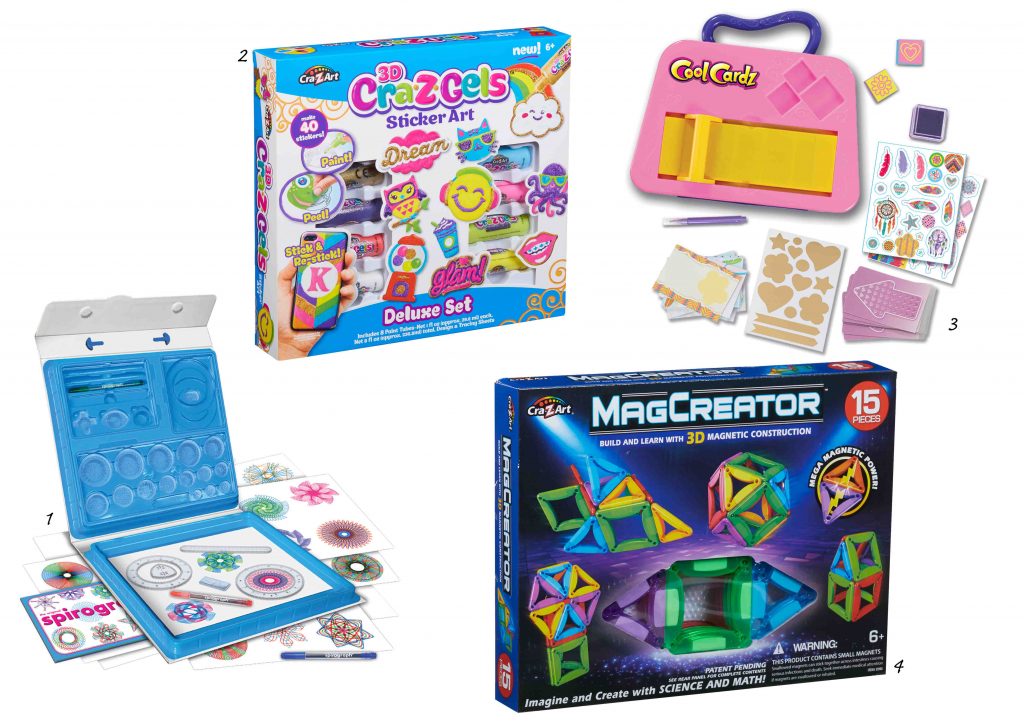 For little ones starting nursery, why not buy them some picture books? We recommend That Bear Can't Babysit by Ruth Quayle and Alison Friend and Lucie Goose by Danny Baker and Pippa Curnick.
Is your little one starting nursery or a new school year? Let us know over on Facebook and Twitter.