Kites are one of those magical childhood toys that pop up in every kids' book and TV programme going, but have you ever successfully flown one?
It's true to say there's nothing more exhilarating to young ones than the feeling of holding on to that kite as it soars elegantly in the sky…but of course it's not always that easy! Whether it's cheap seaside jobbies that just don't cut it or out-of-budget and complicated professional kites that really aren't for kids, kite flying might seem like one activity you can't let the kids try. Until now. Leading kids kite manufacturer Kitedrone has created an easy to assemble and easy to fly vibrant collection of kites that are sure to tempt newbies to try the activity as well as getting the experts (that's 'dad' to you and me!) involved too.
The innovative Kitedrone range is the ultimate line in performance kites! The range is super-easy to assemble and each kite can launch over 90 metres in the air. There are two designs available – Twinstar and Fusionwing – in 8 different colourful designs.
Twinstars come in four colourful designs and form a traditional box shape kite with rapid one-step assembly. The simple but effective design is magnificently balanced and can even be hooked up to a Go-pro to record your flight. Featuring Tiki Surfers, Hot Rods, Unicorn and Fort designs. Click here to see how you assemble the Twinstars!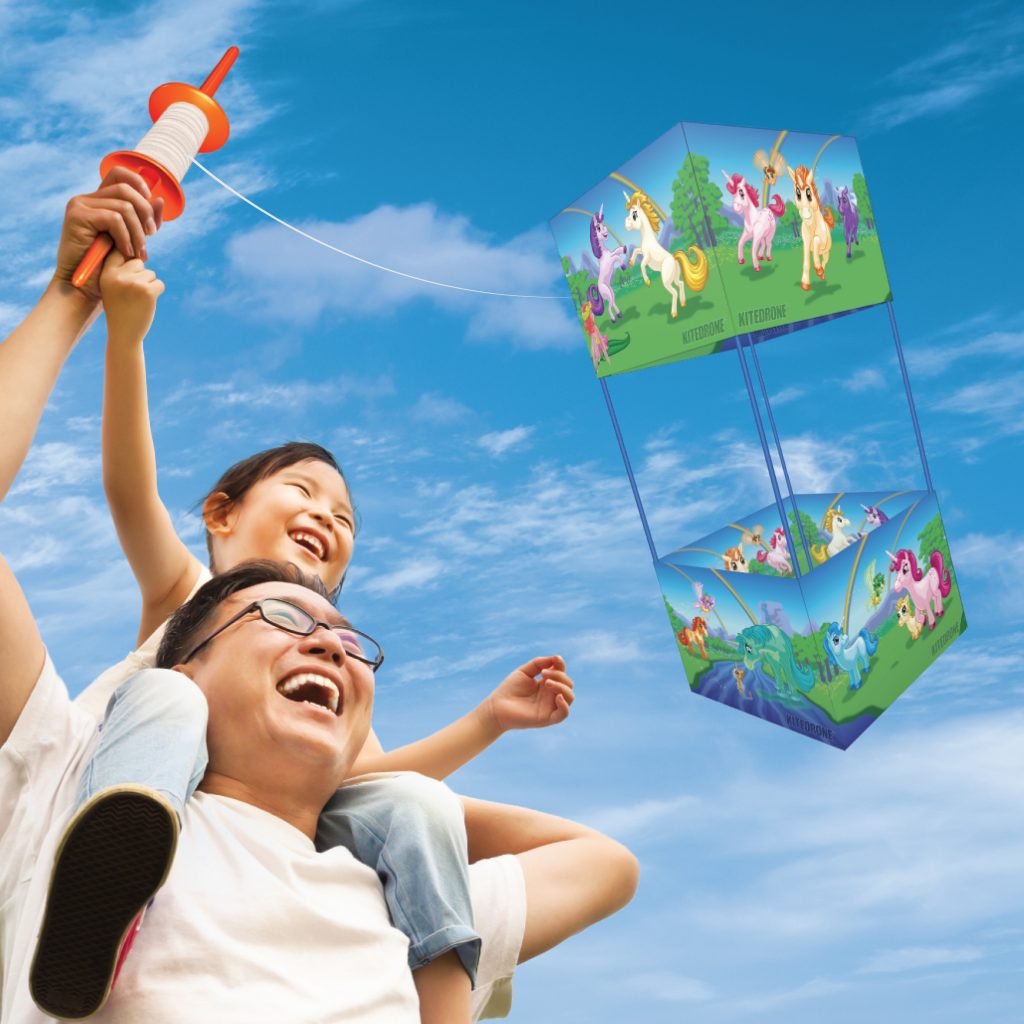 Alternatively, the impressive Aircraft Style Kites require no assembly and each have an awesome wingspan of over 1.5 metres! Air pockets in the body inflate the fuselage and engine pods to increase flying performance giving the ultimate Kitedrone experience. Click here to see to see how you assemble the Aircraft Kites!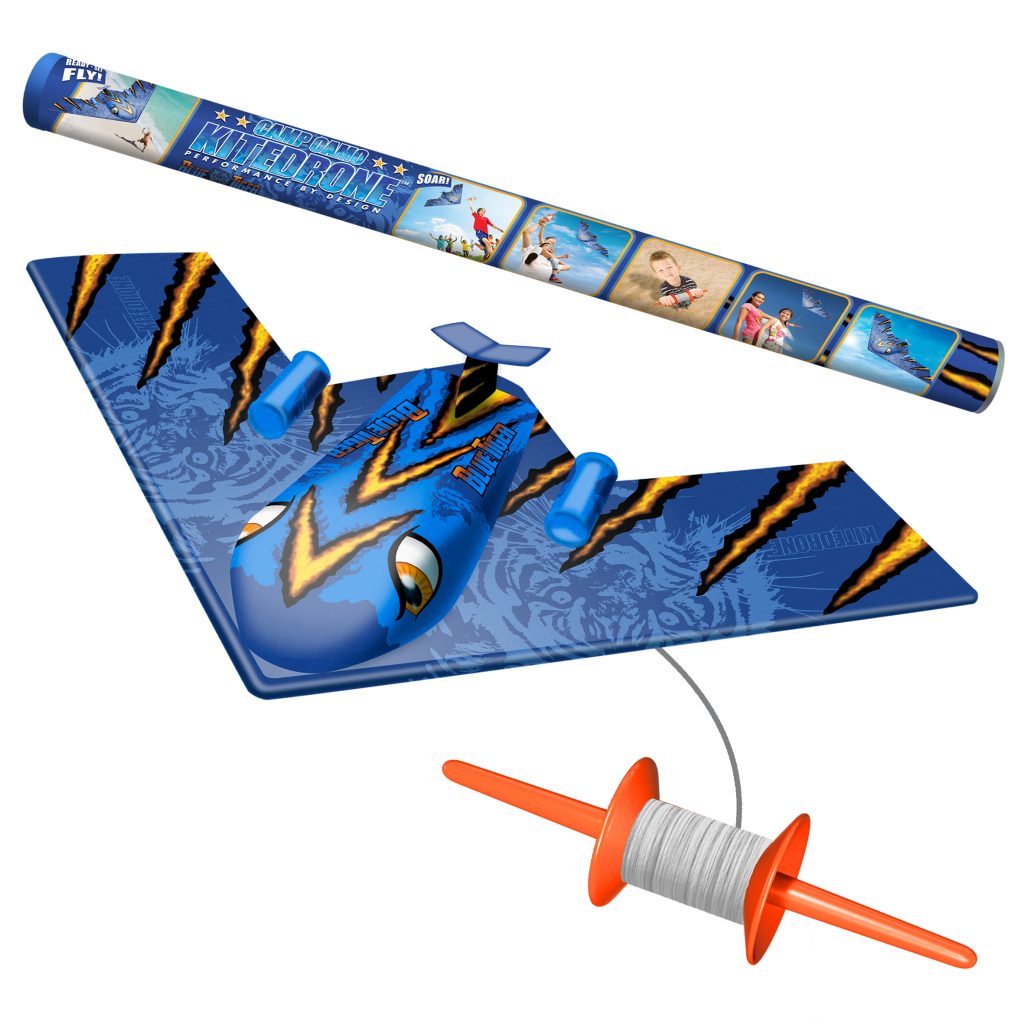 Kitedrone kites are available now and each kite costs just £24.99. Keep following our Kitedrone takeover for your chance to win one of these amazing flying machines, plus loads more outdoor activity themed fun for all the family.