Main image as seen on Keep Up With The Jones Family.
A fun, clean, simple and very convenient way to paint, Little Brian Paint Sticks has fast become the latest must-have toy for any arts or crafts fan! And what's more they can be used on all kinds of surfaces; like paper, card, canvas, wood and even glass!
Water soluble and child friendly, the Little Brian Paint Sticks contain solid colourful paint that you literally twist up and down, exactly like a glue stick! So, there's no need for water (that always gets dirty!) or brushes (that you only have to clean afterwards!). Available in packs of either six or 12 different colours, these super silky paints give strong vibrant colours.
How do they dry?
There is no need for a washing line of paintings across the kitchen with Paint Sticks! The Paint Sticks are extremely versatile and dry within seconds too, so unlike traditional paint there's less chance of getting paint on those sleeves! However, for those with advanced artistic ability, the Paint Sticks can also be used with water to produce wonderful 'wash' and blended effect artwork so they will take a little longer to dry.
Little Brian Paint Sticks (the barrel and the lid), are made from #5 polypropylene which is a recyclable plastic material.  The paint inside the stick however is not recyclable, so must be removed before recycling the Paint Stick itself.
Paint Sticks Classic, Metallic and Day Glow – 24 pack assorted – Available from Amazon (RRP £14.99)
Paint Sticks are extremely versatile and can be used for a range of techniques such as blending, stamping, colour washing, scraping and dotting with no need for brushes, water or the usual mess that comes with painting. Pick your colour, lift the lid and twist, then unleash your creativity! When you've finished just pack it away – no mess! The paint dries within minutes and this fantastic set includes 24 colours from the Little Brian range of Paint Sticks: 12 Classic Colours, six Day Glow Colours and six Metallic Colours.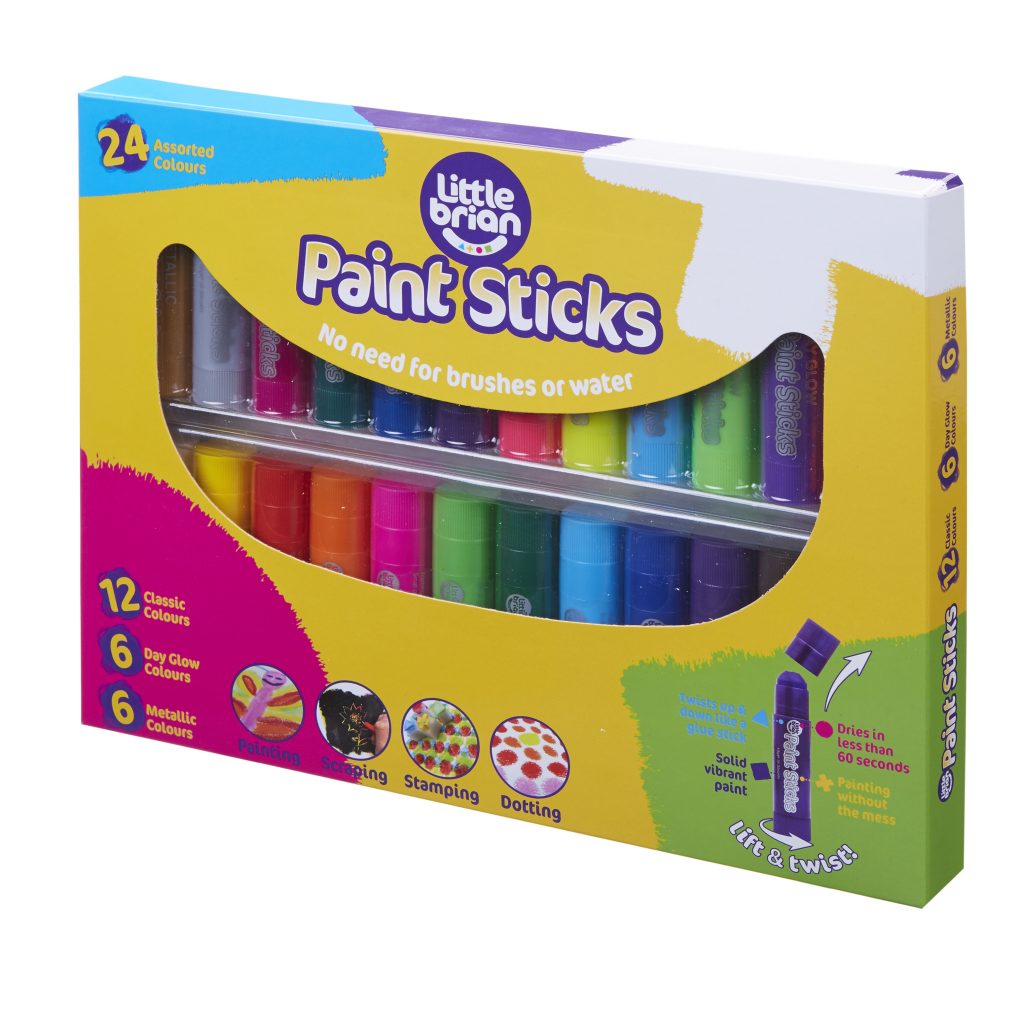 Paint Sticks Bucket – Available from Argos (RRP £12.99)
The Paint Sticks Bucket features a handy carry handle for easy transportation when on the go, meaning that little ones can unleash their creativity anywhere and everywhere!
Little Brian 20 Assorted Paint Sticks
The Little Brian 20 Assorted Paint Sticks includes super silky paints that give strong, vibrant, classic, metallic and dazzling fluorescent colours. It features 12 Classic Colours, six Day Glow Colours and two Metallic Colours in silver and gold.
Paint Sticks Classic Art Station – Available from Argos (RRP £29.99)
This double sided art station would make an excellent addition to any playroom and is perfect for siblings who share a love of arts and crafts! One side is a whiteboard and the other is a chalkboard and includes six Classic Paint Sticks, six Chalk Sticks, 10 sheets of paper and one duster so your little one can draw and doodle to their hearts content! It is:
The perfect size for table top utilisation and is simple to fold away
Perfect for children to unleash creativity anywhere!
The handy clip can be used to utilise the art station as an easel for painting or drawing on paper
Provides storage pots to store the Paint Sticks and Chalk Sticks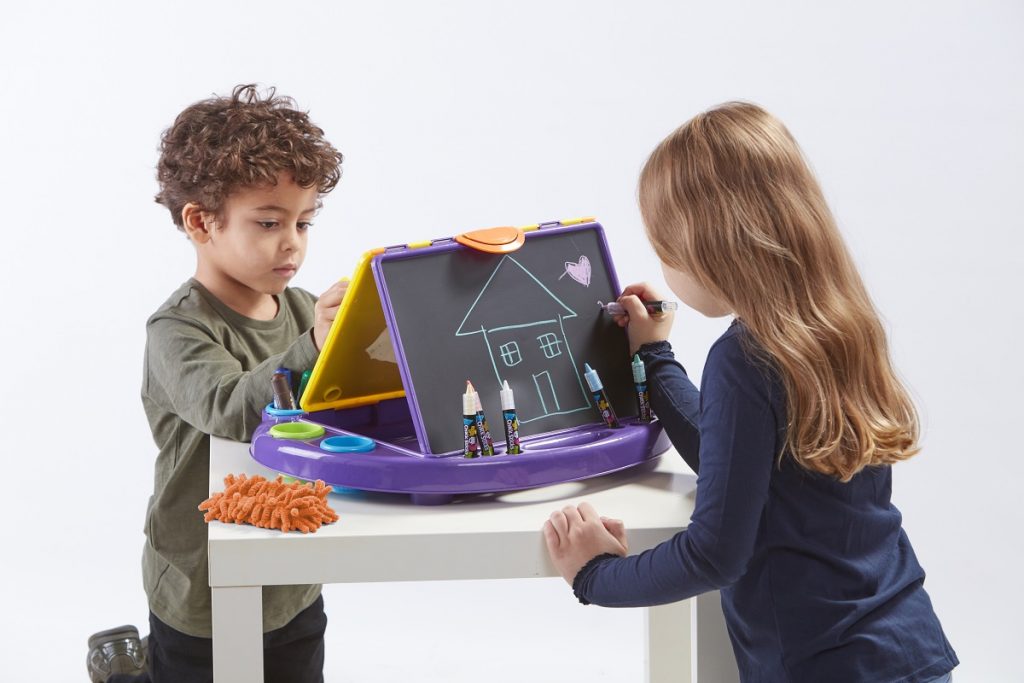 Face Paint Sticks – 6 / 12 pack assorted – Available from Smyths Toys (RRP £9.99)
Got a birthday party or event coming up? Paint Sticks Face Paint Sticks offer a fun, clean and mess free way of face painting with no need for sponges, brushes or water. The Face Paint Sticks twist up and down just like a glue stick allowing for easy application when out and about.  Again, the dry time is super quick and won't smudge! The pack also includes a how-to booklet with 12 designs for you to master!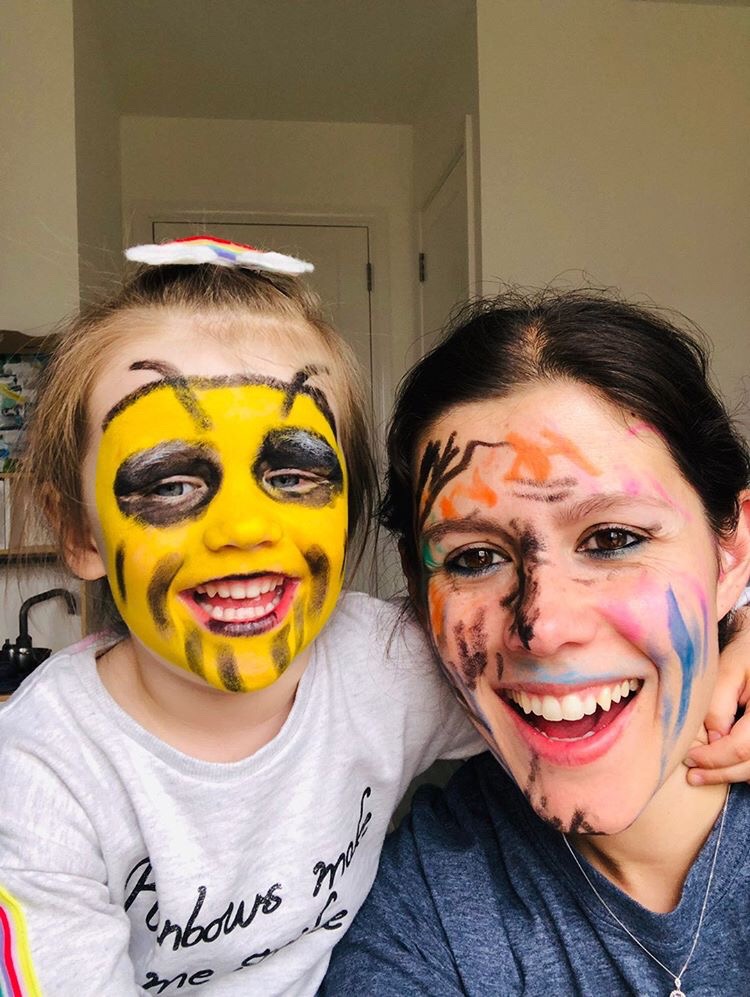 Will any of these be making it home with you? Let us know by commenting below!