When all hope seems lost, and heroes are needed more than ever our fait is in their PAWS…
The PAW Patrol pups are back this summer with the newest PAW Patrol movie. With new friends, new headquarters and new missions in Adventure City the squad are here to save the day.
So what goes down in the movie? When their biggest rival, Humdinger, becomes Mayor of nearby Adventure City and starts wreaking havoc, Ryder and everyone's favourite heroic pups kick into high gear to face the challenge head on.
While one pup must face his past in Adventure City, the team finds help from a new ally, the savvy dachshund Liberty. Together, armed with exciting new gadgets and gear, the PAW Patrol fights to save the citizens of Adventure City!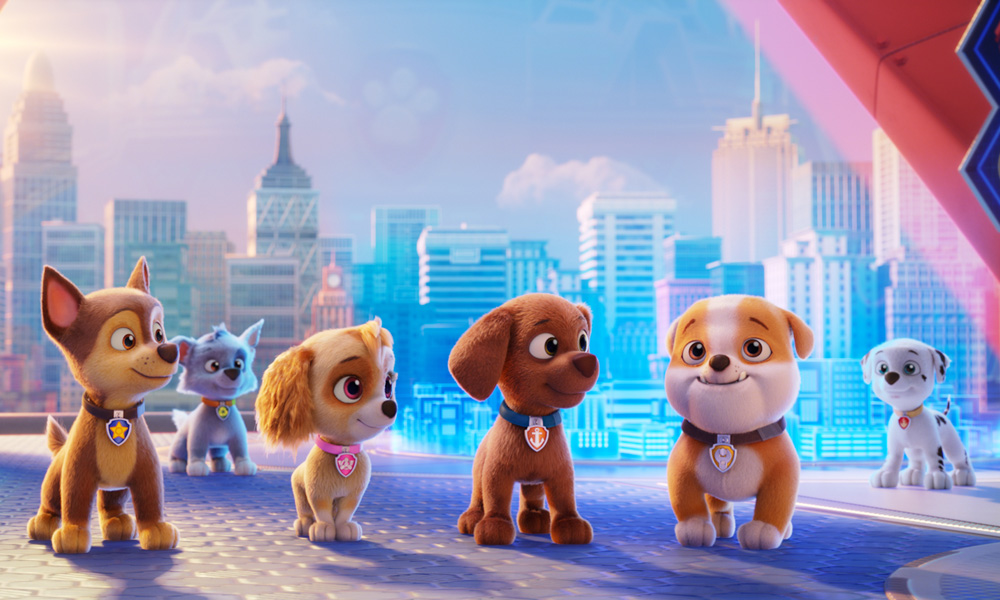 Joining the PAW Patrol in their thrilling first big screen adventure are members from the original series' cast along with Iain Armitage, Marsai Martin, Yara Shahidi, Kim Kardashian West, Randall Park, Dax Shepard, with Tyler Perry and Jimmy Kimmel and introducing Will Brisbin.
Find out more, download activity sheets and try new PAW Patrol AR filters via the link below:
https://www.pawpatrol.movie/parents-page/
Have you seen the movie yet? If you want the bring the movie fun home then the PAW Patrol The Movie: Adventure City Calls game is available to purchase from Friday 13th august from Smyths Toys, Game, or Amazon!