Children between the ages of three and eight can get to know the cheerful life in the countryside in a playful way with Schleich's Farm World collection.
There are new playsets that will delight little farm fans and animal lovers can also continue to rejoice: from strong bulls and sweet calves to cute dachshunds, many new animal figures are waiting to be allowed to move in onto the farm. But that's not all: the Farm World theme world is getting even more horsepower! Four new pony agility play sets provide even more variety on the farm.
Whether walking, playing or cuddling: with the new dog playsets, the sweet Schleich pets will also get new sets. One of the sets contains a boy with movable arms and legs and his faithful friend the Labrador retriever, with whom he goes on daily walks. There is also a Shiba Inu bitch with her cute puppy who loves to cuddle up together in her dog basket. The puppy area surrounded by a fence is especially wild: here, a small Maltipoo, a Chihuahua and a Labrador Retriever play with each other, tussling each other for the teddy bear and hiding in the kennel.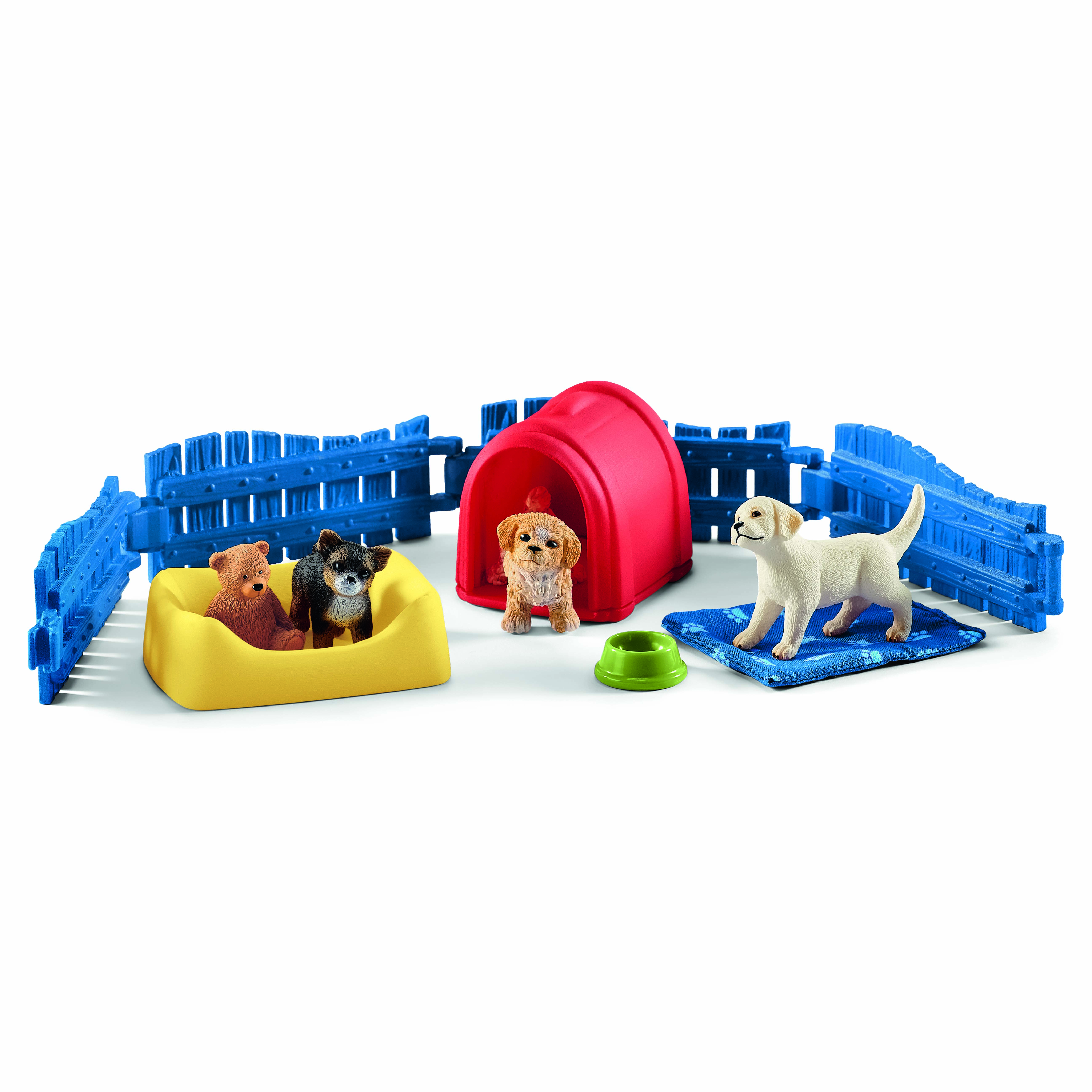 The local Veterinarian is an important part of any livestock farm and in July it will become an essential part of Schleich's Farm World too.  The 9-piece Vet, Visiting Mare and Foal Set include a Vet with her medical bag and utensils, a white newly foaled mare and her cute offspring, plus a nosy little piggy who has come to see what all the fuss is about.
With an increase of new horse figures, nothing could be more fitting than a large playset and September's launch of the new Farm World Horse Stable is just perfect. This stunning new piece fits perfectly with the existing Farm and Tree Houses and has everything expected of the place for a farmer to keep his mares and stallions, Hay bales are kept in the loft above the stalls and can easily be moved to the feed chute thanks to rollers integrated into the flooring. There's a grain bucket and pulley system, ladder and more, plus space to keep three or four horses safely tucked up inside.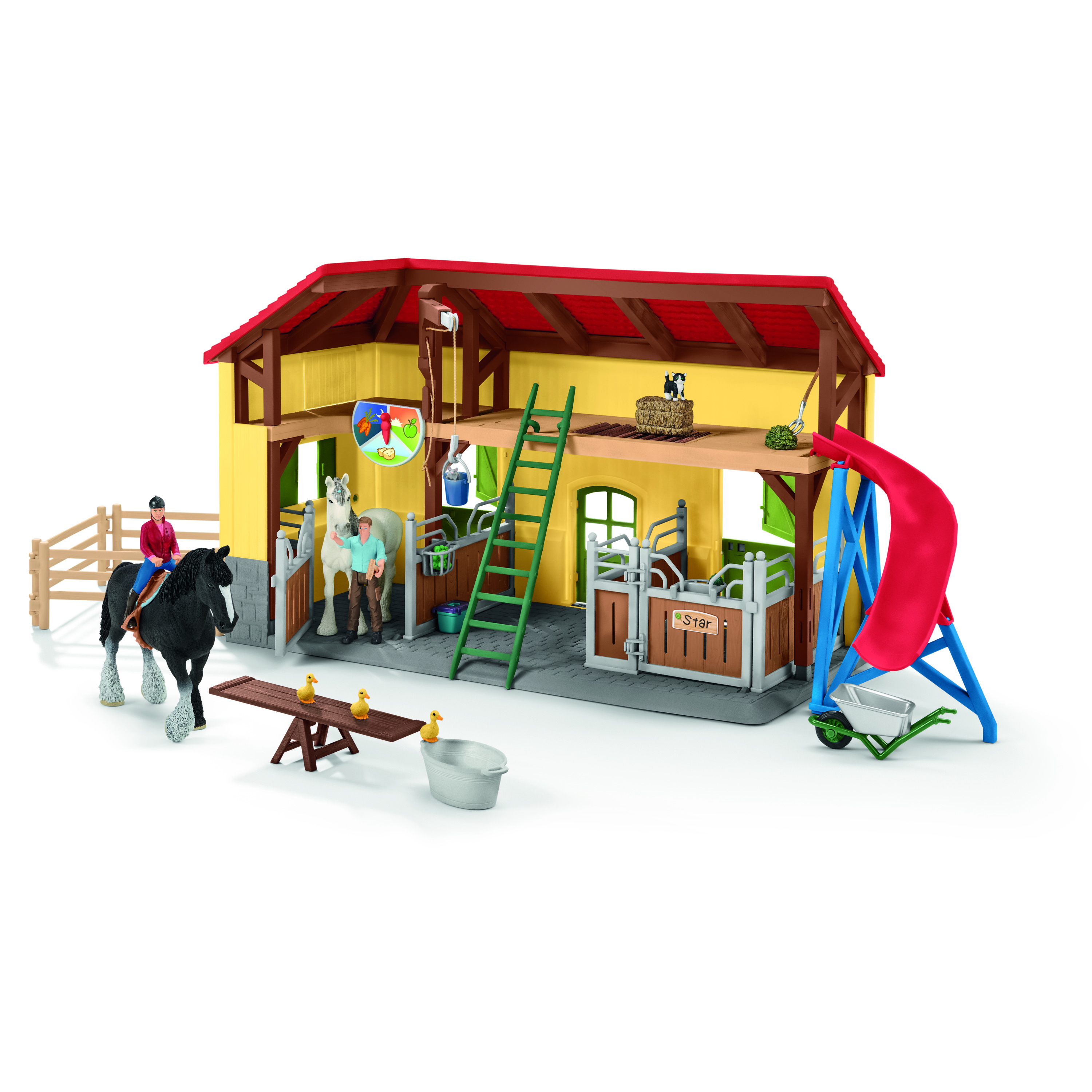 Click here to discover the full Schleich range.