Gift Wrapping Stats
It's the week before Christmas and more presents will be wrapped this weekend than any other! But with so much emphasis on sustainability at the moment, we thought we'd gather together some alternative Christmas Gift wrapping ideas.
What Can I Use Instead of Wrapping Paper for Christmas?
Instead of standard gift wrap, why not try some alternative Christmas gift wrapping materials?
Old newspapers, magazines, maps, and calendars can all make excellent alternatives to standard wrapping paper.
Brown kraft paper also makes lovely gift wrap. Plus it's fun to decorate and it can be recycled too.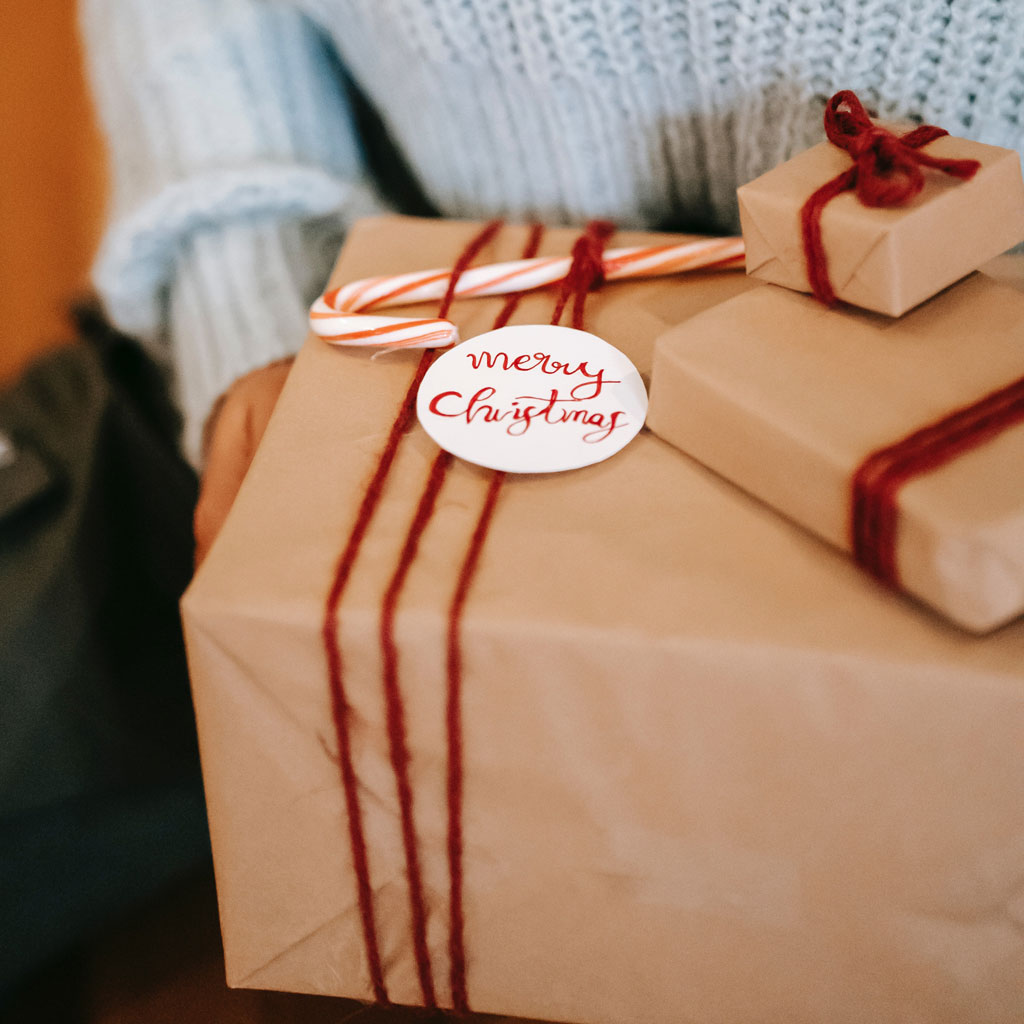 Apparently, we Brits will throw away (in total) what equates 108 million rolls of wrapping paper each year!
'Consumers in the UK will use 227,000 miles of wrapping paper each year – over 83km2 of this will end up in our bins.
This in turn means that the average household will get through four rolls of wrapping paper each.
Defra (the Department for Environment, Food and Rural Affairs) estimate that the paper used each year is enough to wrap the island of Guernsey.
Alternatively, the amount of wrapping paper thrown away could reach to the moon – equivalent to 384,400 km.
However, this figure has dropped from that reported in 2016, when the amount of wrapping paper UK consumers are estimated to have used was enough to wrap around the world 22 times.'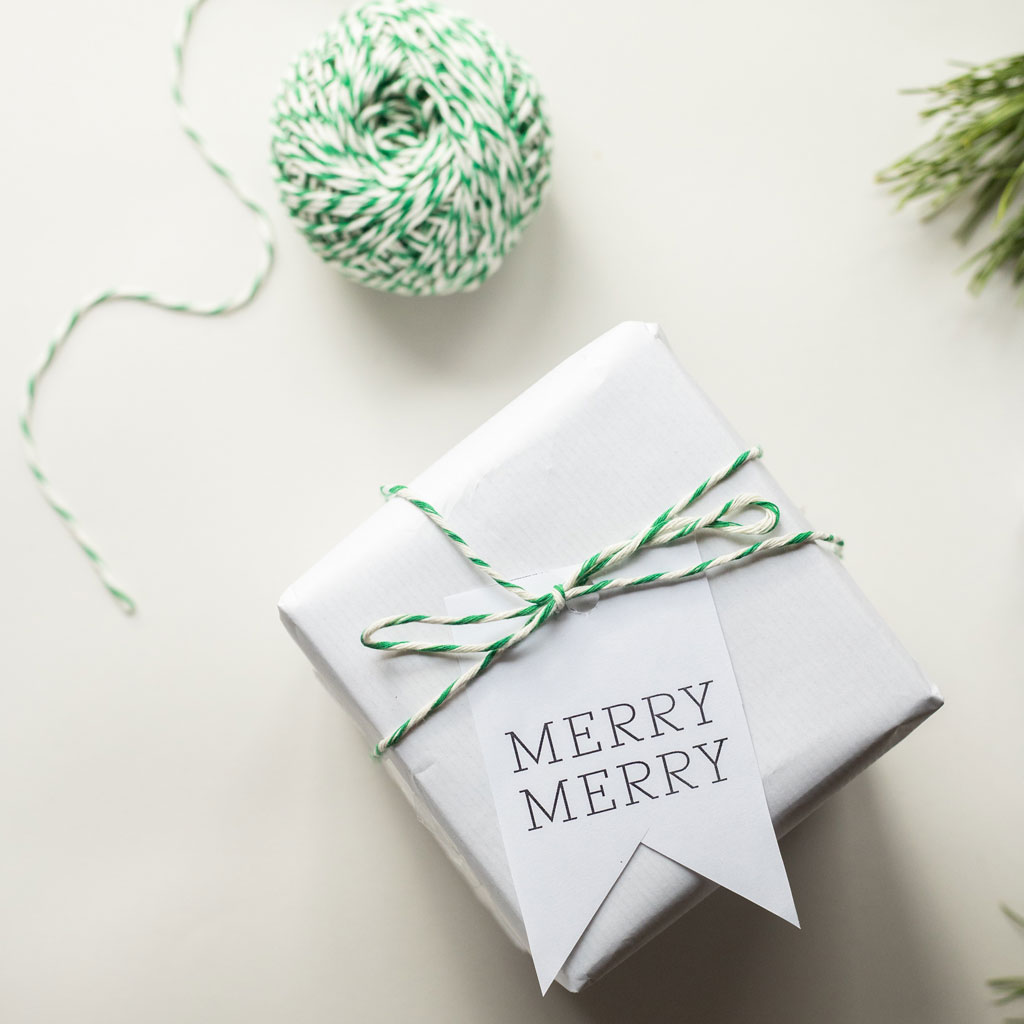 What Can I Use Instead of a Gift Wrapper?
Save up packaging from presents you've received throughout the year; or from deliveries from items you've ordered.
Or buy some cheap, Christmas themed fabric and wrap gifts in this, rather than wrapping paper.
Cheap Fabrics have got some gorgeous Christmas themed material; £4.15 for a whole 2M roll, and it can be used again and again!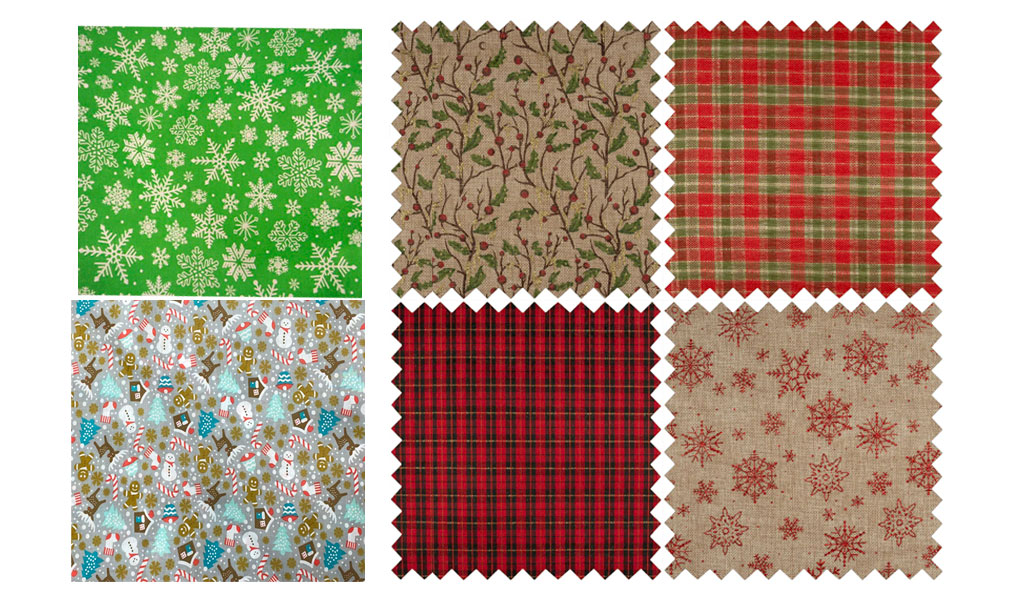 So just to recap, old paper, material — even sheet music — can be used to create lovely, and sustainable packaging for your Christmas gifts.
Brown Kraft Paper
Christmas Themed Fabric as Wrapping Paper
Old Magazines & Newspapers
Maps
Old Calendars
Old sheet music
All of the above are really unique ways to wrap presents — and won't cost the earth either.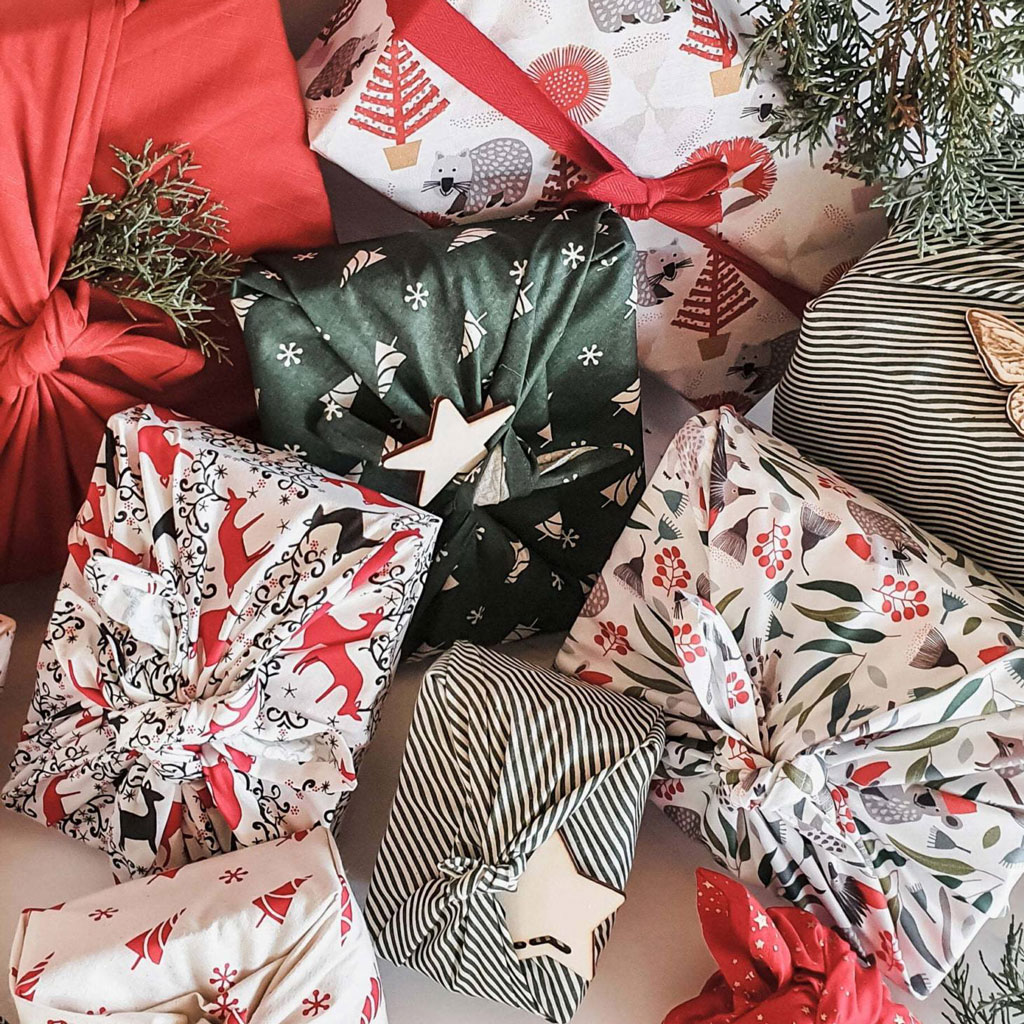 For some more alternative, why not check out this post.