Alternative Christmas Party Ideas
Want to get together with your friends to celebrate the festive season – without the stress of large scale party planning? Here are some tried and tested alternative Christmas party ideas to get you in the festive mood!
Hold a Christmas Card Writing Get-Together
Writing Christmas cards can be made so much more fun with friends! Gather together a few of your favourite pals, ask everyone to bring an edible Christmas treat (or two) and sit and have a gossip whilst writing your cards.
It's a really simple and relaxed way to have a pre-Christmas get-together. And you'll do something productive at the same time!
Attend a Wreath Making Workshop
Once the territory of the Women's Institute, there are now so many places offering wreath making workshops.
From village halls to National Trust locations, there is sure to be a local wreath-making class in your area.
Take a group of friends (and a bottle of Prosecco) along for a fabulously festive couple of hours.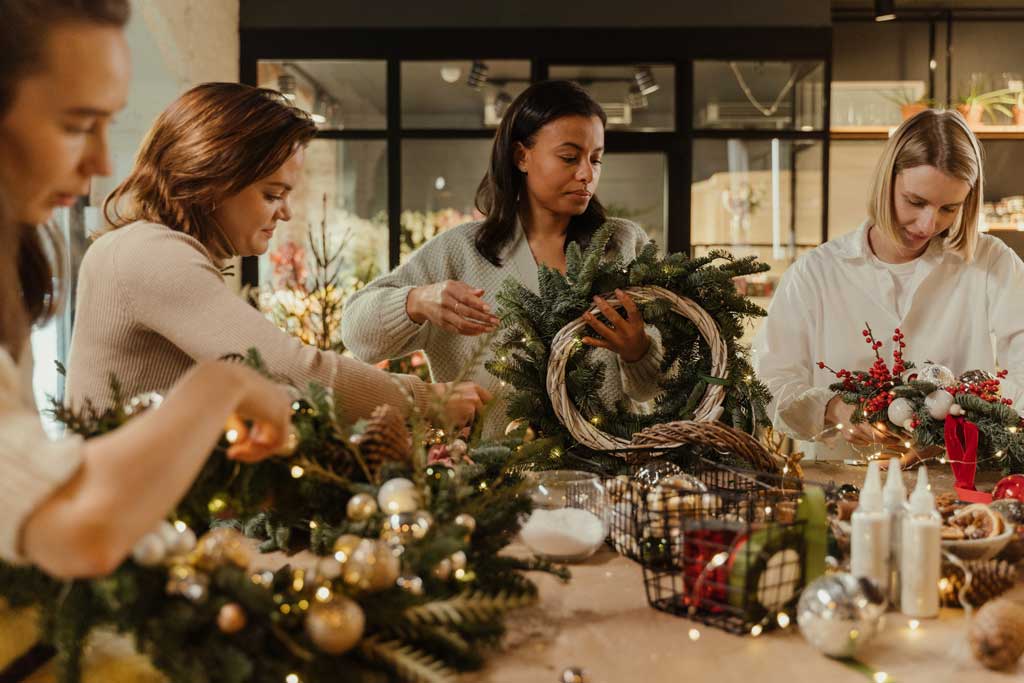 Organise an Ugly Christmas Jumper Party
Christmas jumpers have really gathered in popularity over the years but some are definitely more attractive than others! In fact, some Christmas jumpers are so ugly, you wouldn't want to wear them in public!
So to give these poor, ridiculed sweaters an outing – throw an ugly Christmas jumper party!
Invite your guests to wear their ugliest Christmas jumper and keep everyone entertained with festive music and snacks. If you're feeling inventive, you can even organise some party games. This works as a great alternative to an office Christmas party too.
Give a prize to the wearer of the 'ugliest jumper'; maybe a certificate or a brand new ugly Christmas jumper. Or, if you know someone who's a dab hand with the knitting needles, get them to make a tiny sweater and add it to a fake Oscar trophy!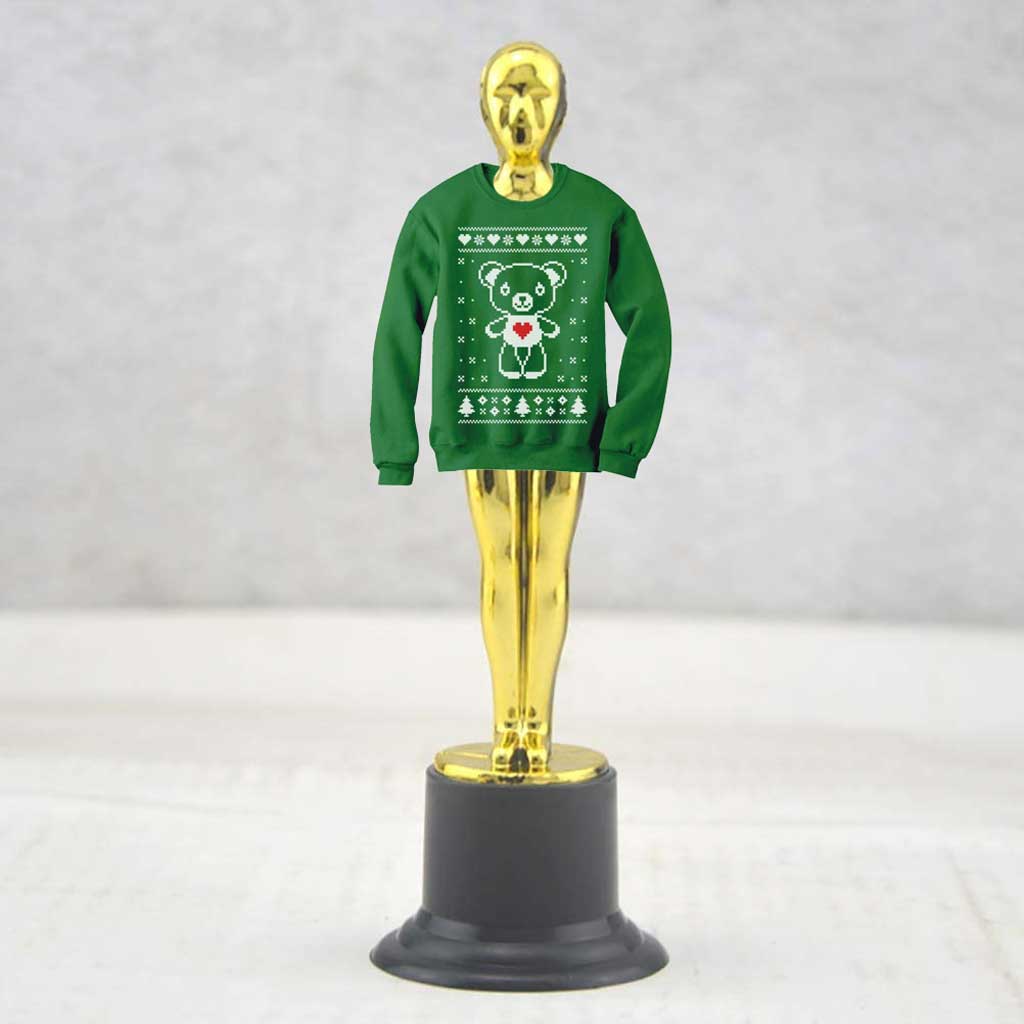 Host a Gingerbread House Making Day
For an alternative Christmas Party idea that you can even do with kids, organise a gingerbread house making day.
Everyone can bring along a gingerbread house kit (or if you're feeling generous, you can provide them). Then spend the afternoon assembling your houses. It's a really great way to catch up with friends, whilst keeping the kids entertained!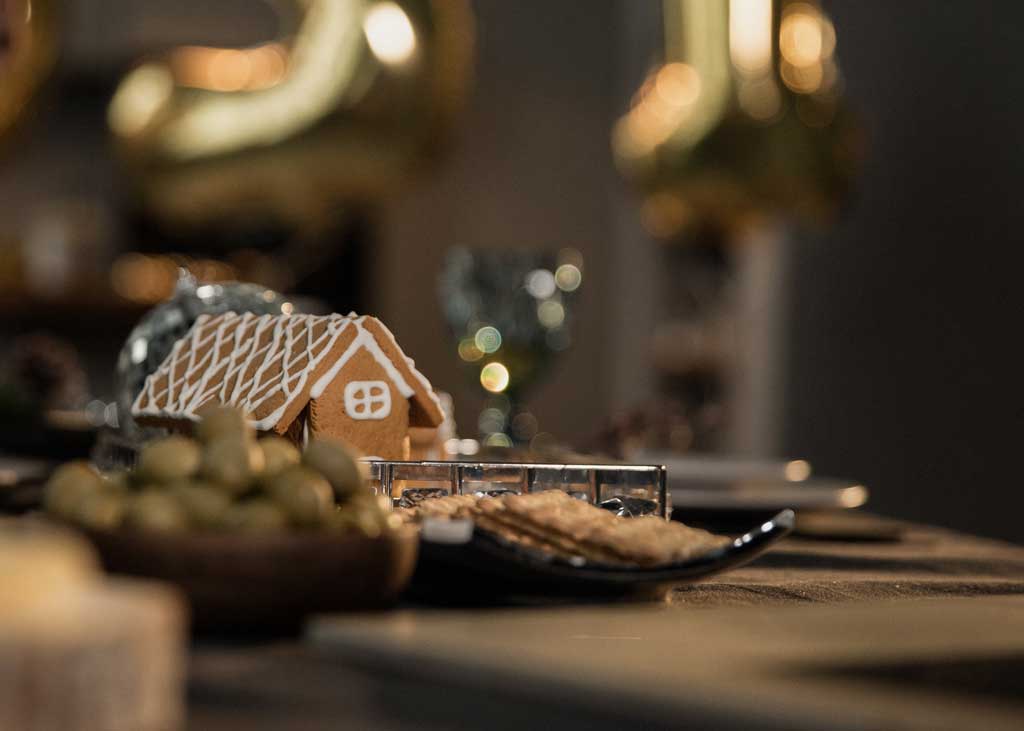 Any of the above ideas offer a great alternative to a standard Christmas party and won't cost the earth.
But also if you'd like a little get together with friends – and want to treat yourself with an early Christmas present – why not book a spa day?! The most indulgent winter treat and a great way of ensuring you feel nice and relaxed for the run up to the big day!