We are excited to share the category winners of the UK Mums TV Baby and Pre-school Awards 2023.
Best Gifts for New and Expecting Parents
Early Years Apparel Items
Best Decorative Items for the Nursery
These awards recognise and celebrate the best products available for parents and their little ones.
We are proud to present the winners of these three categories. We selected these products for their high quality, innovative features, and overall excellence.
Congratulations to all of the winners!
Best Gifts for New & Expecting Parents
In the Best Gifts for New Parents category, we have chosen products that are perfect for new parents. Or those expecting a new arrival. The selection includes items that serve practical needs as well as sentimental keepsakes.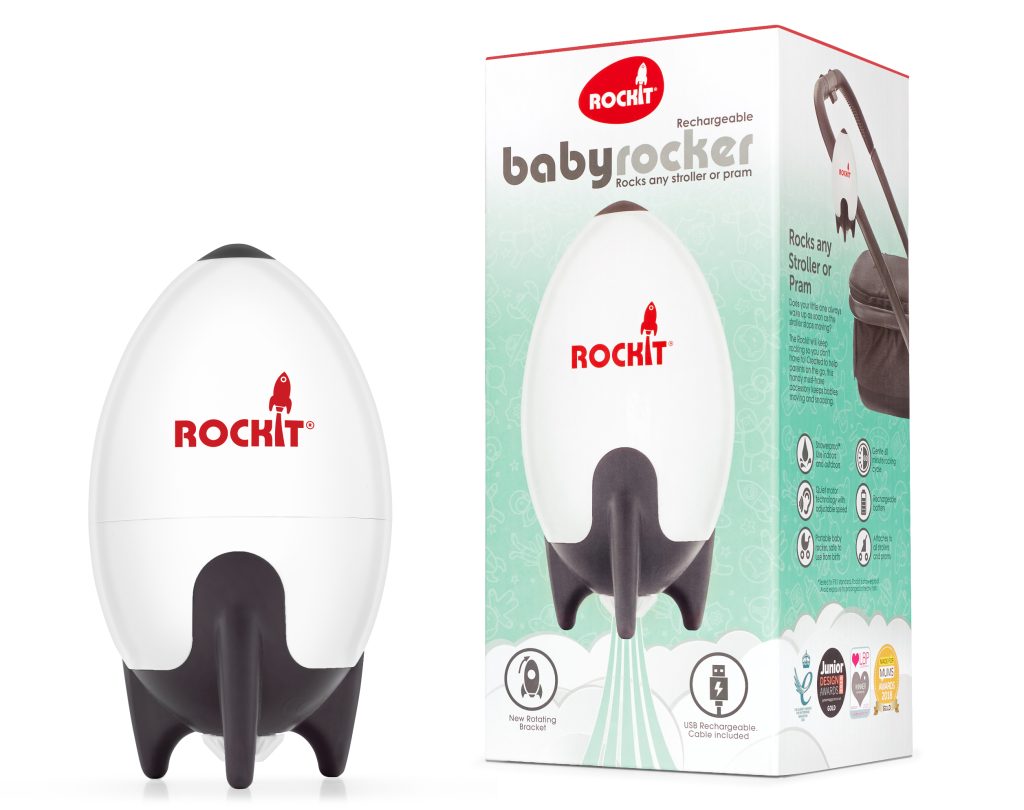 Joint Gold
Rockit Rocker (new rechargeable version)
(RRP £49.95) from Rockit
About the product: Rockit keeps babies moving and snoozing. Simply attach it to any pram or stroller. Push the button, and adjust the speed to gently rock your baby, just like you would.
You can use it indoors and out. And scientific tests show the soothing movement is gentler than a pushchair moving over paving stones. It costs just £49.95 and what's more, it's now rechargeable so no need to buy batteries.
Our tester said:
"Nice sleek design – gentle rocking motion. The baby usually wakes up when her pushchair stops. But this did help keep her asleep for a good while longer. I really like that it is rechargeable. I even charge it in the car, which is great! Would certainly recommend."
You can read our full Rockit Rocker review here.
Joint Gold
(RRP £59.99) from VTech
About the product: Sleep training programme; Personal voice recordings; Sweet songs and natural sounds; Multi-colour night light & glow-on-the-ceiling projection; Bedtime storytelling function; Set light & sound profile LED clock & temperature display; Volume control; Auto-off timer; Rechargeable battery included. Connects to a smartphone app via Bluetooth.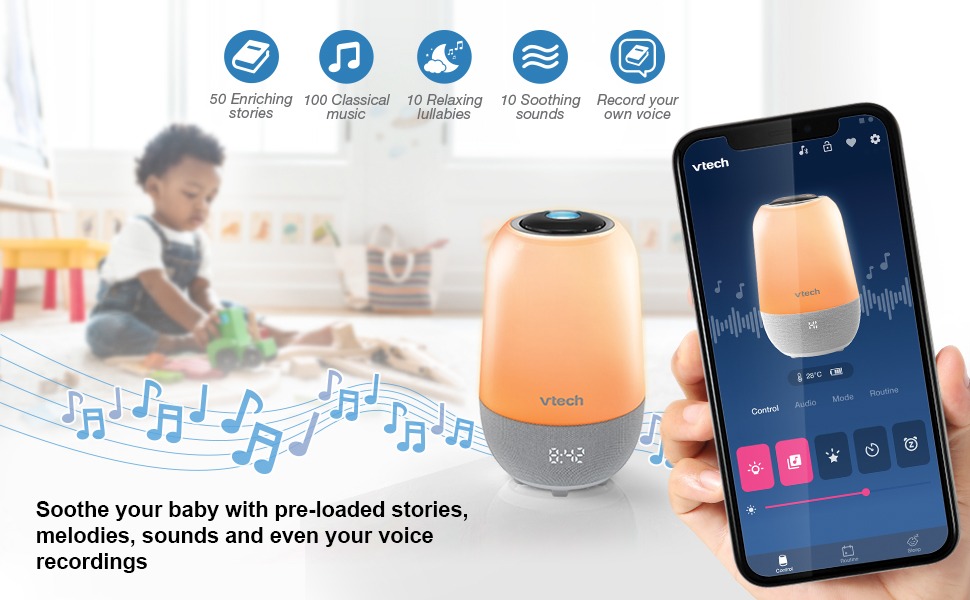 The product also features 40 Bedtime stories. 100 classical music. 10 lullabies. 10 natural sounds pre-set into the unit and 10 natural sounds, which are pre-set into the unit.
Plus the ability to create personal voice recordings. Set light & sound profile LED clock & temperature display.
Our tester said:
"The app was very easy to download and pair. Once in the app, the instructions were very intuitive. Love the fact you can schedule and save preferences. Also like that it is very sleek and has a modern design that would fit into any nursery!"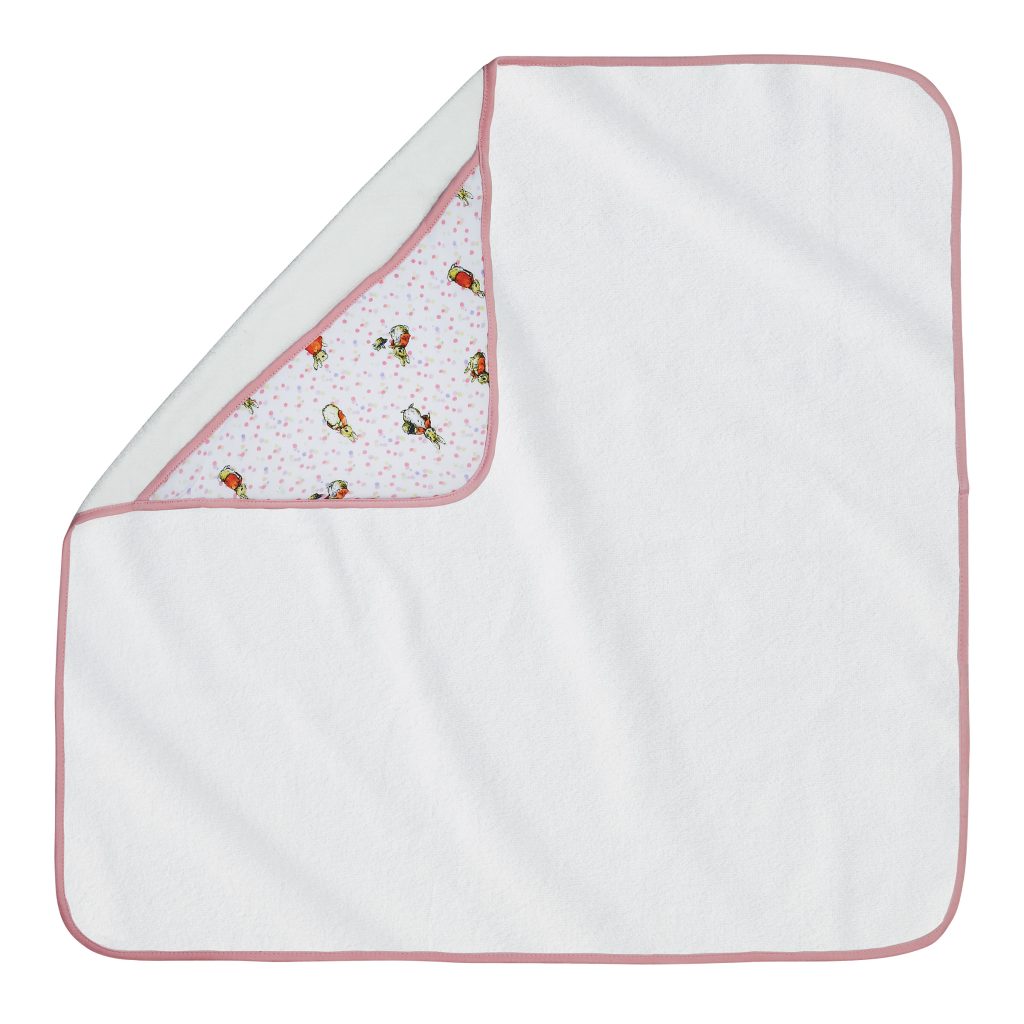 Joint Silver
Beatrix Potter Gifts by Enesco Flopsy Hooded Towel
(RRP £19.95) from Enesco
About the product: The Flopsy hooded bath towel is perfect for bathtimes. It will keep your little one wrapped up warm and snug after bath time.
Made from an ultra-soft and cosy bamboo cotton, terry fabric. (70% cotton and 30% bamboo). With Flopsy artwork on the hood.
This a great gift idea for a newborn and parents-to-be.
Enesco is proud to present its brand-new licensed Peter Rabbit Baby Collection. They worked closely with Penguin to create the totally exclusive artwork. And the new collection follows the theme 'Come Rain or Shine.'
Joint Silver
Personalised Pink Splash, Snuggle & Cuddle Gift Set
(RRP £80) from My 1st Years
About the product: Designed to make the transition from bath to bedtime as smooth as possible. The lovely set includes a classic hooded robe and a bunny soft toy. Plus a bath towel complete with bear ears on the hood. Personalise with a child's name for the perfect gift. And a stylish bedtime routine.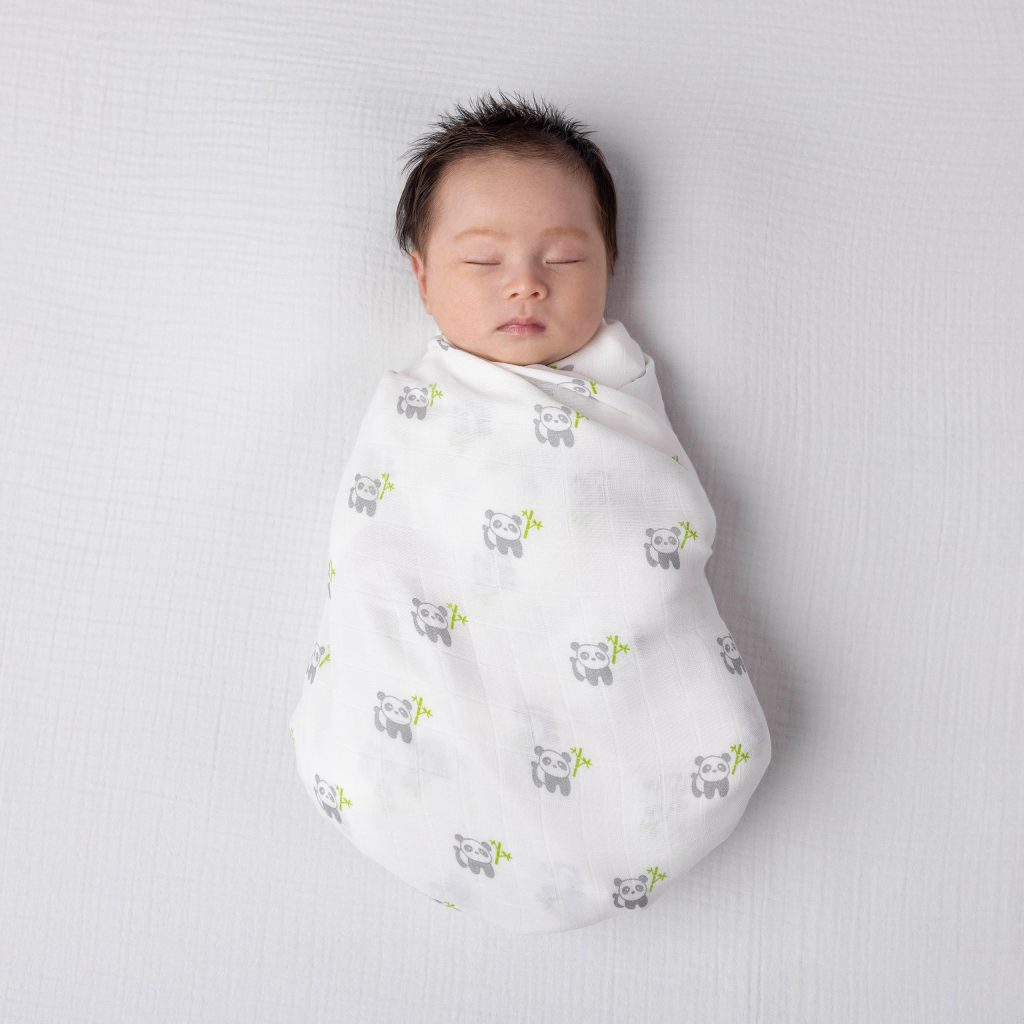 Bronze
KIKI & SEBBY Bamboo muslin swaddles
(RRP £44.95) from Angel Baby Box
About the product: Our OEKO-TEX certified Bamboo Cotton Muslin Swaddle Blankets offer unbeatable comfort and style, Our OEKO-TEX certified Bamboo Cotton Muslin Swaddle Blankets offer unbeatable comfort and style, to make them hypoallergenic, lightweight, and breathable.At 120cm x 120cm, they're perfect for swaddling and as a stylish accessory for prams, Moses baskets or car seats. Available in three exquisite designs of KIKI & SEBBY, Panda, and Puffin, they're the ultimate gift of luxury for parents and babies!
Highly Commended
(RRP £17.99) from Feel The Glow
About the product: A 52 card deck, each card has an individually illustrated, uplifting pregnancy affirmation. The cards are designed to offer love and support during pregnancy, birth and beyond. They can help people to deepen their connection and love for themselves and their baby and act as reminders of the strength, beauty and power pregnant people and parents possess during this incredibly special time. They come with an intro card and beautiful presentation box.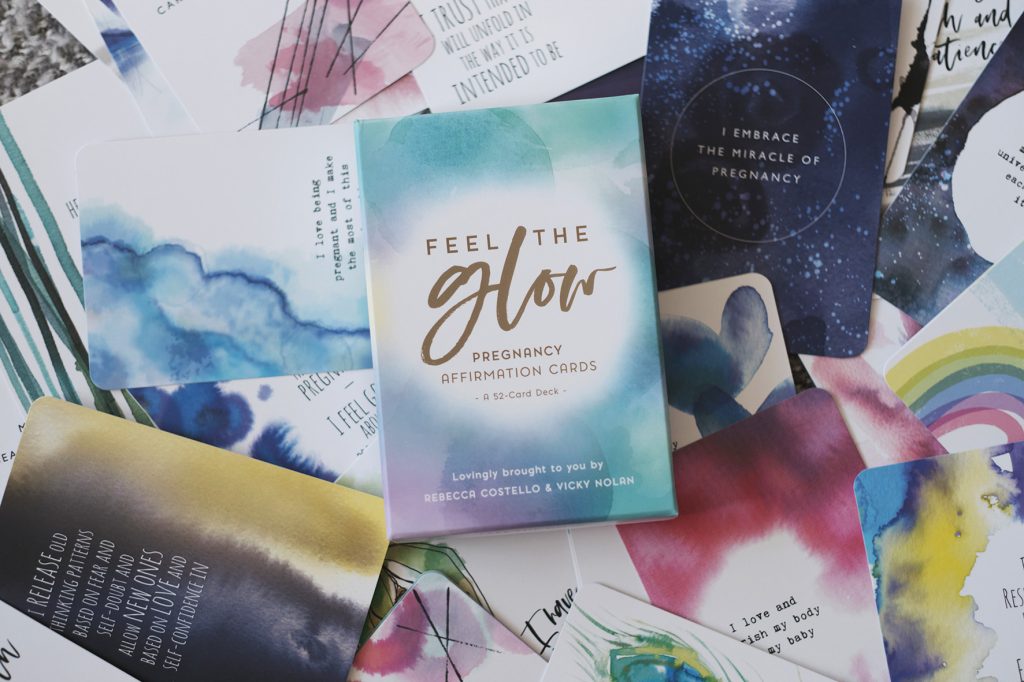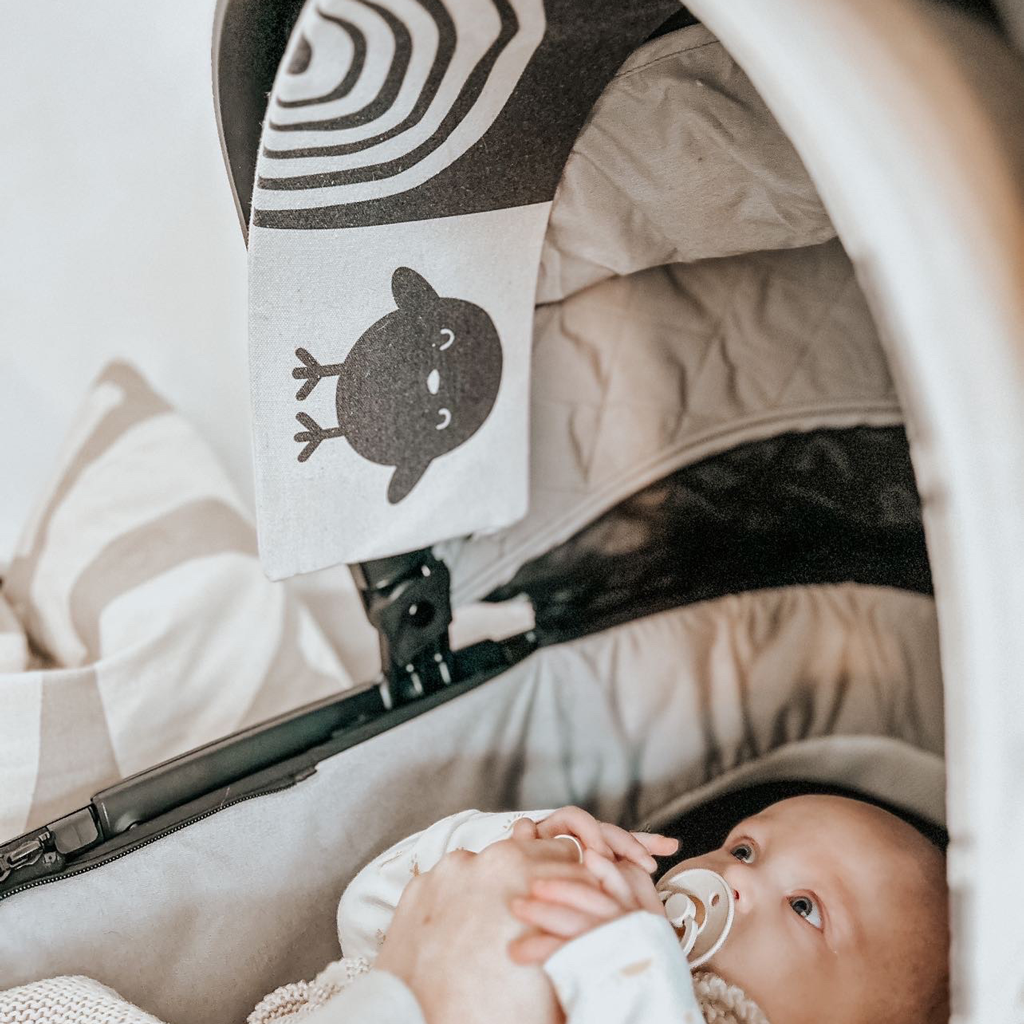 Highly Commended
(RRP £20.99) from Eyas London
About the product: Montessori sensory image gallery that clips onto the hood of the pram.
First of-its-kind image gallery that clips to pram roof (instead of lying on base of bassinet).
Paediatrician approved to provide the right level of visual stimulation. Compatible with all prams.
Best Decorative Items for the Nursery
In the Best Decorative Items for the Nursery category, we have selected products that add a touch of style and personality to any nursery. From wall art to bedding sets, these decorative items are sure to create a cosy and welcoming space for both baby and parents.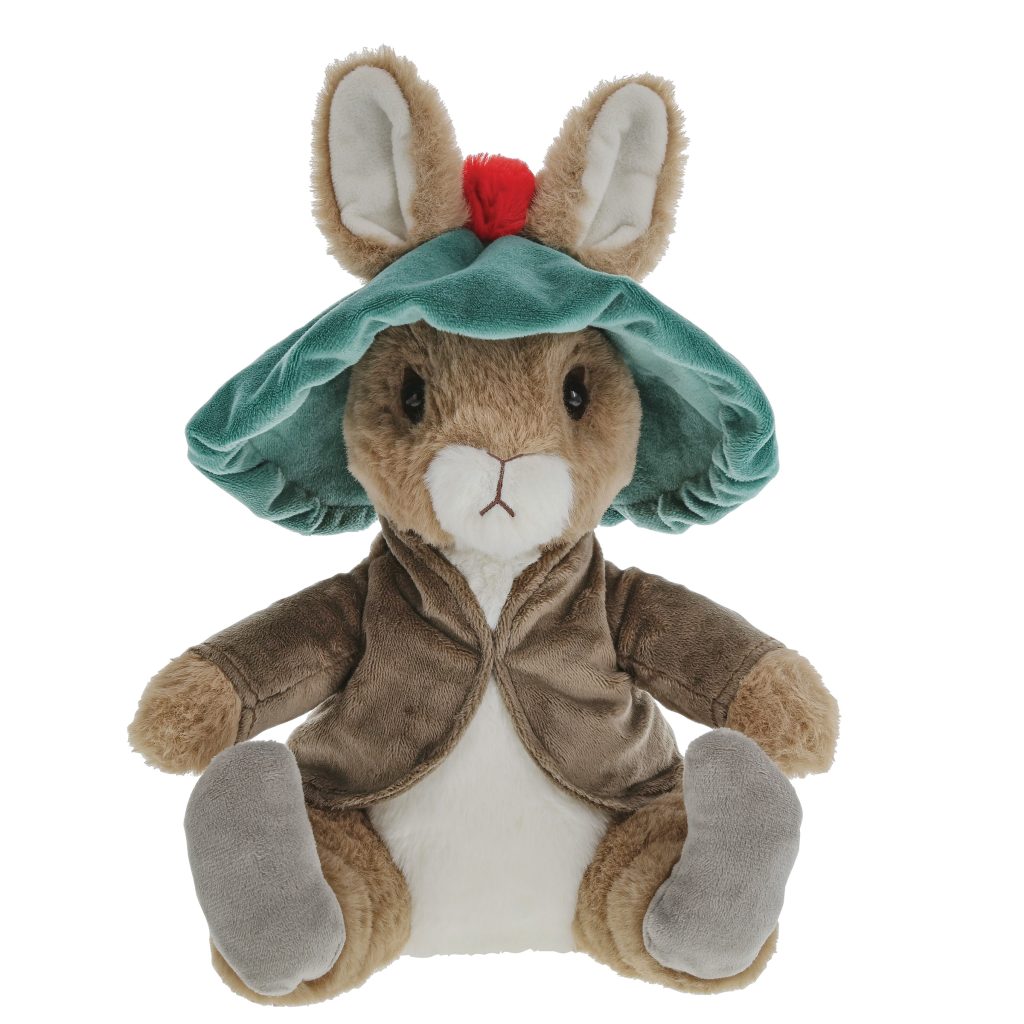 Gold
Benjamin Bunny Large by Beatrix Potter
(RRP £25.00) from Enesco
About the product: This Benjamin Bunny soft toy is made from beautifully soft fabric and is dressed in clothing exactly as illustrated by Beatrix Potter, wearing a dusty brown jacket. The Peter Rabbit collection features the much loved characters from the Beatrix Potter books and this quality and authentic soft toy is sure to be adored for many years to come. This product is suitable from age 1+, hand washable and CE marked. Height: 30.0cm
Our tester said:
"A classic character that will take pride of place in any child's nursery. It's so beautifully made and would make a fantastic gift for new parents. Once the child is old enough – he's a cuddly companion to be cherished!"
Silver
(RRP £29.95) from My Nametags
About the product: Watch your child grow with a My Nametags Height Chart! Our height charts are easy to apply, reposition and remove and come in adorable themes. You won't believe how much they are growing!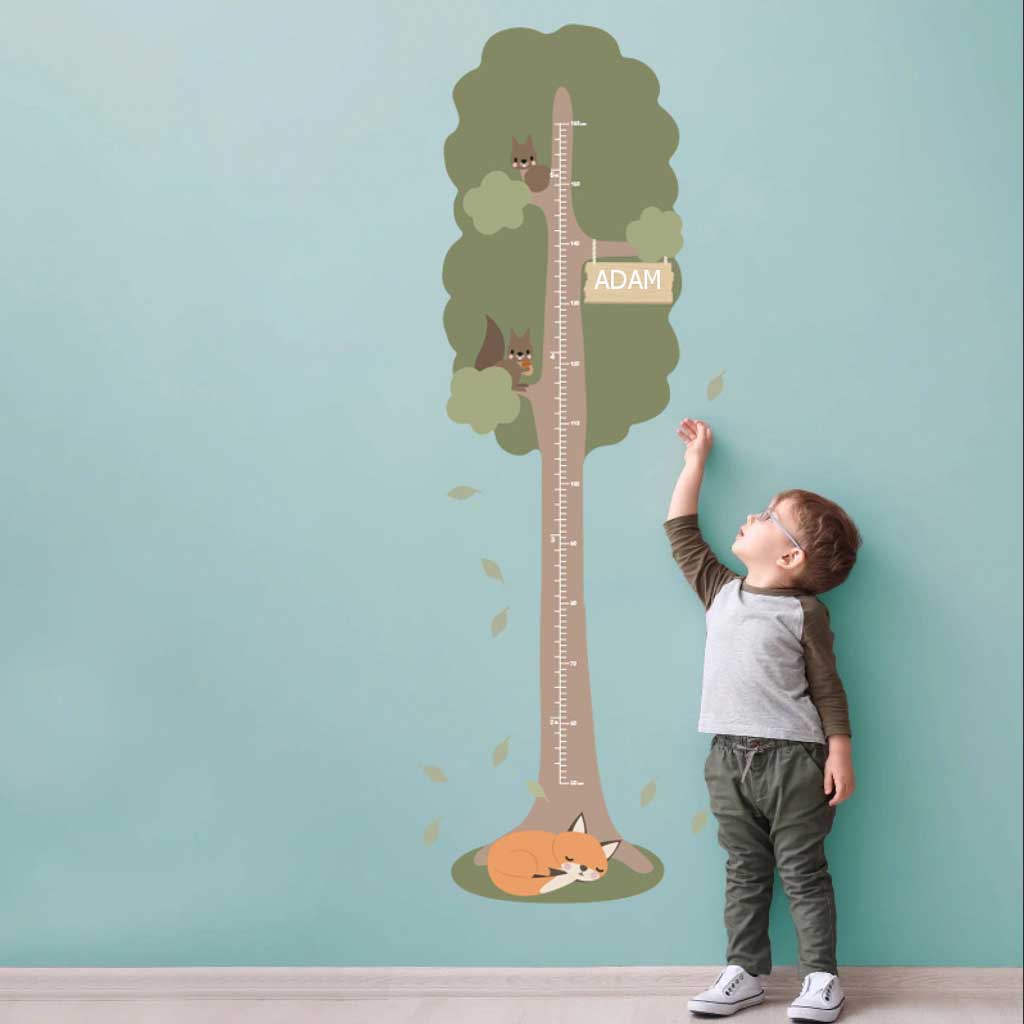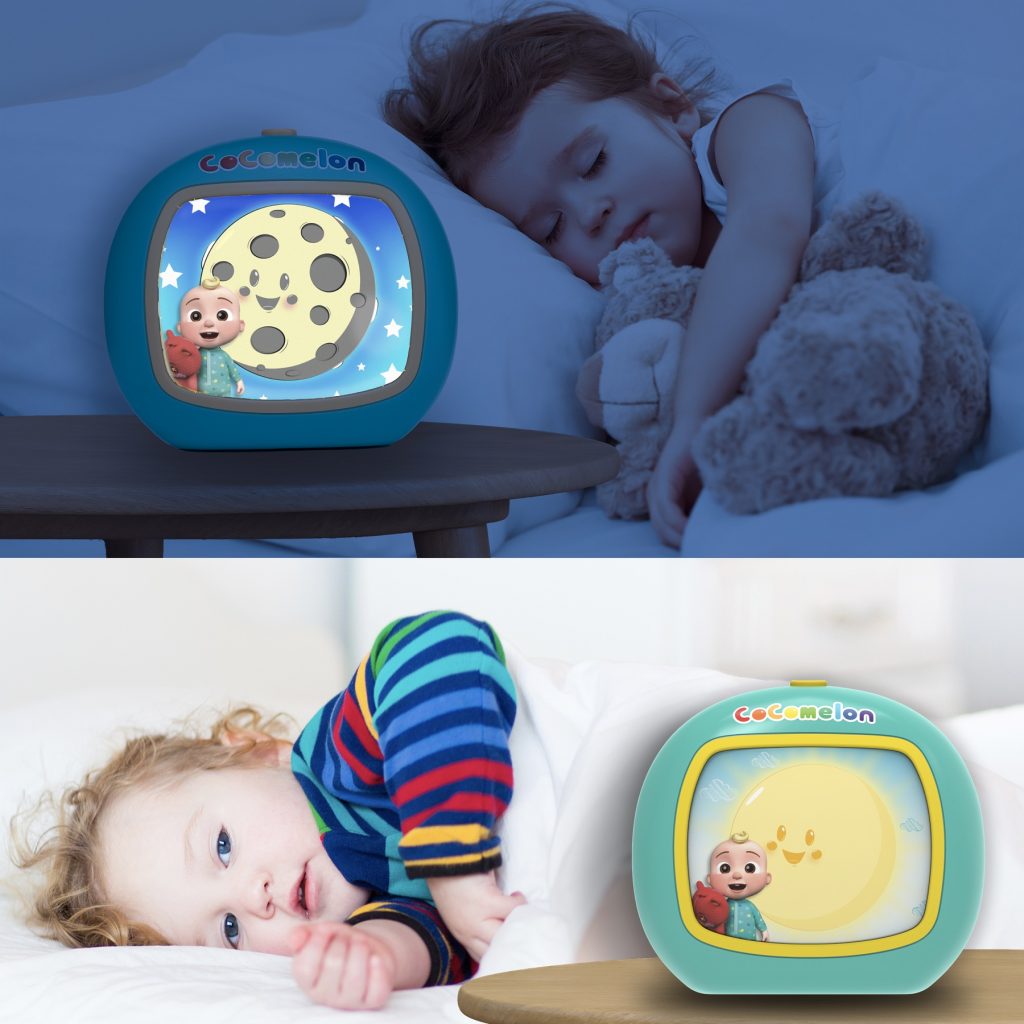 Bronze
Lullaby Labs Sleep Trainer (in Peppa, CoComelon and other brands)
from Wow! Stuff
About the product: The Lullaby Labs Sleep Trainer, from Wow! Stuff, combines scientific innovation with brands children love.
This ultimate Sleep Trainer has an easy-to-set digital clock. It allows parents to set the time they would like their child to get out of bed in the morning.
When it's time for children to get a good night's sleep, press the button on the top of the Sleep Trainer, which will then allow a short lullaby to play signalling to little ones that it's time for bed. (This feature has an optional music setting/no music setting).
Once the music starts to let children know it's time for bed, the night light comes on (the moon glows softly) and for example in CoComelon brand, JJ in his pyjamas will magically appear next to the moon.
When it's time for the child to wake up the light will turn off, the moon will disappear and the sun will be visible next to JJ in his daytime clothes!
Best Early Years Apparel Products
The Best Early Years Apparel category features clothing and accessories for babies and toddlers. From stylish outfits to comfortable sleepwear, these products are designed with both fashion and function in mind.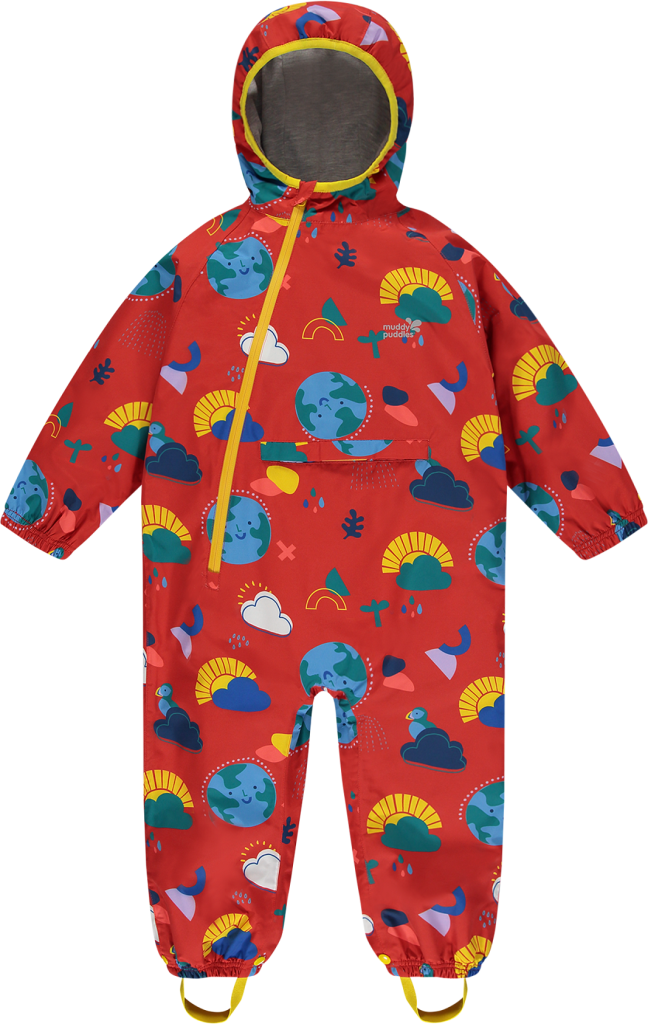 Joint Gold
Muddy Puddles EcoLight Recycled Puddlesuit
(RRP £43.00) from Muddy Puddles
About the product: The EcoLight puddlesuit is made from recycled materials and ideal for children who love to splash around outside, keeping them comfortably dry whatever the weather. The waterproof exterior is tested up to 10,000mm to keep even the heaviest rain storms out, while the inner lining is breathable to 3000g/m2. The suit packs into its own pocket, making it convenient to carry on the go. All our range is designed to last and be passed on.
Our tester said:
"Brilliant suit, although size 2-3 fits our granddaughter who is not a small aged 4 ½. Quality is good – we liked the elastic cuffs and the removable stirrups to keep the legs down! Washes well. Would certainly recommend."
Joint Gold
Personalised Giraffe Towelling Robe
(RRP £31.00) from My 1st Years
About the product: This amazing personalised giraffe towelling robe is cute, practical, and so unique. This 100% cotton yellow robe feels super-absorbent, cosy, and soft, making it a great choice for those with sensitive skin. With long sleeves, two pockets, and a belt. The cosy hood features an embroidered face, two ears, and furry horns, making your little one look just like their favourite long-necked animal.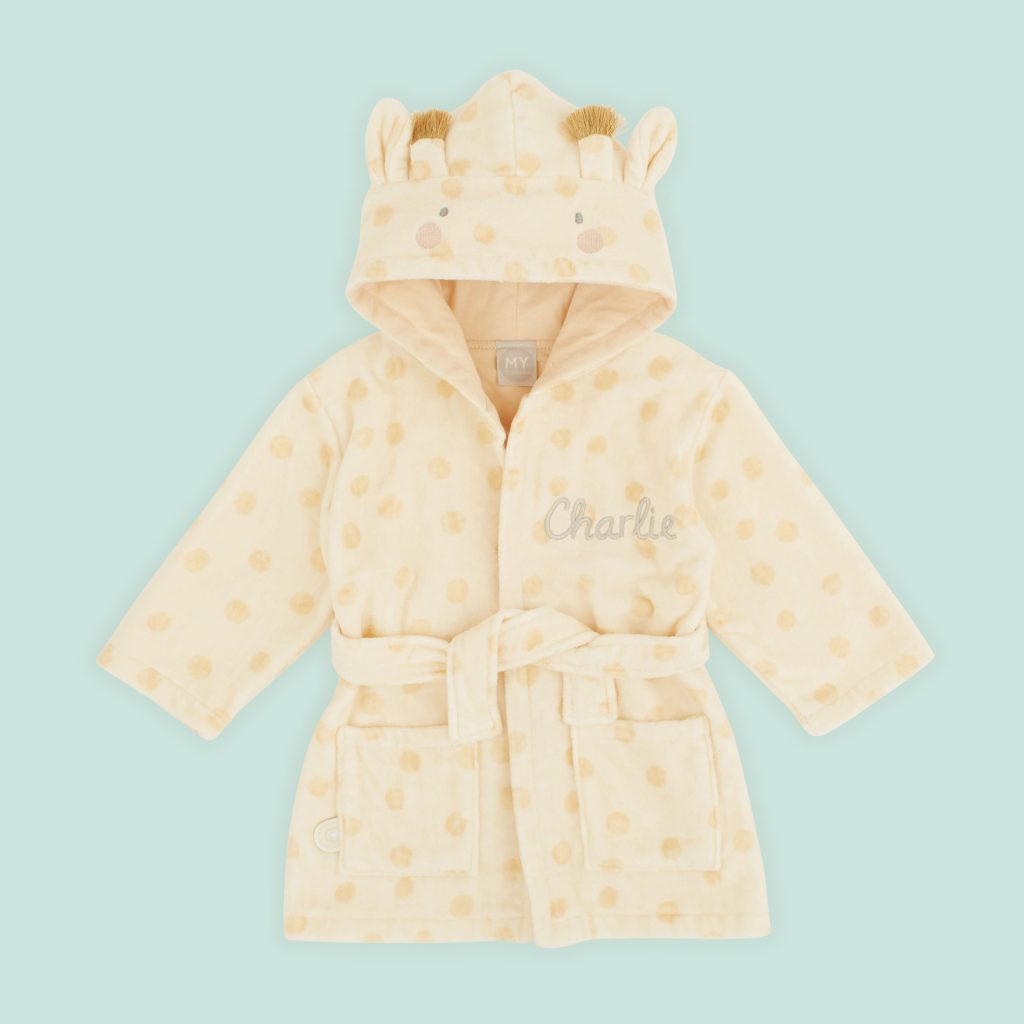 Customise with the name of a child to create a special and memorable gift. Adding a personal touch will make it even more meaningful.
Our tester said:
"This towelling robe is super-soft and gentle on skin. I love that I can customise it with a name. And the fact that it comes in a beautiful presentation box makes it an ideal gift. As someone who has ordered from My 1st Years previously, I can say it's yet another fabulous item for children in their early years. We would 100% recommend both the robe and the brand itself."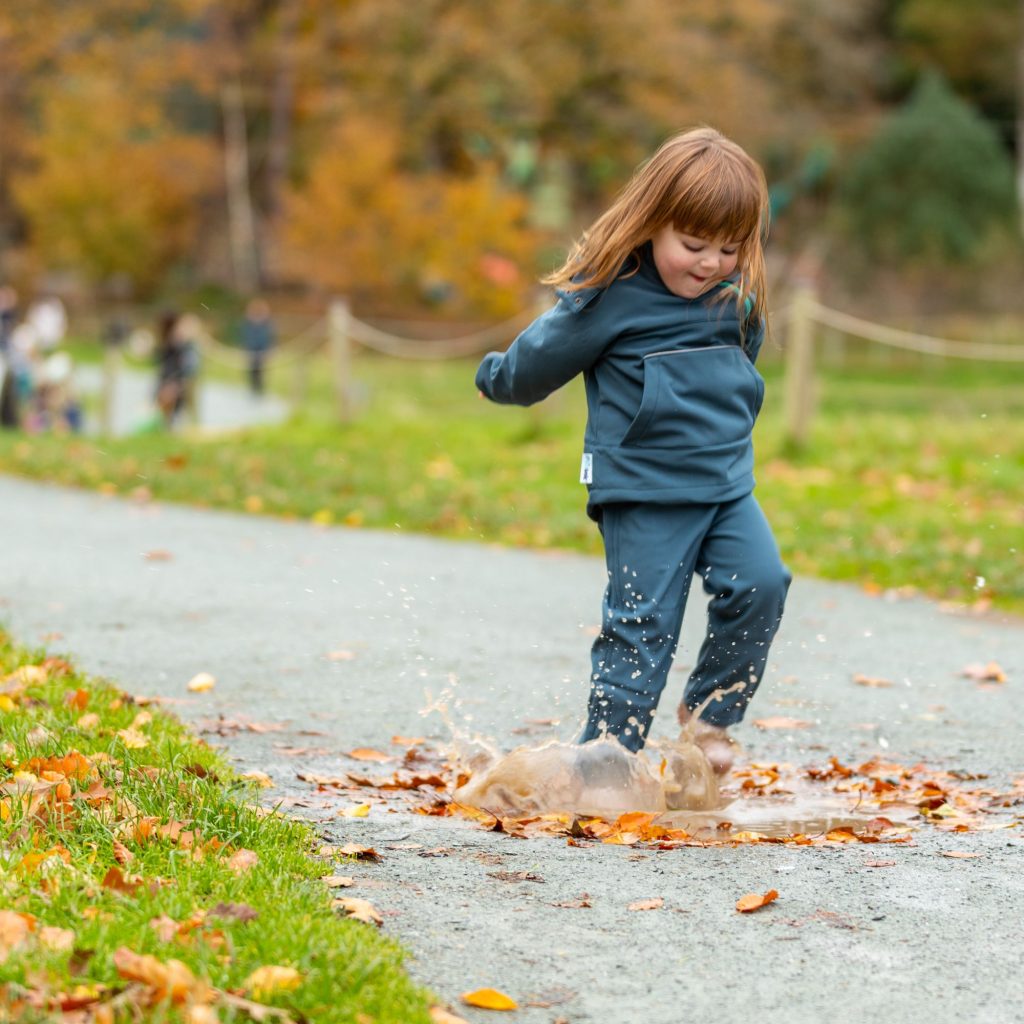 Silver
(RRP from £30 – £74) from Kidunk
About the product: The simply clever design as a zip together top and bottom concept which is patented and is unique to the brand making dressing a breeze.
The Kidunk jacket and trousers can be worn separately. Or zipped together to make a waterproof and cosy all-in-one puddle suit. This simple adaptability gives the Eco Suit triple the functionality – it's a school coat, paddle-proof trousers AND a super snowsuit.
Parents can now purchase one set of outdoor wear for their children, that will prepare them for any activity until summer. An outdoor-loving mum collaborated with nurseries and forest schools to design this innovative concept, which is made entirely of 100% recycled materials.
Bronze
Splash About Happy Nappy Sunsuit
(RRP £24) from Splash About
About the product: The Happy Nappy Sunsuit is a unique combination of a cool, lightweight Nylon-Lycra body teamed with a leak-proof swim nappy. Perfect for holidays when babies are in & out of water; this sunsuit offers UPF50+ sun protection and the award-winning. Perfect for holidays when babies are in & out of water; this sunsuit offers UPF50+ sun protection and the award-winning swim nappy provides maximum protection against unwelcome leaks. No disposables needed with this 2-in-1 sunsuit and sun cream is only needed on exposed skin. Quick drying and made from premium fabric that won't fade, this sunsuit lasts as long as it fits your child(ren)!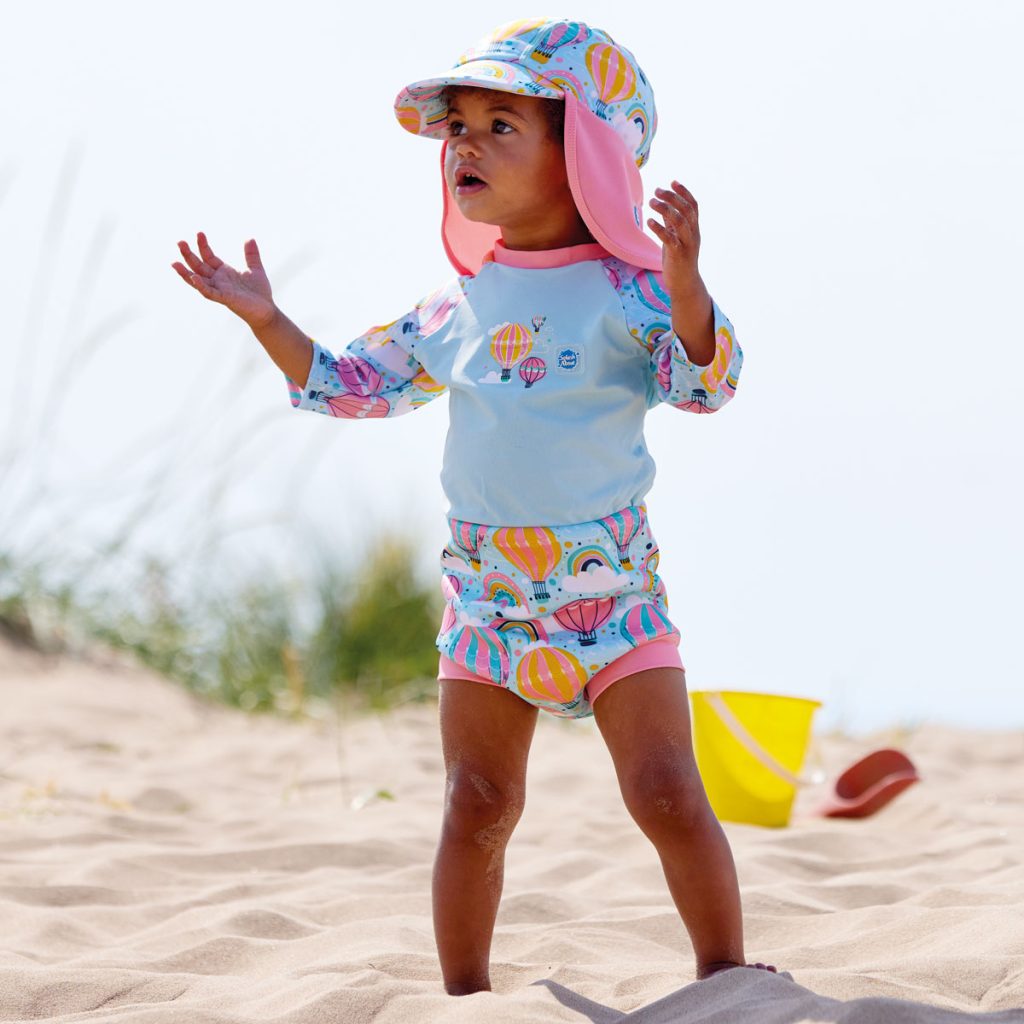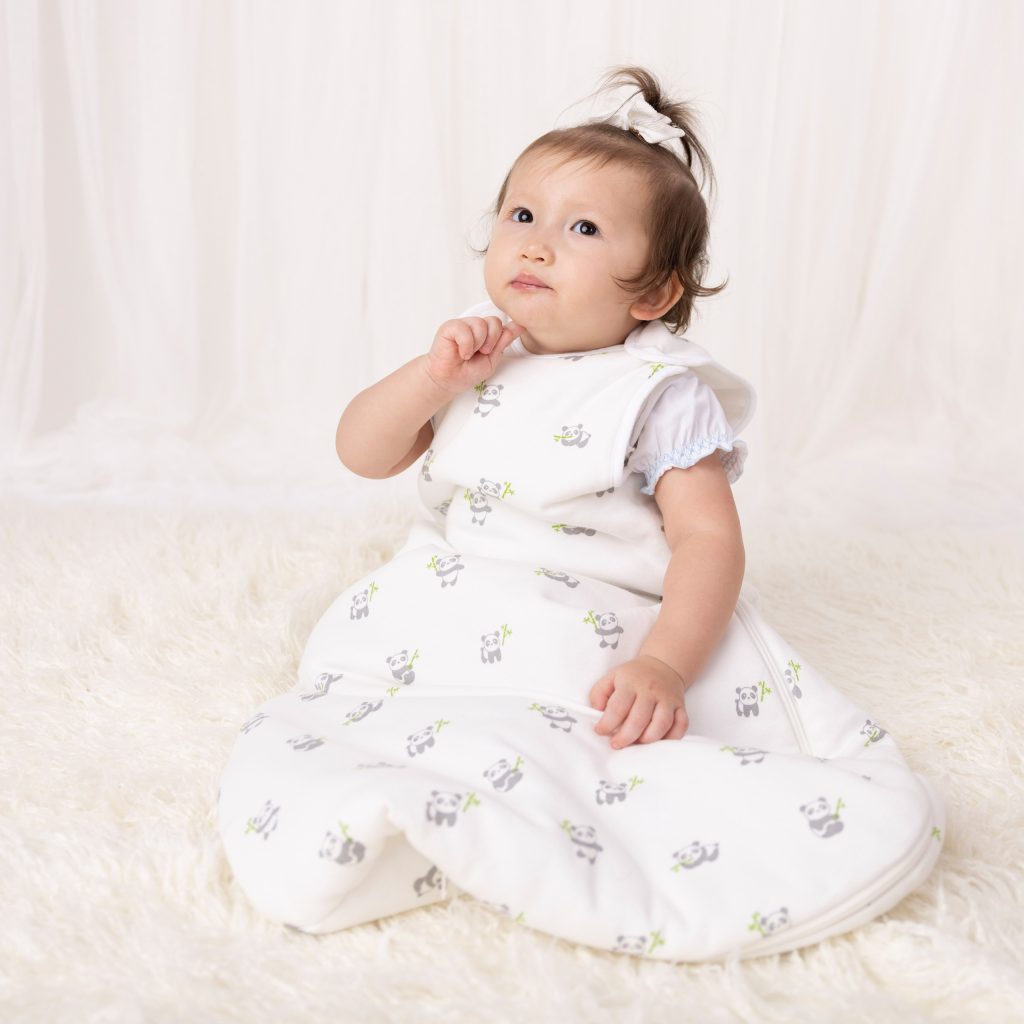 Highly Commended
KIKI & SEBBY 2.5 TOG Sleeping Bag
(RRP £54.95) from Angel Baby Box
About the product: Introducing the luxurious KIKI & SEBBY® 2.5 TOG sleeping bag, offering unparalleled comfort and warmth for a precious little one.
Crafted from velvety soft, breathable Interlock Honeycomb Jersey Cotton, this beautiful sleeping bag is soft on a baby's delicate skin.
While the machine-washable design ensures effortless maintenance. Featuring an elegant zippered front for effortless dressing and nappy changes. It has adjustable shoulder snaps for a tailored fit. The sleeping bag grants ample space for movement, guaranteeing a blissful slumber.
Perfect for parents of new babies, this sleeping bag is indispensable for nurturing the baby's ultimate rest.