Looking for the best early years toys on the market today? Check out our hotly anticipated 'Baby & Preschool Award Winners', in the Best Early Years Toys category.
With no shortage of toys on the market, it can be tough to pick the ones that offer the best value; in terms of cost, play, and developmental benefits.
Luckily, as part of this year's UKMUMS.TV Baby & Pre-School Awards, our squad of families and teachers have been putting top toys to the test.
And, after several months of deliberation, our families are ready to deliver their verdict. Here are the early years toys that are worthy of award status!
Creative Play & Water Play
Some of children's best-loved play patterns include creative play and water play.
Therefore, it should be no surprise that toys of this sort are plentiful.
In fact, of all the toy categories, our testers said this was one of the trickiest to judge, as there were so many great toys to choose between.
But, after much deliberation, a decision has been reached.
Here are this year's Best Early Years Toys in the Creative Play & Water Play Category…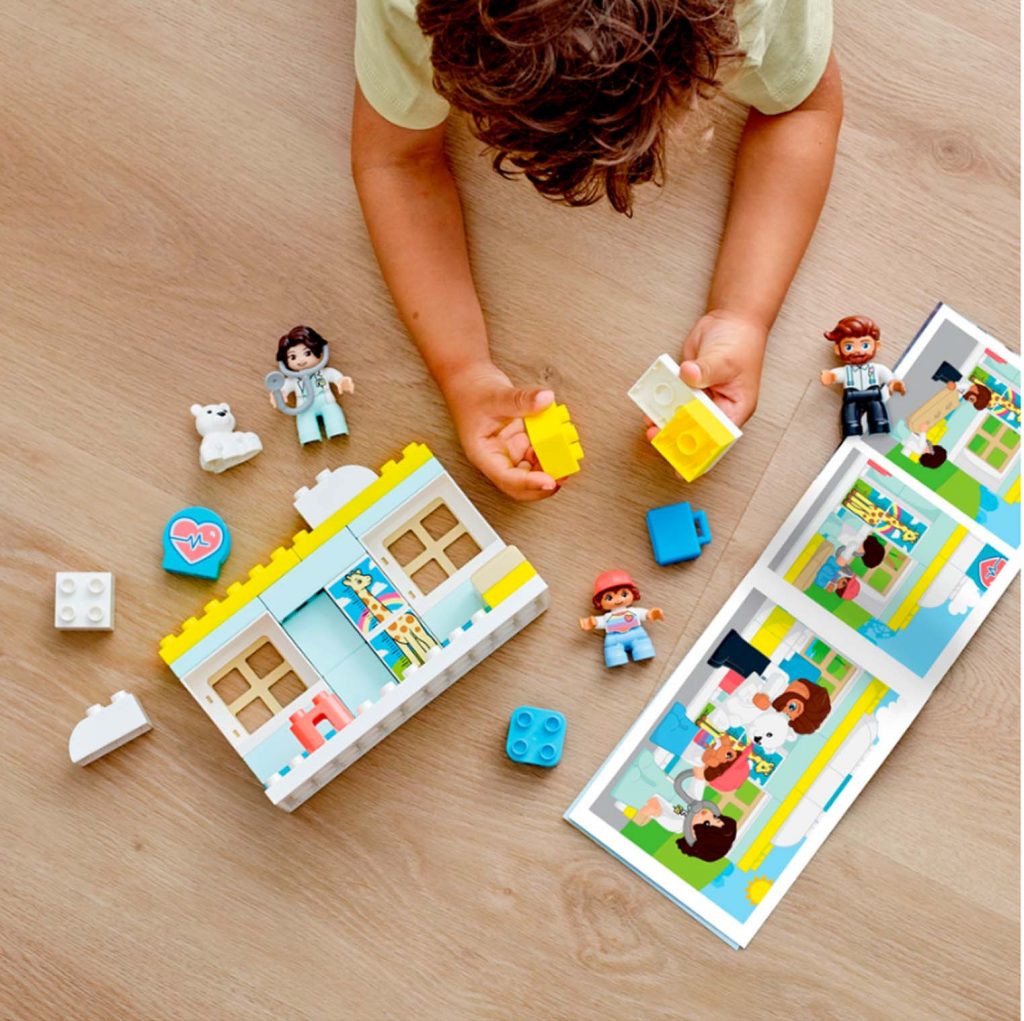 Gold
LEGO DUPLO Doctor Visit(RRP £17.99) by The LEGO Group
About the product: Little doctors and nurses will love the fun activities and friendly physician that feature in LEGO DUPLO Rescue Doctor Visit. This versatile playset is also an excellent way to prepare youngsters aged 2+ for a visit to the doctor. Introducing pre-schoolers to the fun activities that occur at a health clinic, this playset is all about the importance of good health and caring behaviour, which makes it ideal for developing kids' social and emotional skills.
What our tester said: "Excellent playset promoting imaginative play.
Young children can assemble it fairly easily with the pieces being great and sturdy for small hands.
Colourful with great detail and excellent role playing opportunities to help reassure youngsters about visits to see the doctor or nurse."
Joint Silver
Toomies Bubble & Bake Bathtime Kitchen (RRP £19.99) by TOMY
Duck On Call – 70914 Fire Brigade Emergency Vehicle (RRP £29.99) by Playmobil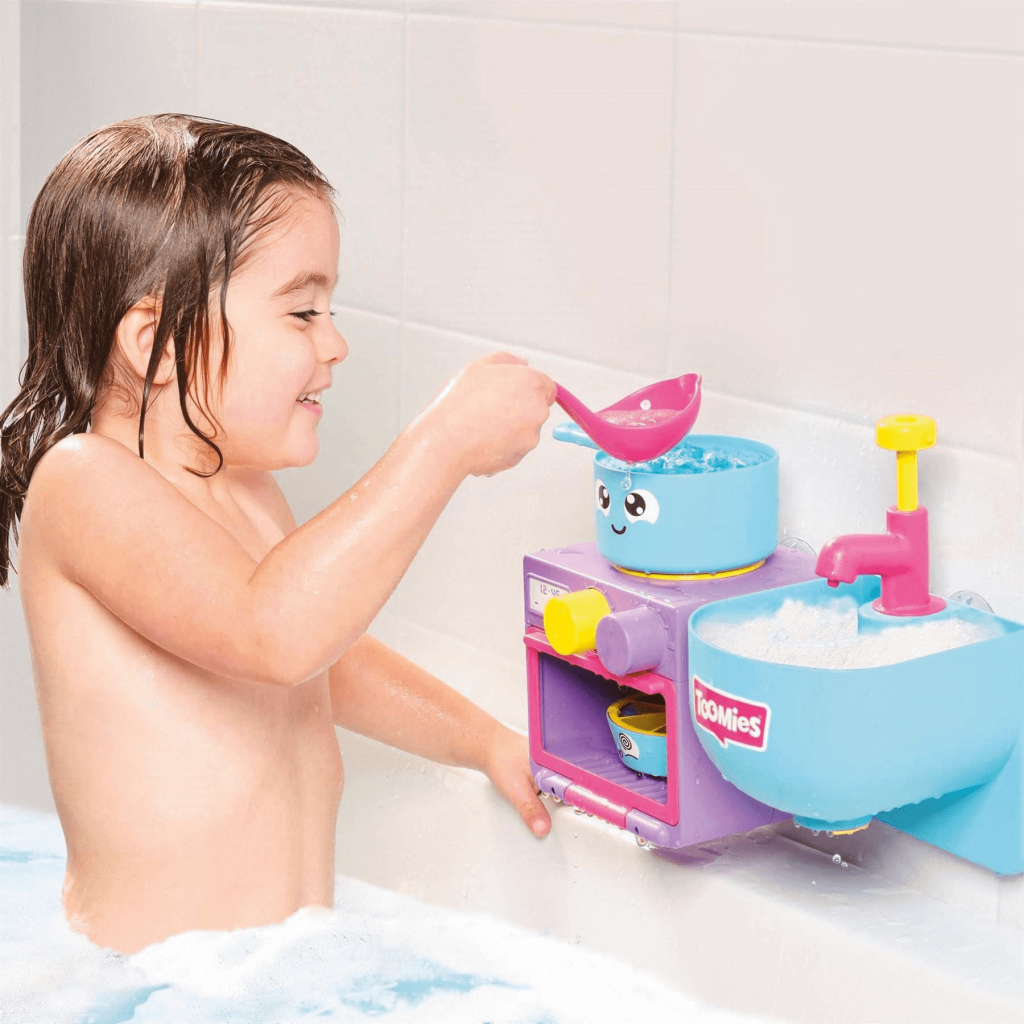 Joint Bronze
Aquadoodle Super Rainbow Deluxe (RRP £24.99) by TOMY
Weebles (RRP from £3.99) by Character Options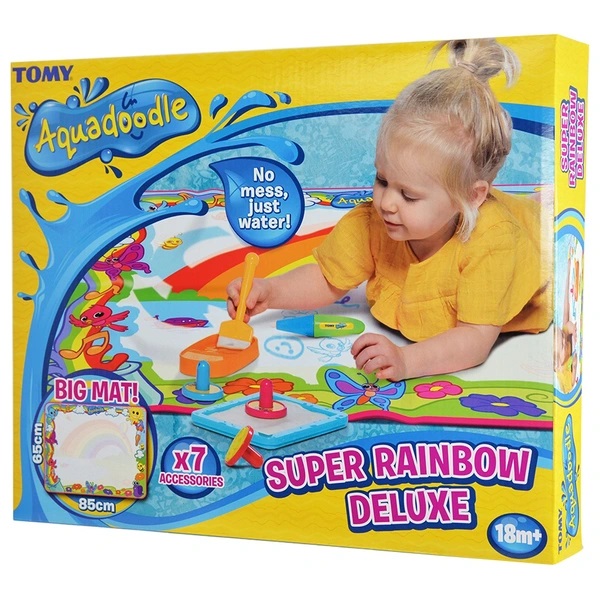 Highly Commended
Solar System Baff Bombz (RRP £9.99) by Zimpli Kids
BABY born My First Swim (RRP £18.99) by Zapf Creation
Playfoam Pluffle Sensory Station (RRP £32) by Learning Resources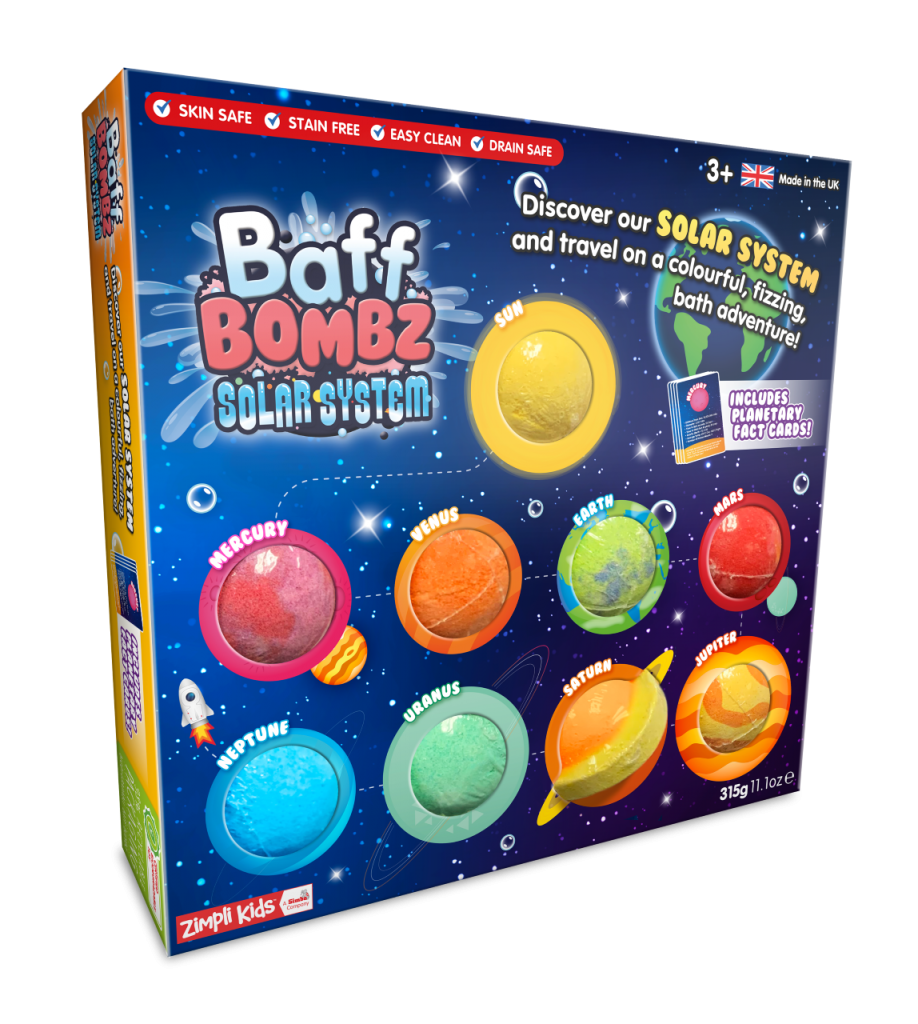 Best Wooden Toys
Wooden toys are some of the best-loved playthings that have stood the test of time.
Long lasting and ideal for passing from one generation to the next, there are our testers' favourite wooden toys and the winners of this year's Baby & Preschool Awards.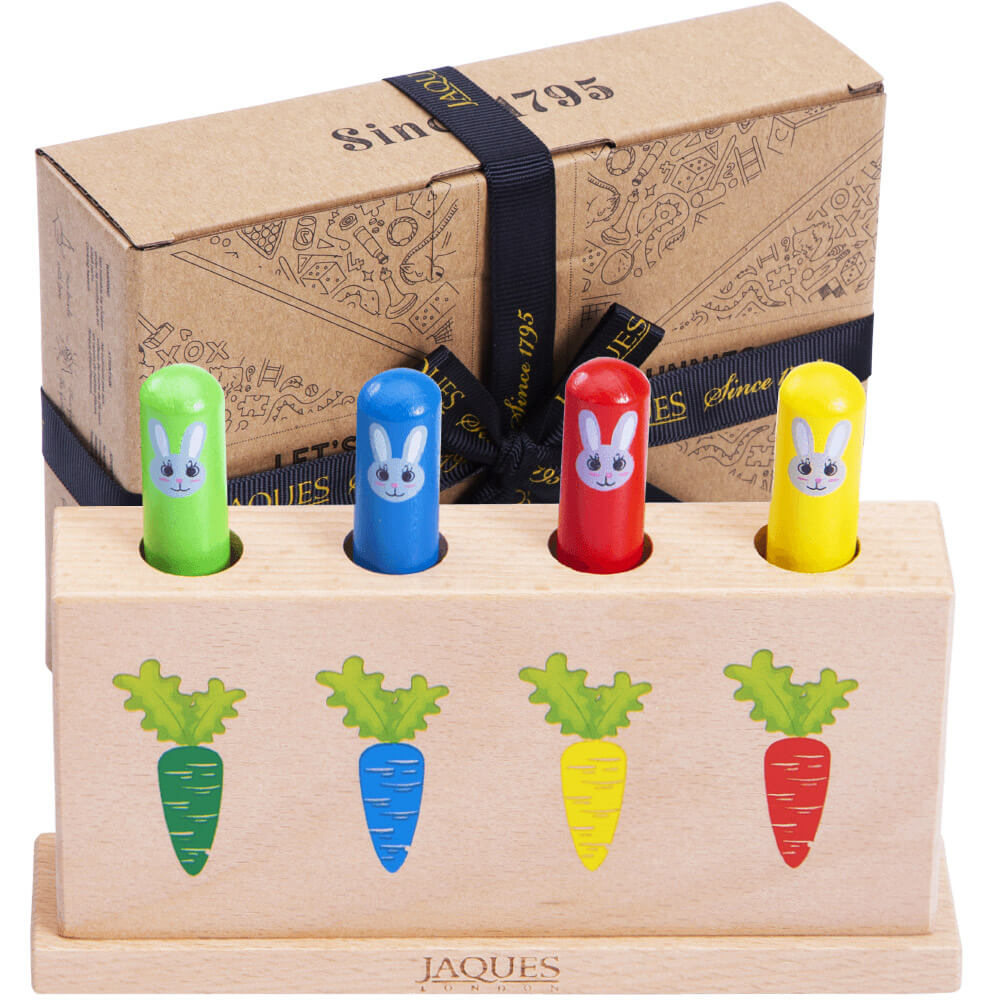 Gold
Wooden Bouncing Bunnies(RRP £9.99) by Jaques Of London
About the product: This 'Jack in the Box' inspired game features 4 wooden sticks, each featuring a bunny. The wooden sticks are painted in 4 primary colours; green, blue, yellow and red. Therefore, this toy is brilliant for developing colour recognition. The purpose of this brilliant Montessori toy is to place the wooden, colourful sticks in the slot and push down to activate the spring mechanism. It is a fantastic sensory toy, appealing to children's sense of touch.
What our tester said: "The children loved this – it's nice and colourful and a simple concept that made the children laugh. It also helped them to recognise the colours, as well as their motor skills by putting the Bunnies into the slots."
Silver
MORI Playtime Collection (RRP £9.50 – £42) by MORI
Bronze
100% FSC® Certified Noah's Ark (RRP £49.99) by Bigjigs Toys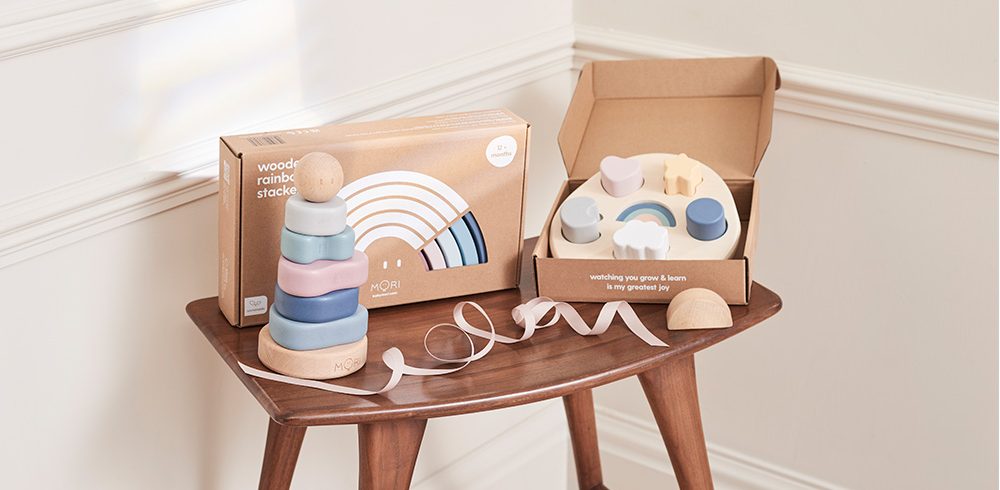 Best Toys & Games to Support Early Development
With ever more research to suggest the effectiveness of learning through play, we bring you our testers' top toys and games to support early development.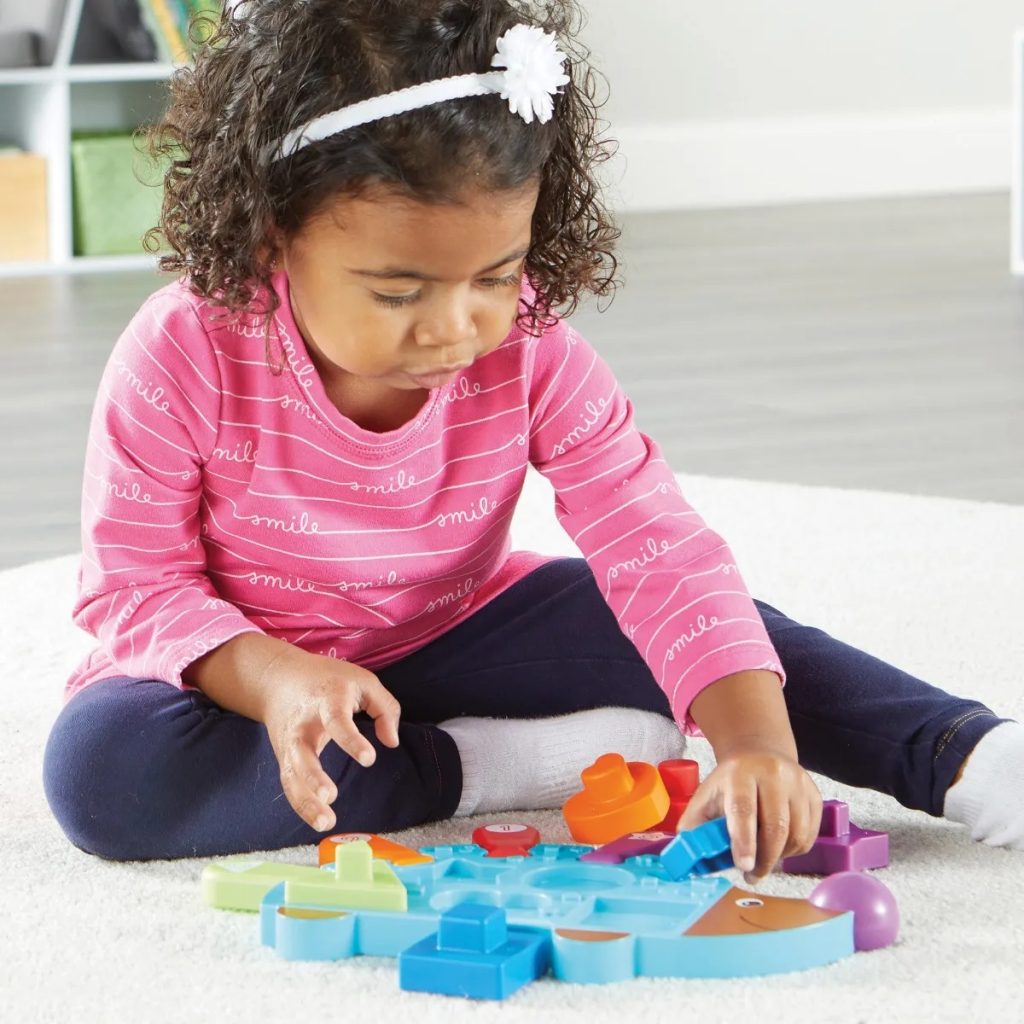 Gold
Spike the Fine Motor Hedgehog® Puzzle Playmate(RRP £15) by Learning Resources
About the product: Play and learn with Spike the Fine Motor Hedgehog® Puzzle Playmate. Little hands will stay busy with Spike the Hedgehog's 2 different puzzles. Toddlers and pre-schoolers can sort and match the shapes, or explore Spike's pop-in, pop-out quills, while building 5 skills through fun, fine motor skills play activities. Spike the Fine Motor Hedgehog® Puzzle Playmate is great for helping toddlers and pre-schoolers learn through play at home or in a small group setting. Young children build 5 skills while playing with Spike the Hedgehog: fine motor, logic and reasoning, and shape, colour, and number recognition.
What our tester said: "Great for developing colour and shape recognition, as well as fine motor skills. Bright and colourful and very easy to clean, and it's easy to take out and about as well."
Joint Silver
Fat Brains Toys Inny Bin (RRP £19.99) by TOMY
Numberblocks Number Fun (RRP £24.99) by Trends UK
Bronze
Educational Montessori Game – Fairy Storyteller (RRP £12.99) by Lisciani Giochi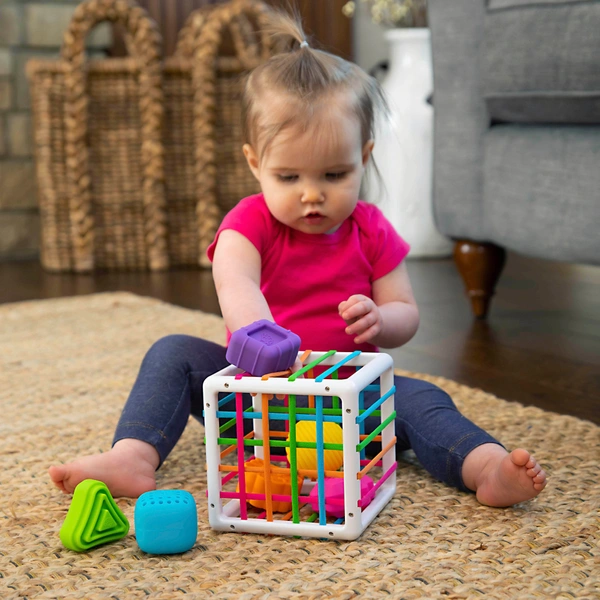 Highly Commended
Fat Brains Toys Spin Again (RRP £29.99) by TOMY
Monster Counters Activity Set (RRP £27.99) by EDX Education
Mizzie The Kangaroo Baby Teething Toy (RRP £14.99) by Mizzie The Kangaroo
My Gears! Junior 4+ Set (RRP from £30) by EDX Education
Geomag Magicube Shapes 100% Recycled Plastic Little World – 25 pcs (RRP £50) by Geomagworld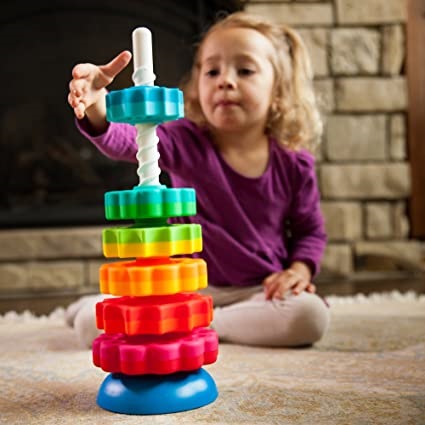 Outdoor Toys
Outdoor toys offer little ones fresh air fun that has a host of benefits to both physical and mental health; especially when children are engaged in some great active fun.
Fortunately, there are some great outdoor toys to make fresh air fun all the more entertaining.
Check out the winners of the outdoor category in this year's baby and pre-school awards…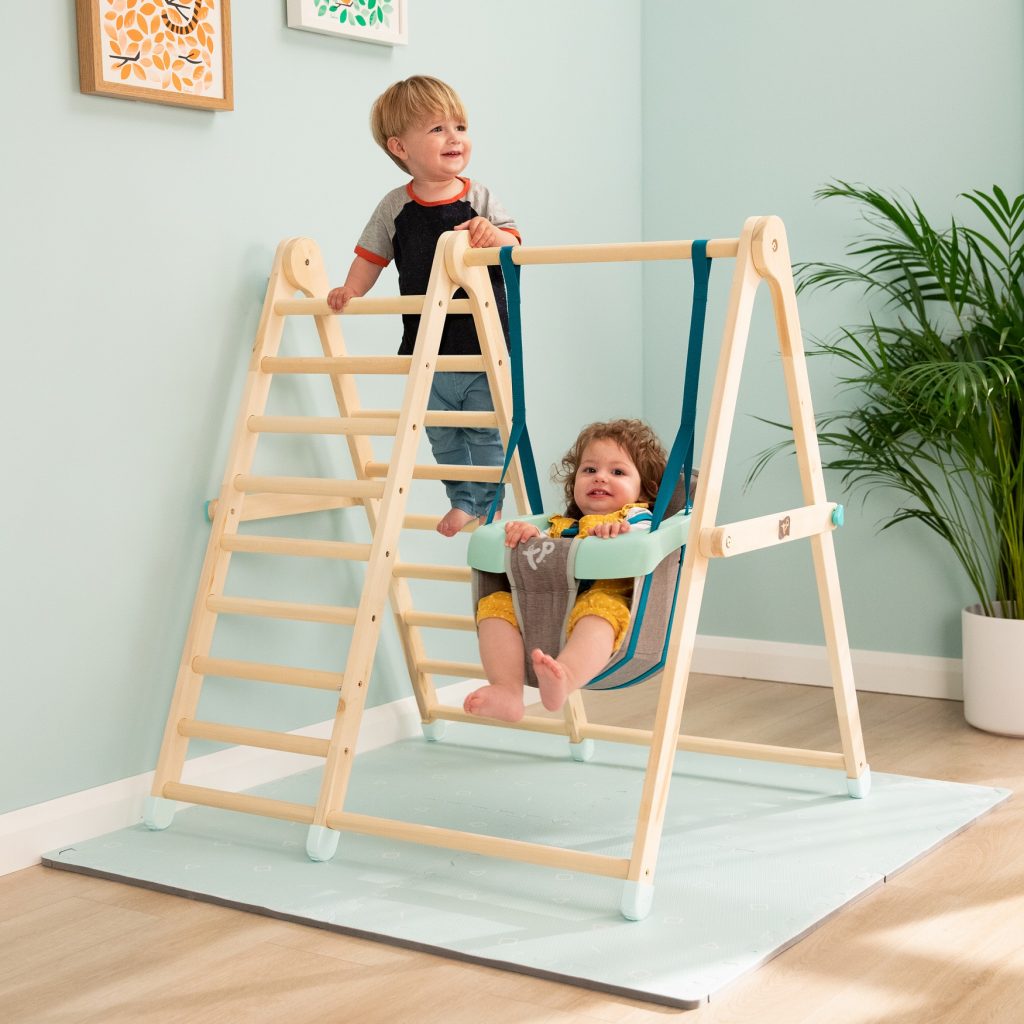 Gold
TP Active-Tots Wooden Climb and Swing (RRP £179.99) by TP Toys
About the product: Part of the Active-Tots range, this compact, foldable swing and climbing frame includes the much-loved TP Foldaway Swing Seat, which is soft, comfortable and supportive for those 6m+. The Wooden Climb and Swing also features a climbing ladder to encourage your toddler to stand and climb as they tackle it at their own pace. This beautifully designed product focuses on the concept of independent learning and aims to build confidence, stability, strength and gross motor skills.
What our tester said: "Fabulous toy, very well built.
Strong and sturdy – loved that it folded away after use, making it easier to store. Climbing frame an instant hit for our older children whilst the swing was more suitable for our younger ones.
A great addition for a childcare setting."
Silver
Peppa's Garden Playhouse (RRP £17.99) by Playmonster
Bronze
Micro Ride-On Air Hopper (RRP £39.95) by Micro Scooters Ltd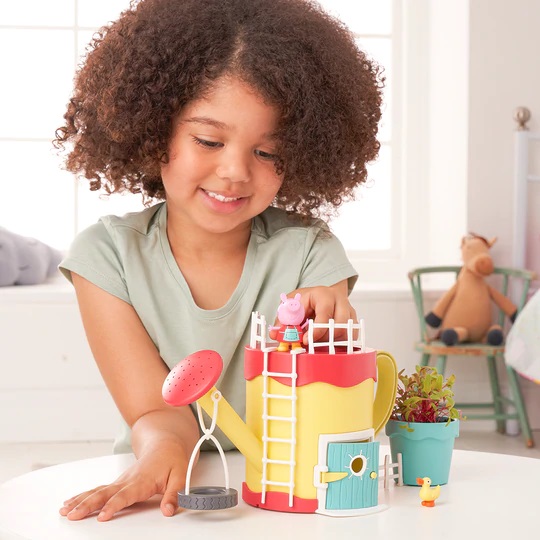 Soft Toys
Soft, cuddly and super cute, soft toys have had a special place in children's hearts for millennia!
Offering a host of developmental benefits, as well as comfort to children in their early, formative years, these toys will always be some of children's favourites.
But which soft toys have come out on top in this year's Baby & Preschool Awards? Here are the results you've all been waiting for…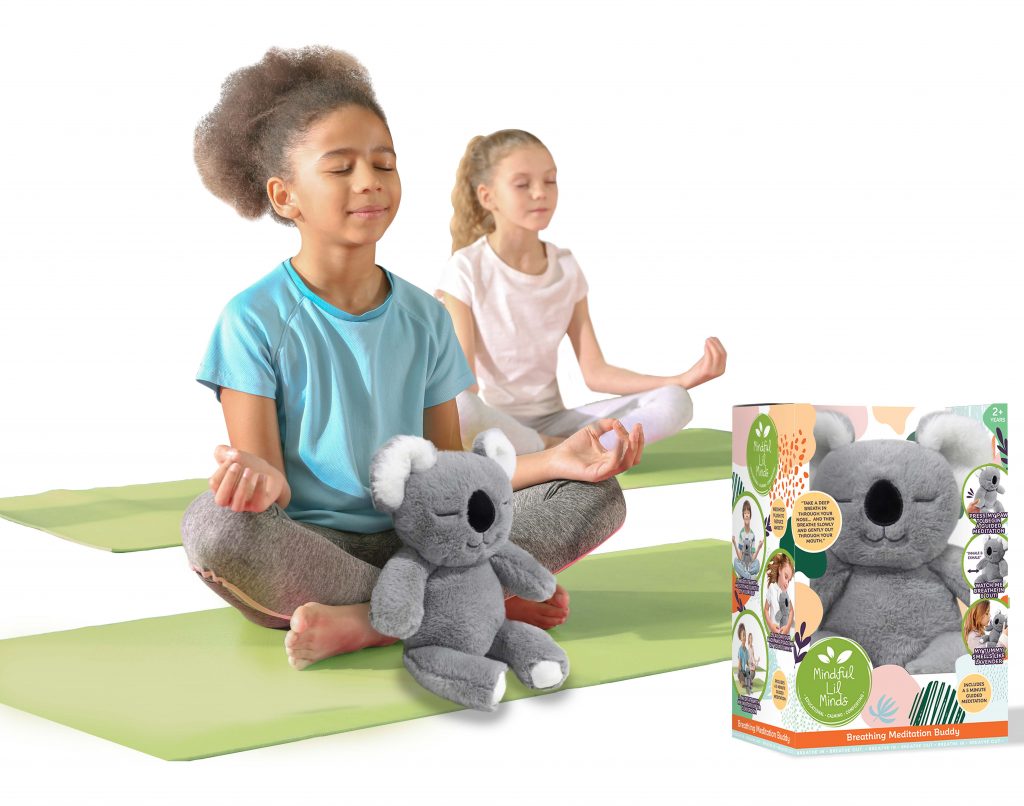 Gold
Mindful Lil Minds Breathing Meditation Buddy (RRP £24.99) by Flair GP
About the product: Mindful Lil Minds Breathing Meditation Plush is the cute and cuddly soft toy koala… with a special twist! This beautiful toy will help kids aged 3+ create an everyday meditation practice, as they learn to manage stress levels and anxiety, through play. Press her right paw to begin a 5-minute guided meditation. The Koala's diaphragm expands and retracts providing a visual aid to follow. On the first deep breath you can smell the calming scent of eucalyptus from the Koala's belly. It's super soft and has a weighted bottom making her a fabulous cuddly toy!
What our tester said: "Fantastic idea! Love the fact that the guided meditation is not only audio but that the koala's chest expands too so that there is a visual aid to help with the meditation exercises. Very sensory toy, stimulating sight, sound, smell and touch."
Joint Silver
SNOObear (RRP £59.95) by Happiest Baby
Dream Beams (RRP £7.99 for 18cm toy | £12.99 for 30cm toy) by Happy Line Toys
Bronze
Warmies Large Soft Toy (RRP £16.99) by Warmies – Intelex Group (UK)