Spring is here and the new season is the perfect time to get out and about with your baby to make the most of the brighter weather. A baby carrier, otherwise known as a wrap, sling or papoose is an essential piece of kit for any new parent. Whether you're battling the high street, are pottering around the house or want to lull your little one to sleep, baby carriers are a fab way to keep your baby close when you need your hands free. Take a look at our pick of the best carriers, slings, wraps and hipseats to carry your precious cargo in this season.
Amawrap Posy Rosy – RRP £49.99
Look stylish as you stroll through the park with your baby this season. The Posy Rosy wrap is a huge hit with mums all over, and a beautiful way to brighten up any outfit. The multi award winning baby sling Amawrap helps keep baby close, safe and secure while providing parents the freedom to be hands-free. The Amawrap allows skin-to-skin contact, helping parents to bond with their baby and get on with their day. Comfortable to wear, the 100% cotton carriers which are made in the UK, aid with breastfeeding and are acknowledged as a 'hip-healthy' product by the International Hip Dysplasia Institute. Suitable from newborn to 15kg, the stylish slings are available in a range of fashionable colours and new patterns including Posy Rosy.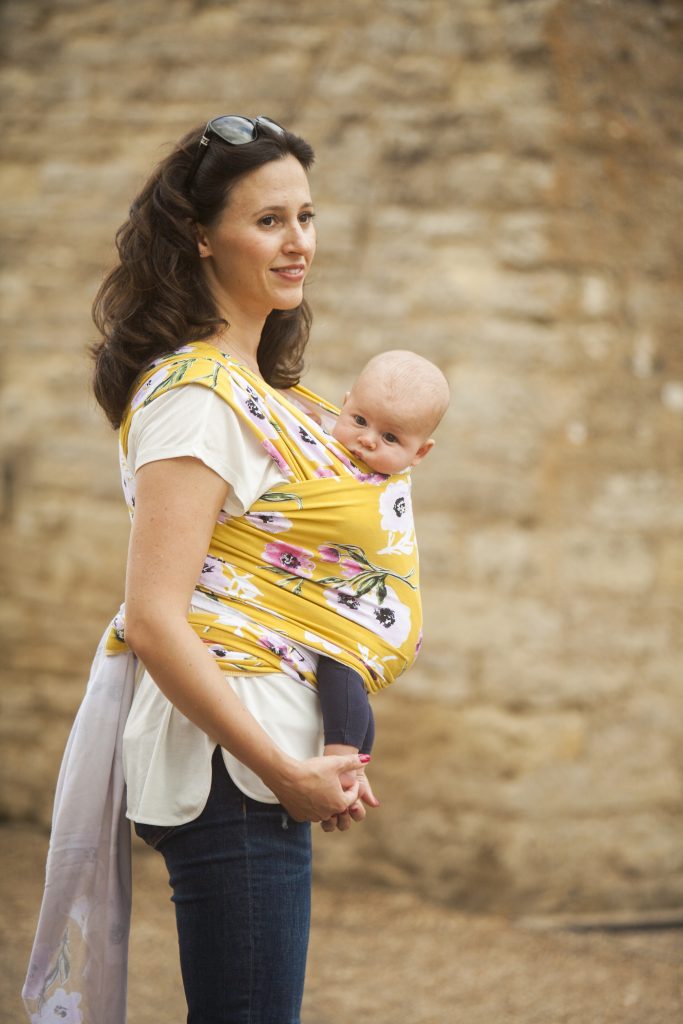 BabyBjorn Baby Carrier Mini, Dove Blue– RRP £79.99
Newborn babies love to be close to their parents and when you carry your baby they feel the warmth of your body and hear you breathe and talk which provides them with safety and reassurance. Wriggling is common among newborn babies as their minds are whizzing from all the stimulation around them, and the BabyBjorn Baby Carrier Mini is an excellent way to soothe your little wriggler with its super soft fabrics. The Baby Carrier Mini is a small, easy-to-use baby carrier that has been designed for short and frequent baby wearing sessions. Its soft fabrics gently hug your baby's back, legs and hips and provide good support. Through the fabric, mum and dad can check the baby's position and the natural C curve of the baby's back with their hands. Also available in Pearly Pink.

Zip Us In Jacket Expander Panel – RRP £30 (£3.99 p&p)
When the buttons on your coat are about to burst and your bump is playing peekaboo, look no further than the Zip Us In Jacket Expander Panel. The Zip Us In Jacket Expander Panel is a simple and ingenious way to transform your favourite jacket into a maternity/baby wearing jacket.  The panels are made from water resistant soft-shell and are ideal to expand the jacket you already love through pregnancy offering the perfect solution to avoid the cost of a maternity coat. Unlike a maternity coat, the panel remains useful after you little one arrives. It can be zipped in to your favourite coat to enable either parent to fasten their jacket around the baby in a carrier or sling.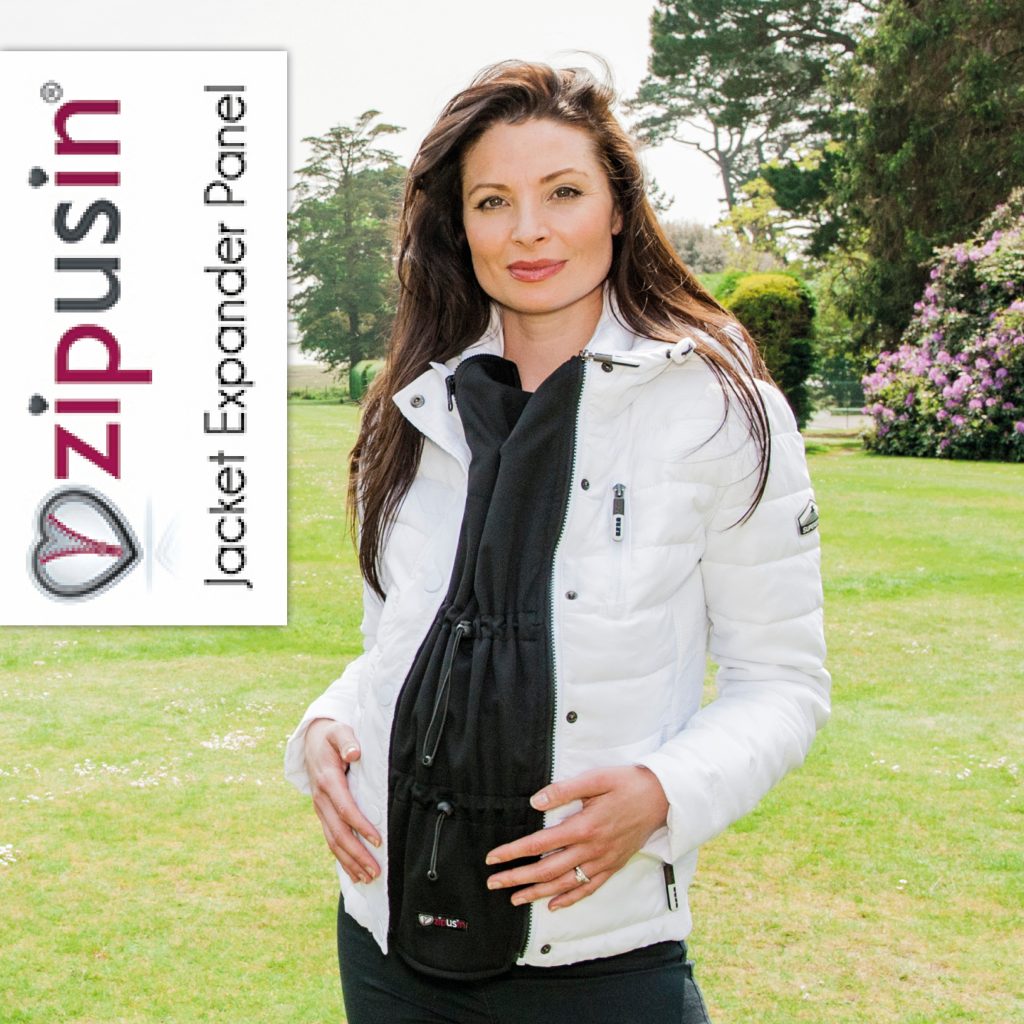 Hippychick Hipseat – RRP £39.99
The Hippychick Hipseat is a back supporting belt that allows you to carry your child naturally and comfortably when travelling this summer. Designed to address one of the main causes of adult back pain, the Hipseat provides a firm shelf for your child to sit on, supporting their heavy weight from underneath. The Hipseat also has a padded seat with a non-slip pad for extra comfort and is suitable for carrying children between 6 months – 3 years. The Hipseat is an affordable piece of kit and goes where unwieldly pushchairs won't!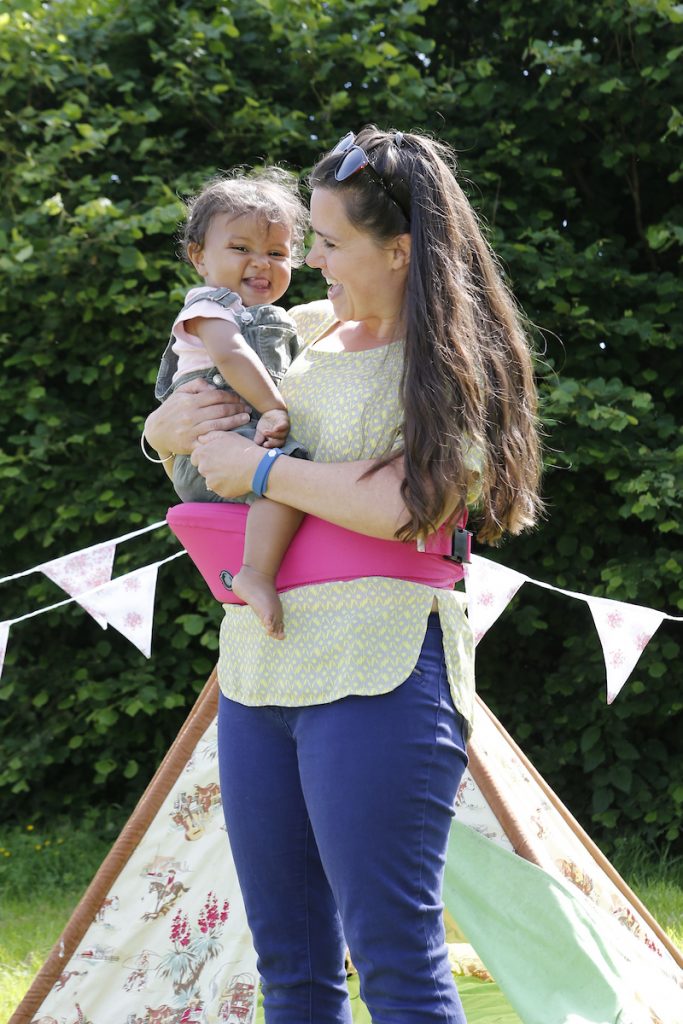 LittleLife Adventurer S2 Child Carrier – £120
The LittleLife Adventurer S2 Child Carrier is a comfortable and secure carrier for active parents wanting to take their children on beach walks, camping or on hill climbs. The LittleLife Adventurer features a fully adjustable back system and pivoting hip belts to ensure a perfect fit, while the child seating area provides carrying security. The kick-out leg provides on the ground stability and allows the carrier to fold when not in use for a 'pick up and go' style of transportation.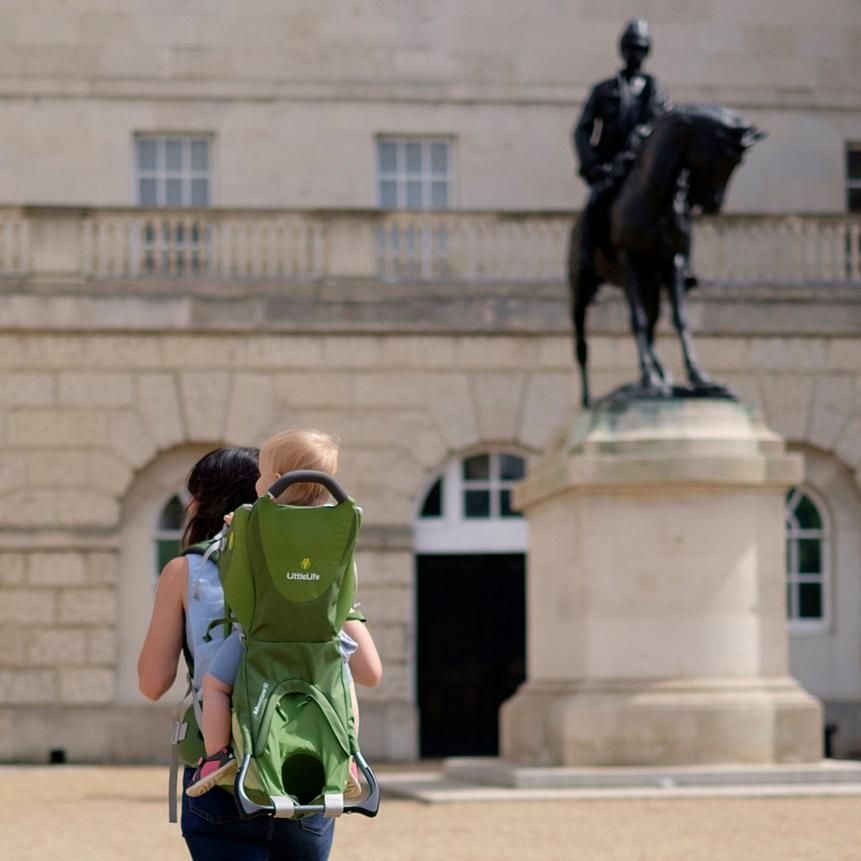 Baby Carrier One Air – £159.99
The Baby Carrier One Air by BabyBjorn is ideal for the summer months ahead as it's made from an airy 3D mesh that's designed to cool the places most prone to perspiration. Mesh fabric is softer and more lightweight than many other materials, so it's easy to see and feel that you're carrying your baby in a natural position, with their back in a C curve. With four front and back carrying positions, adjustable head support and padded shoulder straps for superior carrying comfort this carrier is perfect for baby wearing. Also available in a variety of colours.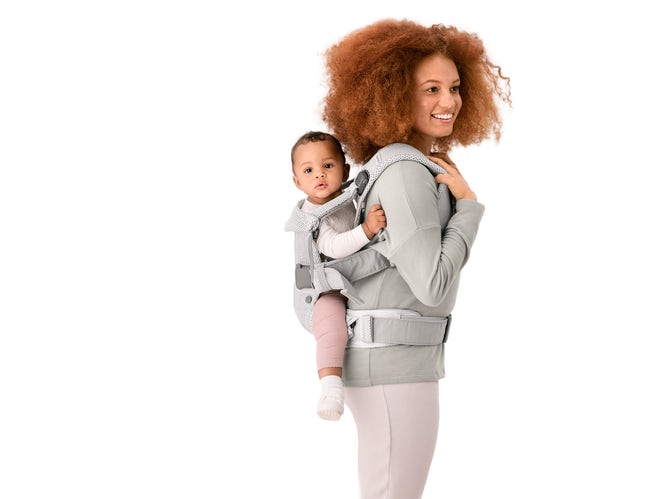 Get in touch with us on Facebook and Twitter @UKMums.TV if you've already tried one of these baby carriers or have any personal recommendations.