This week, we're joined by Character Options for the ChillFactor takeover.
ChillFactor is the super-cool collection that makes stuff cool! Got time to chill for a bit on-site? You can read all about this great collection in our product guide here. But first, as part of the takeover, we've got a special treat in store… Keep reading for some delicious recipes that you can create at home with the Chill Factor Slushy Maker.
The Chill Factor Slushy Maker lets kids to make their own delicious slushies in seconds! No ice, no blenders, no mess! They're so easy to use, all you have to do is put it in the freezer, wait for it to freeze, add the preferred chilled drink, and then squeeze! The slushy will appear in seconds, right before your eyes! Simply freeze, squeeze, enjoy!
Sound like fun? The Chill Factor Squeeze Cup Slushy Maker is available now from Smyths Toys.
And once you've made that all-important purchasing decision, download the recipe cards below to create and enjoy!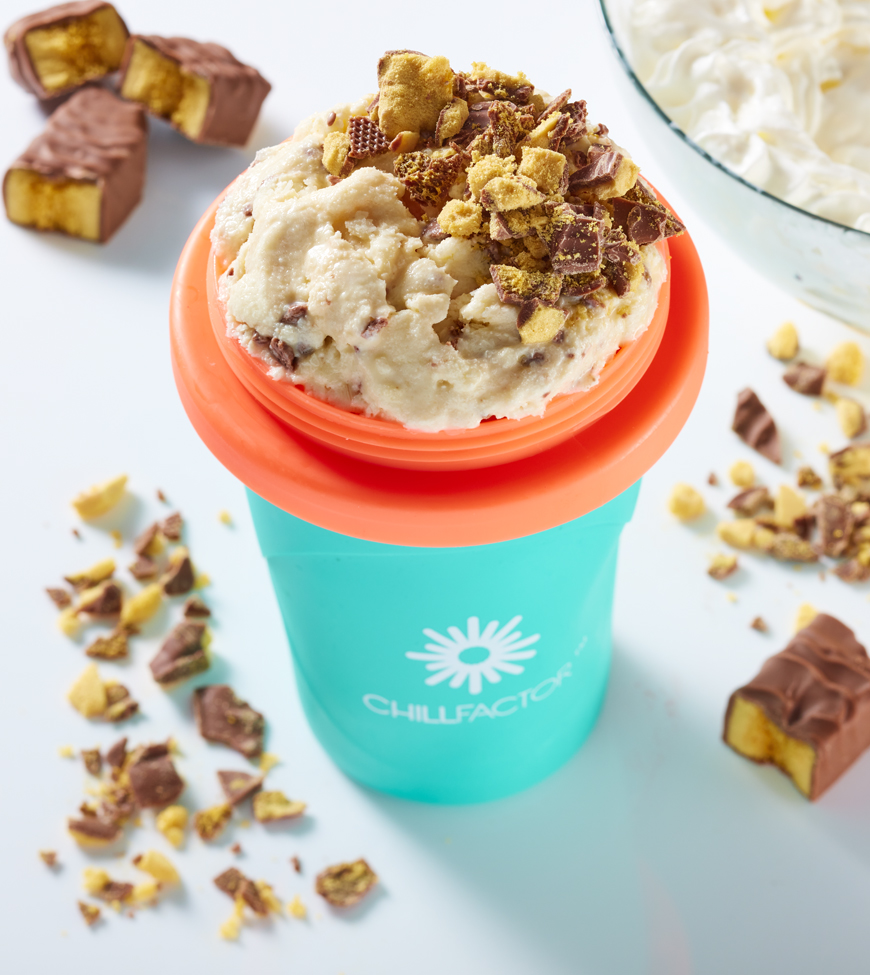 Then pop across to TheChillFactor.com/recipes for lots more recipes and favour combination inspiration!
We'd love to see your creations too! Take some pictures and upload them to social media using the hashtag of #ChillFactor and tagging @UKMumstv!
For more chill time and creative fun, head back to the ChillFactor takeover hub page by clicking here.