A new school term is fast approaching and with it colder, darker and earlier nights for little ones, making it the perfect time to run a nice warm bath for them and enjoy some quality playtime together before bedtime. Take a look at our pick of the best bath toys below to keep your little one occupied while you give them a good clean up!
Munchkin Baby's First Bath Toy Set – RRP £15.99
Because what's a bath without a little yellow ducky bobbing along the water? Suitable from 18 months, this adorable gift set is not only perfect for your little one but a lovely baby shower gift that features bath and water safety toys, for a more blissful and less stressful bath routine. It includes the White Hot® Safety Bath Ducky, helping you to achieve the perfect bath temperature, as well as the Scuba™ Swimming Bath Toy, which babies and toddlers are sure to love, and the Little Boat Train, which links, stacks, floats and pours water too.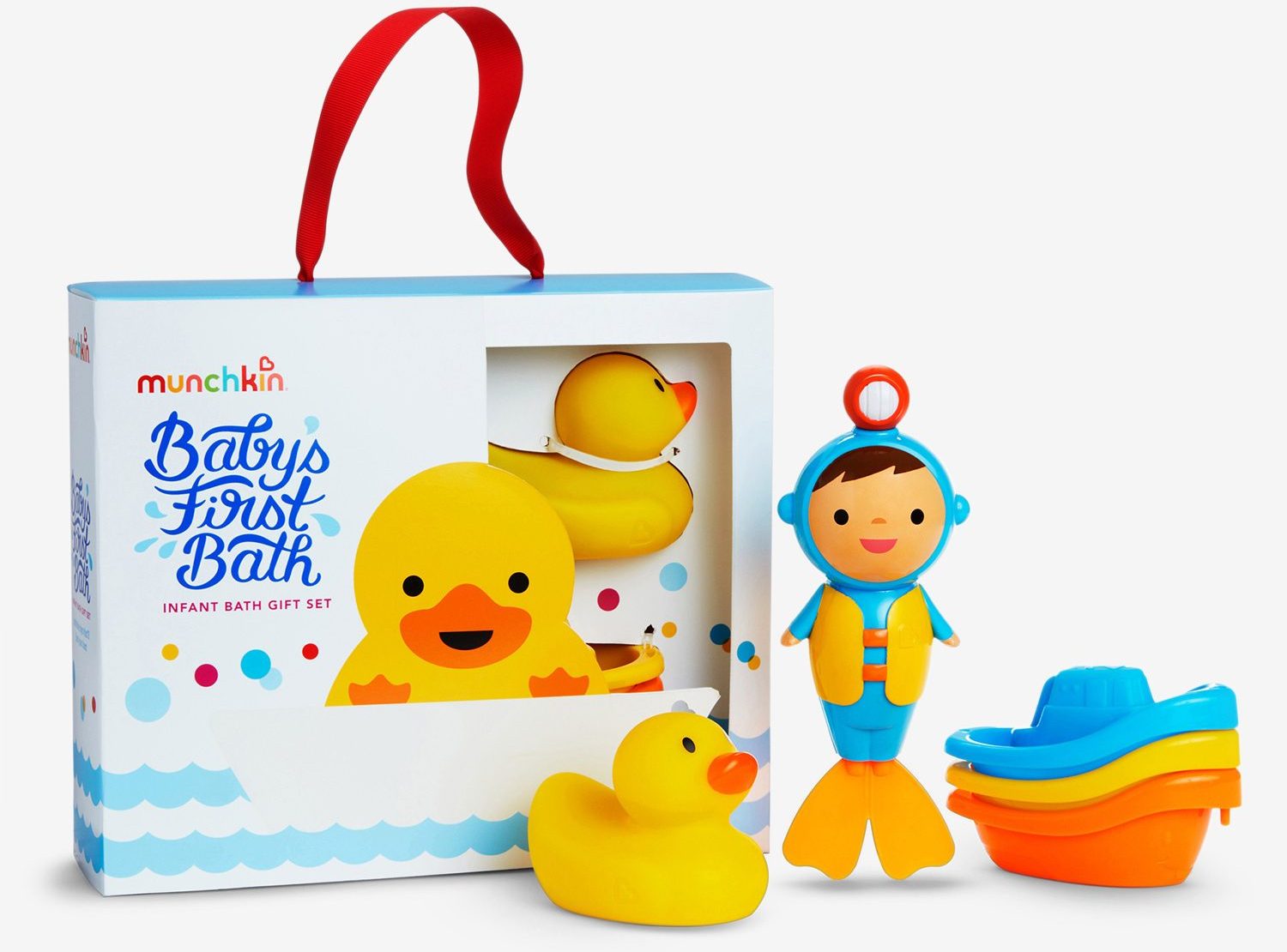 Peppa Pig Grandpa Pig's Boat – RRP £19.99
Know a little Peppa Pig fan? Then Grandpa Pig's Bathtime Boat from Character Options is sure to float their boat (sorry not sorry). Suitable for children aged three and over, the boat comes with removable, articulated Peppa and Grandpa Pig figures who are dressed the part and ready for a nautical adventure.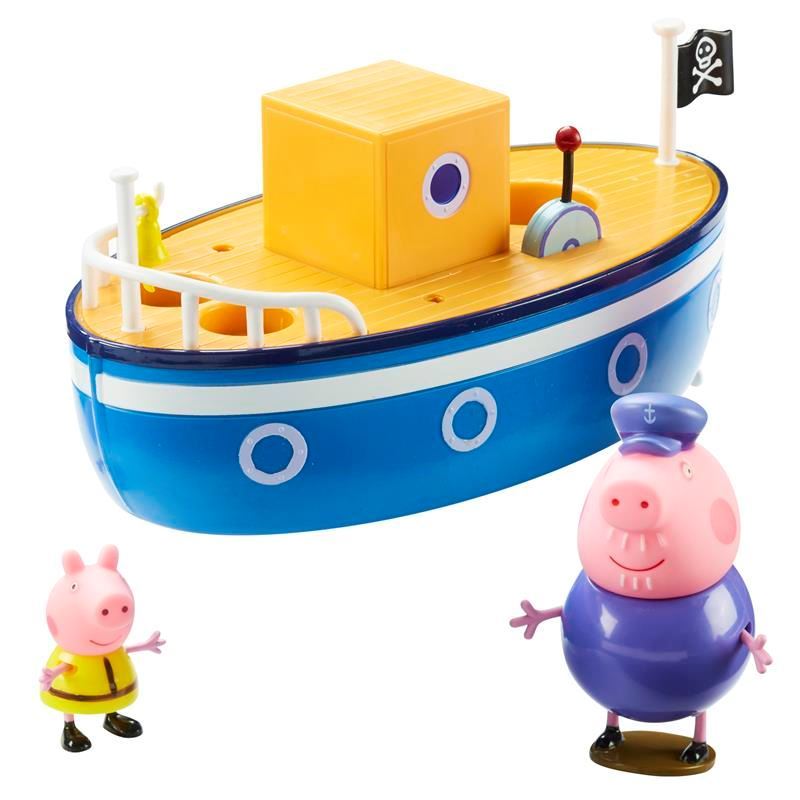 Little Live Pets Lil' Dippers Assortment – RRP £12.99
Lil' Dippers have a truly 'WOW' water activated unboxing experience so are perfect for use in the bath. Each Lil' Dipper is packaged in its own see-through packaging, just like the way you would bring home a real fish from an aquarium! The magic happens when little ones dip the bag into water. When the Lil' Dipper feels the water, it comes to life and swims free, moving its fins and tail just like a real fish and is sure to leave kids mesmerised!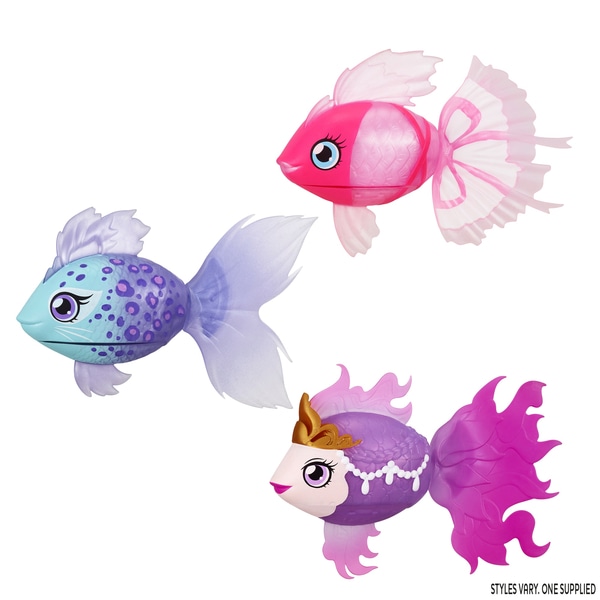 Funatic Foam – £6
Available in three scent-sational scents; Blue Bubblegum, Green Apple and Pink Berry, playtime has never been so clean and smelt so good! Suitable for kids aged 3 and up, Funatic Foam has an easy to use trigger nozzle making it easy for little hands to spray and control. With its no stain formula, Funatic Foam is mess free for the home and safe for little eyes. Why not practice writing letters and numbers or drawing patterns in the bath?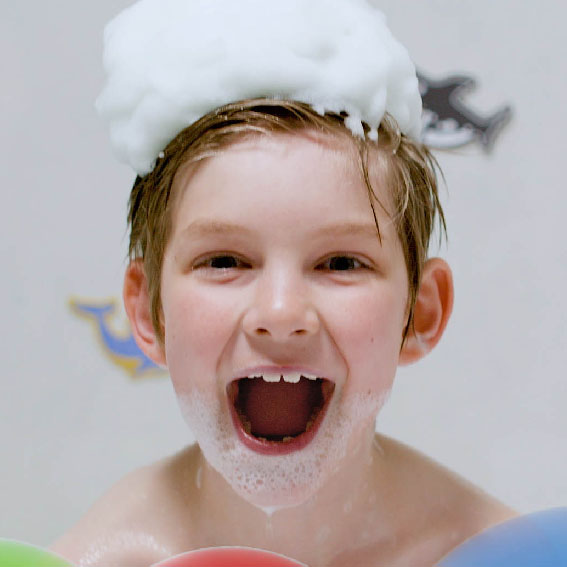 BABY born My First Swim doll – RRP £20
Suitable for children aged one and over, the BABY born My First Swim Girl is perfect for bath play. This sweet doll has a wind up mechanism to help her swim in water. Simply wind her arms backwards and watch as she swims front crawl or butterfly when her arms are released.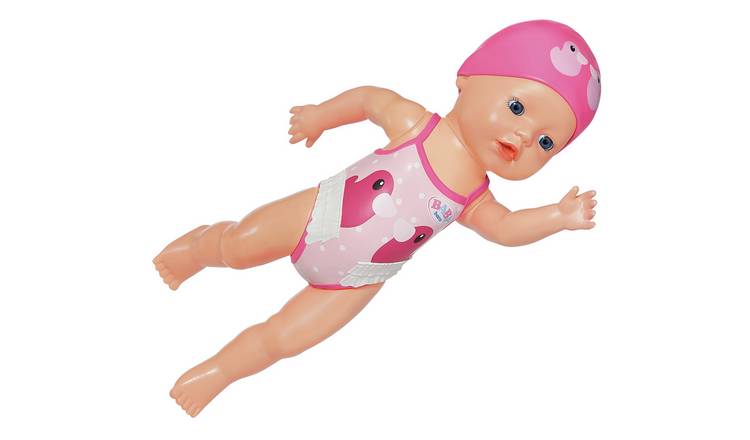 Floating Dinosaur Foam Bath Toys – RRP £12
Make the bath time routine even more fun with these rawrsome Floating Dinosaur Foam Bath Toys. Little ones will have plenty to chat about by either 'sticking' the wet pieces to the tiles or allowing them to float on the water. Plus, the set comes with its own net storage bag to keep things tidy.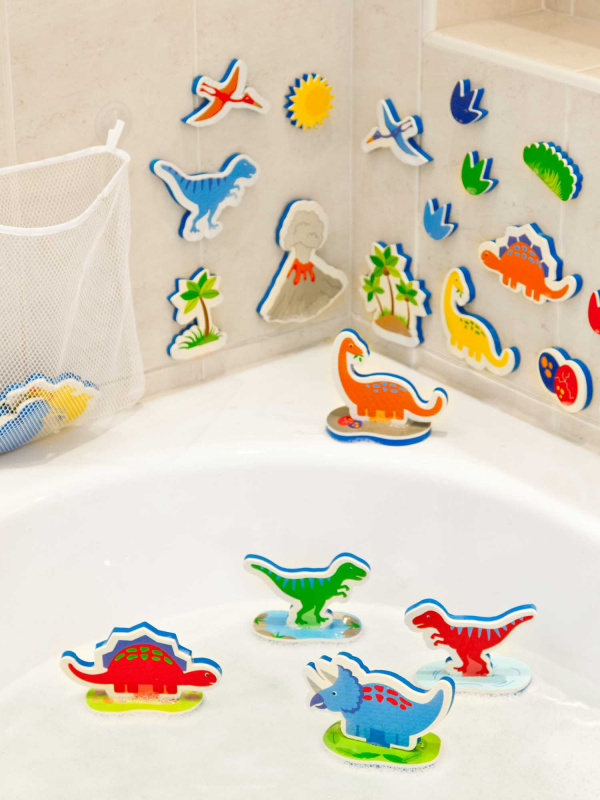 Woodland Wash Mitts – RRP £14
Help settle little ones down and ease them into their bedtime routine with a gentle wash down using one of these oh-so adorable soft cotton mitts from JoJo Maman Bébé.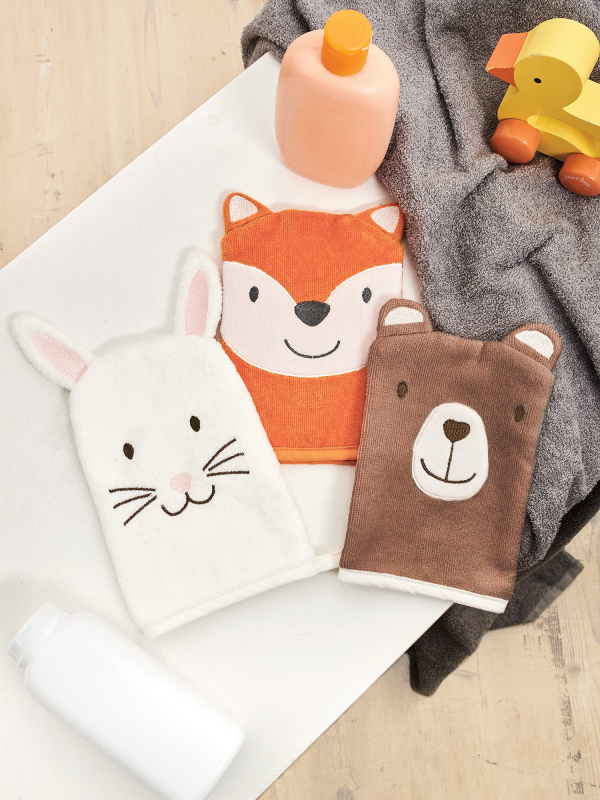 What bath toys does your little one have? Let us know by commenting down below or over on social media @UKMumstv!