Ahh – nothing beats fresh, clean bed sheets, right?! They are definitely one of life's little pleasures! Investing in a new bed set is a cheap yet guaranteed way to totally transform your bedroom and with the colder months fast approaching, we'll all be spending a little more time in bed so it might as well look nice! Update your bedding and stay warm and cosy this season with our pick of the best bedding sets.
Spice Garden Double Duvet Cover – RRP £90
Available in sizes double to super king, we love this dark and mysterious duvet with its colourful and exotic floral print from Ted Baker. This duvet set is sure to add a touch of class to your bedroom and leave your family and friends envious! To complete the set, be sure to buy the Spice Garden pillowcases (£35) in the same beautiful design.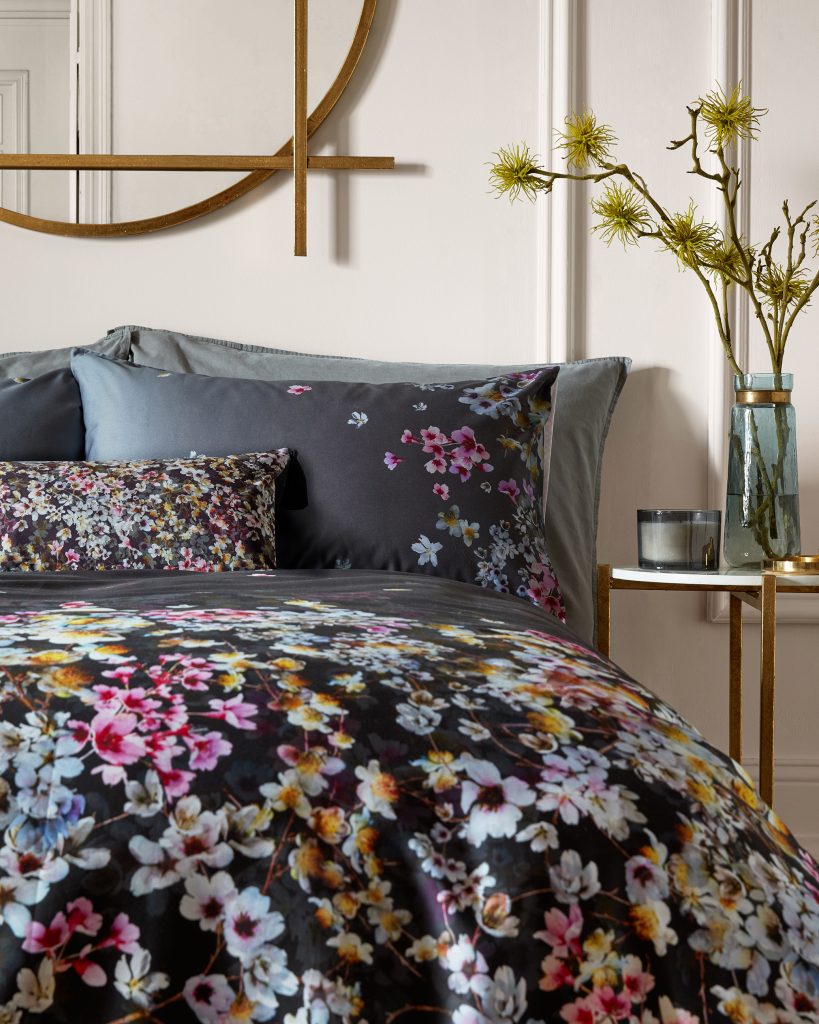 Daisy Duvet Cover Set – RRP £26
Keeping with the theme of flowers and at a more affordable price point, this cute and practical bed set from Skinnydip is sure to add a touch of happiness to your bedroom and make you smile every time you see it! Available in sizes single to king, the set includes a duvet cover and two pillowcases (or one if you go with the single).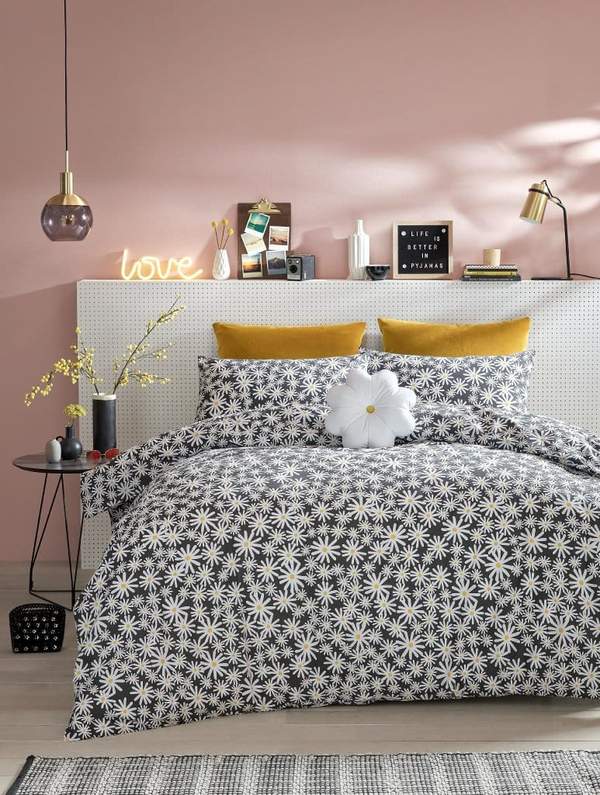 Catherine Lansfield Larsson Geo Ochre Reversible Duvet Cover and Pillowcase Set – from £14
If flowers aren't your cup of tea, why not take a look at this grey and ochre bed set by Catherine Lansfield for luxe and scandi vibes. Available in sizes single to king, and made from an easycare polycotton blend to provide both softness and durability, the duvet comes with two pillowcases (or one if you choose the single). This retro grey scale print with a pop of ochre is perfect for those who love a unique style!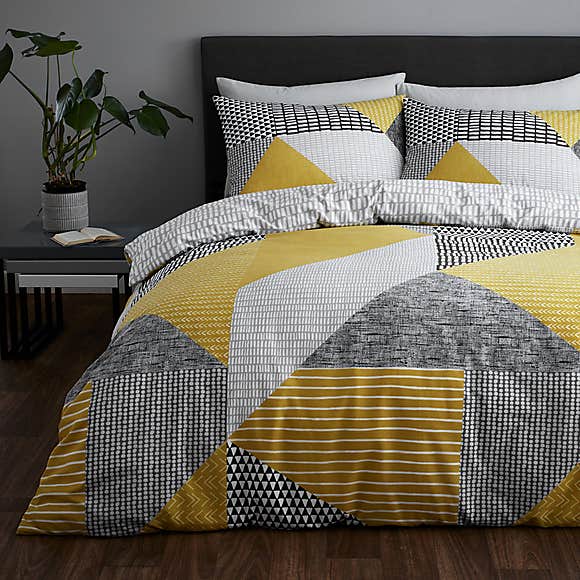 Vintage Jungle Bedding Set – from £18
For those of you that like to live a bit more on the wild side, look no further than this decadent and dramatic duvet set, available to buy at Argos. This intricate jungle scene fuses hints of colour and contemporary designs with stunning results. Delicately finished with a piped edge, if you fancy a change, you can flip the set over for a soothing white and grey patterned reverse. Elephant lovers will be pleased to know that it's available in sizes single to super king!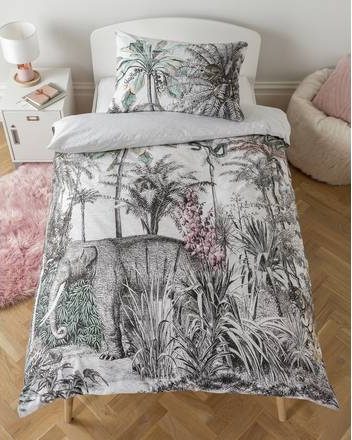 Teddy Fleece Bedding Set – from £29.50
Available in a variety of colours (our favourite being medium pink), you'll be as snug as a bug in a rug in this soft and fleecy bedding when the colder nights set in. Made with an Easy-Care finish for simple laundering, it features special Thermowarmth™ technology which makes the fabric warm but lightweight. This one is available to buy at Marks and Sparks in sizes single to super king.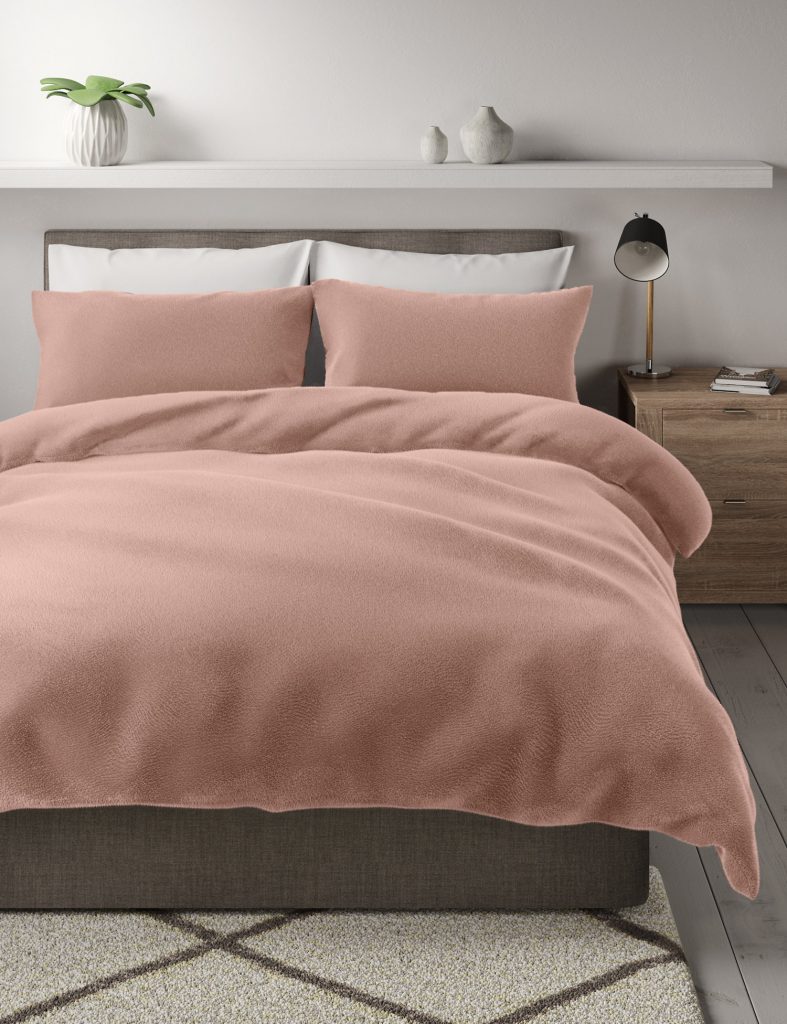 What bedding set do you have and recommend? Let us know by commenting down below or over on social media.