With Christmas just around the corner, and many parents and gift givers still scratching their heads about what to buy for the children in their lives, we thought you might appreciate a few ideas! So, this week, we've teamed up with the award-winning independent publisher of children's books to give us the low-down of some of the best books to gift for different age groups.
Whether you're looking for a stocking filler or a big Christmas gift, these children's books are waiting to be added under your tree. There are adventures to get lost in, facts that will delight them and hours of fun to be had.
For babies and toddlers age 0 to 2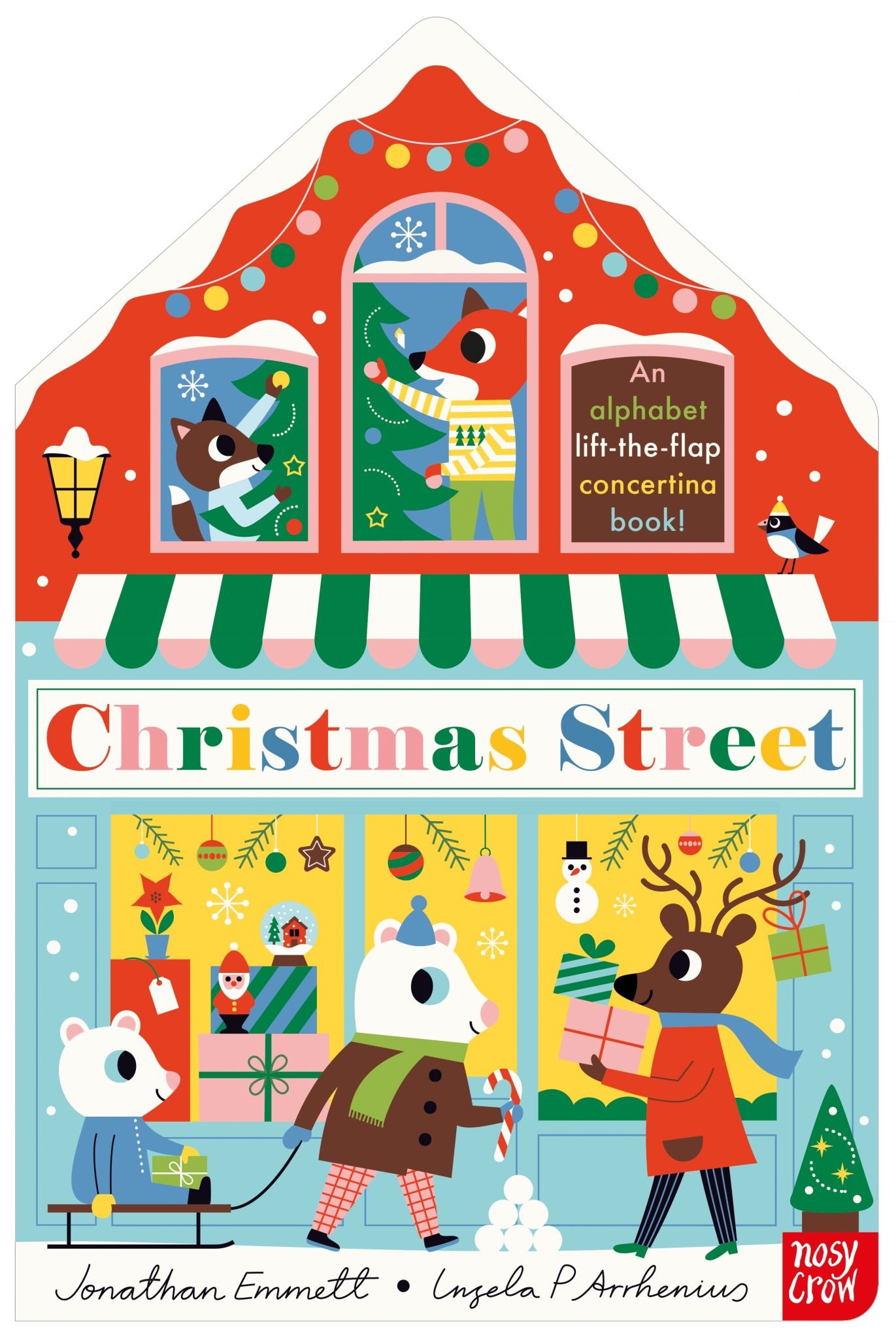 Christmas Street
This spectacular lift-the-flap Christmas alphabet story is a book, a fold-out play-scene, and a beautiful festive frieze to decorate your little one's room! On each page, you'll find large paper flaps to lift and discover what the characters are doing in each shop plus new words to learn.
Discover more: https://nosycrow.com/product/christmas-street/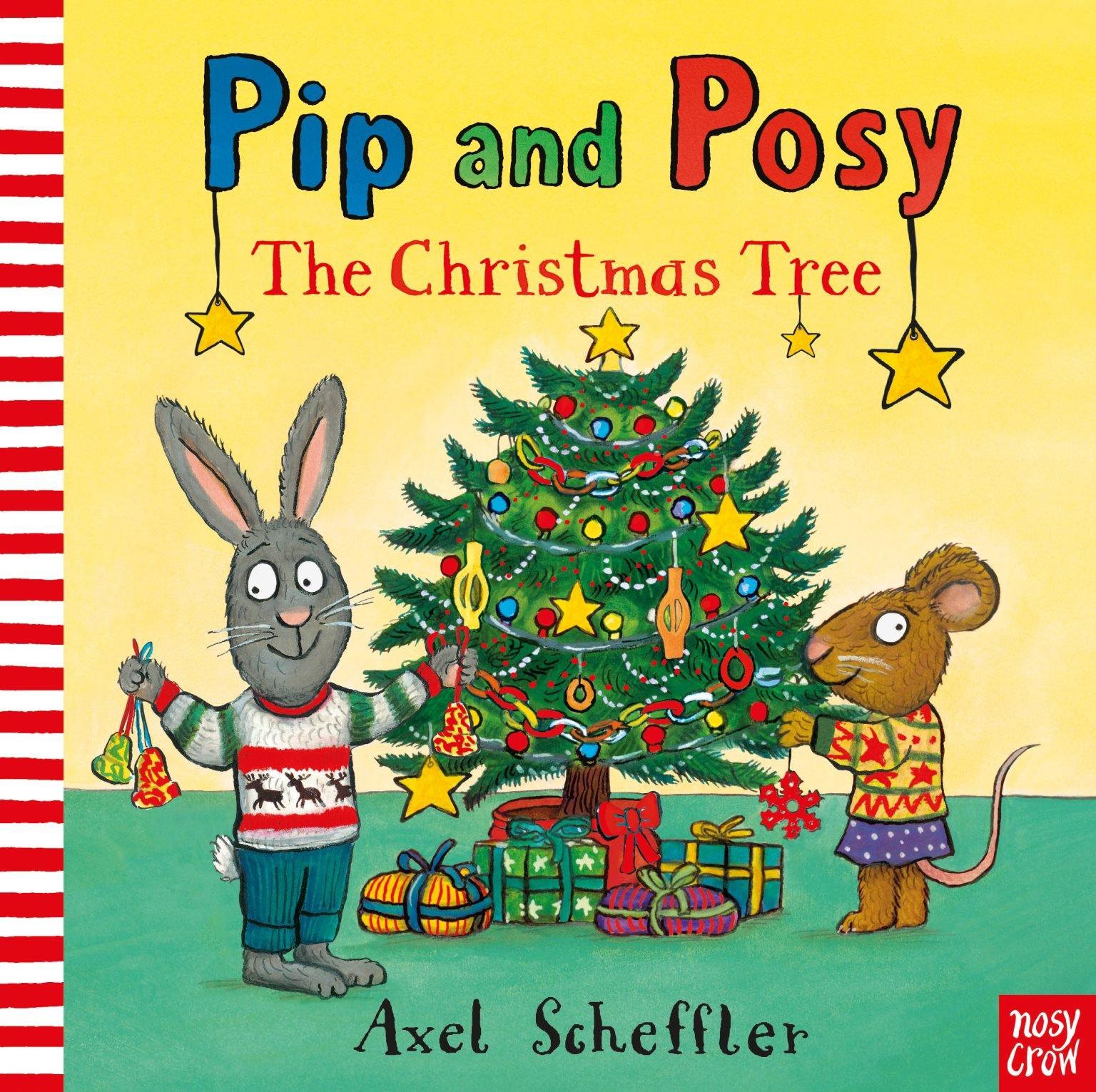 Pip and Posy: The Christmas Tree
Now an animated TV series, Pip and Posy stories teach toddlers how to navigate all the ups and downs in life. In this festive story Pip and Posy are decorating the Christmas tree with candy sticks and biscuits but the decorations keep disappearing…
Discover more: https://nosycrow.com/product/pip-and-posy-the-christmas-tree/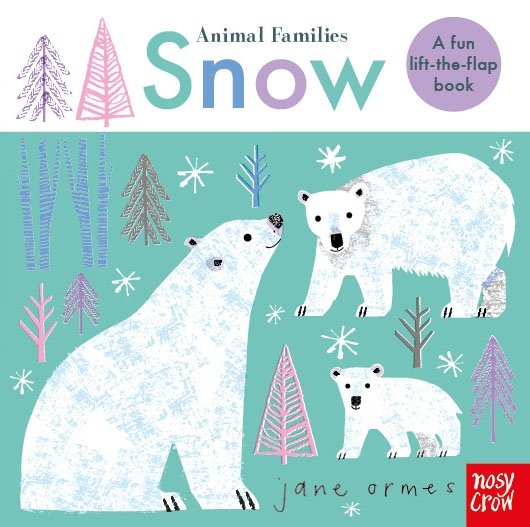 Animal Families: Snow
Find out the different names for mummy and daddy animals in the snow – and then lift the big, sturdy flaps to find the babies, with a double flap and peekaboo holes on the final spread!
Discover more: https://nosycrow.com/product/animal-families-snow/
For pre-schoolers age 3 to 5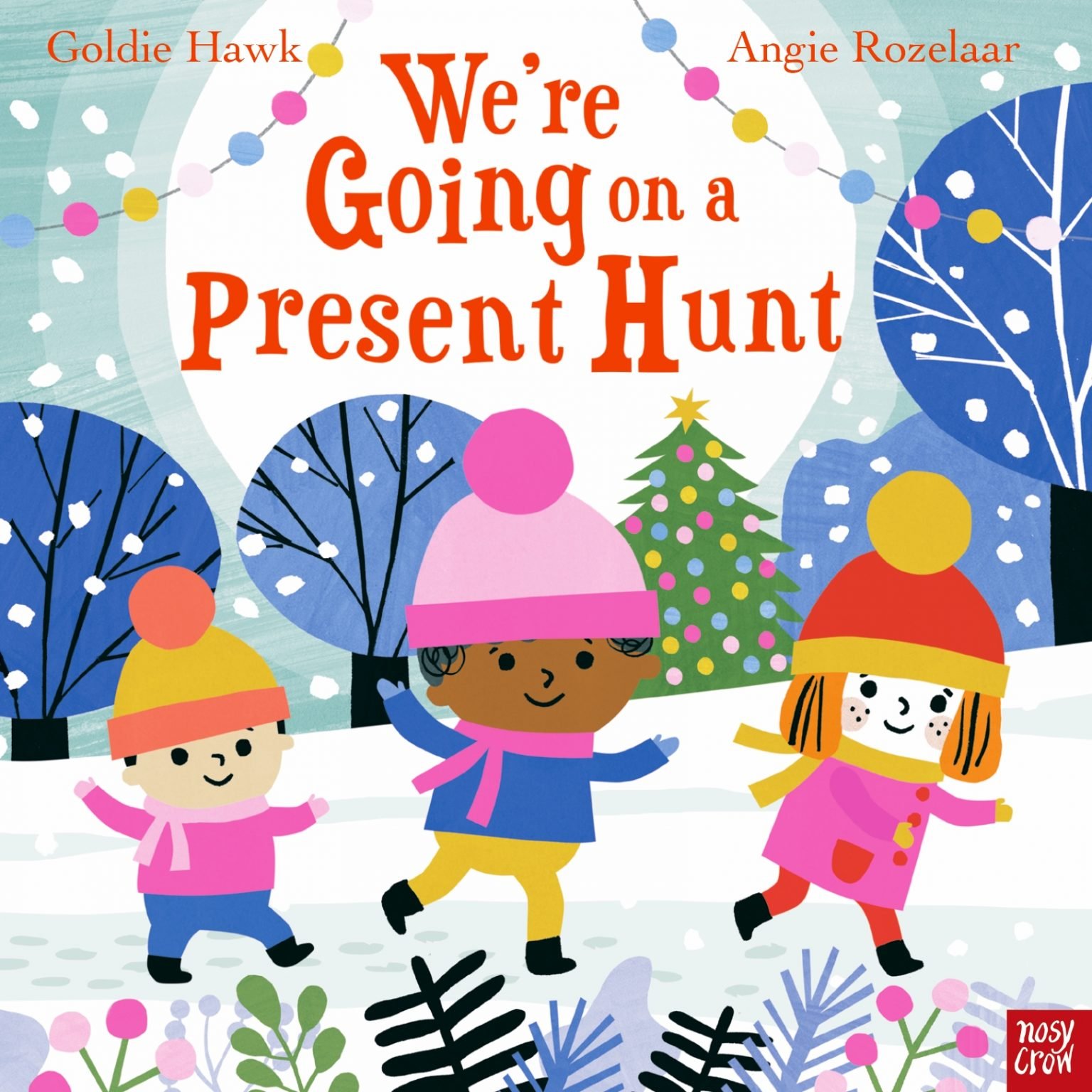 We're Going on a Present Hunt
A festive reimagining of the classic song We're Going on a Bear Hunt where three children set off to find the perfect Christmas gift. Repeated phrases and sound words make this an interactive picture book, great for sharing with the whole family at Christmas.
Discover more: https://nosycrow.com/product/were-going-on-a-present-hunt/
Shifty McGifty and Slippery Sam: Santa's Stolen Sleigh
These two baker-dogs used to be robbers but now it's up to Shifty and Sam to race across the snowy slopes and save Christmas for everyone! With hilarious characters and magical flying doughnuts, children will want to read this picture book again and again.
Discover more: https://nosycrow.com/product/shifty-mcgifty-and-slippery-sam-santas-stolen-sleigh/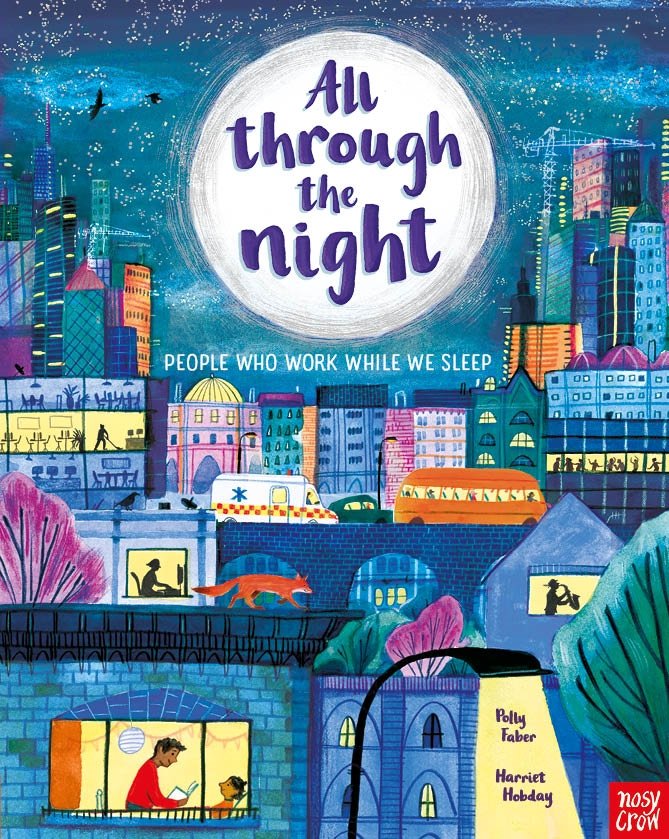 All Through the Night
A beautifully illustrated picture book exploring the jobs that keep a city running all through the night, and make it ready for the new day. Follow nurses, cleaners, delivery workers, doctors, police officers, journalists and more to see the important work they do.
https://nosycrow.com/product/all-through-the-night-people-who-work-while-we-sleep/
For primary school readers age 6 to 8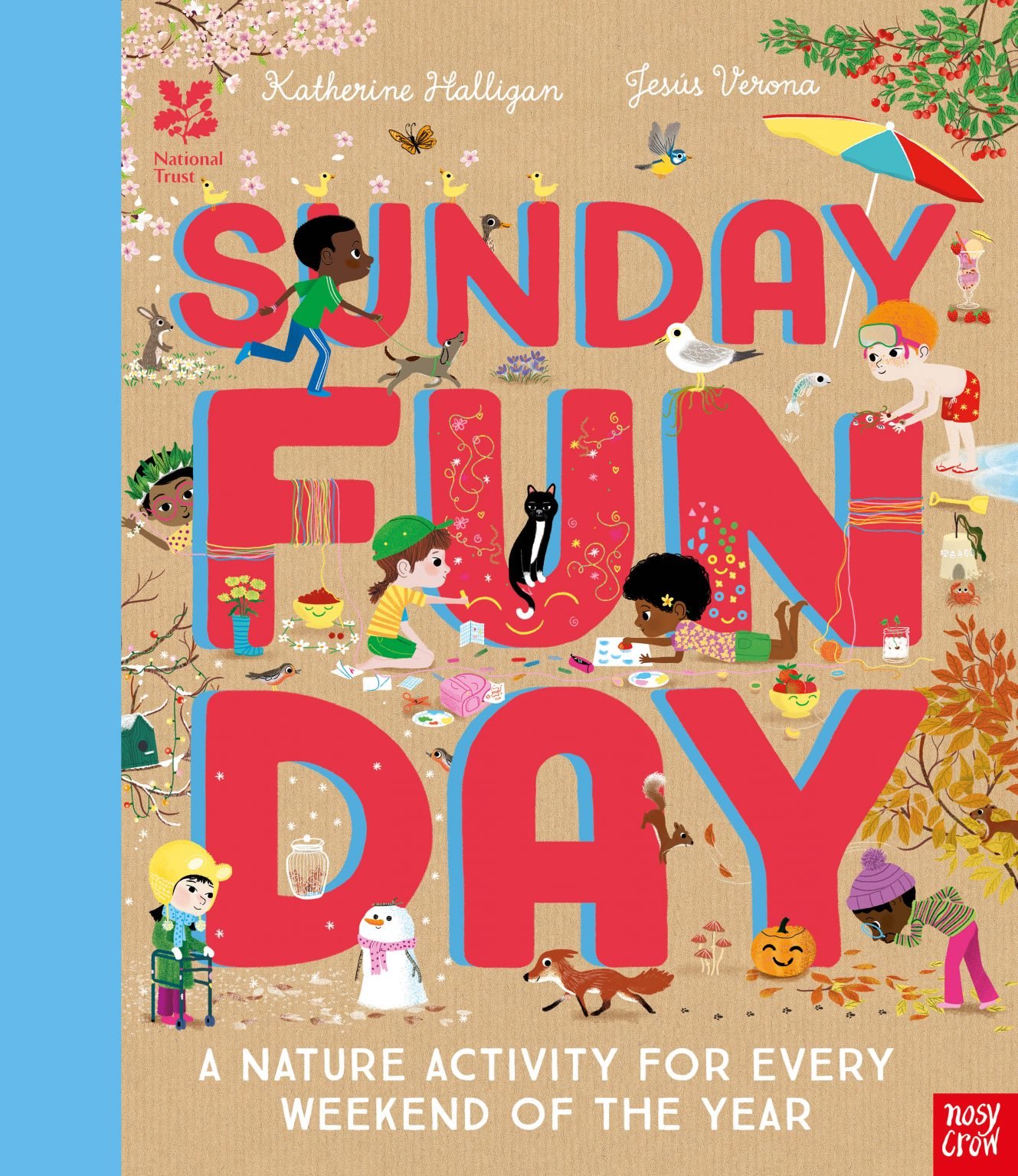 Sunday Funday
Published in partnership with The National Trust, this is a gift the whole family will enjoy all year round. You'll find a seasonal activity for every weekend of the year, from building gnome homes and outdoor obstacle courses to tasty festive recipes.
Discover more: https://nosycrow.com/product/national-trust-sunday-funday-a-nature-activity-for-every-weekend-of-the-year/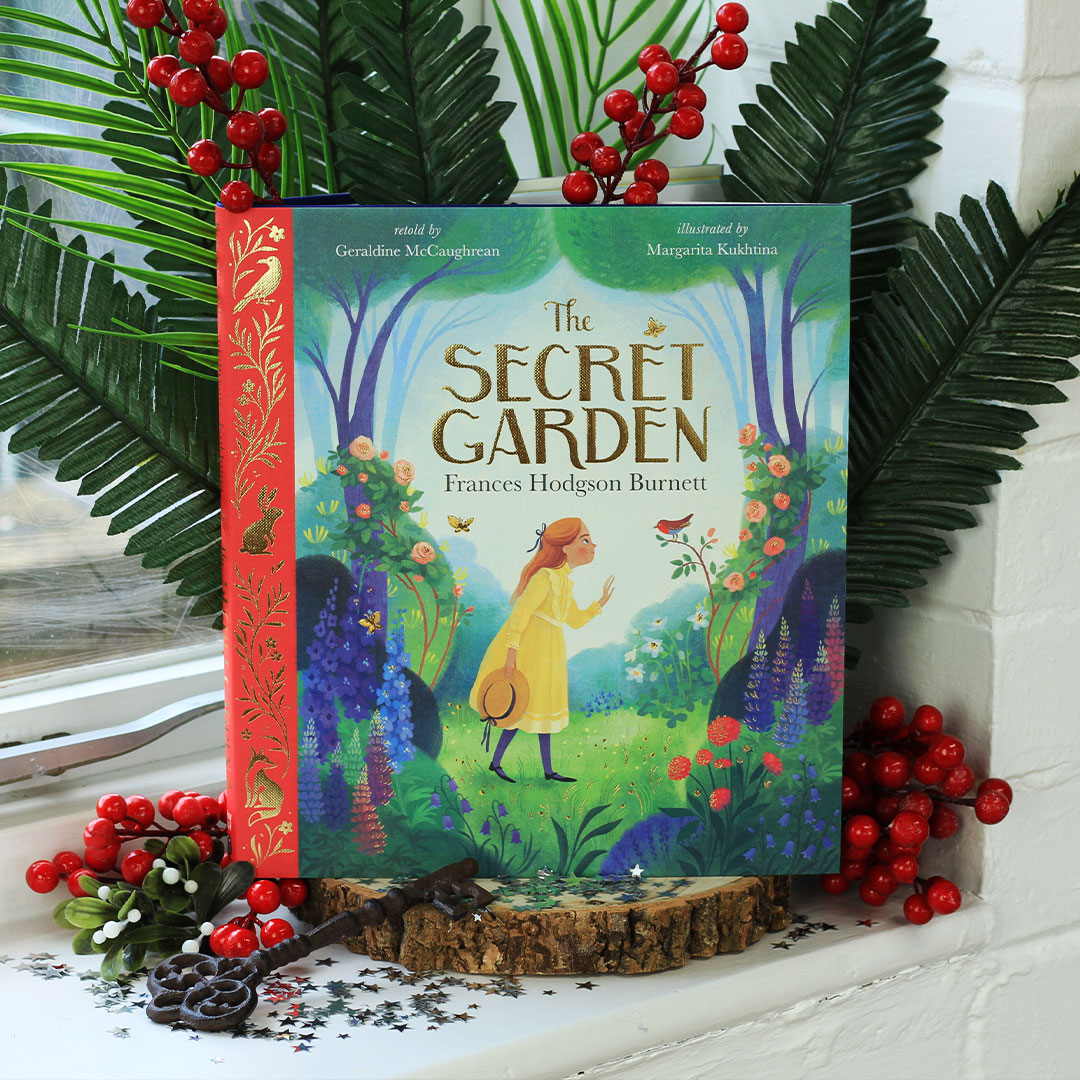 The Secret Garden
Introduce kids to this childhood classic through this fully illustrated picture book retelling of The Secret Garden. After all these years, Mary Lennox' journey to gloomy Misselthwaite Manor and her discovery of a hidden garden remains just as magical.
Discover more: https://nosycrow.com/product/the-secret-garden/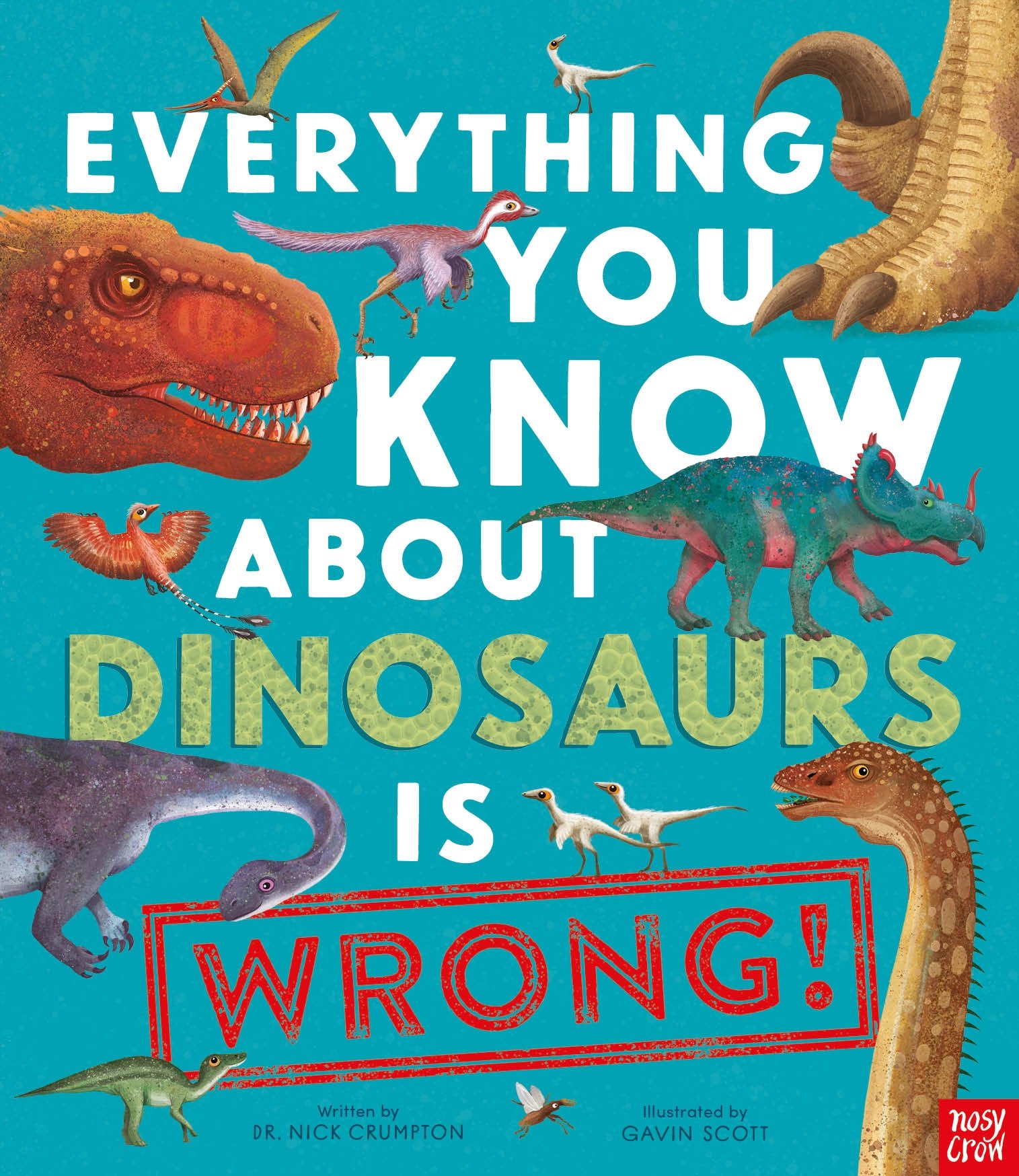 Everything You Know about Dinosaurs is Wrong
A must-have for aspiring palaeontologists or anyone who just loves learning about dinosaurs. This ingenious book is packed with so many amazing dinosaur discoveries they will soon become pros. Because not all dinosaurs were covered in scales or giant creatures!
Discover more: https://nosycrow.com/product/everything-you-know-about-dinosaurs-is-wrong/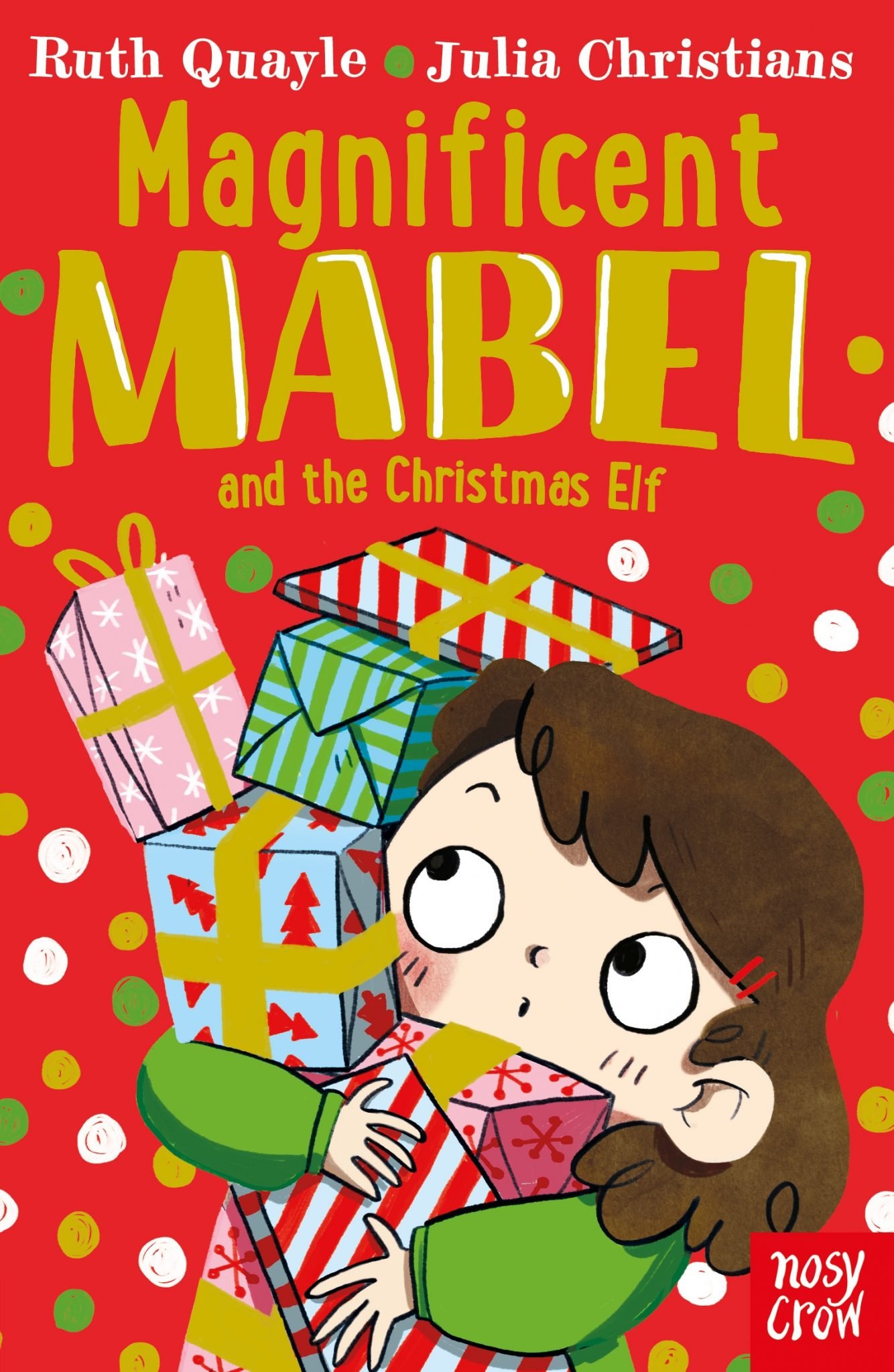 Magnificent Mabel and the Christmas Elf
Sometimes life isn't fair for Mabel Chase. Like for instance a naughty Christmas Elf gets her into LOTS of trouble. The three short stories in this book are accompanied by lots of illustrations, perfect for newly-confident readers.
Discover more: https://nosycrow.com/product/magnificent-mabel-and-the-christmas-elf/
For young readers age 9 to 12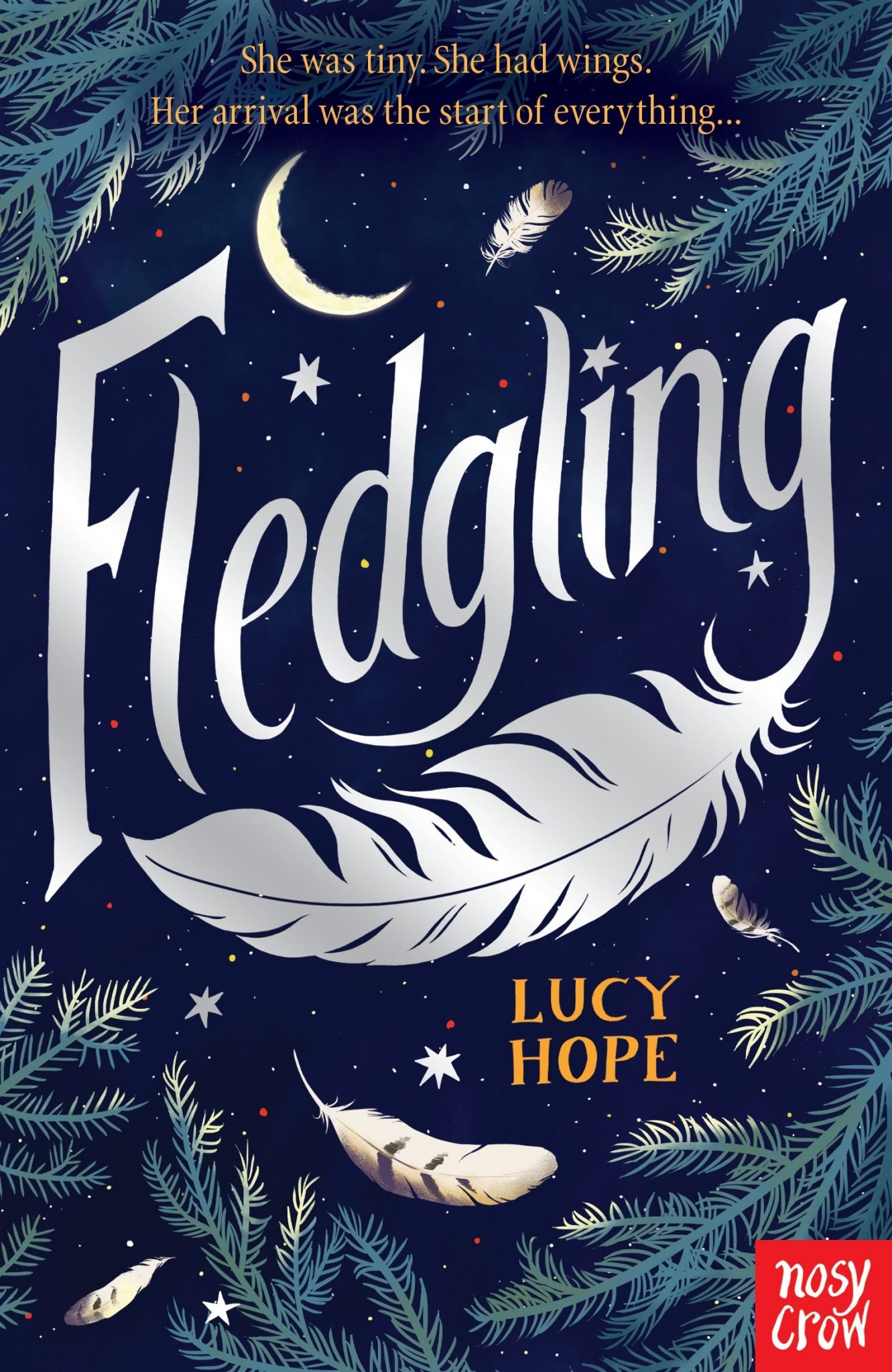 Fledgling
A gothic adventure set in the Bavarian Forest where Cassie Engel lives in a grand old house on top of a mountain with her mother who's an opera singer and a father obsessed with taxidermy. This gripping novel is filled with owls, magic and a boy who isn't all that he seems…
Discover more: https://nosycrow.com/product/fledgling/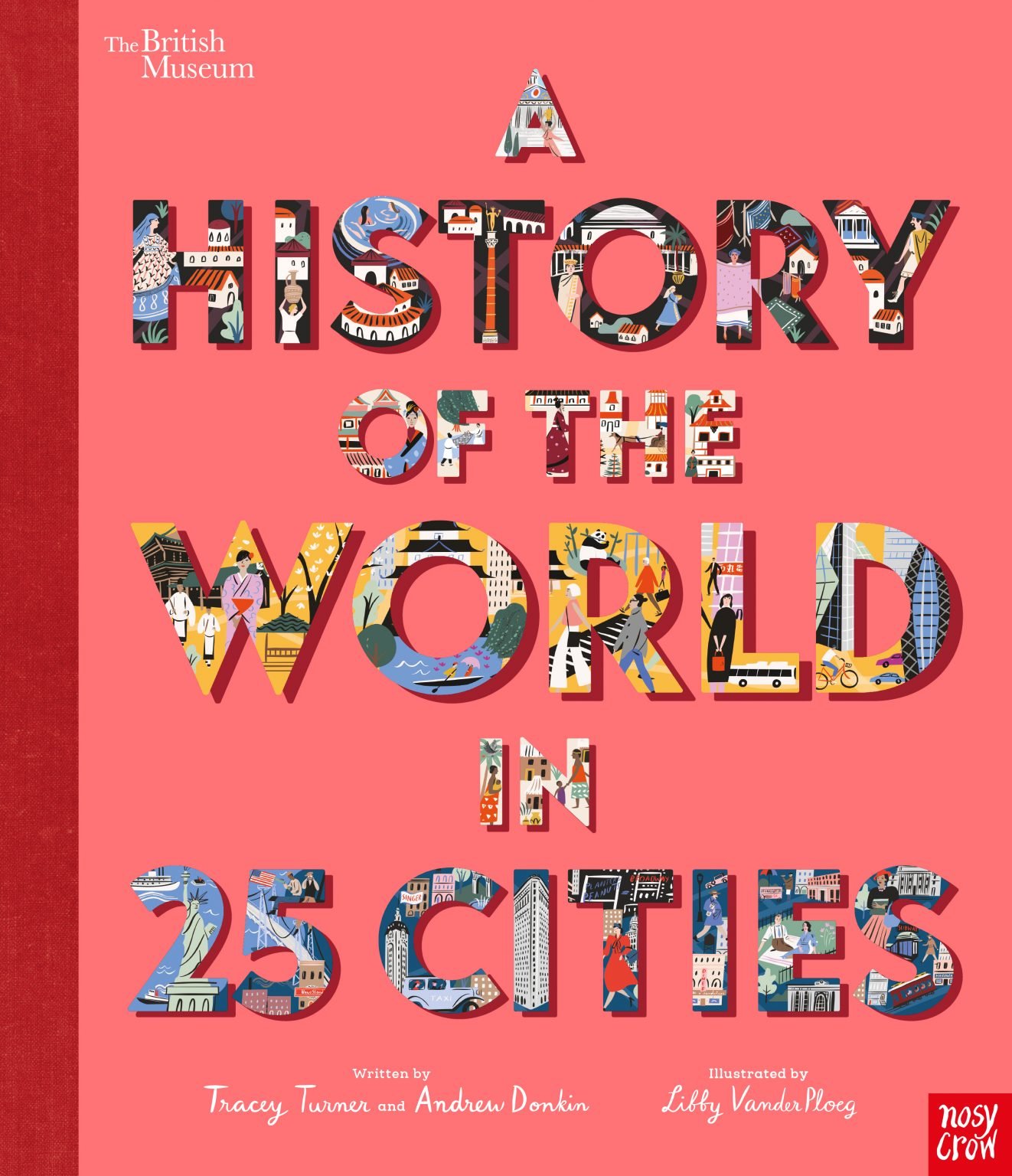 A History of the World in 25 Cities
Created in consultation with The British Museum and shortlisted for Waterstones Book of the Year, this large gift book contains 25 beautifully illustrated maps from all over the world. Visit the lost Chinese capital city of Xianyang, walk the streets of ancient Athens and discover fascinating facts about our history.
Discover more: https://nosycrow.com/product/british-museum-a-history-of-the-world-in-25-cities/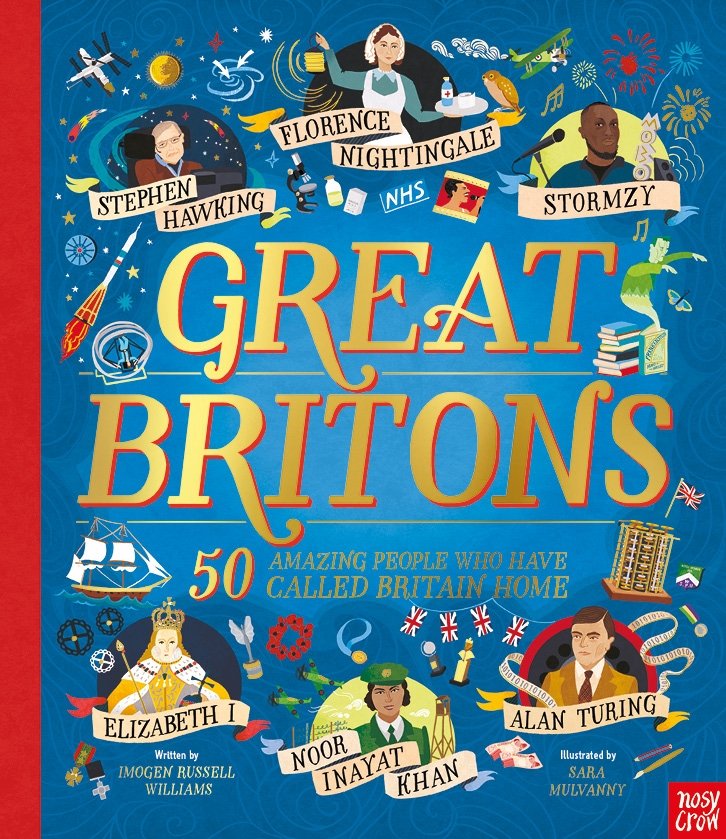 Great Britons
The inspiring stories of 50 key figures in Great Britain's history, who had an impact on the ways we live, think and feel today. Come meet warrior queen Boudicca, conservationist David Attenborough and activist Malala Yousafzai.
Discover more: https://nosycrow.com/product/great-britons-50-amazing-people-who-have-called-britain-home/