'Tis the season to be spooky, so why not get into the spirit and dress your house for the occasion! Give your house a spooky glow up with our pick of the best decorations this Halloween.
The Halloween Window Stencil Pack  – RRP £20
Love Halloween but have 0 artistic skills? Yeah, us too. Transform your living space into a spooky haunted house, zombie hideout or ghoul infested woodland with the help of Snow Windows range of temporary decorations that are easy to apply (with Snow Spray – RRP £3) and clean. Let passers-by know you're celebrating and create a spooky scene with this stencil set that contains a variety of stencils including two graves, two zombies and a haunted house with bats silhouetted by the moonlight.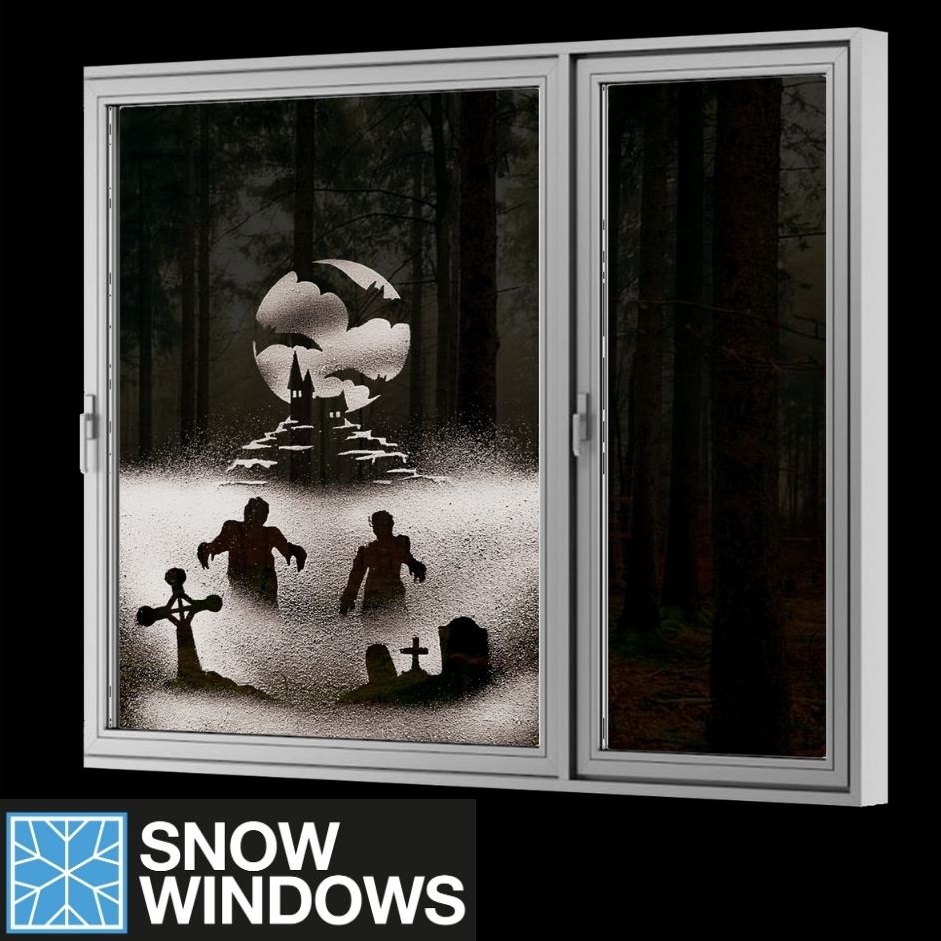 Light Up BOO – RRP £8 – available at selected Tesco stores
Scare your household with this light up BOO sign. With a black outer case, purple interior and light up bulbs, it's great to place in the window to spook the neighbours as well.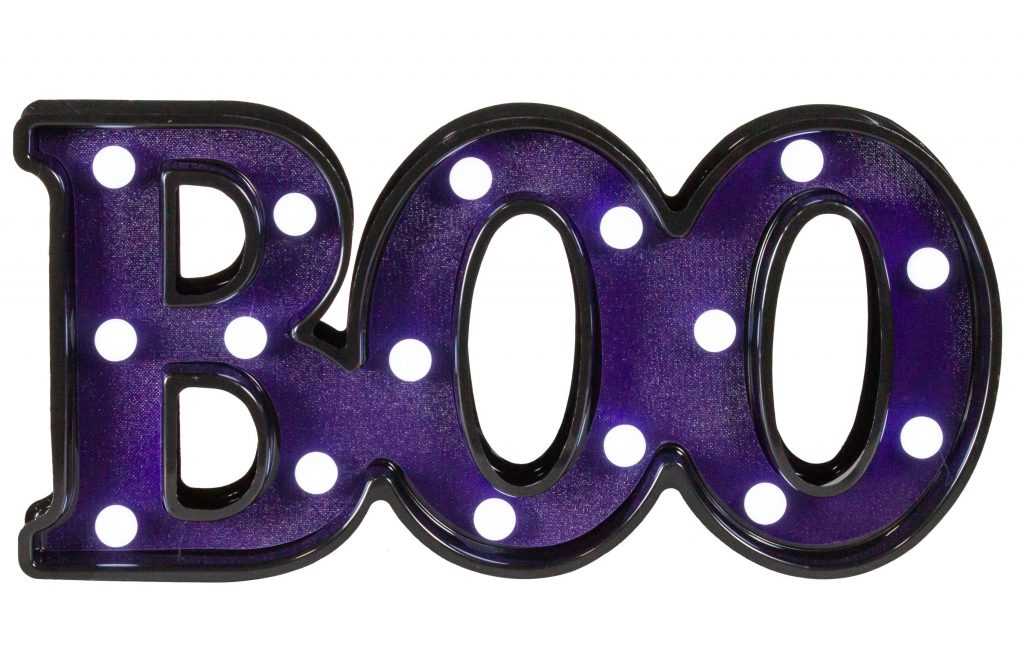 Personalised Halloween Sign – RRP £16
We love this delightful plaque by Just Toppers that features a sweet hand painted family dressed up in their Halloween costumes. Each figure is mounted on a beautiful natural wood sign which can be engraved with a message or your family name, and you can personalise it even further by adding up to seven family members. Choose from Dad dressed as a vampire, Mum dressed as a witch, a little girl dressed as a witch or ghost, a little boy dressed as a vampire or ghost or a baby as a kitten. Aww!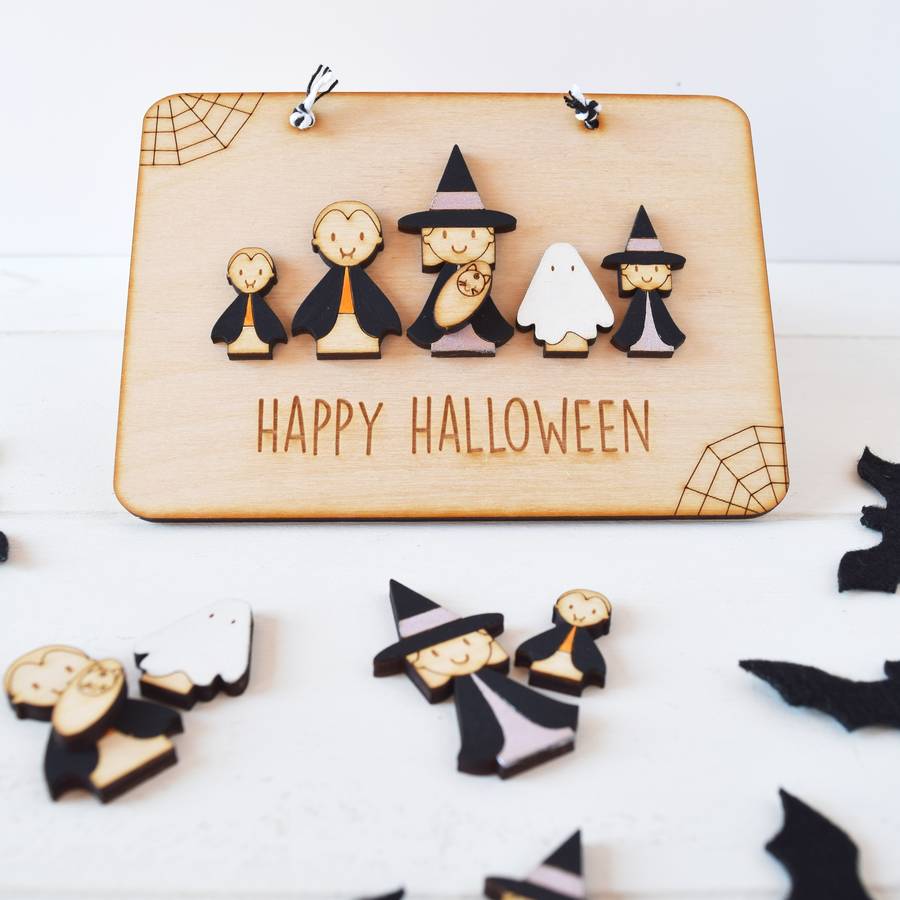 Halloween Garland – from £12
Available in traditional orange or a contemporary ombre mix, this Halloween Garland by Rosie and the Boys features eight seasonal paper pumpkins and is the perfect way to add a touch of style to your autumn celebrations. Perfect for a party or to hang in the window, these beautiful pumpkin decorations are a wonderful and easy way to decorate your home for Halloween.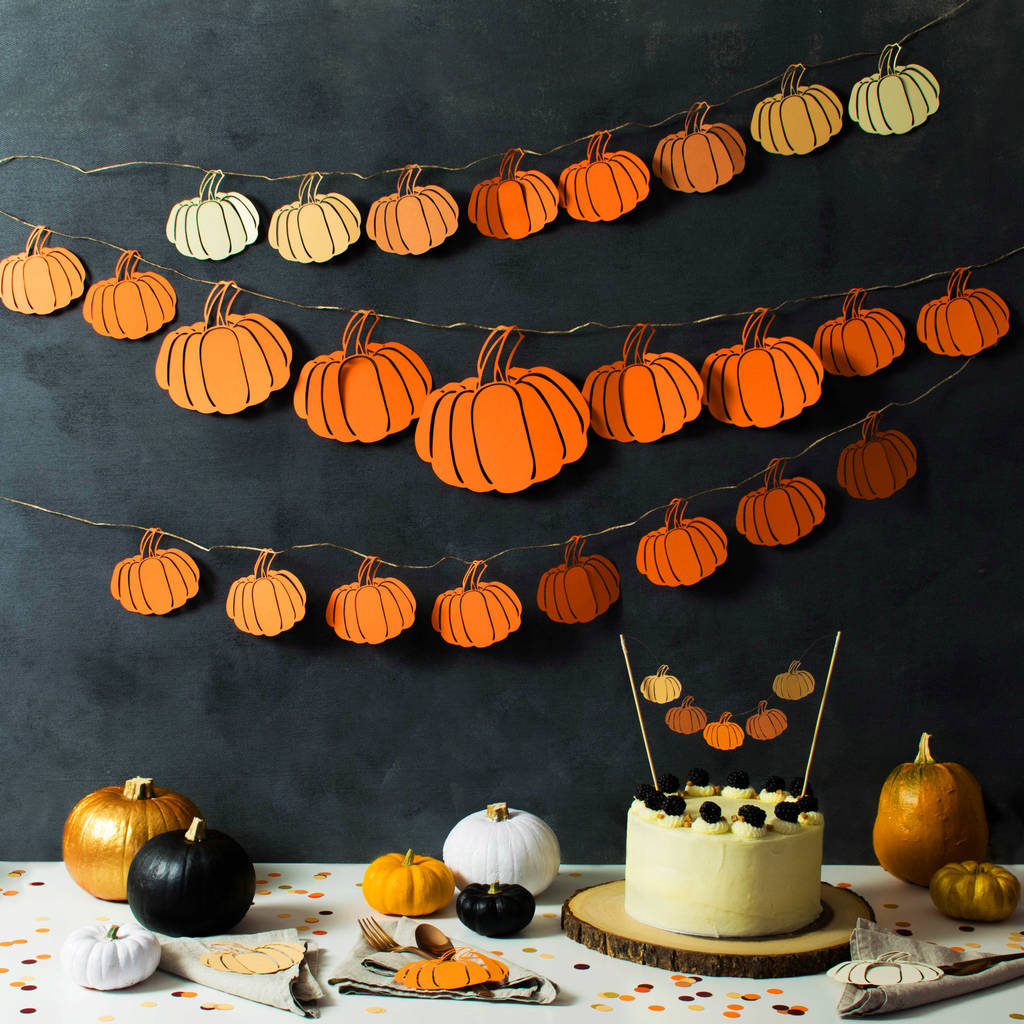 Bat Gauze Draping Kit – RRP £8.99
This creepy black gauze from Party Pieces comes with eight sparkly glitter bat shapes to stick on, creating that perfect Halloween scene! Place it over the party table or cast it over the stair banister for a spooky touch!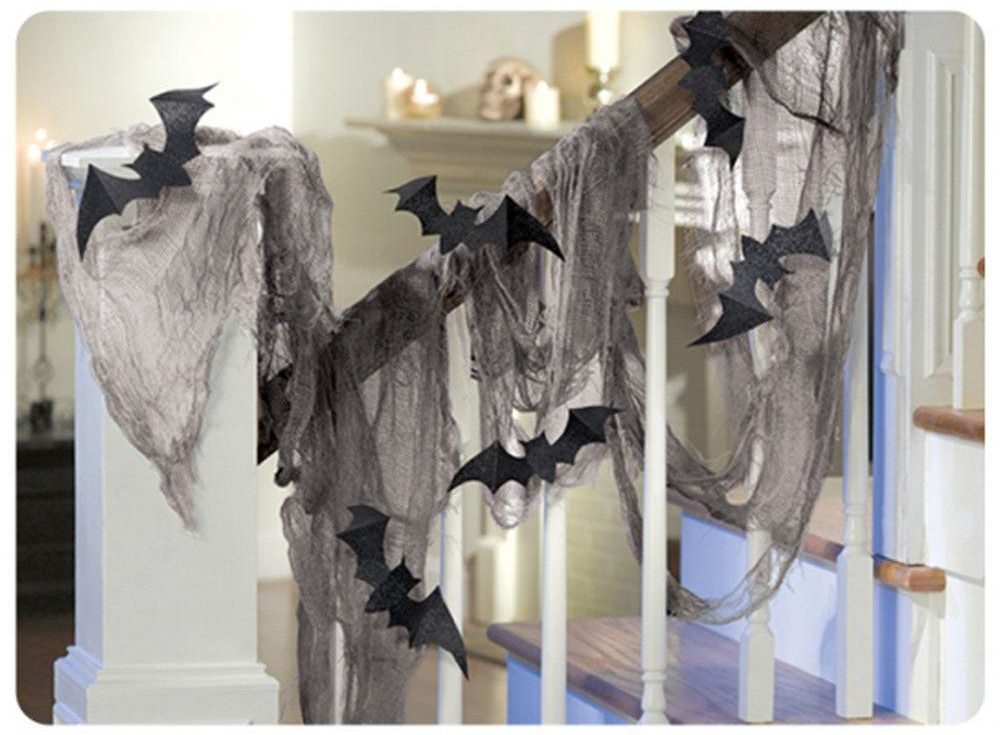 How will you be celebrating Halloween this year? Let us know by commenting down below or over on social media!