Every child needs a creative outlet, and for some that might involve a little colouring, drawing or painting and for others it might be cooking, baking or making things! For fashion-loving kids that love to get hands on, be sure to take a look at our pick of the best jewellery making kits for hours of creative fun this summer holiday.
Cra-Z-Loom Bracelet Maker – RRP £15 – available at Smyths Toys and Argos
Loop, weave and wear amazing, colourful bracelets with the Cra-Z-Loom Bracelet Maker from Character Options. With the essential loom, 600 multi-coloured bands and ten emoji beads, it allows your child to make 24 pieces of jewellery that are perfect for wearing and gifting to friends!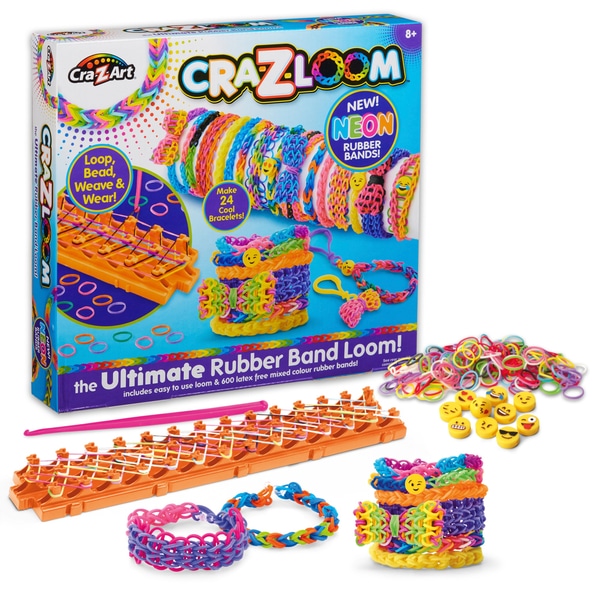 Personalised Rainbow Colours Bracelet Making Kit – RRP £16.95 – available on Not On The High Street
Perfect for three to eight year olds, the Rainbow Colours Bracelet Making Kit by Cotton Twist contains enough beads to make 10 bracelets, where a selection of rainbow, flower and geometric beads await. It also comes with the Cotton Twist's latest elastic with shoelace ends to help young children thread the beads and just when you thought you couldn't love this vibrant kit anymore, the presentation box can be personalised with your child's name.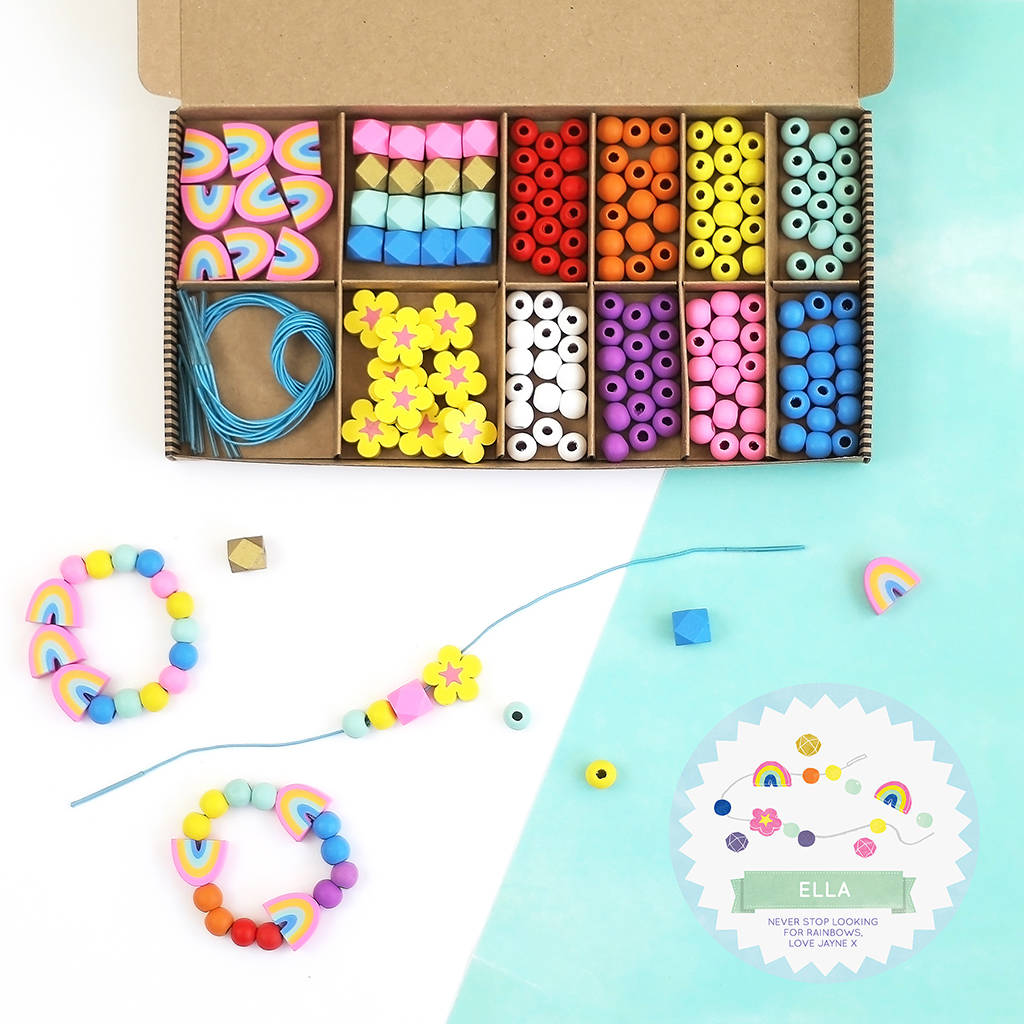 JelliRez Super Glitter Set – RRP £19.99 – available at Smyths Toys
For fashion fans and those who have rekindled their passion for craft, the new Jelli Rez from Flair presents the perfect way to create high end resin-like fashion pieces, with a unique jelly texture, created in only 15 minutes! Simply mix, mould and POP to create totally customisable necklace pendants, keyrings, rings and hair clips. The Super Glitter Set makes up to 20 designs with special glitter finishes.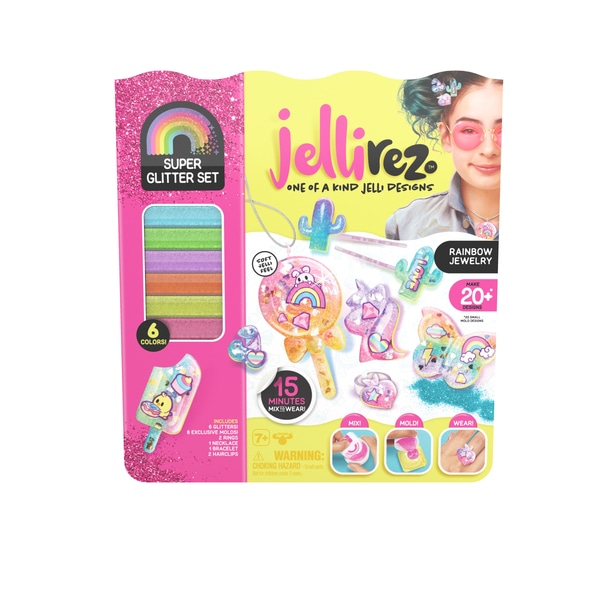 Ravel Tales Surprise Box – RRP £9.99 – available on Amazon
Little ones can make yarn friendship bracelets and necklaces with Ravel Tales, a new DIY collectible plush toy that takes the unboxing experience and surprise reveal to the next level.  Children simply unravel the multi-coloured wool to reveal nine cute surprises, including a lovable collectible soft animal toy – which character will your little one find hiding within the wool, maybe Pom Pom Pups, Knittens, Purl Ponies or Button Bears?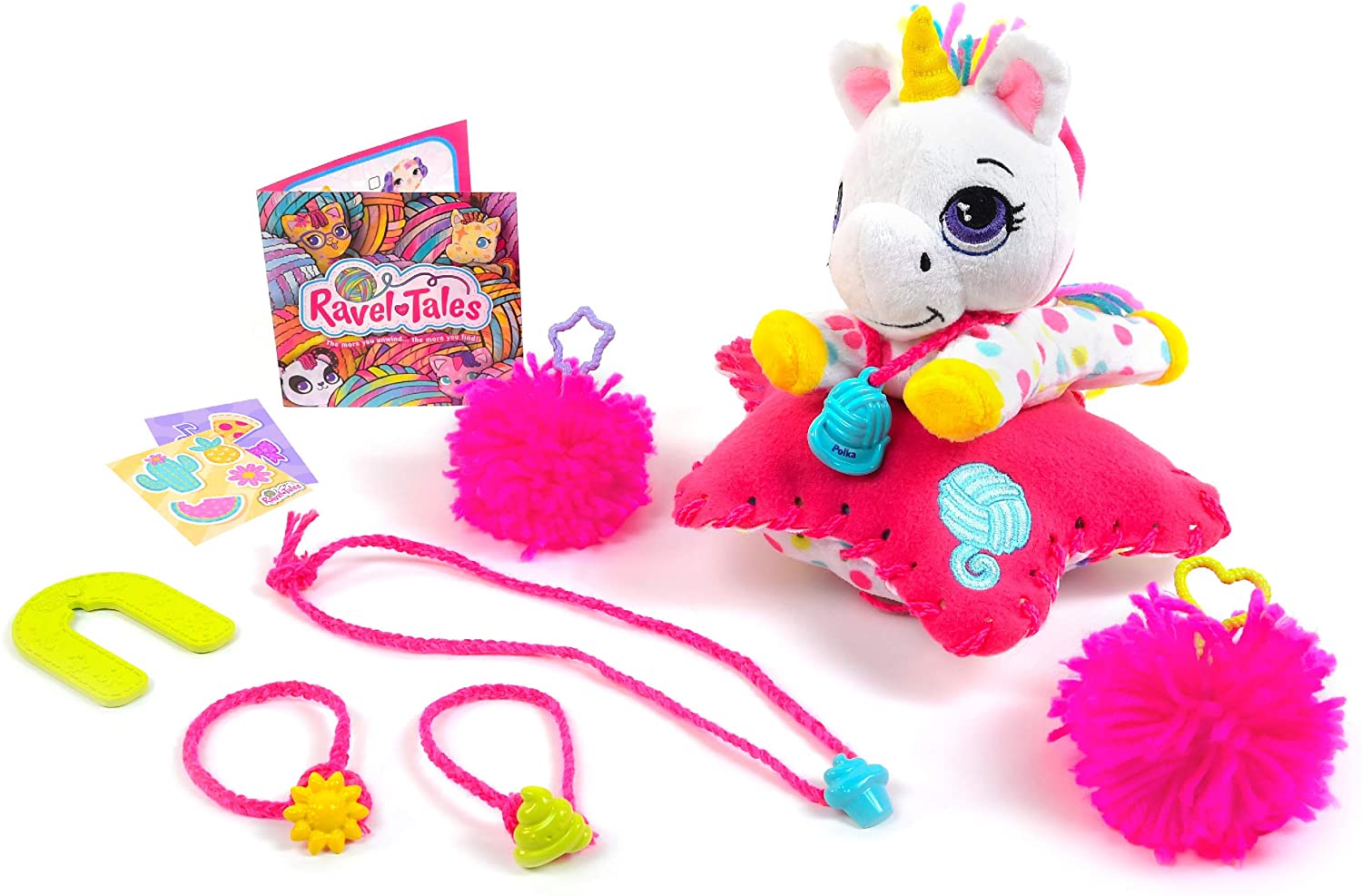 2 in 1 Kumi Kreator Cool Maker – RRP £20 – available at Smyths
Inspired by the art of Japanese Kumi bracelets (Kumihimo in Japanese means gathered threads), this good-sized, colourful machine makes creating beautiful and intricate friendship bracelets and necklaces fun and easy to do! With 60 spools of string in a variety of different colours, it allows your child to weave up to five bracelets and two necklaces without a single knot. Children can customise and finish off their bracelet with stylish clasps or use your extra string to make fun tassels.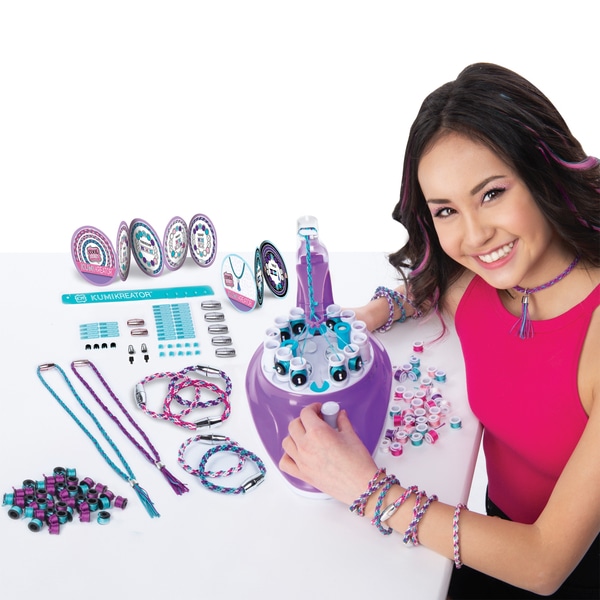 Will any of these jewellery making sets be making their way home with you? If so, be sure to share your little one's creations with us over on social media!