Chocolate lovers, rejoice for World Chocolate Day is here and that makes it totally acceptable to have some of the sweet and sticky stuff for breakfast, lunch and dinner, right? Whether you're a self-proclaimed chocoholic in need of a sugar fix, or know someone with a birthday coming up and are searching for the perfect gift, why not take a look at some chocolatey options? But step away from the Cadbury and instead indulge in one of these luxury chocolate boxes…
Summer Desserts Sleekster – £22.95
Inspired by puddings and petit fours, Hotel Chocolat's summer chocolate box contains 36 chocolates to choose from including Eton Mess, Caramel Cheesecake, Mississippi Mud Pie, Macaroons and plenty more to tempt you. Made with real fruit, real whipping cream, crushed corn-flakes and palm-free biscuits, the chocolatiers bring an authentic dessert flavour and texture to each bite.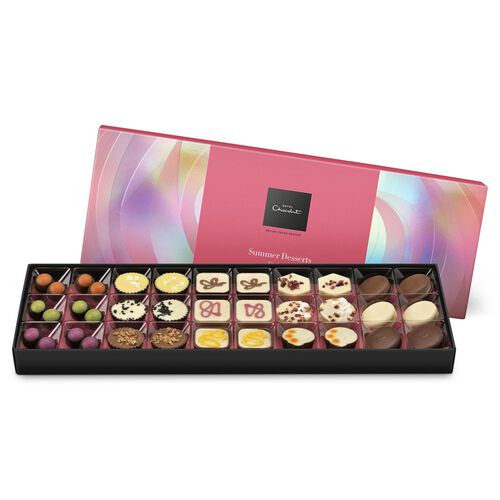 Lily O'Brien's Exquisite Collection – £16.99
The Exquisite Collection features a sublime assortment of milk, dark and white chocolates. Discover flavours like raspberry & Sicilian lemon, passionfruit & bergamot, almond & cranberry, pear & almond, ginger & lemon confit, hazelnut cappuccino, Dulce de leche and more in this box of 30.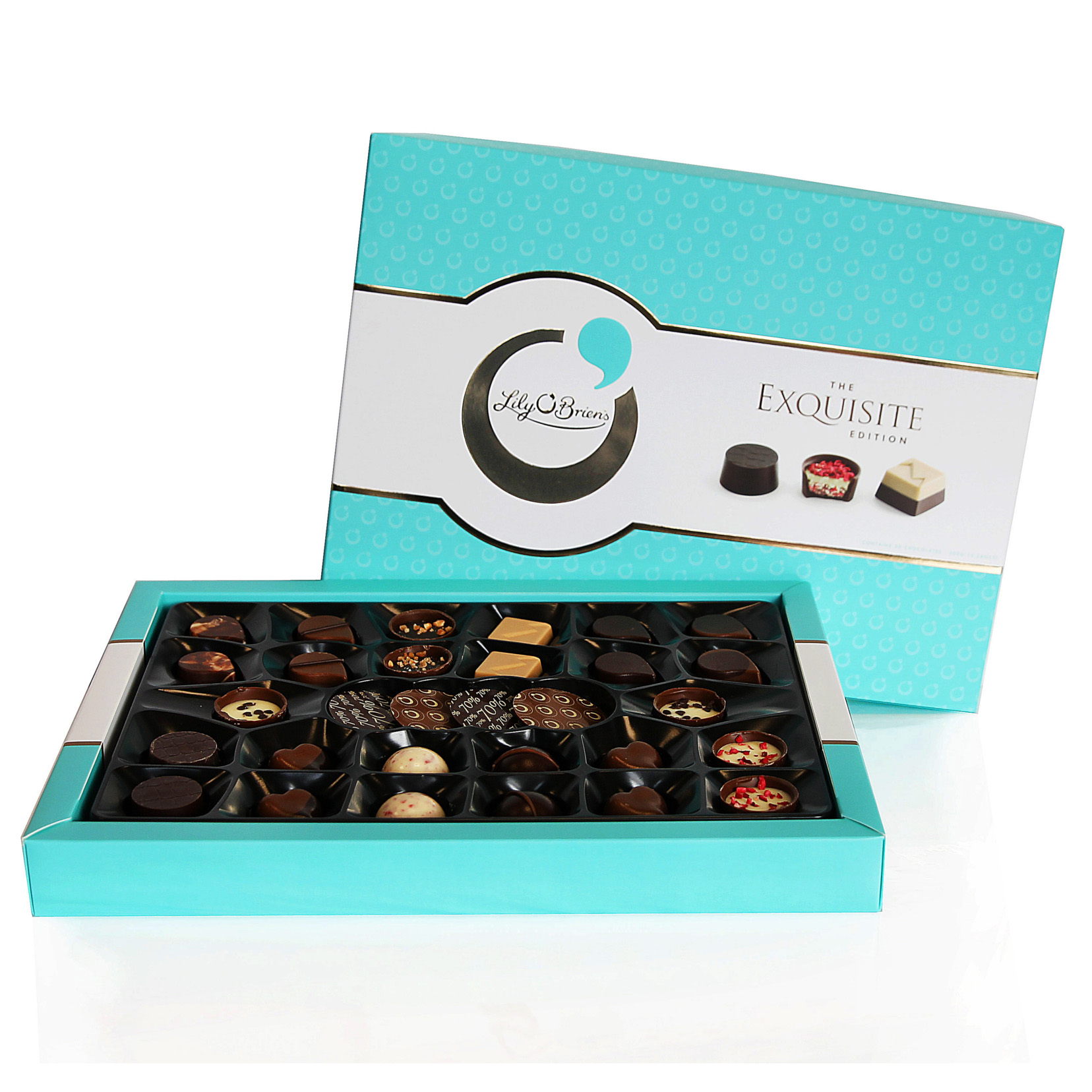 Toffee, Fudge and Caramel Collection – £8.50
If you want something a little more classic, then why not go for this box of Toffee, Fudge and Caramel chocolates from Thorntons? With 23 chocolates to choose from, the delights include: Nutty Caramel, Granola Fudge, Gooey Caramel, Creamy Fudge, Tempting Toffee, Toffee Baton and Thorntons Signature. Just take our money already!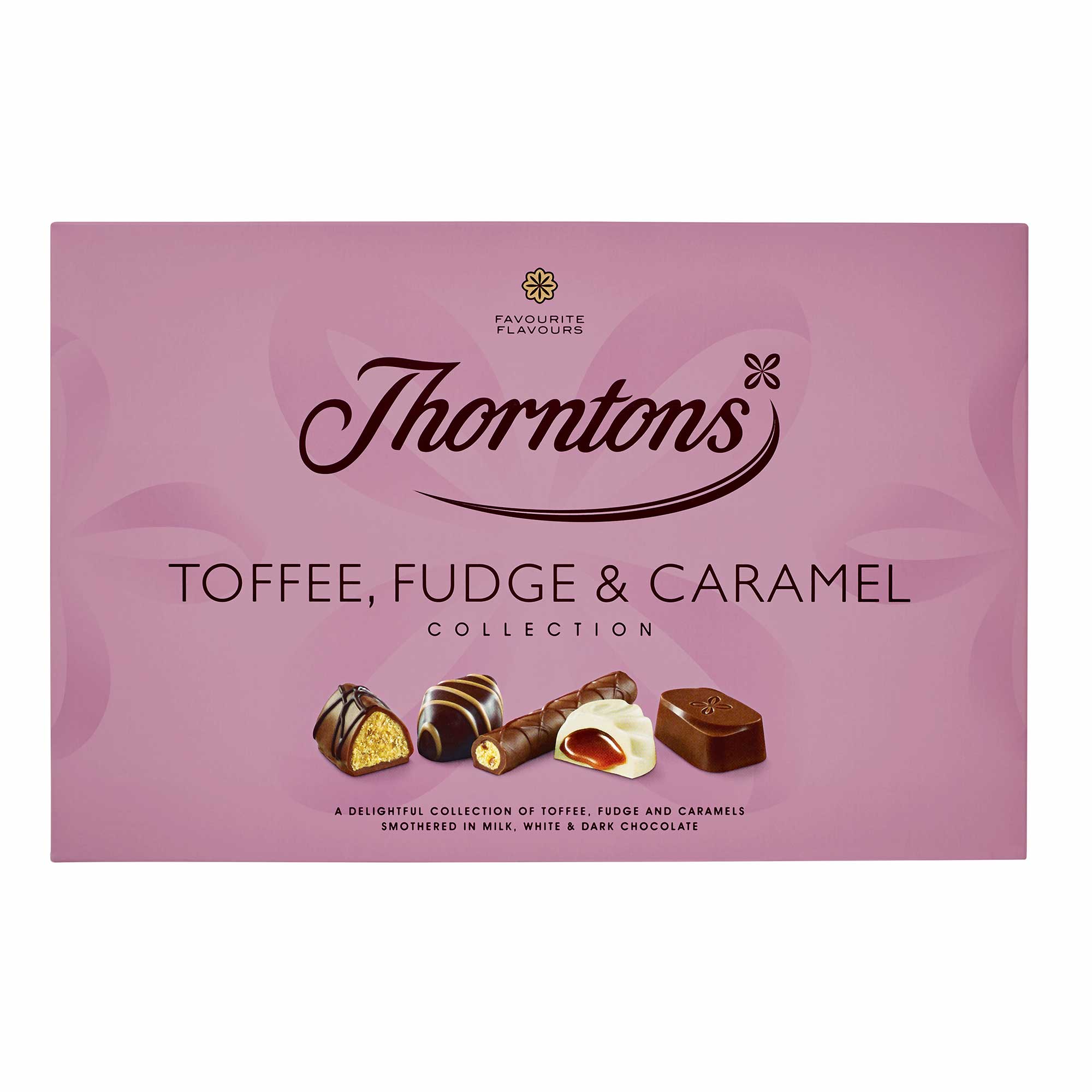 Godiva Gold Collection Chocolate Box – £20
Not sure what to go for? Why not try the Gold Collection that contains a selection of 14 delicious Godiva chocolates in white, milk and dark. With flavours of creamy praline, sweet caramel, nutty noisette and soft ganache, what's not to love?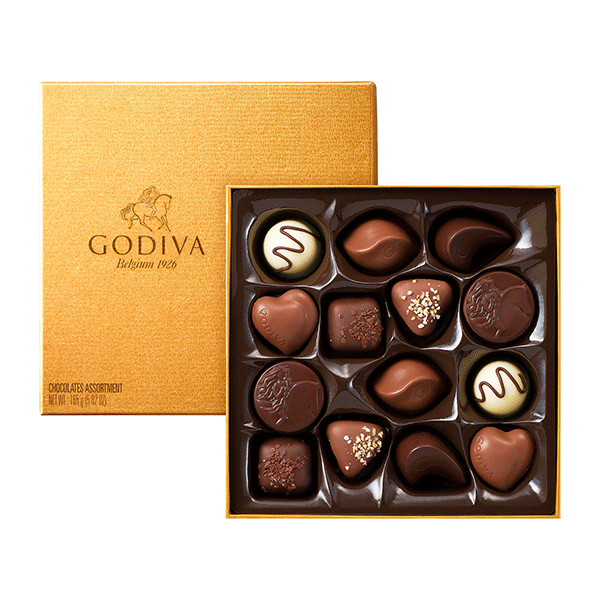 Belgian Classics Assortment Gift Box – £19.99
Hands up if you love Guylian! *Shoots both hands up*. This large box contains all the Guylian classics we know and love from praline seahorses and melt-in-the-mouth chocolates to milk, dark and white truffles.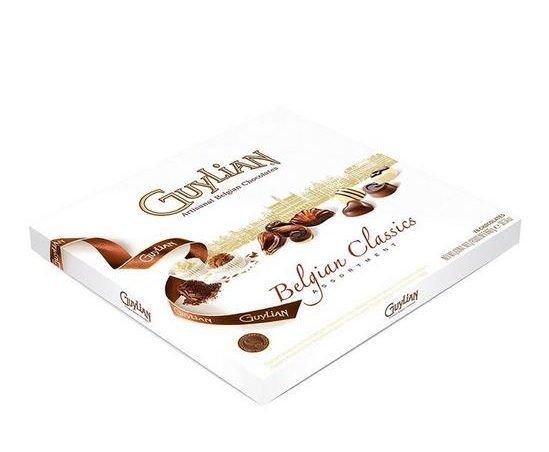 Where's your favourite place to go for luxury chocolate? Let us know by commenting down below or over on Facebook and Twitter @UKMumstv.