Who else finds applying makeup really therapeutic? Long gone are the days where you'd use your hands to apply makeup! No makeup collection would be complete without a set of makeup brushes and a woman can never have too many of them, right?! Whether you're looking for a new set of makeup brushes or you want to treat the teen in your life to some, why not take a look at our pick of the best to help you blend effortlessly and smudge to perfection for a flawless finish without the filter!
Full Vegan Brush Kit – RRP £60
For lovely, soft and affordable makeup brushes look no further than indie brand, KitStars which is home to vegan and natural hair brushes for the whole face. We love that this 10-piece set gives you a little bit of everything and that the case doubles up as a neat brush holder! It's great value too at £6 per brush.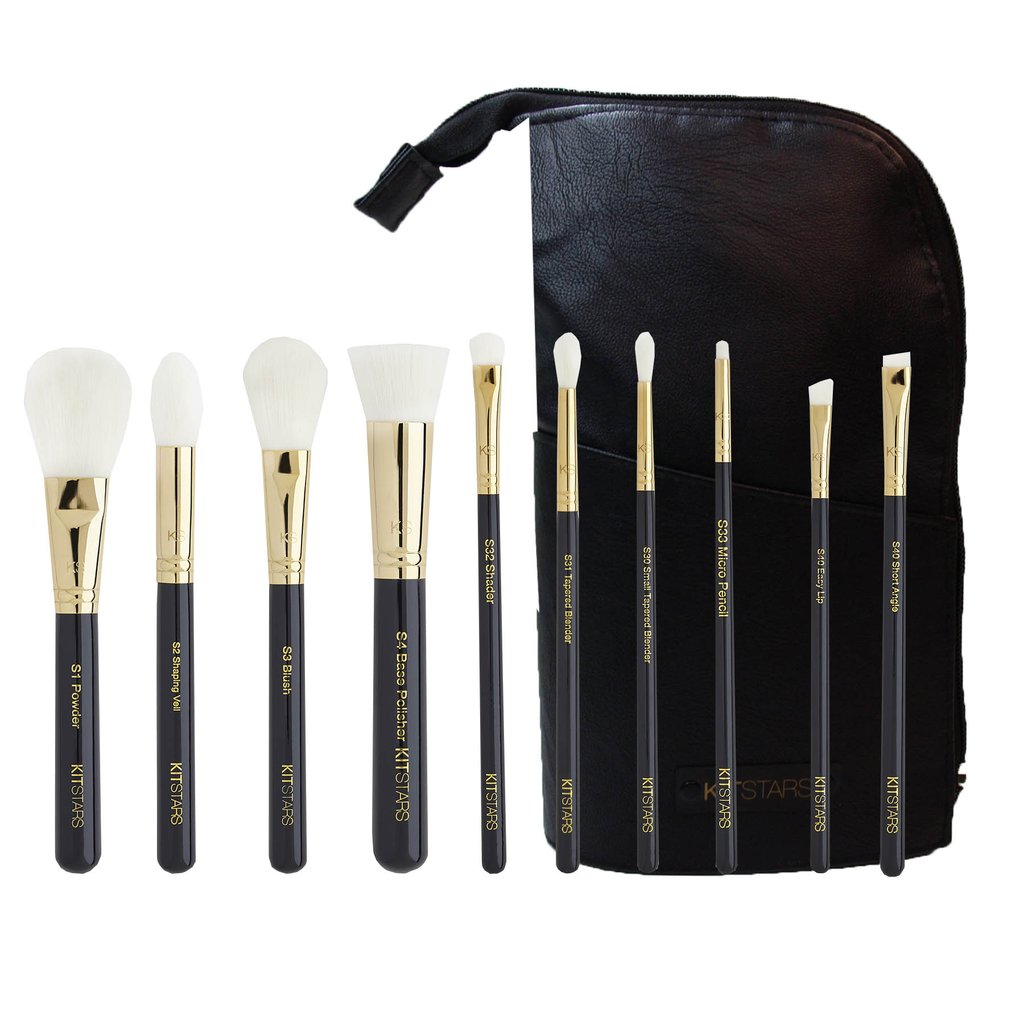 Real Techniques everyday essentials – RRP £19.99
For a set of makeup brushes that don't cost a fortune, choose Real Techniques everyday essentials by Sam and Nic. This set is perfect for beginners, including everything you need to achieve flawless and professional-looking makeup looks. This set has got your whole face covered, containing a fluffy blusher brush, a crease brush for your eyeshadow, a setting brush for dusting on highlighter or powder, a face brush for buffing and blending foundation as well as a 3-in-1 makeup blender! Plus, all the brushes use synthetic bristles which is animal-friendly, easier to clean and they don't tend to shed as quickly.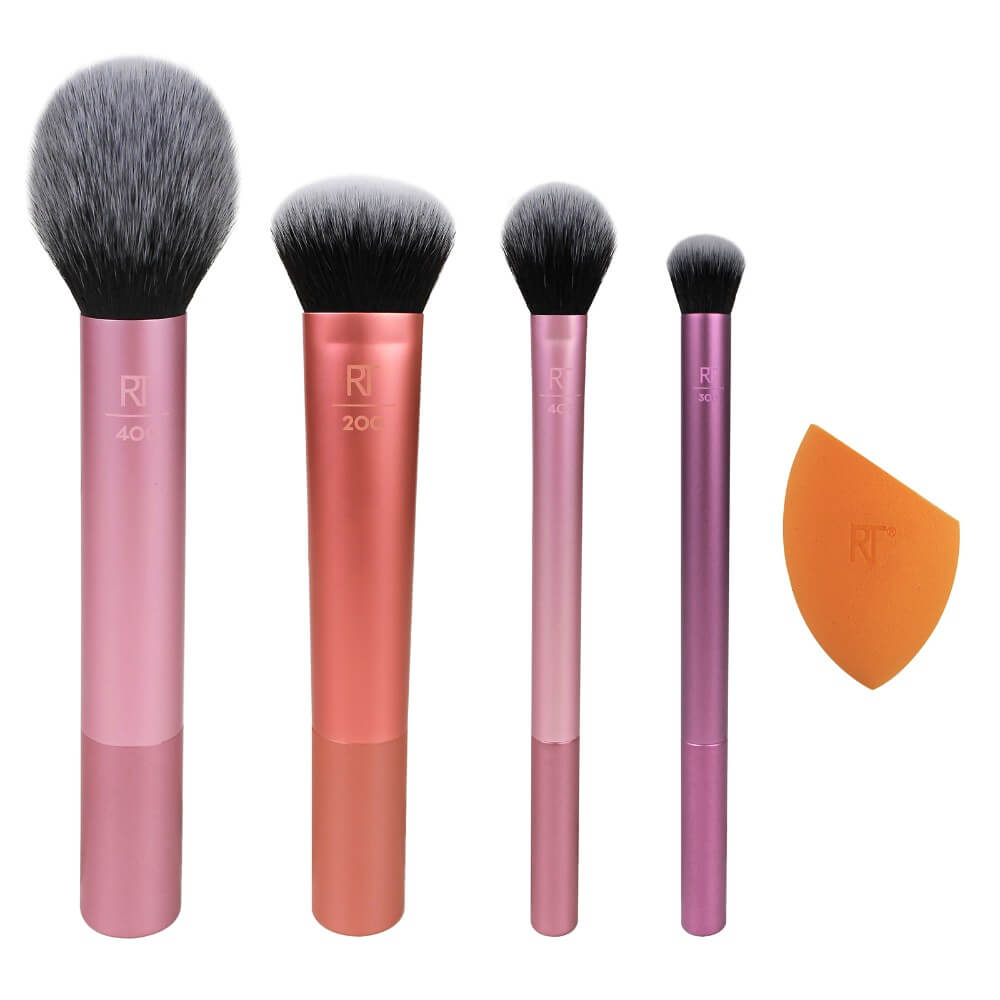 EcoTools Start The Day Beautifully Kit – RRP £12.99
Looking for a sustainable option? Then you'll want to take a closer look at this set of five by EcoTools that are made from highly sustainable bamboo. The ferrules are recycled aluminium and the bristles are cruelty-free synthetic taklon. The set covers everything from forehead to chin with an angled foundation brush, a blurring brush, a defined crease brush, an angled liner brush and a full blush brush as well as a handy storage tray.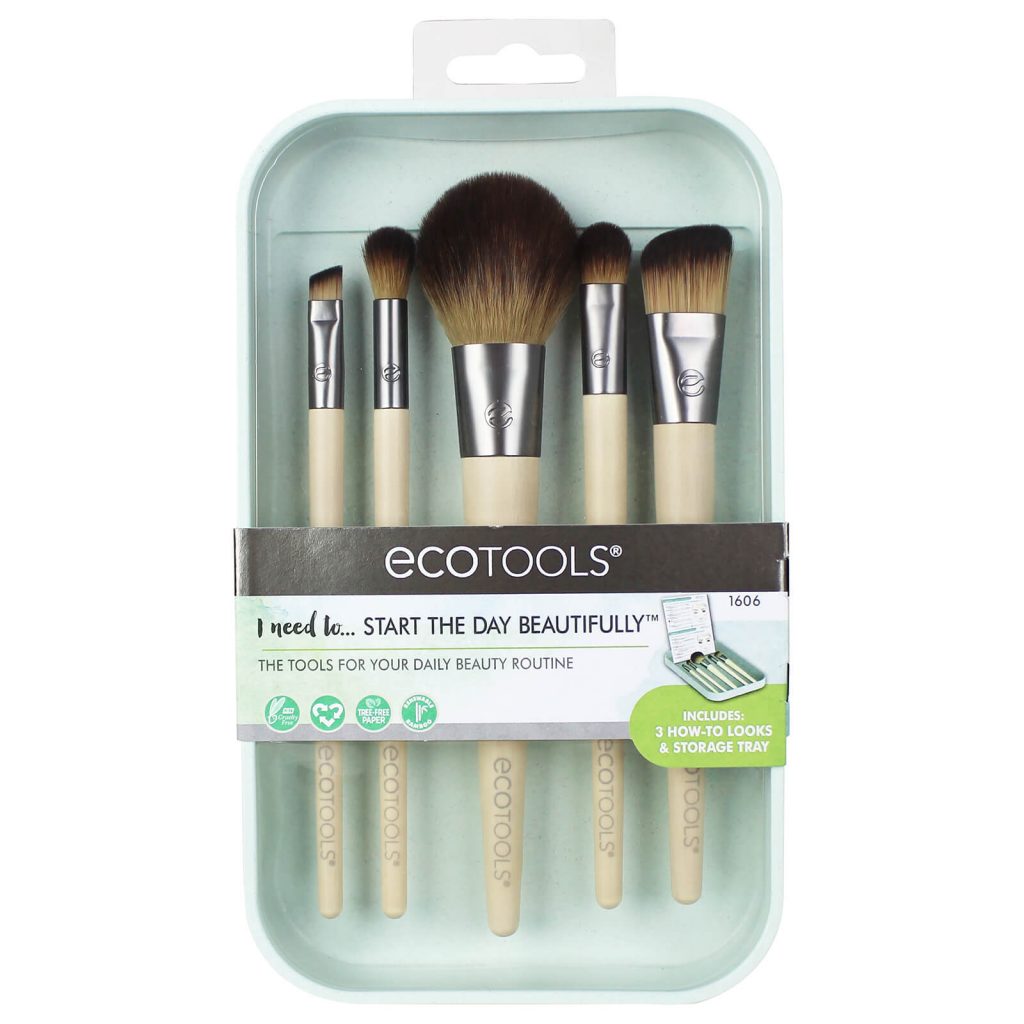 Wet n wild Eye Perfection Pro Line Brush Set – RRP £25
If you're all about eyes, then this set is for you! This collection from cruelty-free brand, Wet n Wild contains four stunning makeup brushes for your eyes. It features a fluffy blending brush which has feathery-soft bristles to blend out loose or pressed powder on your lids and crease, a tapered blending brush to blend your go-to eyeshadow hues with precision, a dome pencil eye brush with domed bristles that provide precise colour application to just the right spot, and finally, a precision setting brush to set powder under the eye or highlight your cheekbones  like a pro. Plus, each brush has an ergonomic handle for a comfortable hold and the bristles are synthetic.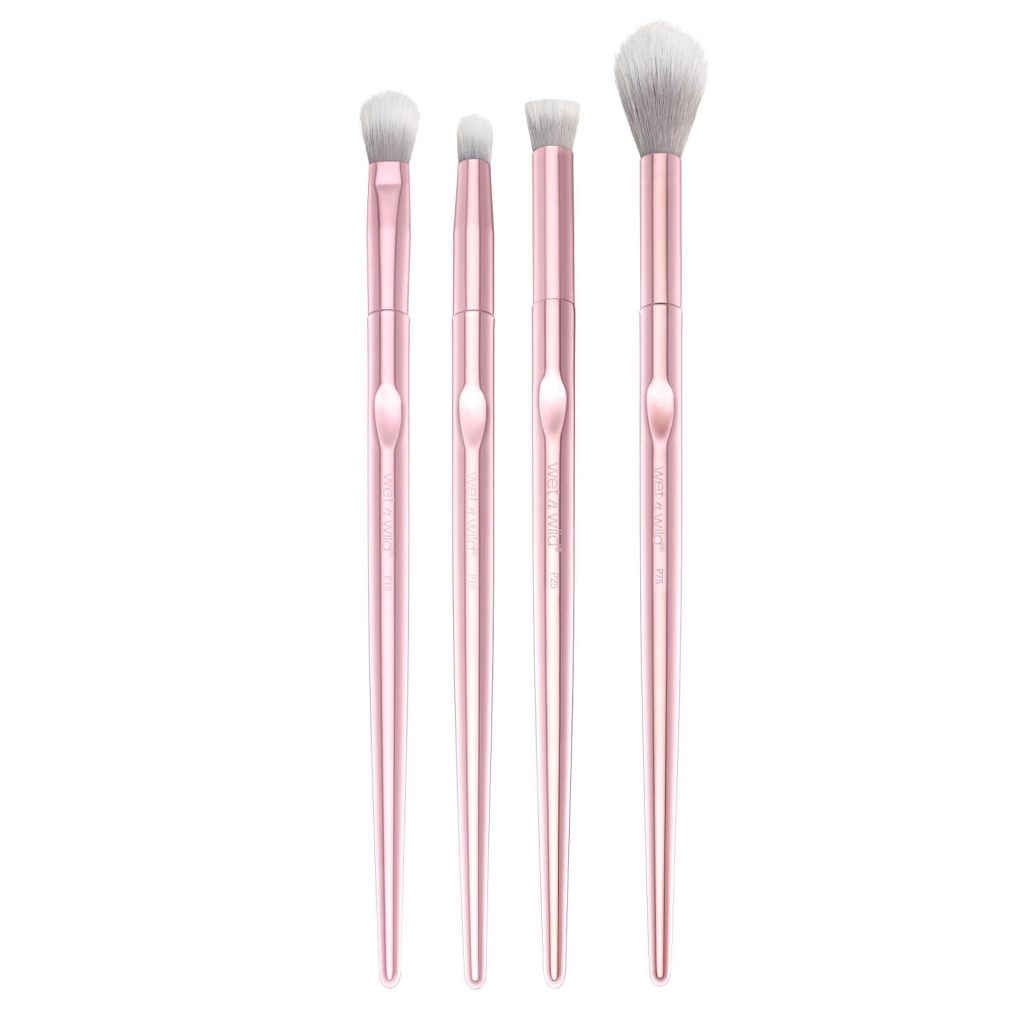 Lottie London Best of Brushes – RRP £16
If you're looking for a budget brush selection that will also look pretty on your dressing table, look no further than this colourful set of five Lottie London makeup brushes. We just can't get enough of the handles! It contains all the brushes you need for your makeup routine including a Powder Power Brush, Shade & Shadow Angle Brush, All Eyes On You Eyeshadow Brush, Blend In Eyeshadow Brush and finally, a Flawless Base Foundation Brush.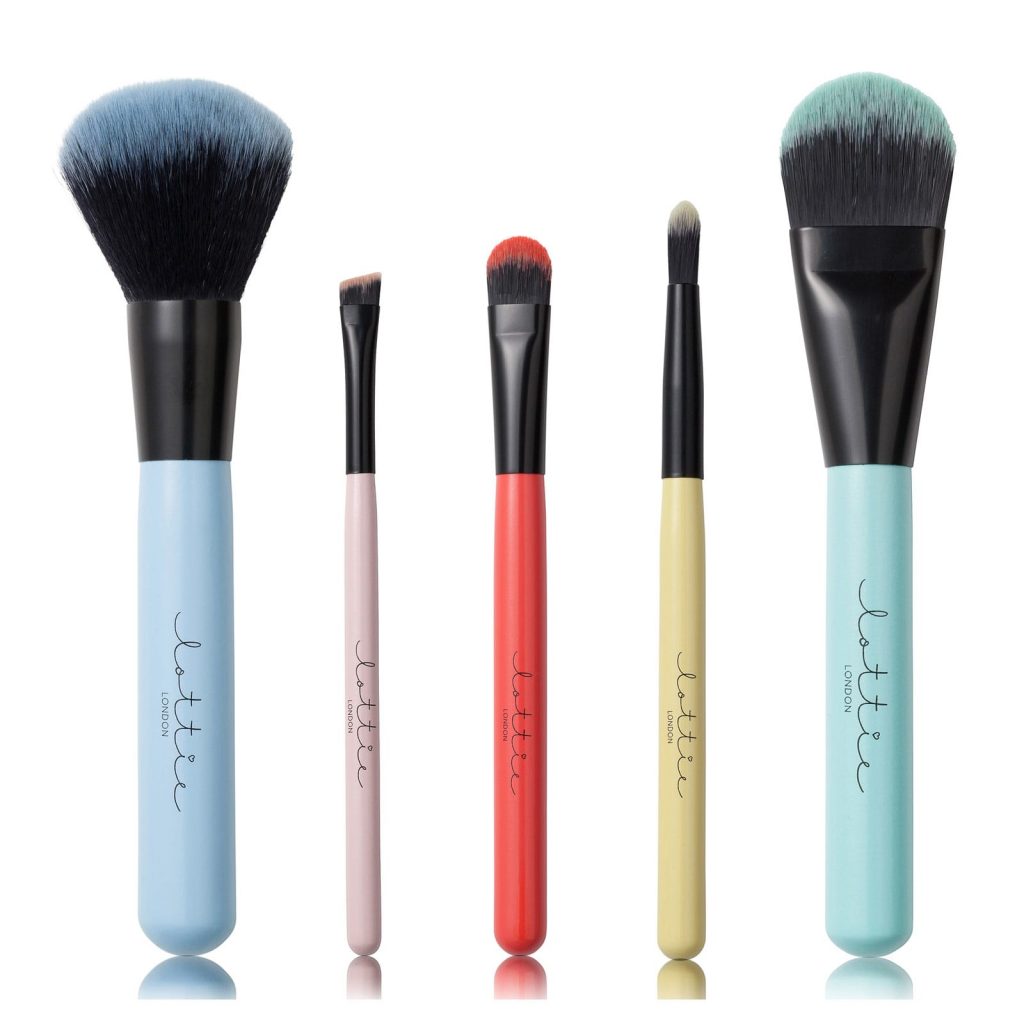 What makeup brushes do you own? Let us know by commenting down below or over on social media.