Perfect for birthdays and Christmas (because it's never too early to get some present ideas in the bank!), we don't know what child wouldn't love a book for them, featuring them! Little ones will love to see that they are the star of the story and no doubt excitedly point and say "look, that's me!" as they see all the amazing adventures they can go on!
Up your story time game with our top picks of personalised books for children.
Recipe Storybooks – £12.49 each
Support a small business and go on a foodie adventure with your little one courtesy of Story Antics! We love Australian brand Story Antics' range of colourful cookbooks where your child becomes the chef in the story! You can personalise the hair, eye colour and skin colour for the chef and adult helper and learn to make all sorts from Raspberry Breakfast Balls and Cheesy Quinoa Crackers to Sweet Potato Brownies, Zucchi Muffins, Banana Ice Cream and Rainbow Fritters – delicious!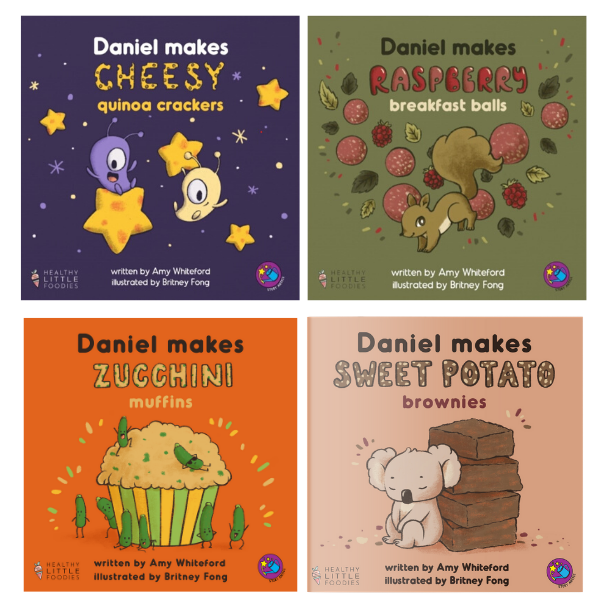 Where Are You…? – £21.99
Never mind the children, we want a copy of Where Are You…?. Who else is with us? We love this Where's Wally-style book that will keep the little ones going for hours – perfect for the summer holiday right now! It features a personalised character (you can choose from six different boy and girl options) which you have to find across a number of different universes.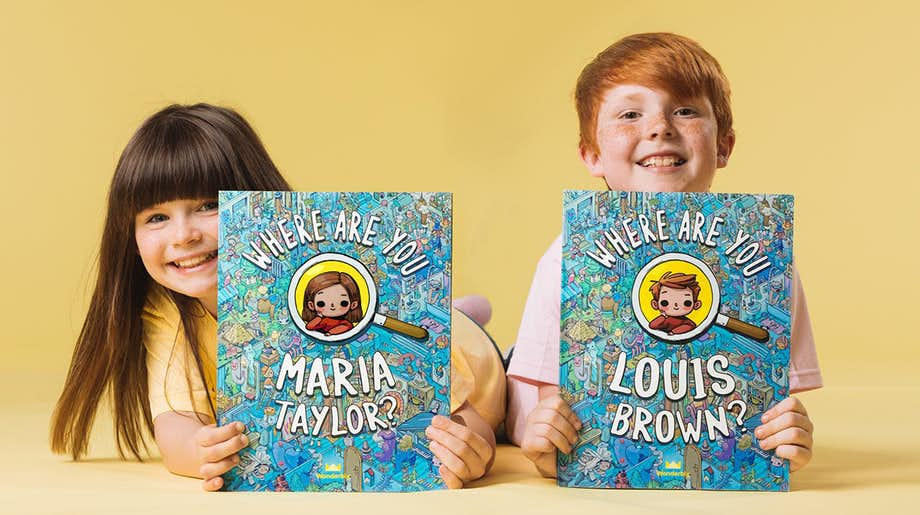 Peppa Pig: Big Adventure Personalised Book – £19.99
Because what child wouldn't want to go on an adventure with the one and only Peppa Pig! Peppa and George are going on a scavenger hunt – and each clue uses a letter in your child's name, making this story a helpful tool when learning to spell. There's a lot of fun to be had with the personalisation here as you can choose from a variety of hair styles and colours, skin tones, eye colours and whether the character needs to wear glasses.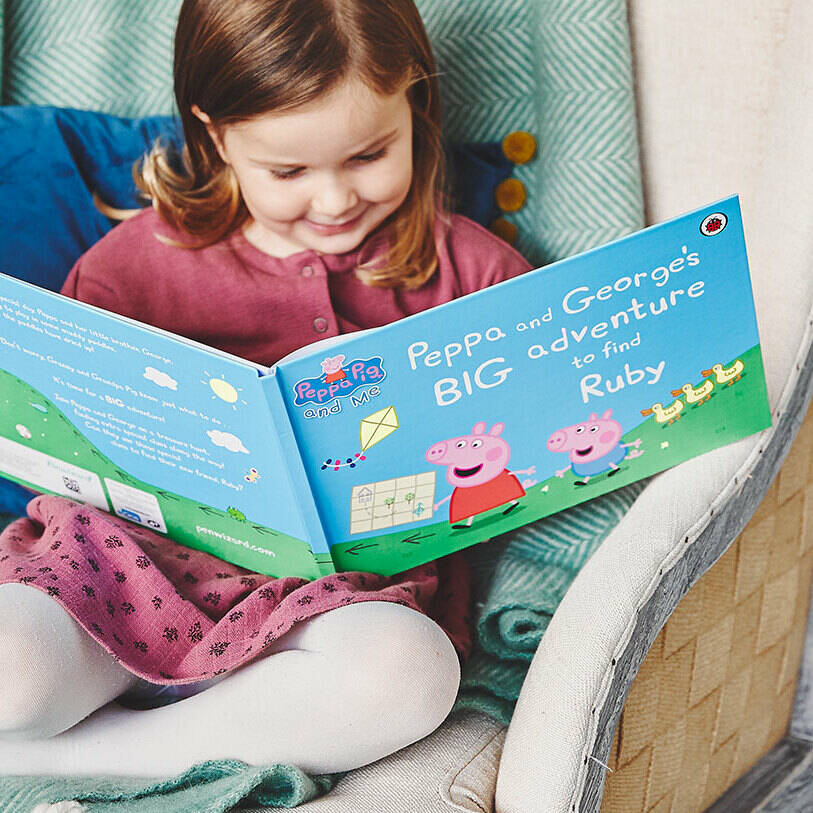 Personalised Peter Rabbit Hopping into Life Book – £28
We all know a little someone who loves Peter Rabbit! Much to your little one's delight, their name can be seen on the cover and throughout the charming text of this book, and there's also the option to include a personal message at the beginning. These beloved children's tales are beautifully presented in this hardback book for a gift that will be treasured for many years to come.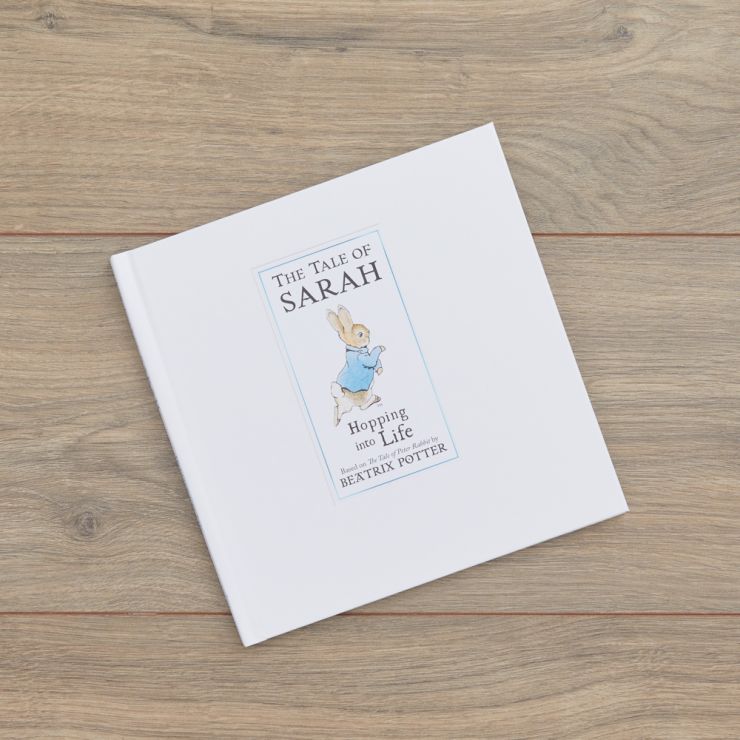 My Kingdom Books Story Book The Spell of Fun-Less-Ness – £19.99
Know a little someone who loves fairy tales and all things prince and princesses? Look no further than My Kingdom Books' Story Book The Spell of Fun-Less-Ness which is based on your child's name. While the personalisation is minimal, the magic really does come to life when you download the free app and point it at the book when reading as the characters pop out right in front of your very eyes, taking story time to the next level!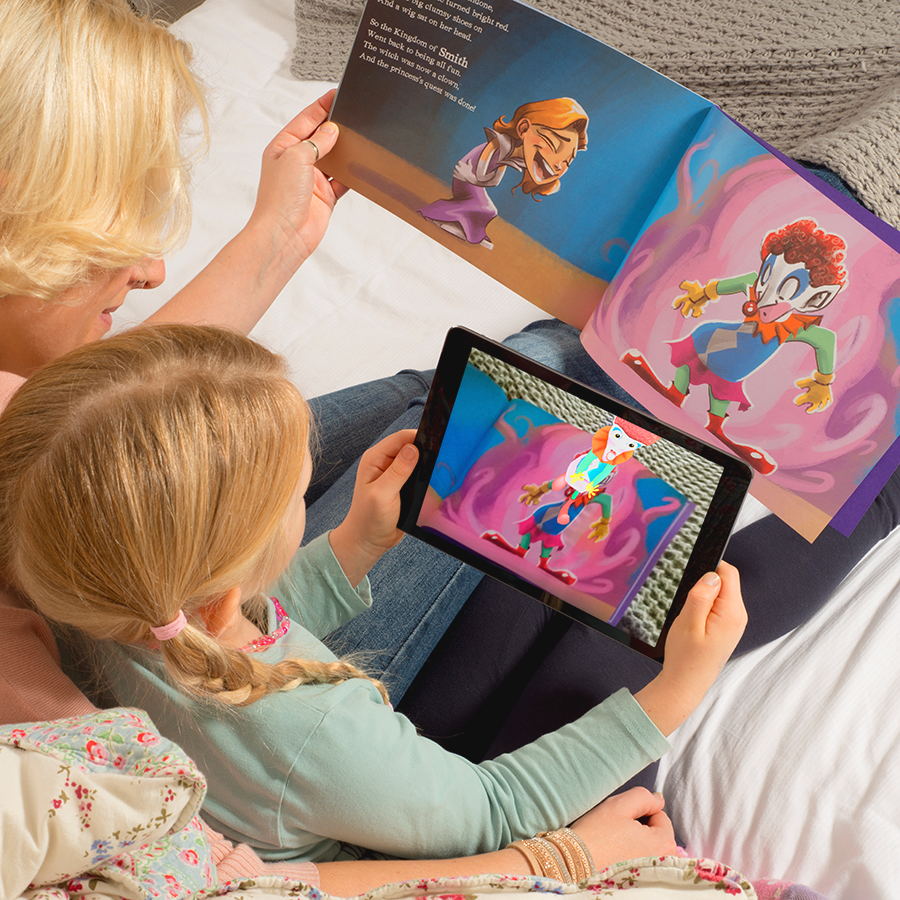 What personalised books do you recommend? Let us know by commenting down below or over on social media @UKMumstv! We'd love to hear your suggestions.