Is it even autumn if you don't have a slow cooker? 'Tis the season for easy, comforting food and with a slow cooker you can make delicious, wholesome meals with minimum fuss. The answer to busy parents' prayers, all you have to do is prep the ingredients, set and let the magic happen! Whether you're looking to upgrade your existing slow cooker or just want to try something new why not take a look at our pick of the best slow cookers.
3.5L Russell Hobbs Slow Cooker – RRP £24.99
Perfect for cooking pulled pork, stews and hearty casseroles, this good value family slow cooker cooks up to four portions of food. With three cooking temperatures and a glass lid, you can easily check on how your food is doing. Plus, its inner pot is removable and dishwasher safe for hassle-free cleaning and its outer body features cool touch handles for easy manoeuvring!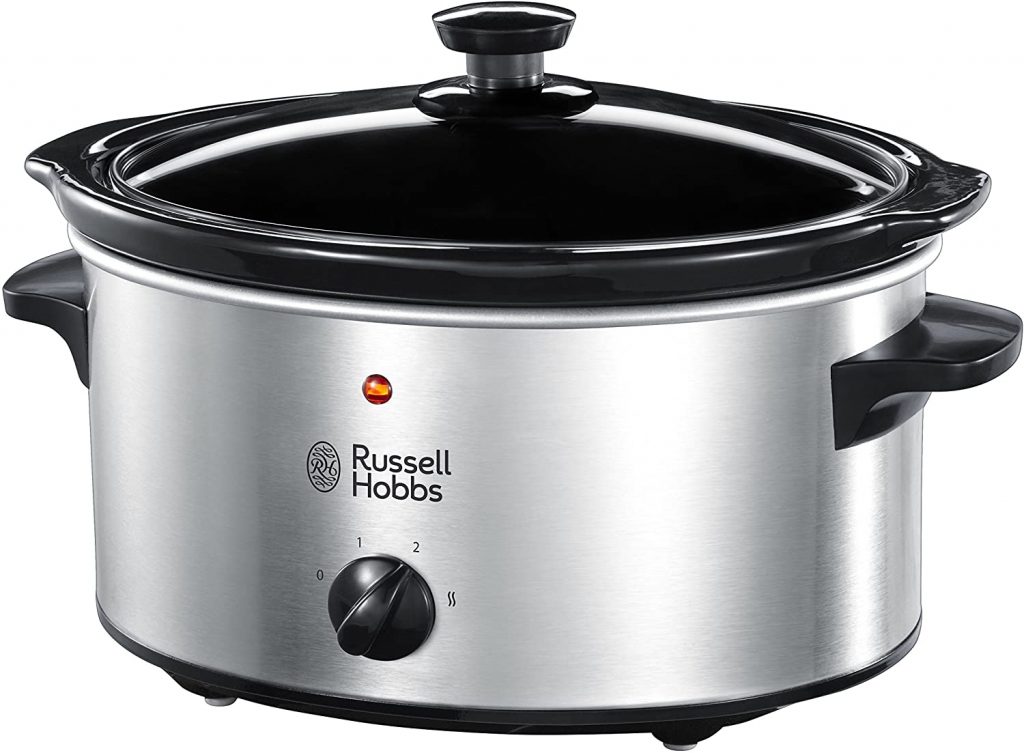 Morphy Richards Sear and Stew Slow Cooker – RRP £39.99
This beautiful rose gold slow cooker by Morphy Richards will sit pretty on any worktop and its aluminium pot allows you to sear ingredients on the hob before slow cooking, creating 'one pot' meals with ease! This on-trend, versatile slow cooker boasts a generous 3.5L capacity and three heating settings; high, low and medium. It features a toughened glass lid so you can take a nose at how your food is coming along without disturbing its cooking progress and you'll be pleased to know that the pot and lid are both dishwasher safe!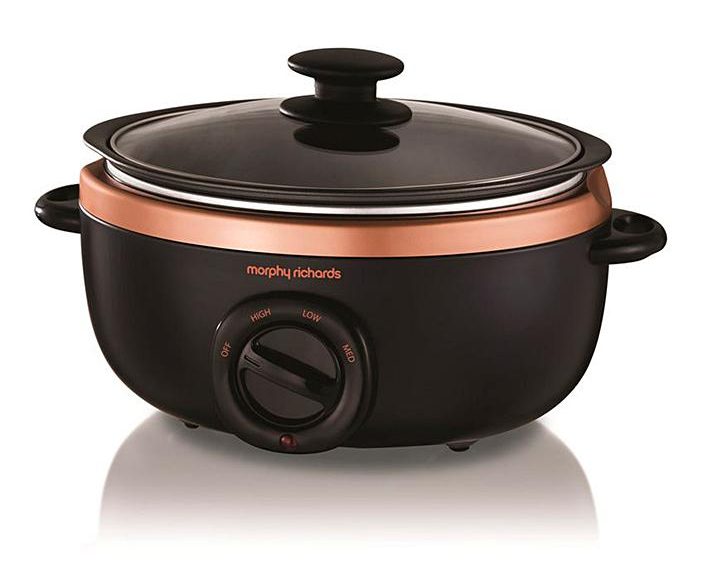 Salter Chalkboard Slow Cooker – RRP £24.99
We love this fun and stylish chalkboard slow cooker by Salter that allows you to jot down ingredients, recipes and leave messages for the family like what's on tonight's menu – it even comes with three pieces of chalk – how cute is that?! With a 3.5L capacity and three heat settings, it's ideal for cooking things like curries, soups, stews and casseroles – the list is endless! Plus, it features a tempered glass lid, so you can take a peek at how your food is getting on without having to lift it off, and cool touch handles for convenience.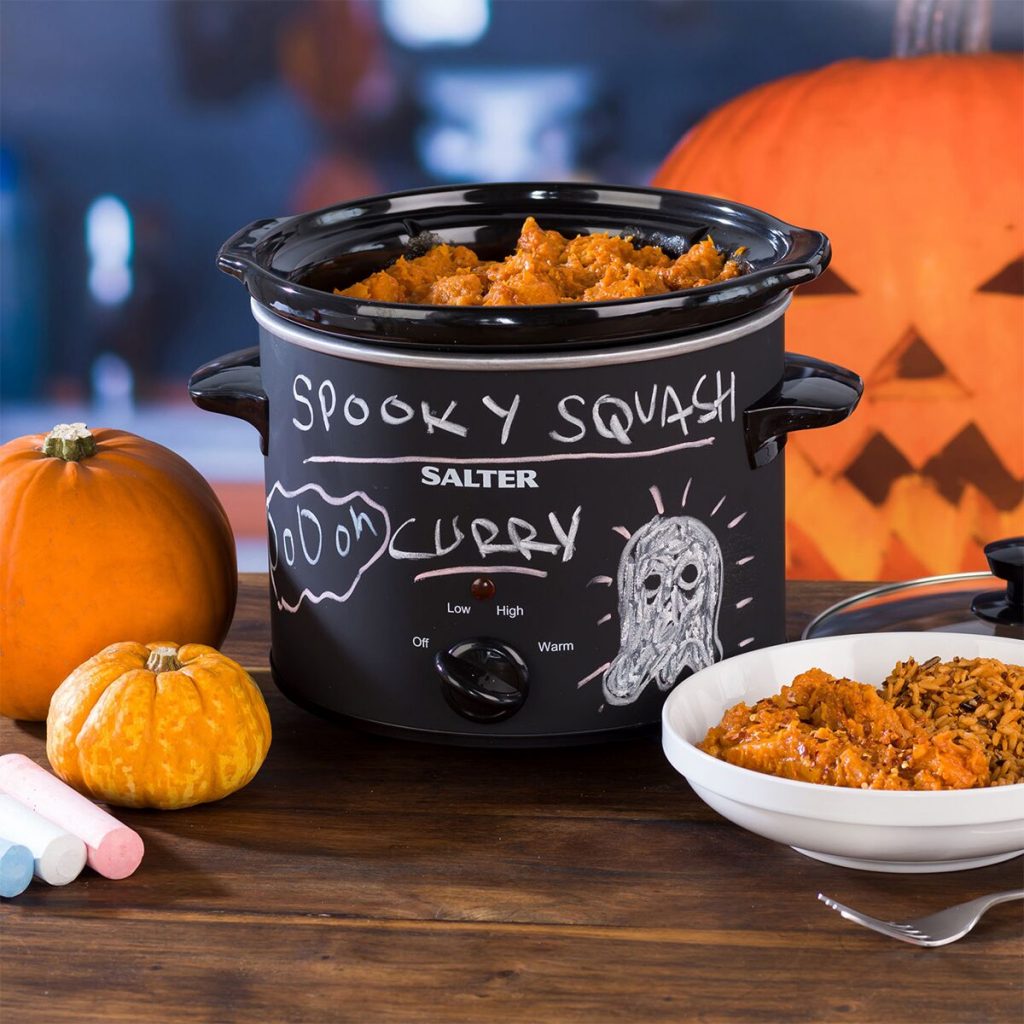 Crock-Pot 5L DuraCeramic Sauté Slow Cooker – RRP £99.99
With a spacious 5L capacity, this sleek white slow cooker by Crock-Pot is perfect for families and entertaining. Featuring two heat settings and a removable, die-cast pot the Crock-Pot can be used to sauté ingredients on the hob before slow cooking to maximise the flavour. Plus, the digital timer with LED display will countdown the minutes and automatically switch the cooker to warm when cooking time is up. Neat!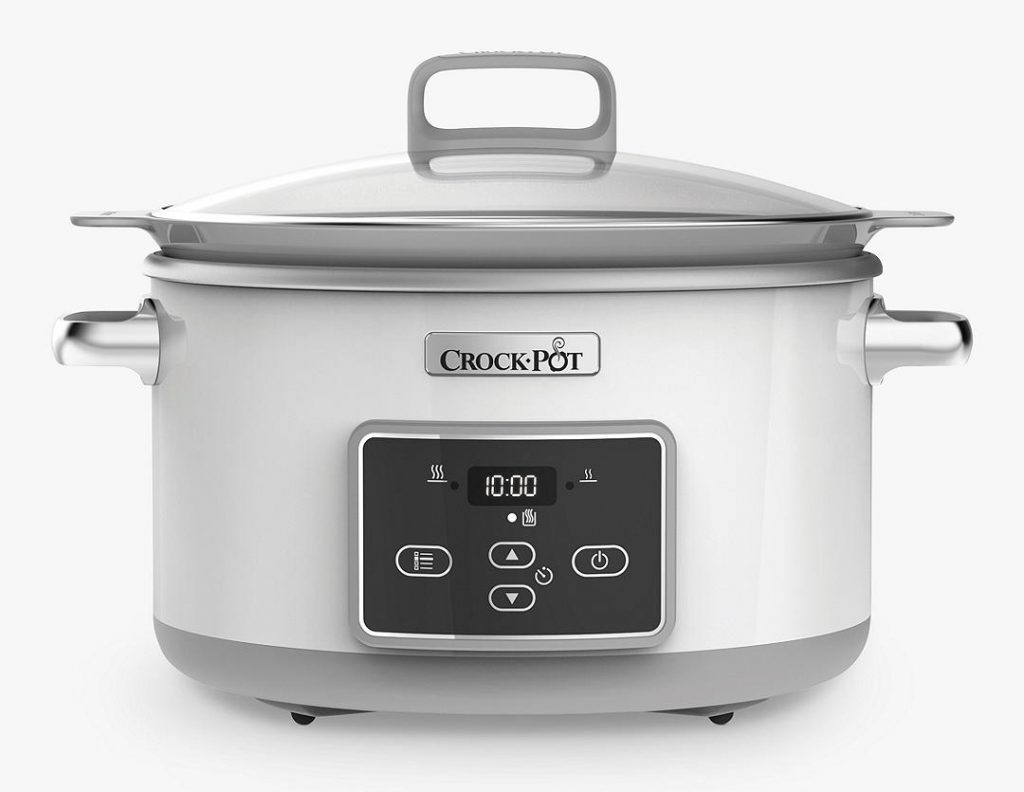 Swan Retro Blue Slow Cooker – RRP £29.99
Got a long, busy day ahead of you? Then you need a slow cooker in your life! This retro-looking one by Swan has a 3.5L capacity so is great for curries, meat or casseroles, and with low, high and automatic settings you can always choose the best way to prepare your favourite dish. What's more, the glass lid helps you to keep an eye on it without releasing the heat.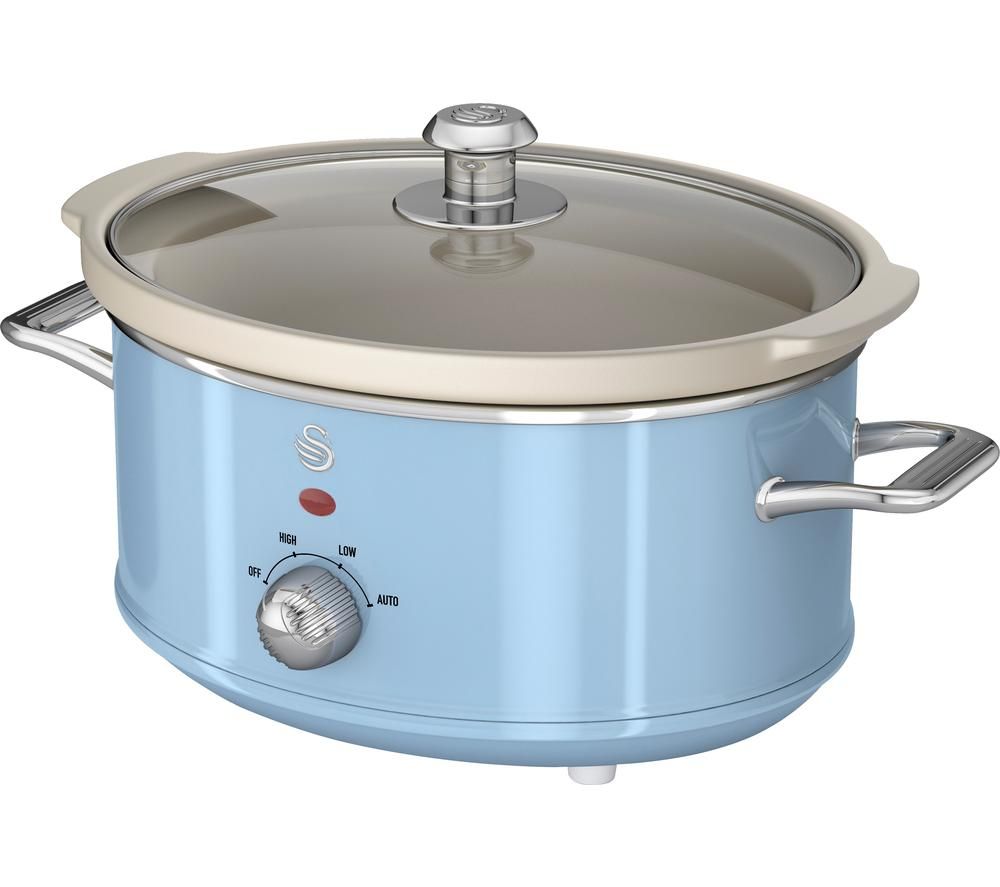 Do you have a slow cooker? If so, let us know which one you have by commenting down below or over on social media!
Main image as seen on Wikimedia Commons.