Remember, remember the 5th November… just a week to go and the UK will be celebrating Guy Fawkes Day and commemorating the failed Gunpowder Plot of 1605! So to help your fireworks party go with a bang, we've gathered together some easy and delicious bonfire night treats to you to make.
Bonfire Night Treats
We've shared some of our favourite fireworks night recipes on UK Mums TV times before. From delicious Catherine Wheel Toad-in-the-Hole with Honey & Mustard Onions to Classic S'Mores. There are so many tasty recipes that are perfect for making at this time of year and synonymous with Bonfire Night.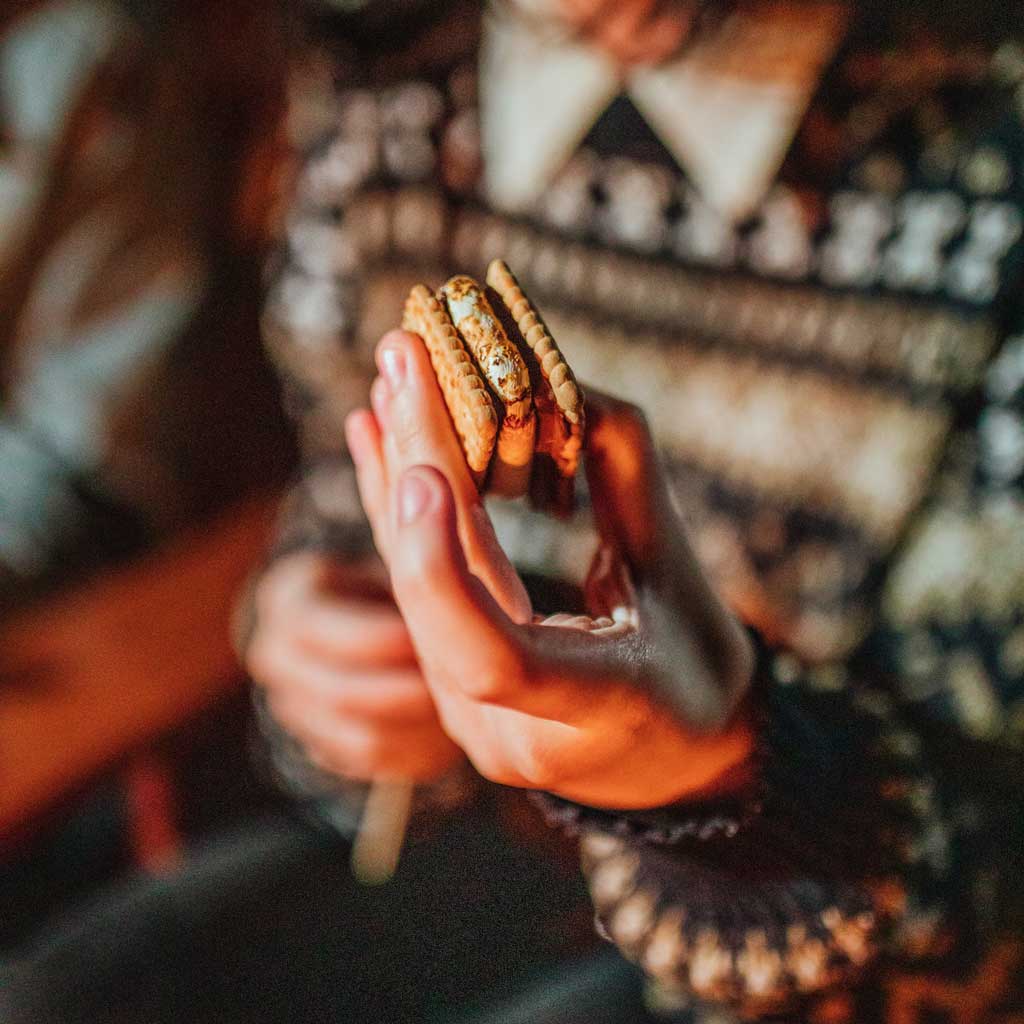 Bonfire Night Toffee
Bonfire Night Toffee is a firm favourite with kids and grown ups alike (only just mind your fillings!!). This version from supermarket giant, Aldi, uses golden syrup, rather than black treacle.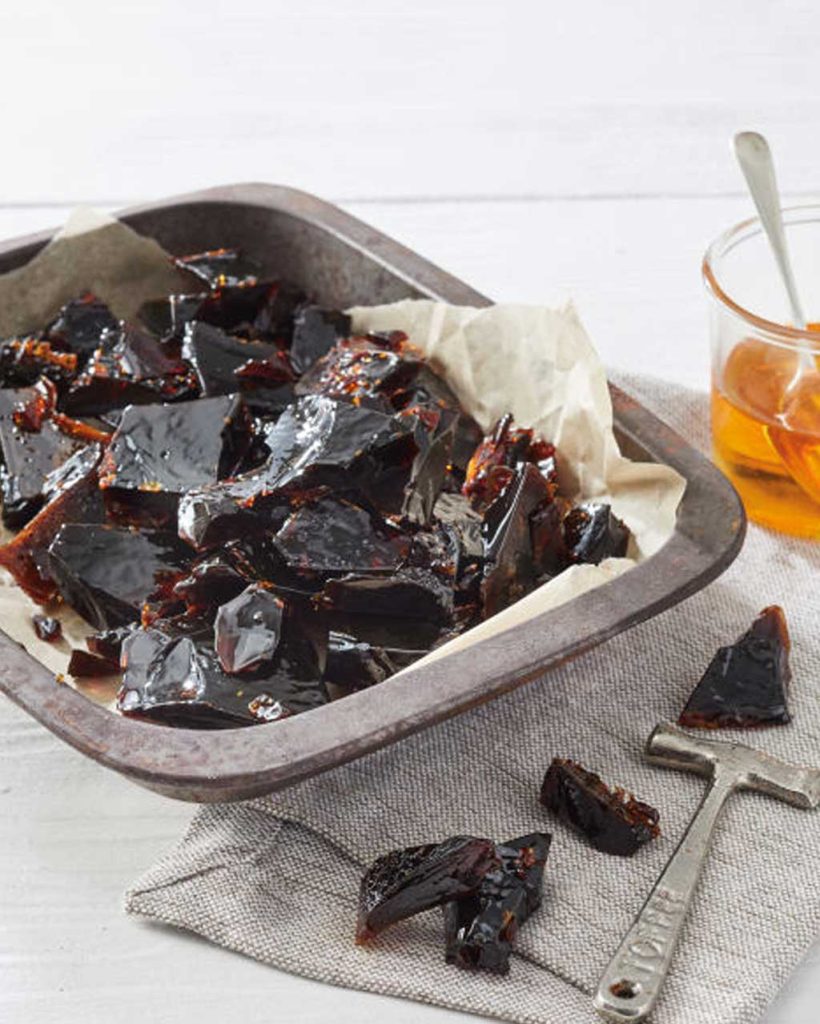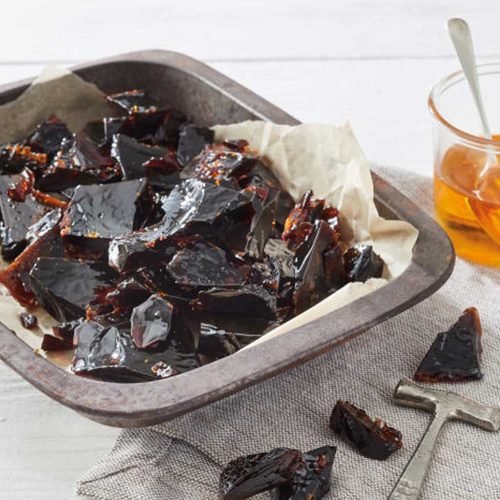 Bonfire Toffee
Bonfire toffee for kids and parents to enjoy. The perfect treat for watching fireworks.
Ingredients
400g Demerara sugar

100ml boiling water

1/4tsp Cream of tartar

300g Golden syrup
Instructions
Line a baking tray with grease proof paper and coat with a little oil.

Simmer the demerara sugar in the boiling water over a medium heat until fully dissolved.

Once fully dissolved, add the cream of tartare and golden syrup stirring just enough to mix with the sugar.

Bring to 145 degrees celsius and pour in to the tray.

Allow to cool, and use a toffee hammer or rolling pin to break up.
Sticky Toffee Pudding Traybake
A traybake is a failsafe way to delight and impress your guests. Plus it's a great way of catering for lots of people! This Sticky Toffee Pudding Traybake from Sainsbury's Magazine serves up to 12 people and can be made well in advance, to give you more time.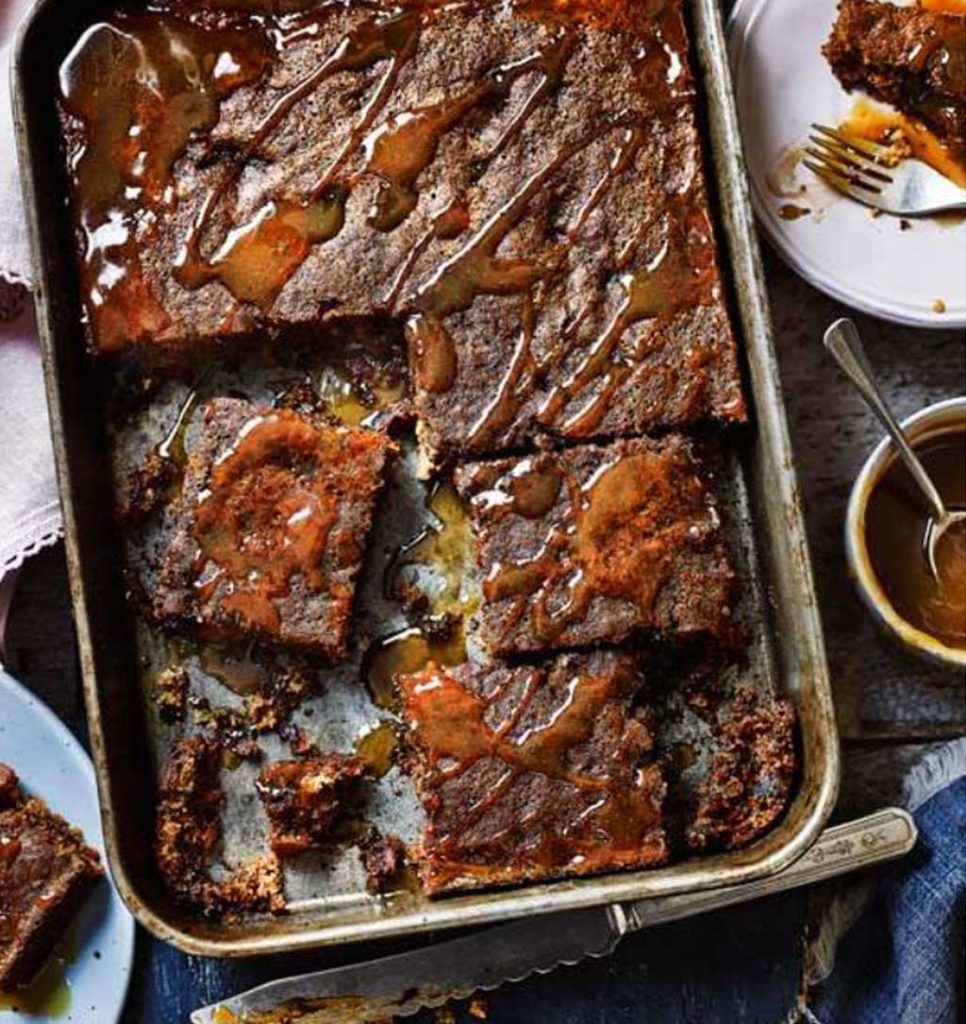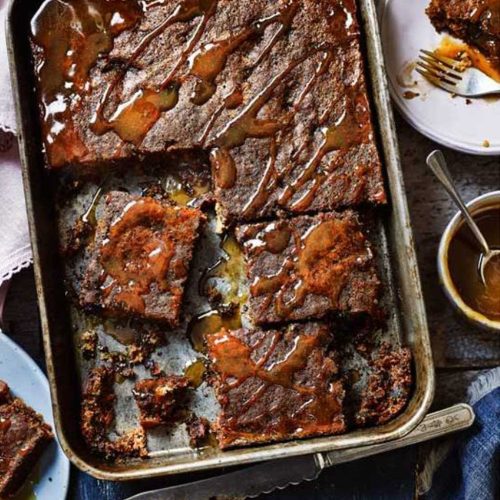 Sticky Toffee Pudding Traybake
The pudding and sauce can both be made 1-2 days in advance and reheated. It also freezes well, whole or in portions.
Ingredients
1 x 250g pack dried, stoned dates

75g softened butter

175g light muscovado sugar

2 medium eggs, beaten

½ tsp bicarbonate of soda

175g self-raising flour

1 tsp mixed spice

½ tsp vanilla extract
For The Sauce
100g light muscovado sugar

100g butter

1 x 150ml carton double cream

1 tsp vanilla extract
Instructions
Preheat the oven to 180°C, fan 160°C, gas 4. Lightly butter a 20 x 30cm traybake tin at least 2.5cm deep.

Put the dates on a chopping board and roughly chop, then put in a medium pan with 250ml boiling water. Bring to the boil then cook for 2-3 minutes to just soften the dates. Pour into a large shallow bowl and mash with a fork.

Put the butter and sugar in a mixing bowl and beat until light and creamy; gradually add the eggs and beat well. Add the bicarbonate of soda to the dates – it will foam up – stir well, then add to the cake mixture with the flour, spice and vanilla, and beat with a wooden spoon until combined.

Pour the mixture into the tin and bake for 25 minutes or until the mixture feels firm to the touch in the centre.

Meanwhile put all the sauce ingredients into a medium pan and bring to the boil. Cook for 1-2 minutes until thickened slightly. Allow to cool then reheat when ready to serve. Drizzle a little over the top of the pudding and serve the remainder alongside it in a jug.
Toffee Apples
Finally, no firework night would be complete without a toffee apple! We love this simple toffee apple recipe from Good Housekeeping. Using only three ingredients, it's one of the easiest creations that is a sure-fire way of putting a smile on the faces of all your littlest guests!
These delicious morsels can be wrapped up in cello bags and given out as a party treats, or handed out on the night on trays.
A guaranteed crowd pleaser (and one of your 5 a day too) 😉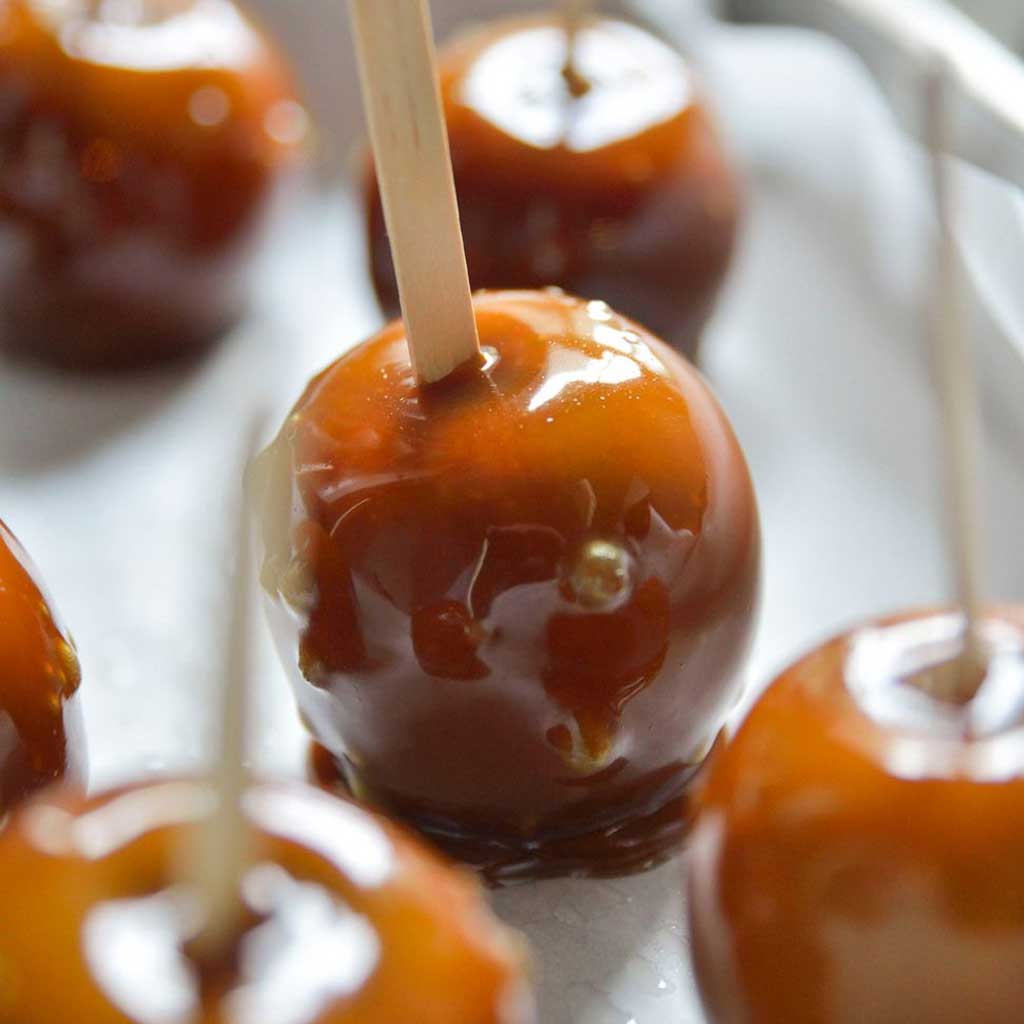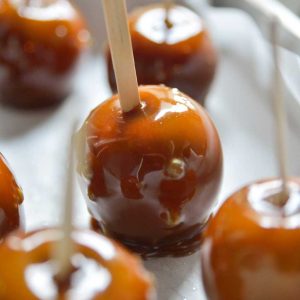 Toffee Apples
A toffee apple is a classic Bonfire Night or autumnal treat. This recipe only needs three ingredients.
Ingredients
550 g (11⁄4lb) sugar

300 ml (10fl oz) water

6 eating apples
Instructions
Gently heat 550g (11⁄4lb) sugar and 300ml (10fl oz) water in a heavy-based pan until sugar dissolves. 

Meanwhile, spear six eating apples with a lolly stick (or fork). Once the sugar has dissolved completely – otherwise it will crystallise – turn up the heat and let the mixture boil until it turns a caramel colour. Take off heat and immediately dip the pan in cold water to stop the caramel cooking further. 

Quickly dip each apple into the caramel to coat, then place on non-stick baking parchment to cool. They should last for 2-3hr before the caramel starts softening.