With the Great British Bake Off back for its 10th year of quintessentially British entertainment, the whole UKMums.TV office has been bit by the baking bug! We have cookies and cakes coming out of our ears as it seems all of our weekends are now packed with family baking time (and no, that is most definitely not a complaint)! Baking as a family is messy, fun and a really great skill for kids to learn and get involved with, so here are our top picks for baking with the kids!
The colourful one
This cake from the Hobbycraft Blog might look a little complicated but it's easier than it seems and kids can help out by creating the 'LEGO' bricks and mixing the food colouring into the batter! The results are amazing and kids will be thrilled when you cut it!
An oldie but a goldie
If your kids are just starting out with baking then a simple layer cake with buttercream is a good place to start. And let's face it, chocolate is always a winner!
The creative challenge 
Why not bake some vanilla cupcakes and give children a large choice of fun toppings to go WILD with? Sweets, fruit, crushed biscuits and sprinkles all work well! You can even rate the designs out of ten at the end to add a competitive edge!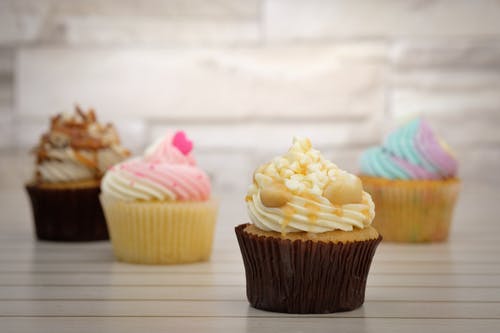 The vegan bake
Kids love biscuits. FACT! These vegan Coconut and Chocolate Shortbread's are easy to make and are a real crowd pleaser!
Something simple
If it's something simple you're after then this chocolate chip cookies recipe is a winner every time!
Don't forget to stock up on all our baking essentials here! And let us know what you're baking over on social media!
Disclaimer: We use affiliate links. You as a customer do not pay more because we have used an affiliate link, it does not affect you in any way other than a small percentage of the sale may go to the person who generated the link.