Do you struggle to get to sleep every night? But wake up tired every morning? As mums we function off minimum sleep as we rush between getting the kids ready for school and taking ourselves to work! We all know much we need that morning pick-me-up! As many of us gear up to head back to work and send the children back to school, it's important that we don't skip breakfast as it provides the body and brain with fuel.
Take a look at these brilliant breakfast ideas to help set you up for the day!
Easy Overnight Oats via Ellie's Kitchen UK
When time isn't on your side, consider overnight oats. Overnight oats are great for busy mornings as they can be made ahead of time, are super easy to prepare and can be customised to suit your preferences. Plus, they are totally Instagrammable! Ellie says she's perfected hers – why not give the recipe a go and see if you agree?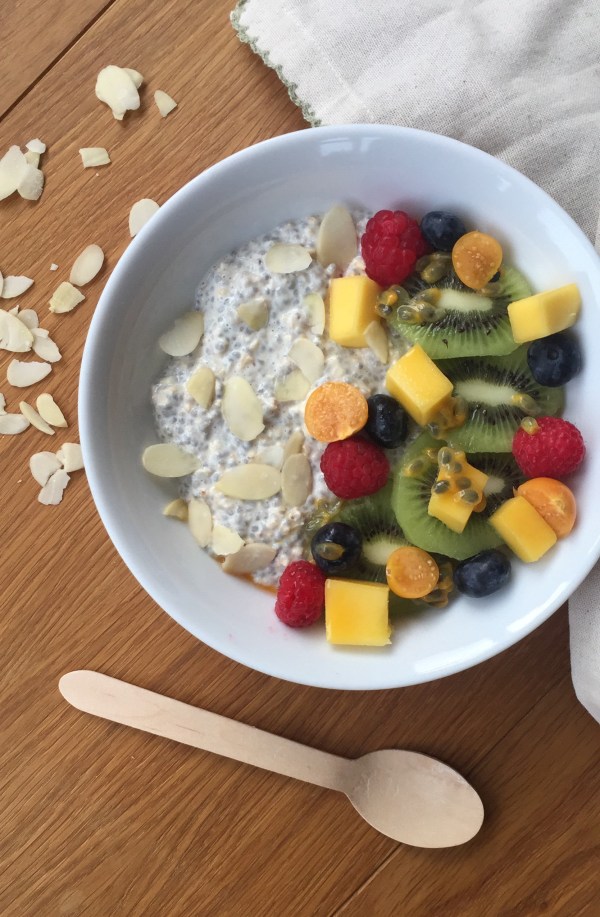 Scrambled Eggs, Avocado and Smoked Salmon on Toast via Bon Appetit
If you're tired of the usual breakfast, change up your routine and make this delicious, on-trend meal that's packed full of vitamins and minerals! All that's missing now is a cup of coffee (or five)!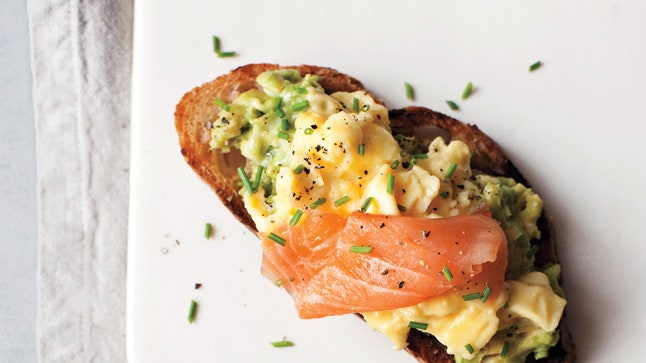 Broccoli, Cheddar and Spinach Frittata – as seen on Cookie and Kate
For something that is also delicious cold why not rustle up this tasty treat which you can personalise to suit your own taste. You could add salmon, or swap out the spinach for kale, or exchange the cheddar for feta!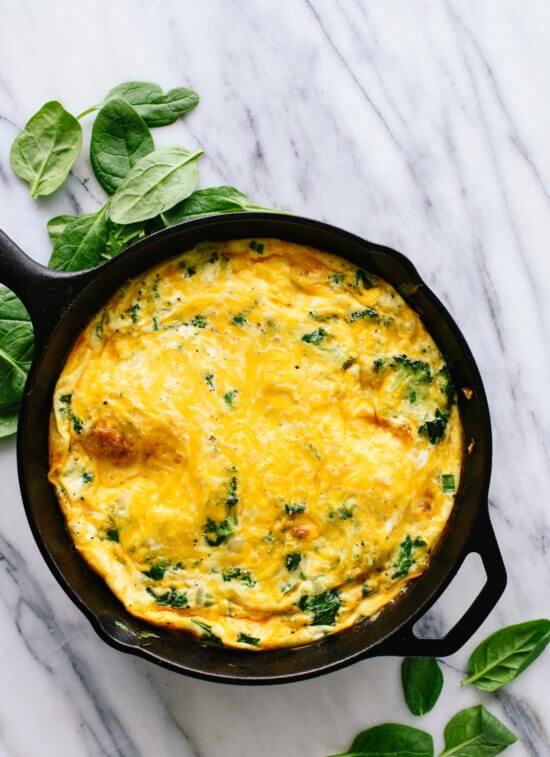 Green Breakfast Smoothie via BBC Good Food
Just because it's green doesn't mean it isn't going to be delicious so why not give this super simple, energising smoothie a go?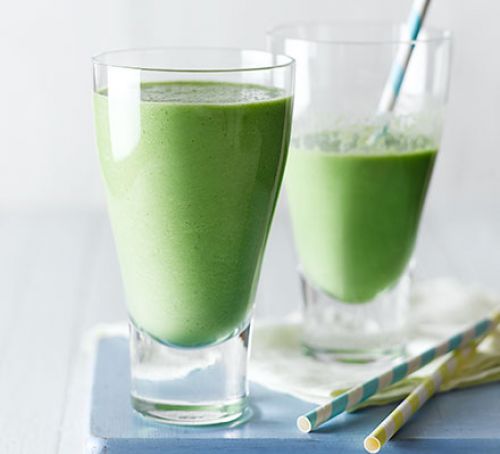 Quinoa Porridge via BBC Good Food
Who said porridge has to be made from oats? Plant-based iron is a great energy booster for women in particular and not only quinoa is packed with the stuff, but it's also high in protein. That with the omega-3 rich chia seeds and seasonal fruit makes this a fab breakfast full of goodness!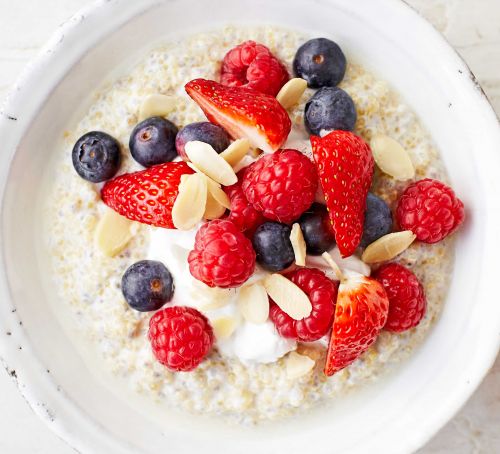 Traditional Kedgeree via The Spruce Eats
If you like a bit of spice then this is the breakfast for you and while it does require a bit more effort, the results are SO worth it!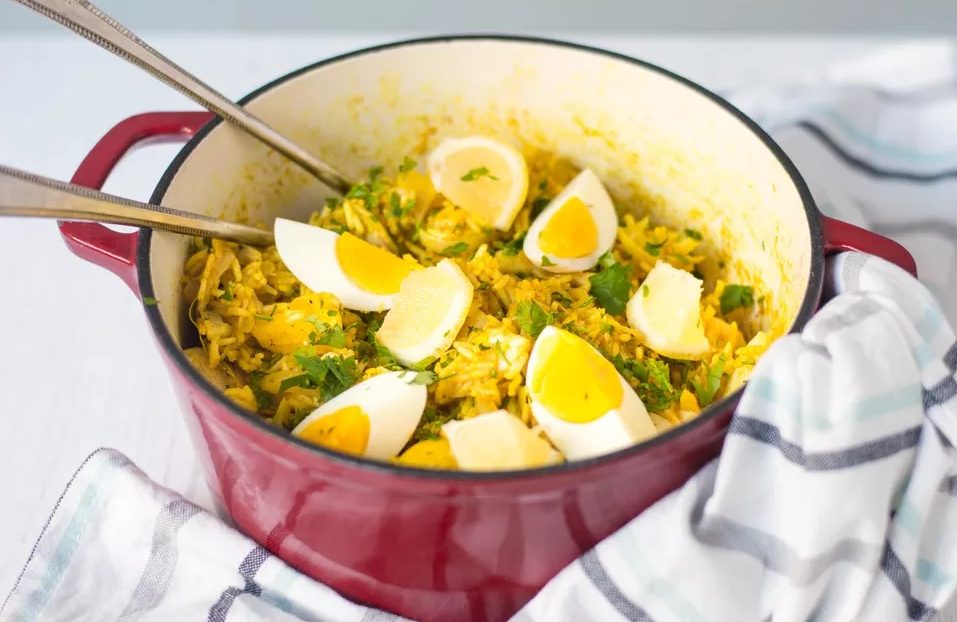 Blueberry Oat Breakfast Bar Flapjacks – as seen on My Fussy Eater
Start your day off right with these super easy to make oat breakfast bars that are packed with brain boosting blueberries! Blueberries are an excellent source of vitamin C, which helps protect cells against damage and aids in the absorption of iron, while oats are an excellent source of slow release energy, so they'll keep you and the little ones going on busy days. Not only are these flapjacks perfect for munching on the move, but they can be popped in lunchboxes and are freezable!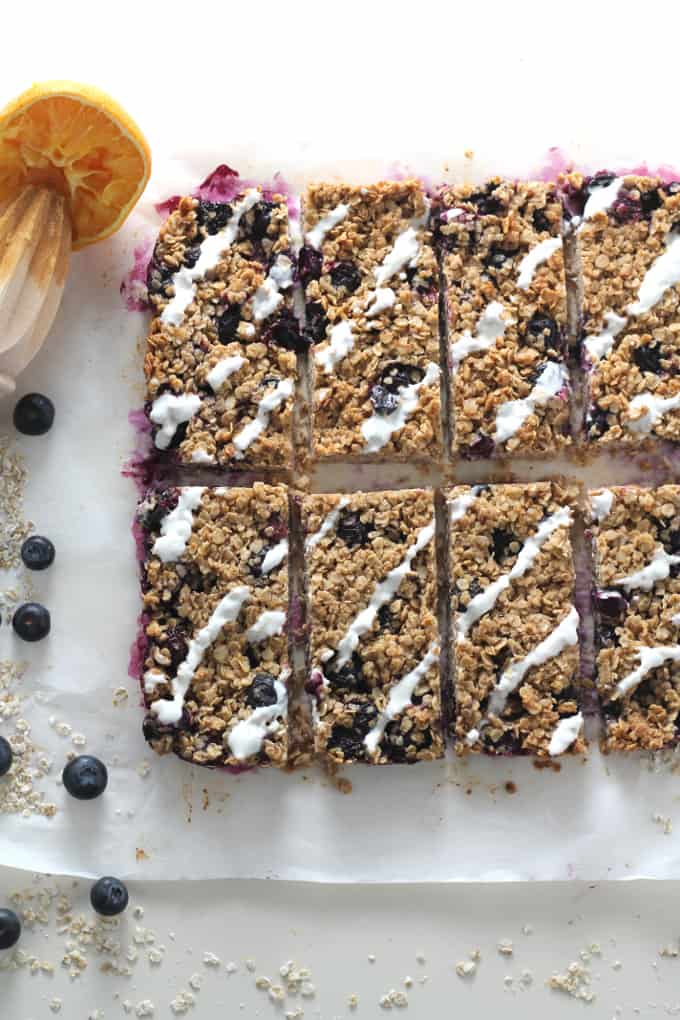 Super Seeded Avocado Toast from Doctor Oz
This simple yet tasty breakfast can be notched up a level by adding a poached or boiled egg for a vitamin B hit!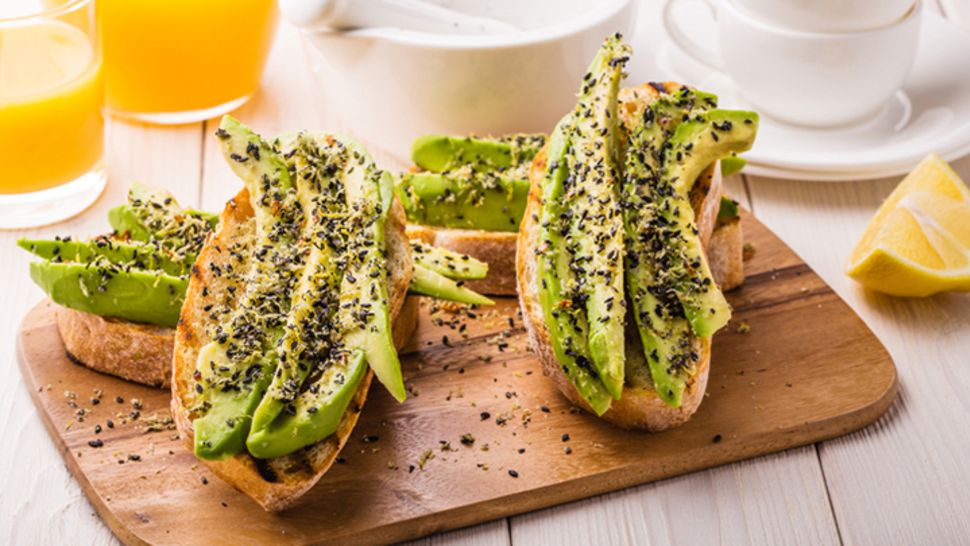 Shop-bought options
Not only is fresh fruit good for you, but it's relatively cheap, faff-free and portable. What's your favourite?

Available in three yummy flavours: Classic Chocolate, Caffé Latte and Blueberry & Banana, The Great British Porridge Co. Breakfast Bowls (RRP £1.29) are a super easy and nutritious portable brekkie to enjoy when time is short. Packed with good ingredients and high in fibre, these 100% natural, no added sugar delicious pots will start your day the right way.

For true porridge lovers who enjoy tucking into a delicious bowl every day, be sure to take a look at The Great British Porridge Co's family-size 385g instant oat pouches.
Protein-packed and crammed full with naturally-nutritious vitamins, minerals, iron and fibre, Munchy Seeds (RRP 80p for a 25g snack pack) are available in a variety of tasty flavours which are perfect for sprinkling over your morning porridge – something we'll all be eating more of when the colder mornings set in! We recommend you try Salted Caramel, Honey Roasted and Warm Cinnamon first.

What do you like to serve up for breakfast? Let us know by commenting down below or over on social media @UKMumstv!