This week we're celebrating all things Care Bears and this year they are turning 40! So we've been in touch with the fab Care Bears licensees and below you'll find out about some of their amazing items coming soon or out now for the celebration!
Practical Publishing have a beautiful Knitted Easter Cheer Pattern (as seen in the feature image) that will be on-sale in Knit Now (139) which is out now! What's more there is also a crocheted Bedtime Bear that will be on-sale 24th March!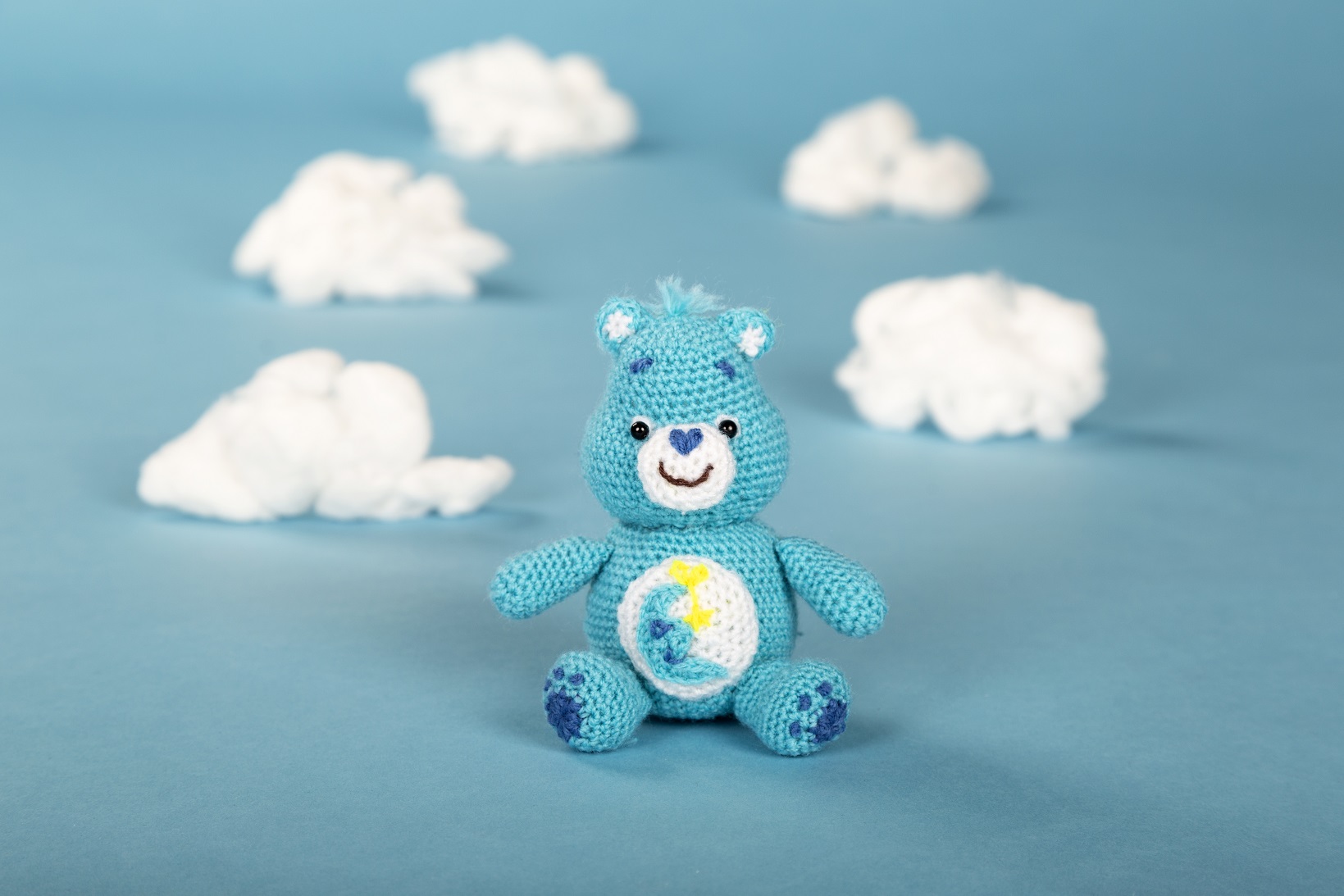 Jazz up your home with some Care Bears wall prints! For the 40th Anniversary there are loads of prints to choose from and just for our UKMums.tv followers, we have a special discount code for you as well! Head on over to iconwallstickers.co.uk and check out the collection today! https://www.iconwallstickers.co.uk/childrens-wall-stickers/care-bears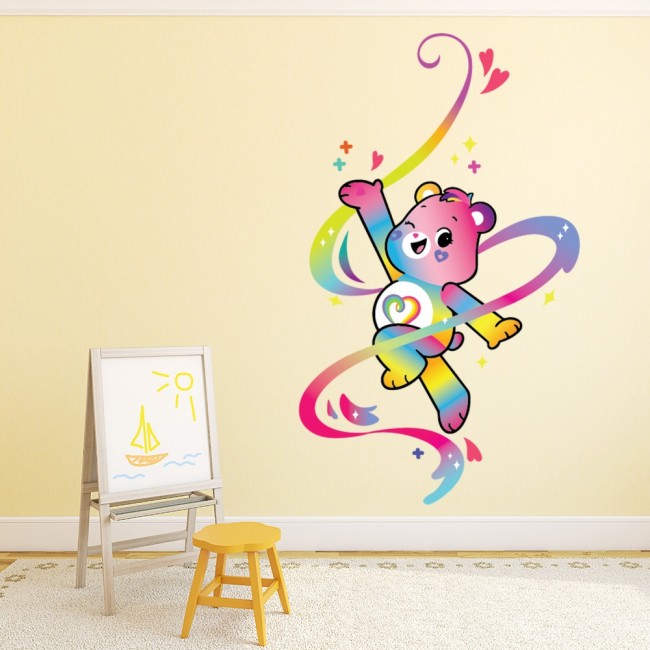 For the ultimate Care Bears fan, check our Murwalls! Graffiti art specialists and Care Bear lovers have some together to create truly unique art pieces! Celebrating the 40th Anniversary, Murwalls and students from an East London primary school have created this amazing piece of art! Watch their journey here.
Some days you just need a cuddle from something warm and snuggly. If the Care Bears are out of town, this Care Bears hoodie from TruffleShuffle.com should do the trick. Made from soft teddy fleece, it's incredibly warm and cosy, features a front pouch for keeping your hands toasty and has embroidery of Tenderheart Bear and Funshine Bear on the front too. One thing's for sure, you'll definitely enjoy each day you wear this gorgeous hoodie. – Care Bears Teddy Borg Hoodie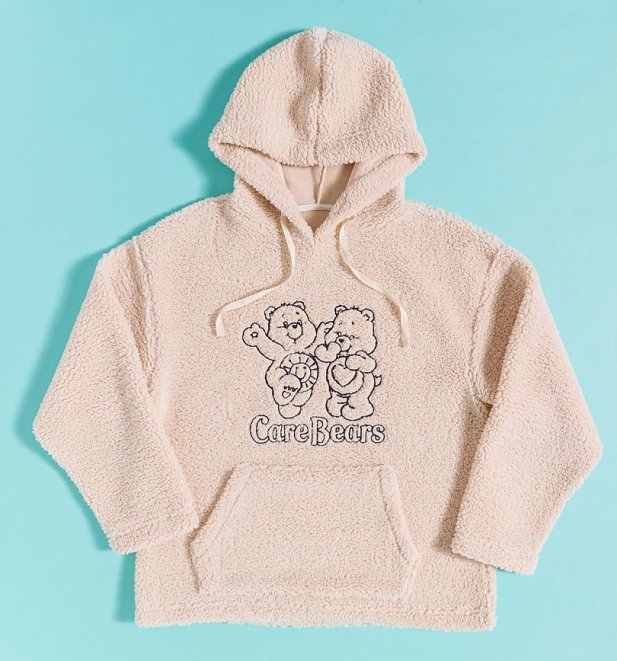 Another perfect partner in fun and diversity, who is championing the messaging of each bear and their individual personalities is Snag Tights! Offering a good dose of nostalgia, with a side order of being free to be authentically yourself, there are seven styles of Snag x Care Bears Tights available. Each pair will bring a pop of colour to any outfit. There are also two extra-cute washbags to care for your tights whilst washing. PLUS, what's even more exciting is that Snag will be bringing out some exclusive 40th anniversary limited edition patterns, so make sure you keep an eye on snagtights.com!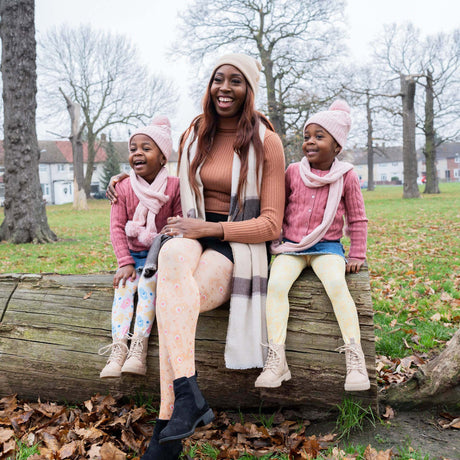 And keep your toes toasty warm with the Care Bears socks from Roy Boys. Available in adult and children sizes, you can both look the perfect pair! Available here today https://roysboyssocks.co.uk/collections/care-bear-cosy-socks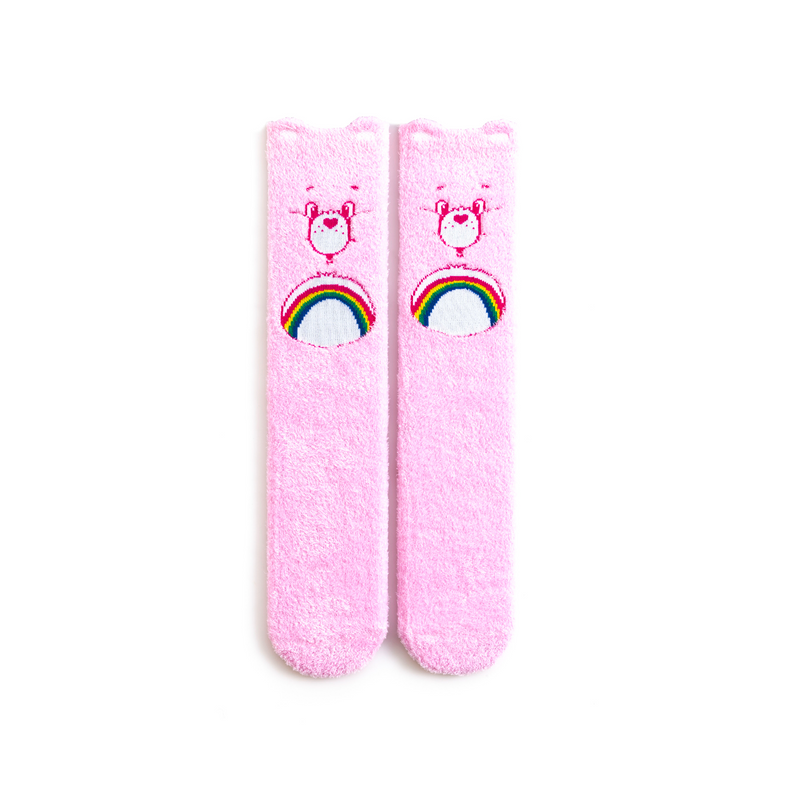 Finally, keep your eyes peeled for the Colouring Heaven Junior Care Bears Unlock the Magic issue, which is perfect for little Care Bears fans. It is packed full of 24 designs featuring all the best-loved characters, ready to be brought to life with colour! The issue has a gorgeous full colour gloss cover and the designs are printed single-sided so that your little ones are able to colour each and every design no matter what they colour with. The issue goes on sale on 9th March and will be available to purchase from Colouring Heaven.