Did you know that Children's Art Week is happening from June 29 – July 19 2023? And as one of the prompts is Under The Sea, we thought we'd create this cool DIY Mermaid Craft for you to try at home.
What is Children's Art Week?
It's an initiative created by Engage; the National Association for Gallery Education. And — contrary to its name — it runs over three weeks, and takes place at home, online and in schools.
It's a brilliant way to encourage children and young people to get creative; and take part in crafty, fun activities that they might not have tried before.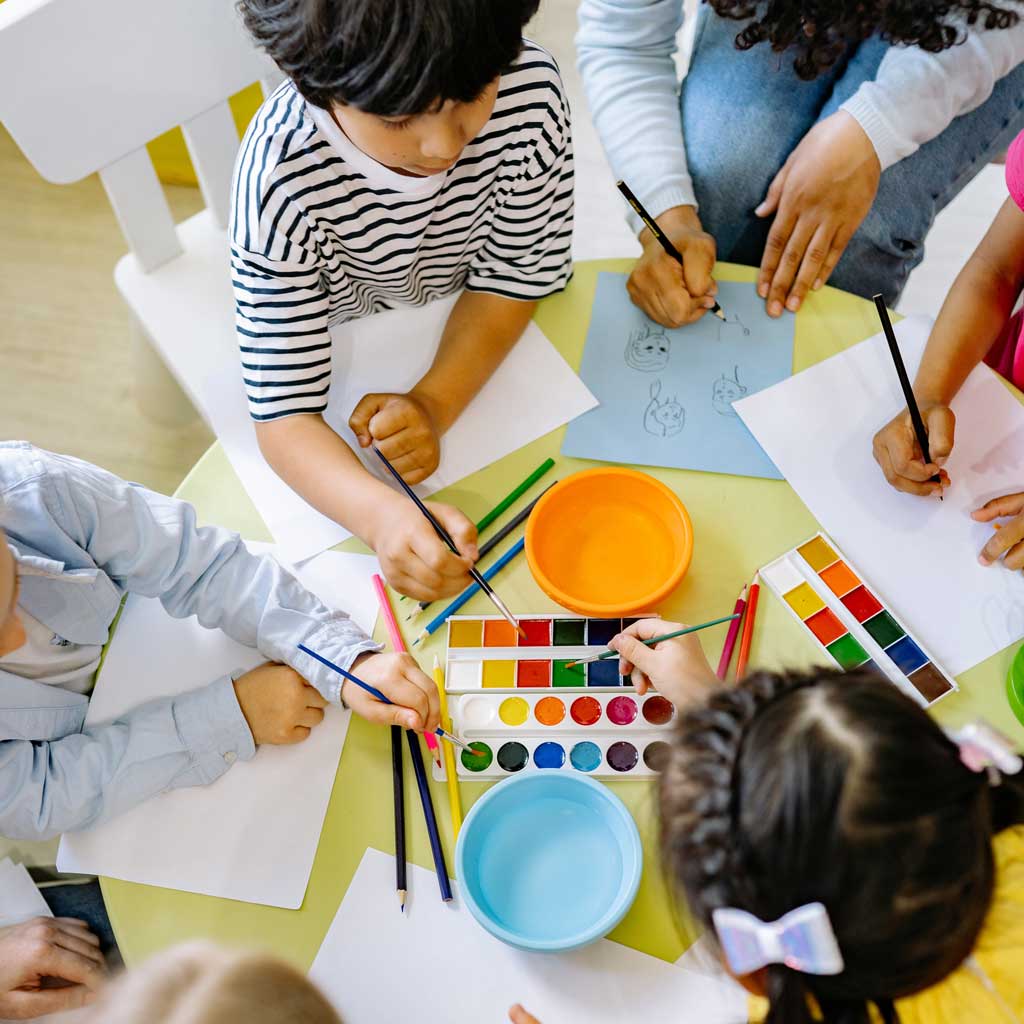 A Valuable Opportunity for Venues
More than 17,000 children, young people (and also adults!) took part in Children's Art Week events in 2019.
Venues across the UK hosted Children's Art Week workshops. And — according to the Engage website — organisers reported that 62% of participants were first-time visitors to their venue.
32% of participants were audiences who were completely new to the arts!
These findings not only show how popular the concept is but also what a great opportunity it is for venues to take part in a national event; and in doing so, expand their footfall.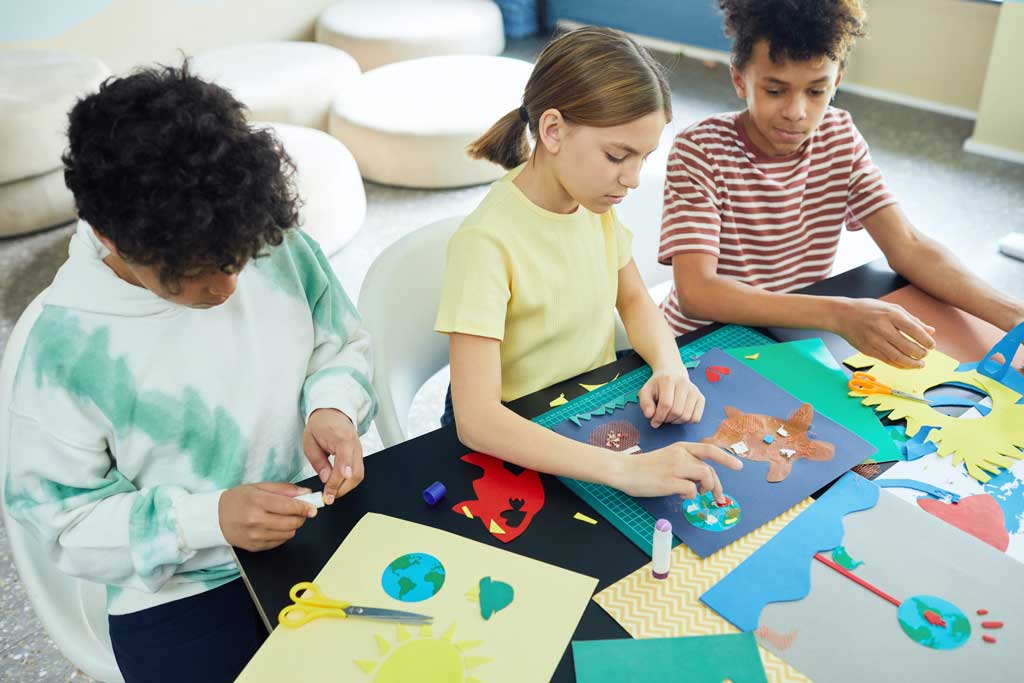 Themes For Children's Art week
Children's Art Week focusses on a special theme each week.
1 – The Natural World
2 – Connecting across generations
3 – Literacy and creative writing
Due to the pandemic, Engage hasn't listed any new themes — or organised any national events — but is encouraging us all to organise our own Children's Art Week activities.
We can use the above themes — or even create our own —to engage and involve children in creative activities.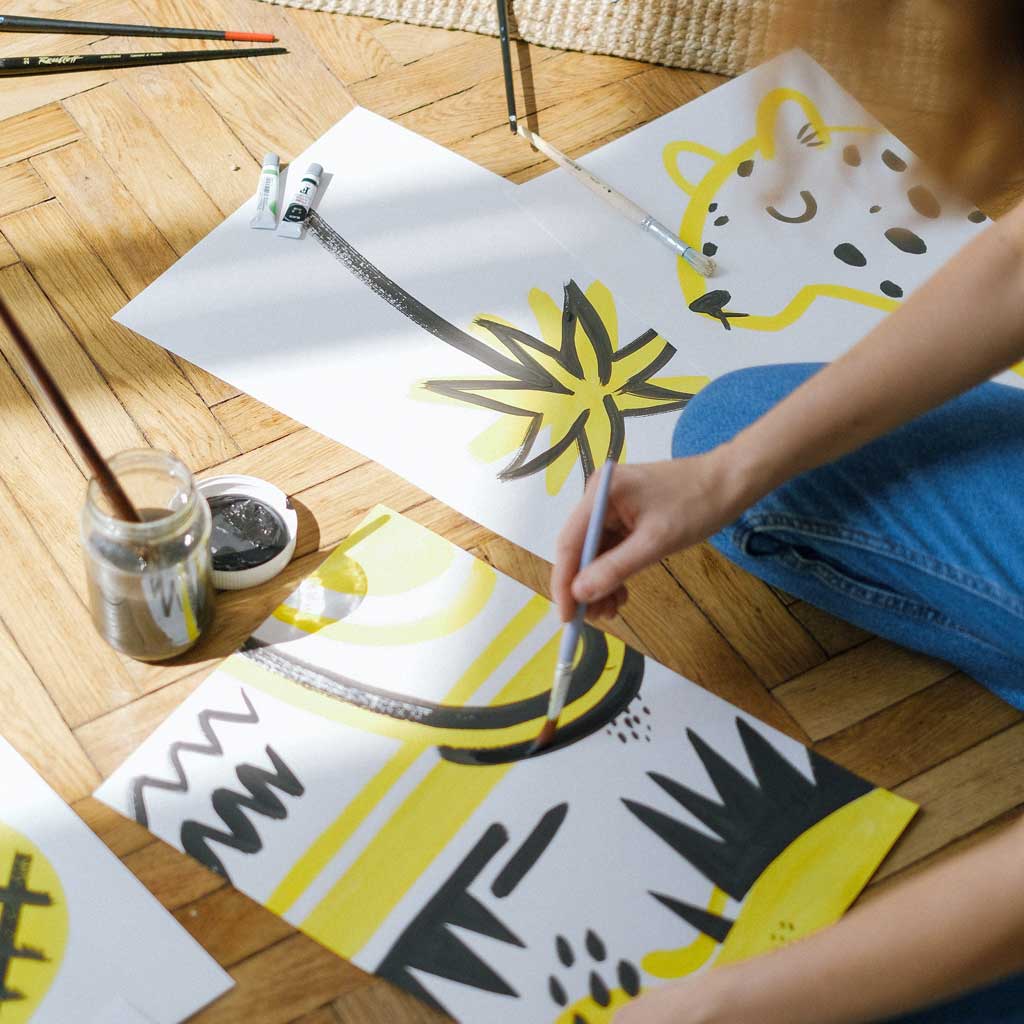 How Can I Get Involved In Children's Art Week?
There are lots of ways to join in.
Encourage children or young people in your care to take part in crafting and creating; between June 29 and July 19th 2023.
Stock up on art supplies, visit galleries and art exhibitions in your area and have fun making and creating!
Use the original Engage themes from 2020. Come up with your own ideas – or use our ideas below.
Theme Ideas For Children's Art Week 2023
There are so many amazing themes to get your creative juices flowing. But we especially like the following prompts; there is so much scope to create something out of this world!
1 – Under The Sea
2 – Over The Moon
3 – Reflection and Refraction
4 – The Afterlife
And if you fancy an even easier way of getting involved, simply head over to our downloads page. You can print off some colouring sheets and your little one can get creative with the crayons.
Send us some pics of their creations if you do!
DIY Under The Sea Craft With Paint Pop
You could use standard paints or crayons to create this Under The Sea pop-up card.
But we love Paint Pop Paint Sticks as they're fuss-free, super clean to use and there's barely any drying time so you don't have to worry about waiting for your artwork to dry before getting on to the next step.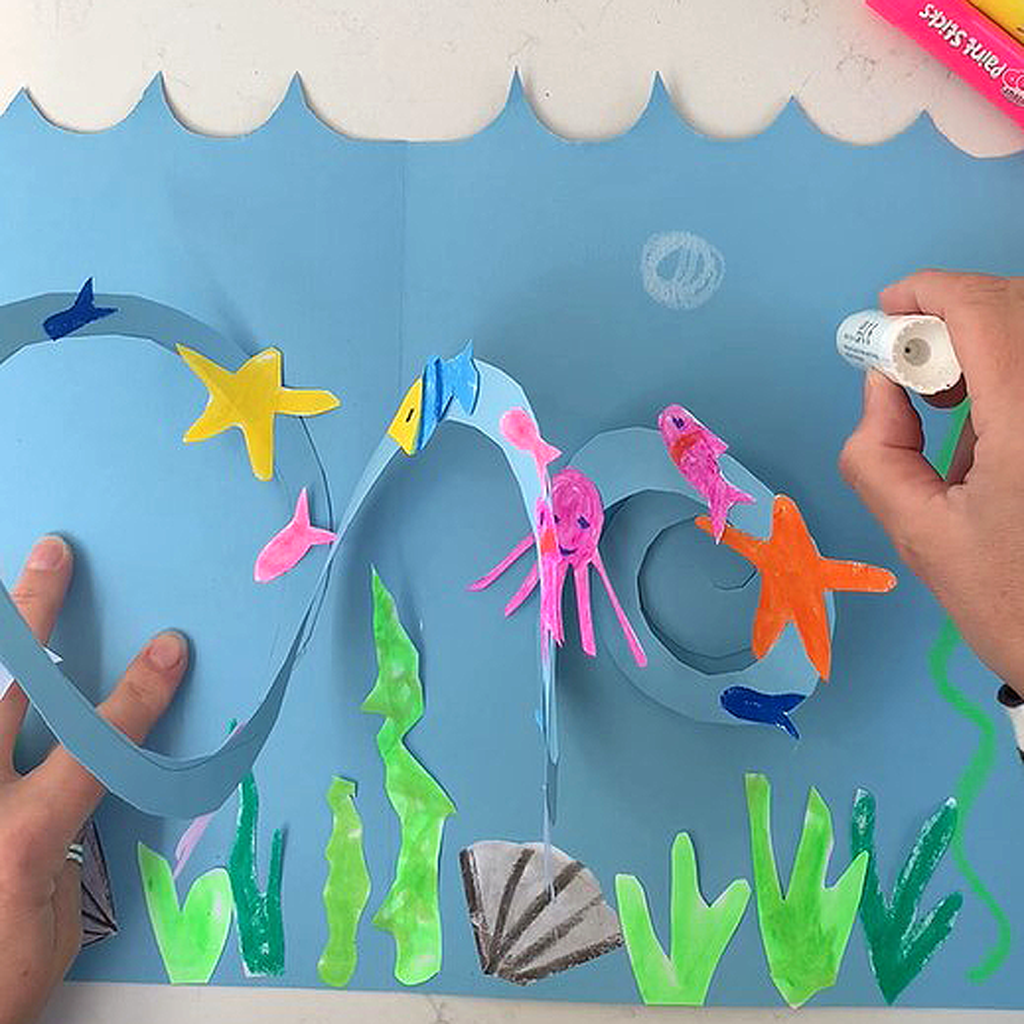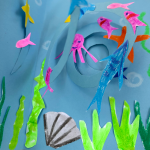 Print
DIY Under The Sea Craft
Create this simple DIY Under The Sea Craft for Children's Art Week
Equipment
Pair of scissors

Glue stick

Paint (we like Paint Pops Paint Sticks)

Blue card

Plate (to draw around)

Bottle top (to draw around)
Instructions
Take a piece of blue card, fold it in half (book style). Draw circles along the top of the card, using a bottle-top. You can use a compass to do this if you prefer.

Cut the circle shapes out to create a wavy edge along the top of your card.

Draw some aquatic creatures, shells and seaweed on a piece of plain white paper. Make them as bright and bold as possible and really use your imagination.

Using your scissors, cut the shapes out.

Draw a circle on another piece of blue card. We used a plate but youcan use a compass to do this if you prefer. Draw a spiral within the circle. This can be freehand.

Cut the spiral out using your scissors.

Add a blob of glue (or a little bit of sticky back tape) to the back of the middle of your spiral.

And the front of the end of the spiral.

Pop the spiral inside the middle of your card, close and press down firmly. When you open the card, the middle of the spiral should stick to the back of the card and the end should open with the left-hand edge, to resemble a wave.

Next, begin sticking your sea creatures onto the 'wave'.

Continue until you've stuck all of the sea animals on.

And your seaweed and shells onto the background of the card.

Write 'under the sea' on the front of your card.

Draw some bubbles inside the card – et voila! Your under the sea craft is complete!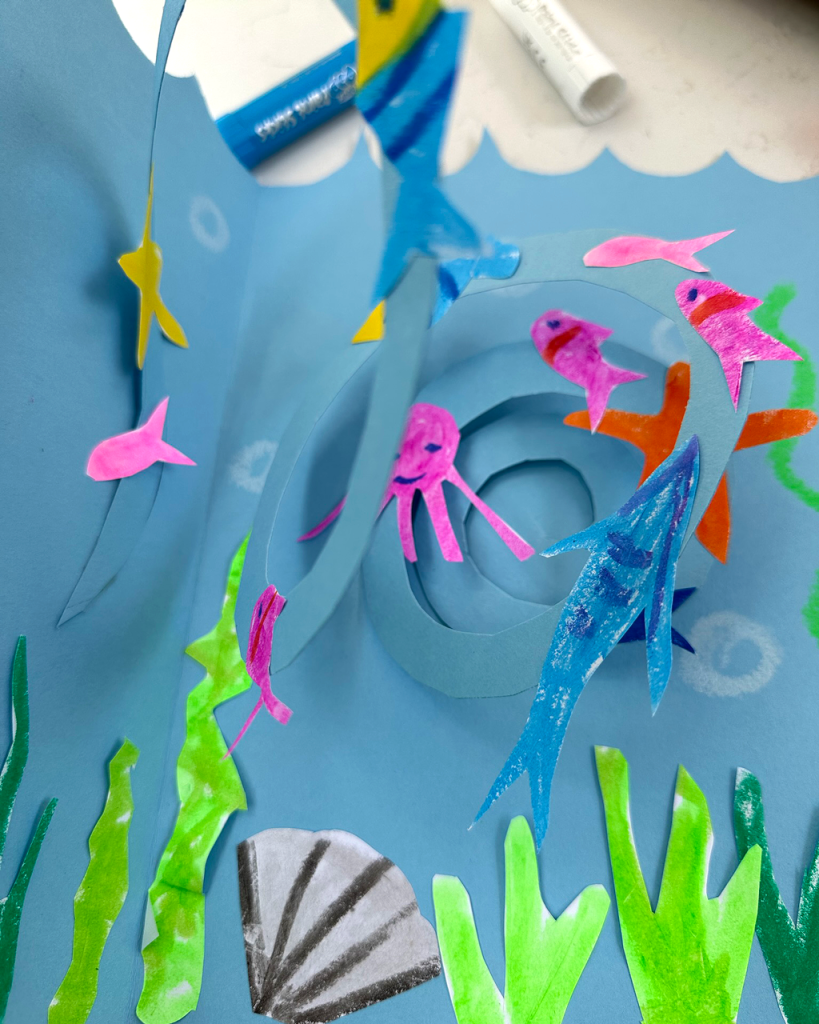 Featured image photo by Artem Podrez