We British are fuelled by tea and putting the kettle on seems to be the answer to many 'life problems'. Making time for a cuppa with friends and family is a great way of relaxing or connecting.
But – also – as busy parents to very small children, the joy that a hot cup of tea can bring just can't be underestimated!!
Time For a Cuppa 2023
Sharing a cup of tea and a slice of cake is a lovely way to spend a couple of hours. It's a great way to bring people together; but – did you know – you can host a little tea-party in the first week of May. And, in doing so, you can also support Dementia UK.
It's super simple. Just register for a pack and set your date. Then invite your guests and relax in the knowledge that you're making a real difference to the lives of others.
When is Time For a Cuppa Week 2023?
Time for a Cuppa week is 1st-8th May 2023, but you can host your event whenever (and wherever) you like. At home, at work, in a care home or in the community.
And by taking part and collecting donations, you'll be helping more families receive the life-changing support of their specialist dementia nurses.
How To Make The Perfect Cup of Tea
With approximately 100 million cups of tea drunk daily (which equates to almost 36 billion per year) tea is unquestionably the lifeblood of Britain – we British like nothing more than sitting down with a cuppa.
But what makes 'the perfect cup of tea' is debatable.
Some people love their builders brew. Others are more discerning and will only drink leaf tea from a china cup.
However you like your morning cuppa (or your afternoon tea), this article will tell you everything you need to know about how to make the perfect cup of tea.
Essential Items For Your Tea Party
To help you along your way, we thought we'd put together a little round up of our very favourite tea related items. Essential items for throwing the perfect little tea party.
Emma Bridgwater's iconic Pink Heart's design is a favourite with so many and electricals giant Russell Hobbs have married their cutting edge technology with this romantic design.
Offering a 70% quieter boil technology; this unashamedly pretty kettle is sure to bring cupful's of joy to the heart of every kitchen.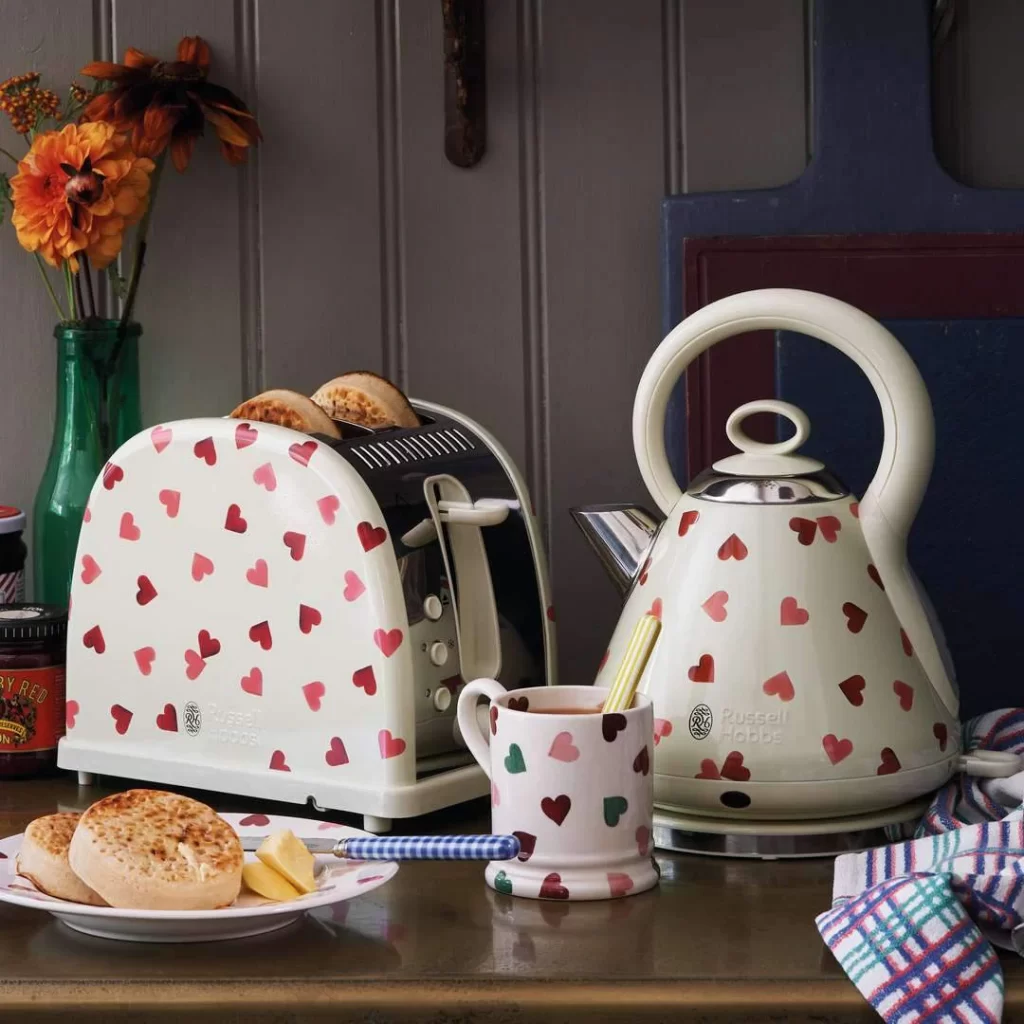 Tea India are a firm favourite with the most discerning of tea lovers.
Their delicious range of single-estate regional teas — and rich and creamy chai — are sure to bring to bring warmth and comfort when it's most needed.
With Chai flavours such as spicy Masala and creamy Coconut. And regional teas like Assam and Kashmiri, Tea India have something for everyone; traditionalists and taste adventurers alike.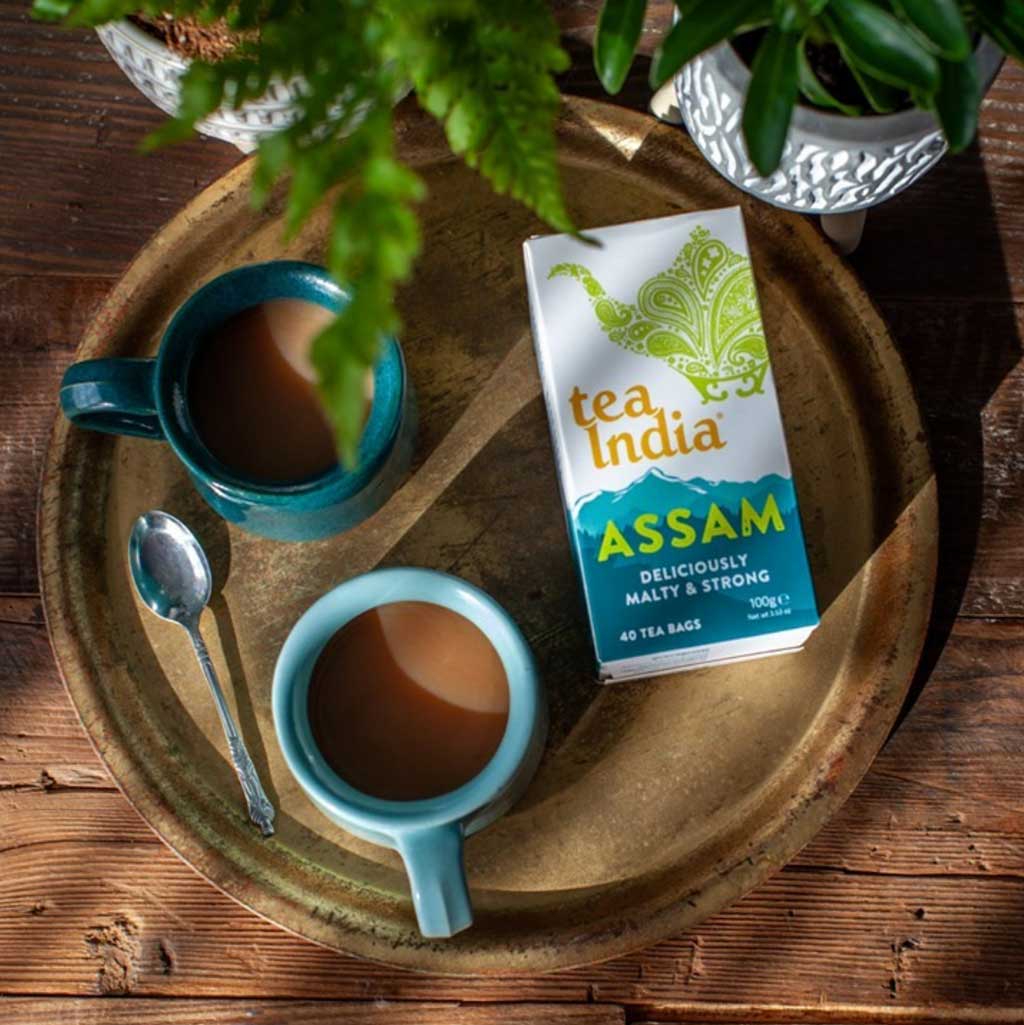 Denby are a brand that are synonymous with quality, beautiful pottery.
Some people love their cuppa in a china cup but others prefer a comforting, tactile mug.
Denby's stunning 'Studio Grey Ridged Mugs' are lovely to hold and offer the perfect size for your morning brew.
For the non tea-fans amongst us, they're also great for coffee and hot chocolate! Presented as a two piece set combining two of the tonal glazes or as a standalone mug, the Studio Grey Ridged Mugs are sure to quickly become your favourite mug for your morning cuppa.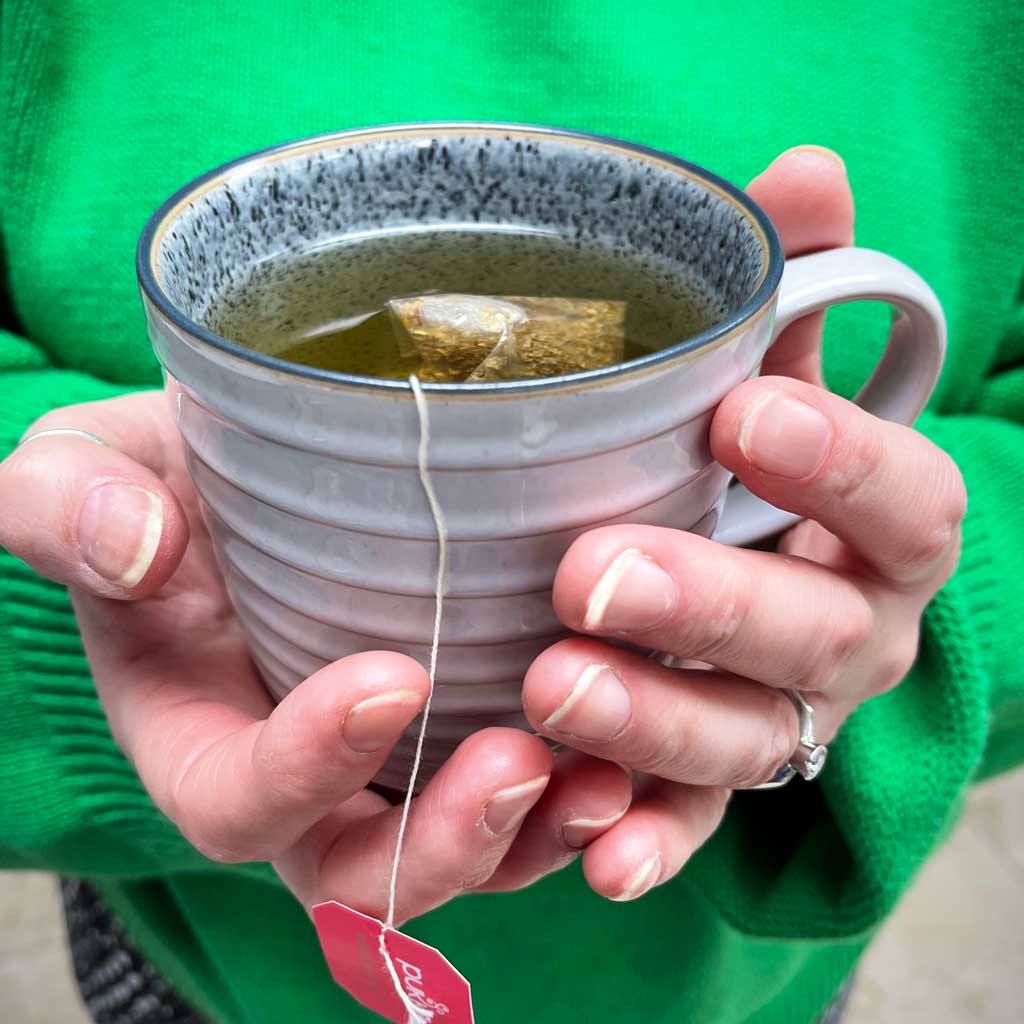 If your guests prefer green or herbal tea, why not treat them one of these beautiful selection boxes from Pukka? Containing 45 sachets of fabulous organic herbal teas, bursting with flavours such as Matcha, Turmeric, Peppermint and Licorice.
These teas make a fabulous alternative to black tea and Chai. Each blend uses high quality herbs that are naturally caffeine-free and only contain ethically sourced, organically grown ingredients.
They come presented in a gorgeous tea selection box too, finished with intricate gold foiling details.
It's the perfect treat and makes a really thoughtful gift for tea lovers everywhere.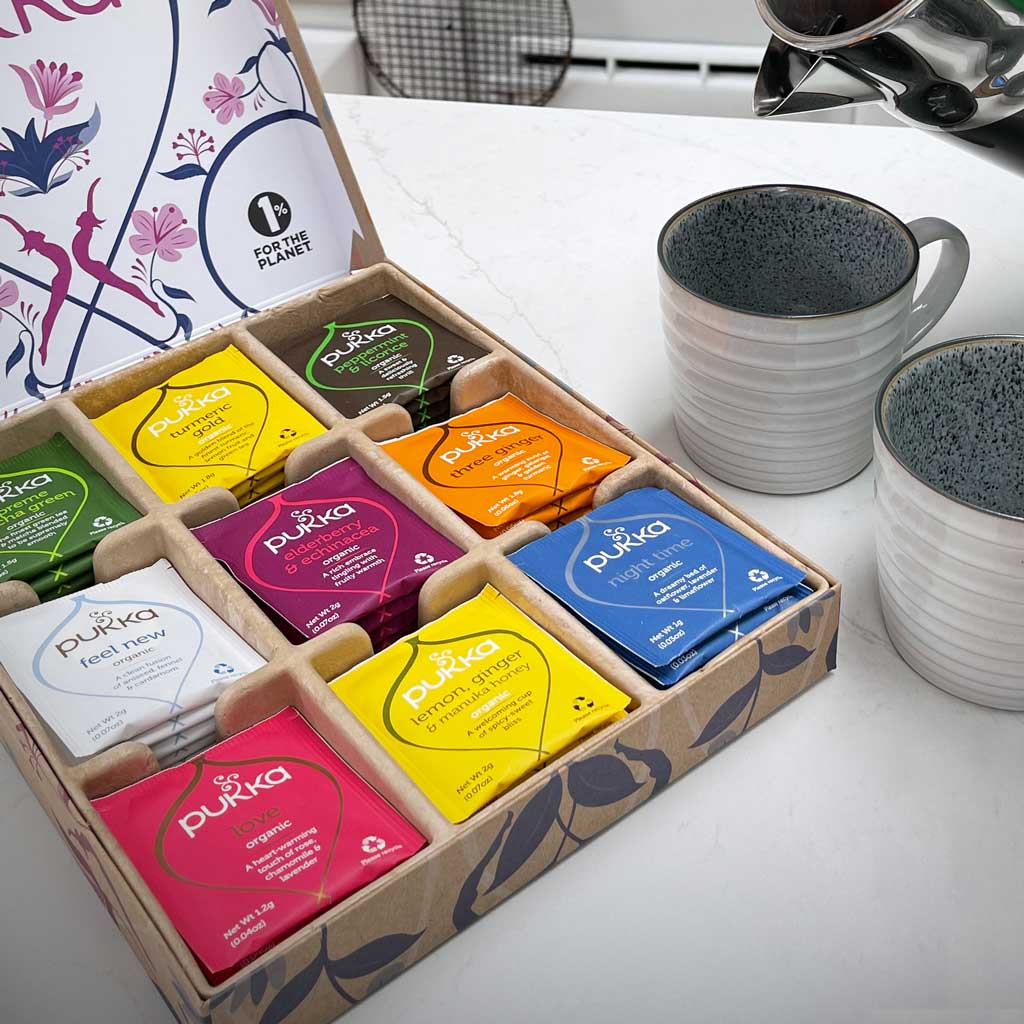 Finally, if you'd like to create a show-stopping cake to serve with your tea, we've got the perfect recipe. It's a delicious Double Chocolate Beetroot Cake; that has all the goodness of beetroot, hidden in a sumptuously rich and decadent chocolate cake.
The perfect accompaniment to a cup of tea.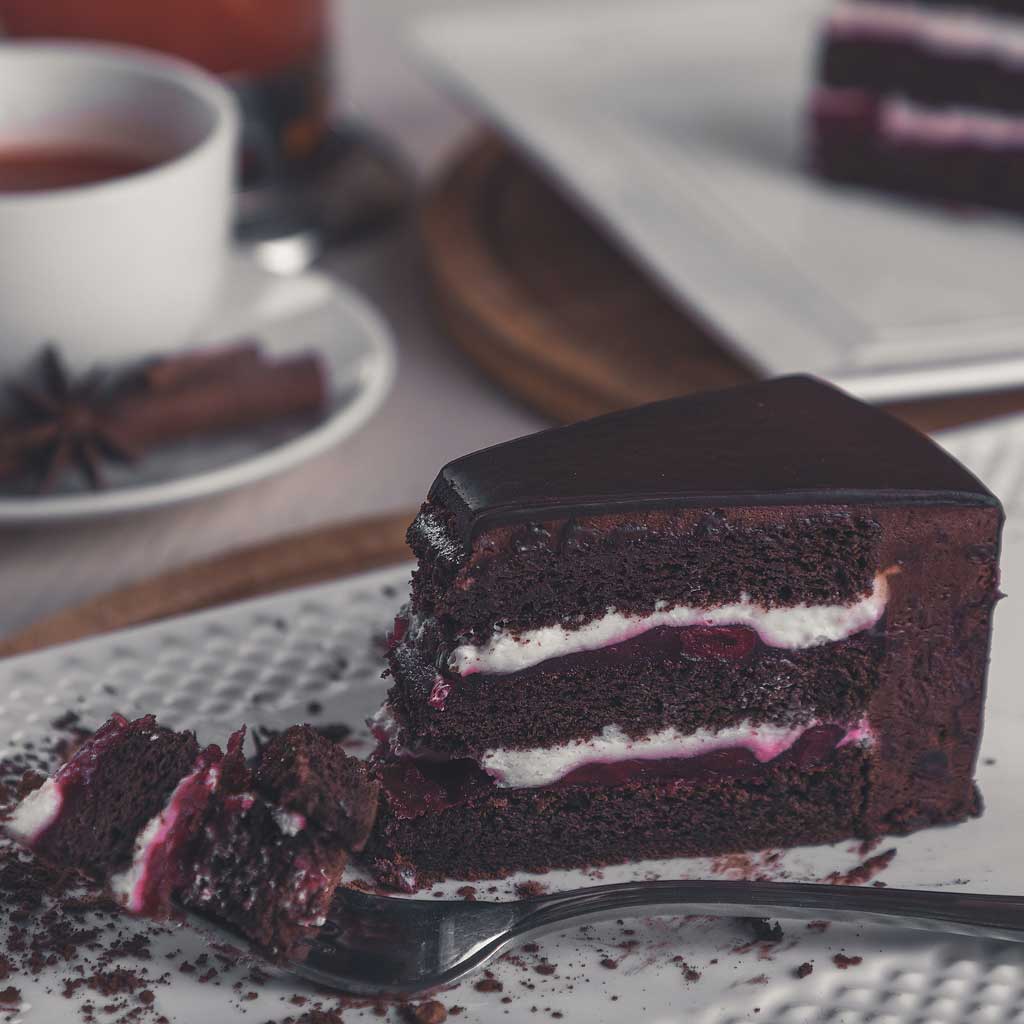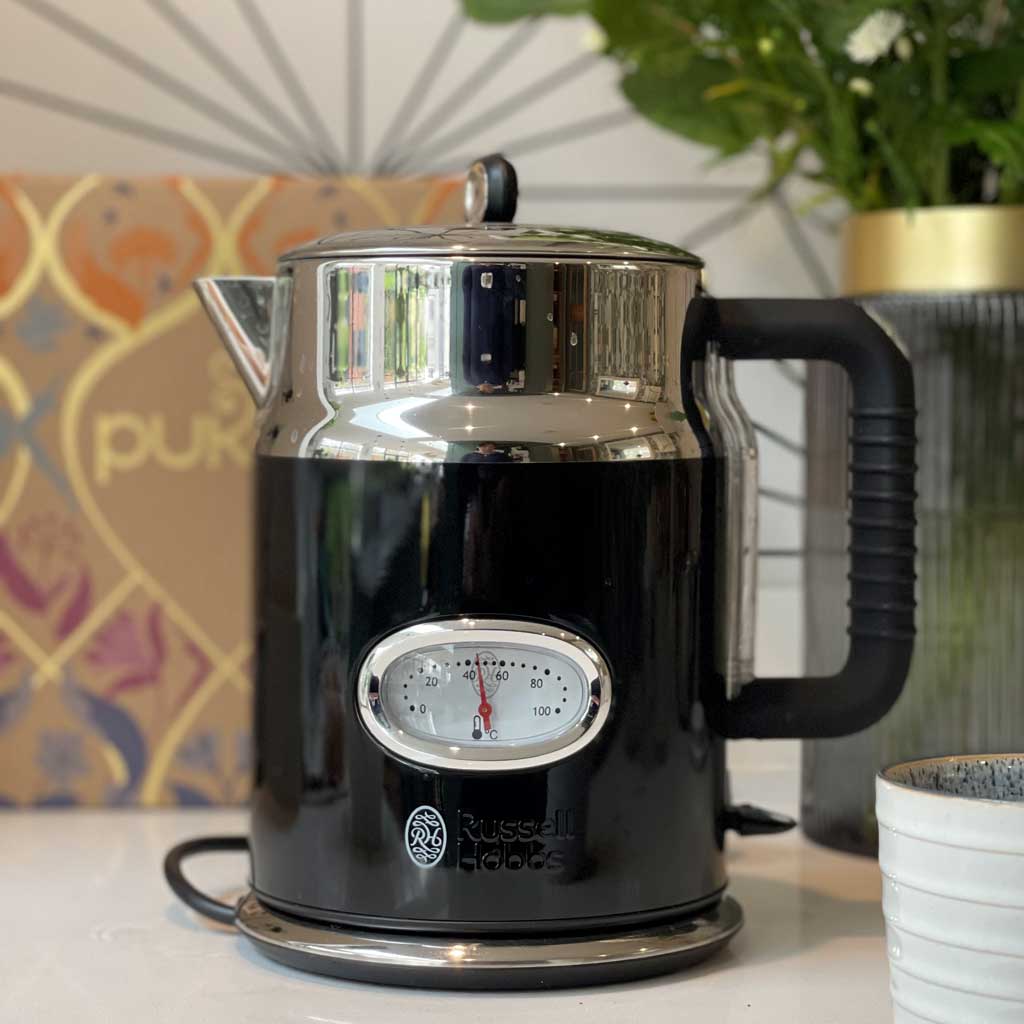 Make Time For a Cuppa This May
So, you see, making time for a cuppa this May has lots of benefits.
Not only is having a sit down and a cup of tea with a friend a great way to relax – and re-connect – but if you marry your tea-break with this month's 'Time For a Cuppa' event, you'll be supporting a brilliant charity at the same time.